Copper Red HM Female
---
Hey guys.. I have this female that I'd like to get out of my house for 17 dollars shipping included (priority). She's just way to aggressive to breed and if I'm going to start a sorority.. I'd like not to have her in there.. She literally took off a piece of my males beard.. It's sticking out far now injured....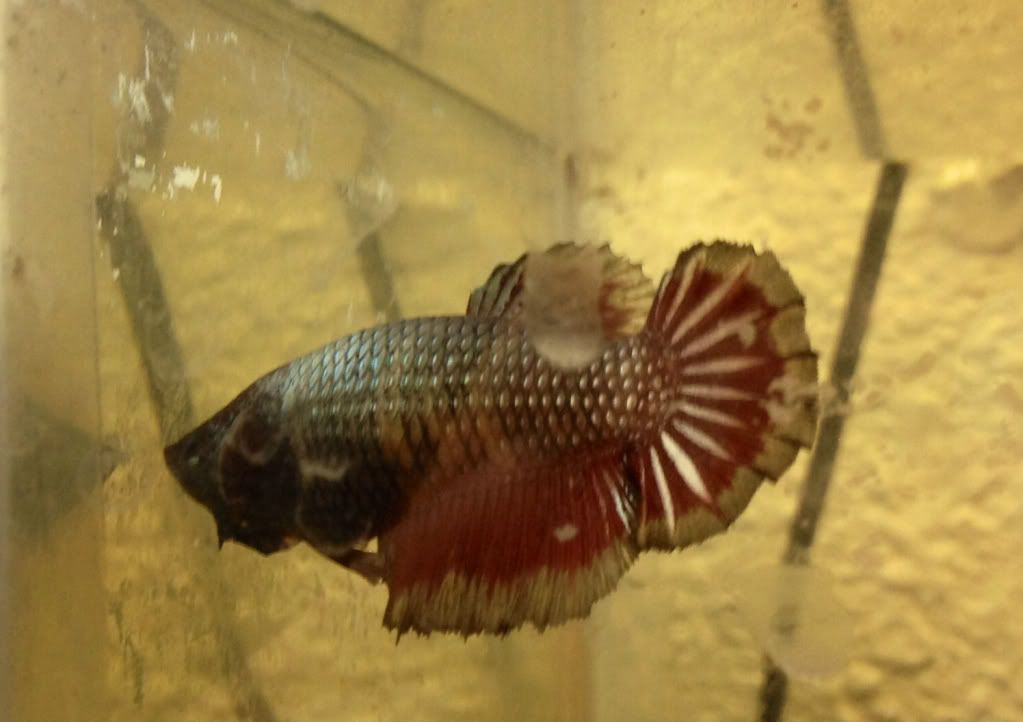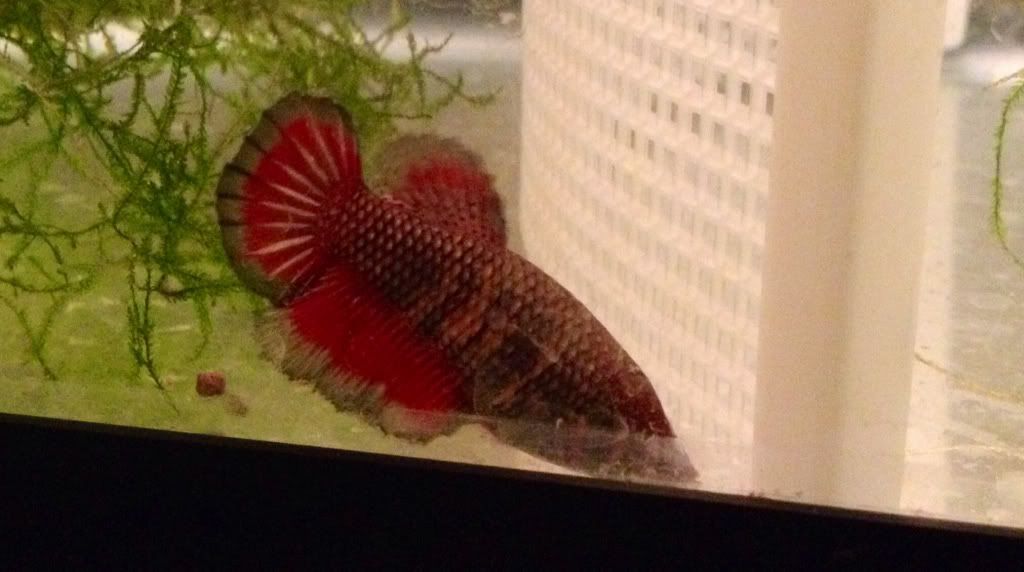 ---
i might be able to take her i have lots of tanks laying around the house she could have her own and iam going to pet smart later i will pick up a heater

so she is $17.00 and that includes shipping?
---
this is popcorn he is my baby S.I.P popcorn :(
oh i cant get her then i live in canada but i hope she gets a good home!
---
this is popcorn he is my baby S.I.P popcorn :(
Oi! She's a sight! If I don't get this betta from another member, I could take her. I am getting an extra tank soon, so I will have room.
Hey, Mo. I'm interested as I will have an open tank. But, if I get Jarvis from lilnaugrim, I can't take her.
Are you in Canada or the US?
---
5 gallon
One betta
10 gallon
Two bettas, divided
Three mystery snails
20 gallon
Seven female bettas
Four oto cats
Five juvenile female guppies
One goldfish (temporary)
29 gallon
One dwarf gourami
Six tiger barbs

27 fish....