Another package for sale today - I had a HUGE trim today so there are 2 packages available:
TODAY'S (7/27/14) plant packages are:

-5 stems Myrio Mattogrossense
- 5 stems L. Arcuata x Repens
- A stem of L. Atlantis
- 3 stems Rotala Rotundifolia
- Golfball portion of pearlweed
- 3 stems Blyxa Japonica
- 5+ plantlets of Dwarf Water Lettuce
I can also include Pink/Spotted JUVIE Ramshorn Snails for 50 cents each. Limit 4 per customer.
Shipped to your door via priority mail for $21
PM me for any questions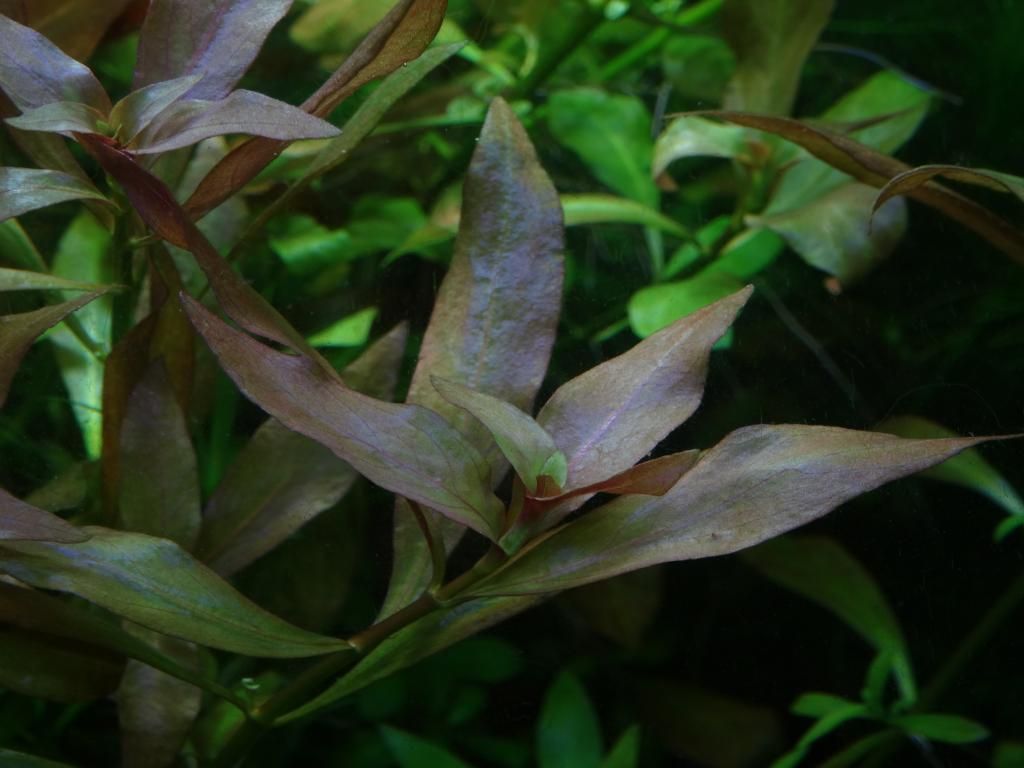 ---
Last edited by umarnasir335; 07-27-2014 at

05:54 PM

.
Member
Join Date: Jun 2014
Location: Maryland
Posts: 109
I just wanted to say that the plants I ordered are doing very nicely in my tank, especially the L. Arcuata x Repens! It's my favorite by far and I love how long it's growing. I just trimmed the tops a little in this picture.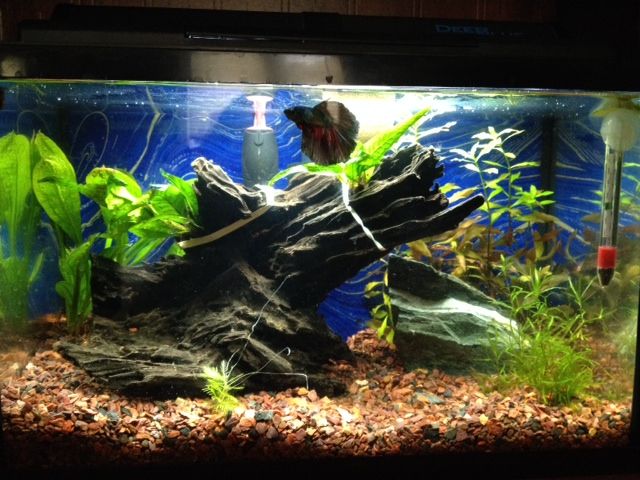 Nice Jennalyn!
I'm glad to see that your plants are doing so wonderfully, especially the guppy grass as groundcover - very few people use this plant in their scapes this way but I love it.

Your betta looks really happy too!

BTW everyone, I still have a small package of stems left - I'm letting it go for a super cheap price just because I dont want it floating around in my tank:

- 7 stems Myrio
- 7 stems Ludwigia Arcuata x Repens
- 4 fronds Guppy grass
- 2 Blyxa Japonica

shipped for $14 to your door. Please PM me if interested....I'm also doing an RAOK, so sign up for that as well!
---
Last edited by umarnasir335; 07-29-2014 at

11:52 AM

.
Okay, everyone.

Last night I decided to add 6 of the females from my own HMPK spawn to the 20 tall sorority. Then, I noticed that there nearly wasnt enough swimming space for 13 girls, so decided to do a huge rescape.

What came out of that was about 6 lbs. of plants.
I have about 30 stems of Myrio and 20+ stems of Ludwigia AxR and 6 stems of L. Atlantis left, as well as some pearlweed.

I can do 2 packages for $14 each.

You get:
- 7+ stems of L. Arcuata x Repens
- 7+ stems of Myrio
- Golfball of pearlweed
- 2 stems L. Atlantis
+ any extras that I decide have to go as well.

Please PM me for any details. Thanks.
---
Last edited by umarnasir335; 08-02-2014 at

04:39 PM

.
If you get/have any Water Sprite or Jungle Val you want to sell, let me know!
---
My biggest dream is to someday have Water Sprite!
Member
Join Date: Oct 2013
Posts: 548
How will those plants do with two 6500k 13w bulbs in a 10 gallon?
They will all do great with that much light.
The deciding factor will be whether or not you have co2 and how you introduce it.

No co2 = very little growth per week, plants will lose some color from my tank to your tank
excel = leggy growth, suppression of color on Ludwigia but still some reds
active co2 = at least 3-4 inches of growth per week, full color, full growth
Member
Join Date: Oct 2013
Posts: 548
I'm keeping downoi rather successfully. No co2 but I dose flourish pretty heavily. A cap and a half a week lol! I'm considering the pack but I don't need that much (the tank is already pretty full!) so I'll talk to my hubby and decide. Thanks (:
Hey everyone!
Wow, it seems like I've been gone for an eternity here - the dreaded start of school, plethora of work, and rescaping the hi-tech tanks has kept me busy and the plant supply low XD

Anyways, I DO have a package available today:
- 4 stems Ludwigia Arcuata x Repens
- Golfball of Peacock moss (some Java moss may be mixed in but I'll try my best to remove it)
- golfball of pearlweed
- 1 bronze crypt (good size on this)
- 3 small Java Fern
- A mystery stem plant -cool species, you'll like it ;)

Aaaand I will be throwing in a good amount of free Guppy Grass since I broke down the spawn tank now that the babies are old enough. Yay!

Price is $16 shipped to your door.
Please PM me for details
First things first, I'd like to thank everyone for looking at this thread. It's nice to know that people want you're plants even if you don't advertise it itself.
Anyway, the 3 gallon shrimp-cull tank will also be being rescaped. I took the plants out tonight. I will also be setting up a hi-tech 2.5 gallon beside it.
For sale are:
- 2 golfballs pearlweed ---- $6 each
- 1 golfball Java Moss ---- $4
- A lot of 3 small Blyxa Japonicas ---- $3
Shipping is $6 via priority mail. Oh...and pics to amuse the fans ;)