Quote:
Wasn't there only one entry in the new breeders.... You?
I could take offense to that but I'll just try to ignore your ignorance instead. There happened to be several other participants through out the year. This was the year end show and IBC Convention were I won Reserve Best of Show male.
Cool. Good job! Sorry if I sounded rude. Do you have pics of them? I'd be interested in seeing them
---
Yeah I knew there was one show where Chard was the only entry but he won the convention which is still big since it is the largest show of them all.

Do you plan on staying for another season in New Breeder or are you going to the regular classes next season?
---
Who am I? Well I am a Junior Member of the International Betta Congress and a breeder of white HMPKs, red dragon HMPKs, black/red dragon HMPKs, metallic multi HMPKs, blue masked HMPKs, and now multi color HMs. Soon to add black HMs. I will be showing in New Breeder class in fall of 2012.
Thank you and it's alright about that rude part. I kind of felt that way at a couple shows when I had the only entry in one class or the other. Not all new breeders had fish to enter in all 6 classes like I did. Even in the regular classes there are many people that may only enter one or two classes. Either they are concentrating on one strain or don't have the time to deal with more. I didn't get a chance to take all of the pictures but here's what I have. This first one won a big Purple Best of Show ribbon in Oklahoma but started chewing on his tail a little so I couldn't send him to the convention.
These three went to the convention for the NB singletail male class.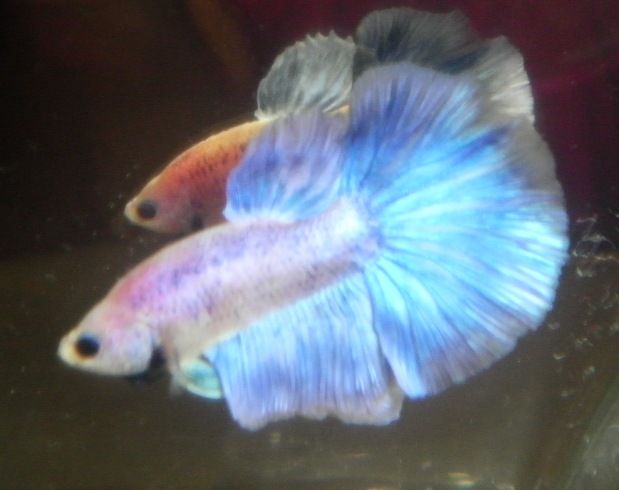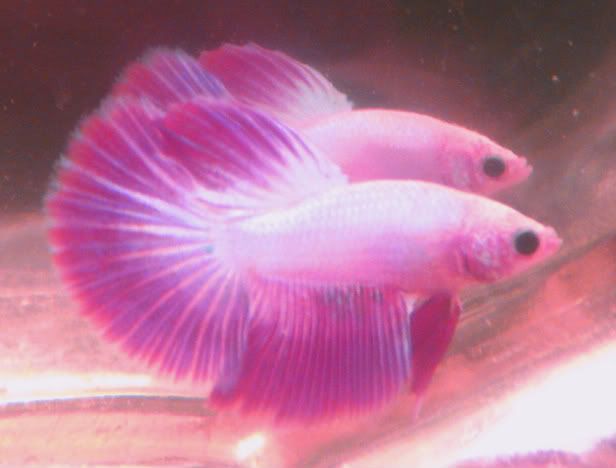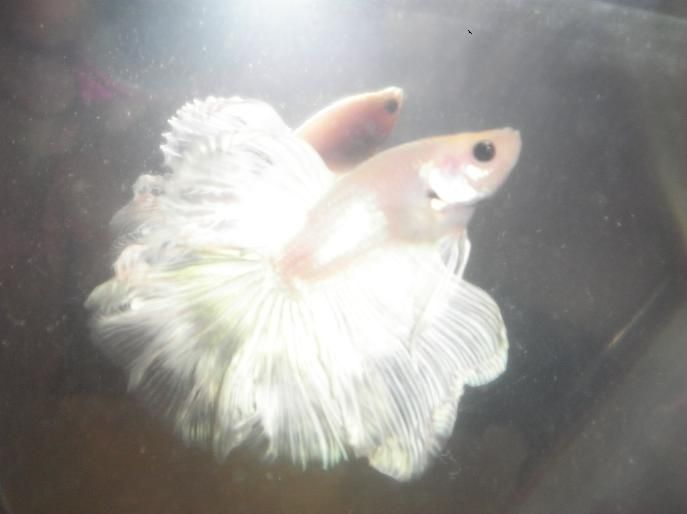 Here is two of the three for NB DTmale class: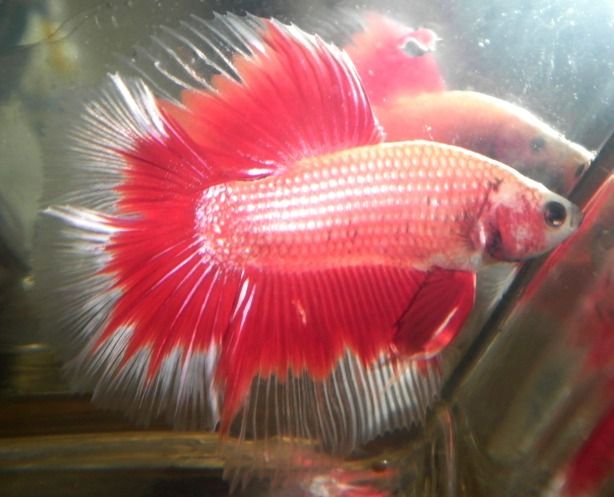 NB Crowntail male: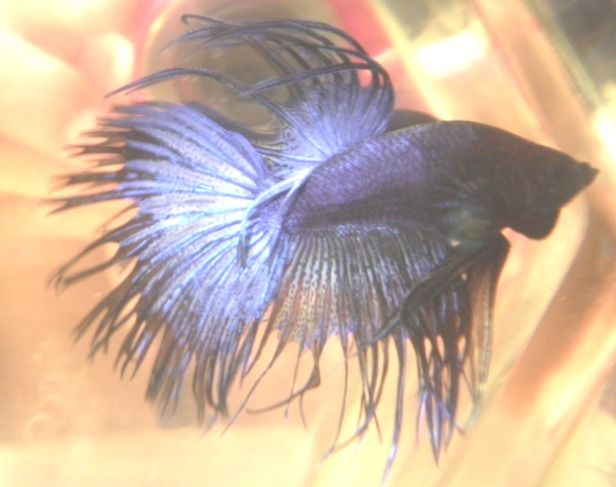 NB Shortfin male:
This one is a sibling male of the NB Reserve Best of Show:
Banned
Join Date: Jul 2008
Location: Central Texas
Posts: 27,607
The white one is stunning
---
Open your eyes
Now is the time
To rise up
With darkness we'll still shine

Banned
Join Date: Jul 2008
Location: Central Texas
Posts: 27,607
Send ALL the fish to the show. Lol
Quote:
Originally Posted by
bettalover2033
View Post
Chard, I do have to say that the male in your avatar is my favorite of all of your fish. You should have sent him to the show.
I could never get a good spawn out of him. The few males I got from his spawns wouldn't hold a candle to him and the spawns were 98 % female. I did cross his daughters and granddaughters with a couple other strains though. All the Halfmoons I've sent to the shows this year are his decendants except the Red Gold Dragons. The Green Butterfly/Marble spawn I have growing out look alot like him but I'm having swim bladder problems with the spawn.