Quote:
Wow those purples are gorgeous! Will you have purple females in a week or two? I'd love to get one for my sorority I'm setting up. I'm also completely in love with that lemon dragon girl you have on aquabid!
I have 4 or 5 females each from three Purple spawns that I'll be selling. So 14 or 15 total. The spawns are from a Red Gold Butterfly Dragon I bred to a Purple Female, another is from a spawn of sibling Purple 1/2 Delta 1/2 Plakat and my favorite one is from a Purple(ish) male DT Dumbo I bred to one of my Purple females with Dumbo genes so that one is looking like they'll be a bunch of Dumbos in the spawn. I've only sold one so far and promised another one so I should still have some in a couple weeks. Someone else mentioned the Lemon Dragon girl on the Aquabid thread so it will probably go fast.
Banned
Join Date: Jul 2008
Location: Central Texas
Posts: 27,607
Too bad my darn Kindle won't let me see the pics!
Thanks! I will definitely keep an eye out :)
---
Betta Boys- Bayard, Absolem, Kingsleigh, Nivens and Draco
Betta Girls- Petunia, Dahlia, Daisy, Lily, Lotus, Lavender, Honeysuckle, Orchid, Tulip, Peony, Bellflower, Poppy, Buttercup, Iris and Magnolia
Those EE PKs <3 So cute!
---
Veyron Sprite Ayala
S.I.P. Okami, Bahari, Lotus, Mercy, Daihatsu, Ascari, Kuraokami, DaBaDee, Zenvo, & Stella <3

I have been too broke to make the last three IBC shows and was saving several of these guys to show. The fall season doesn't start until October I think but I have others growing out that will be ready by then. If you ever wanted a big show Betta here's your chance. These guys are big and have very voluminus finnage. I've posted several on my Aquabid page that can be seen here.
http://www.aquabid.com/cgi-bin/aucti...seller&Chard56
Butterfly Fire Dragon Halfmoon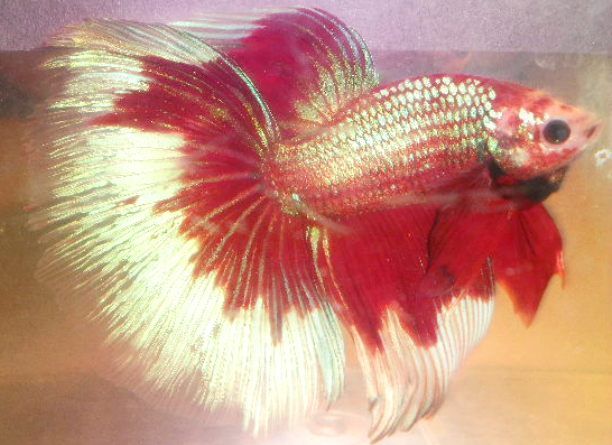 Banned
Join Date: Jul 2013
Posts: 126
have any blue, yellow, pink, or cream halfmoons?
I'm running a sale on all Bettas posted in my Aquabid auctions. 20 to 50 percent off previous buy-it-now prices.