Hello from Central Florida!
---
My name is Amanda, I am 25 and fairly new to Bettas. I call myself mom to 2 amazing Australian shepherds, and couldn't ask for better dogs.
My current set up is a small 2.5 gallon tank (shattered my 10 gallon in my recent move) with my male crown tail. His name is Mr. Fish, after Rachel Morgans fish in my favorite book series.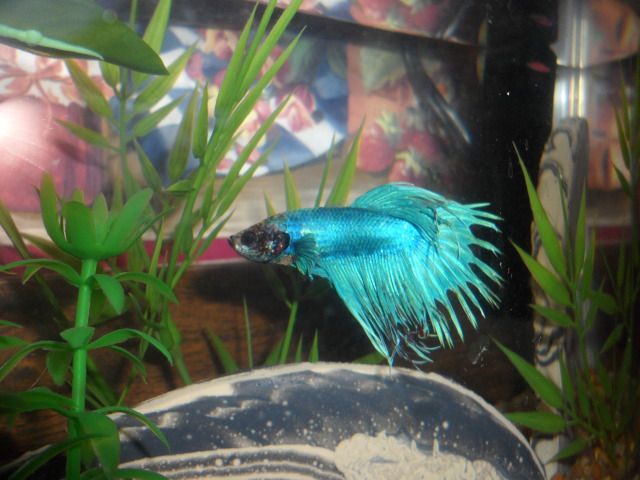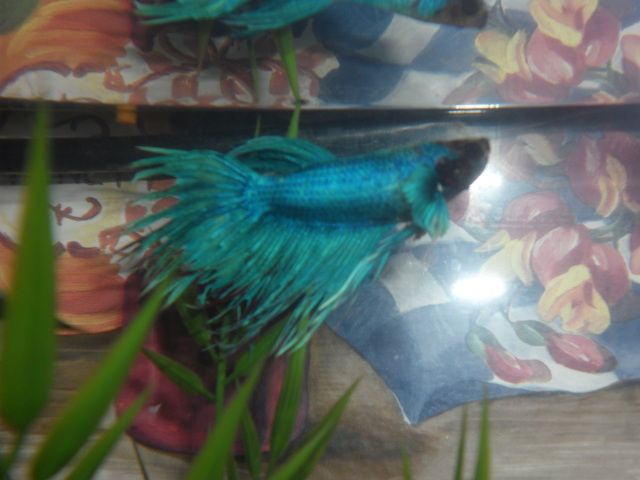 And one of my awesome dogs for good measure.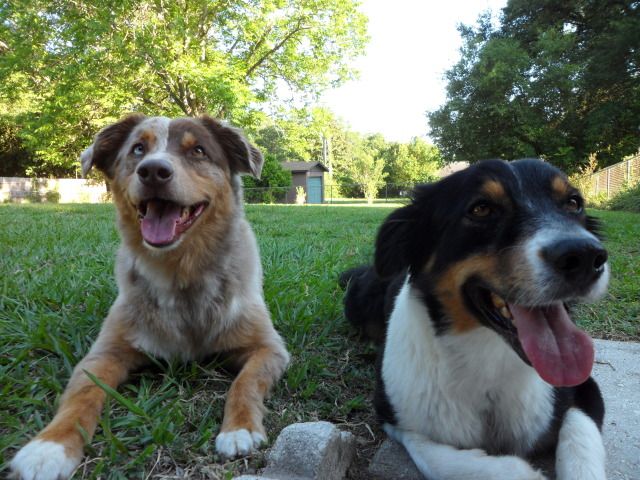 Welcome I love the color of your fish he is very pretty. And your dogs do look awesome.
---
IBC Member
Welcome to the forum! Your fish is gorgeous and so are your dogs! I love heterochromia :O
Thanks.

I have to say, they are the best craigslist finds ever. lol
And I love with my odd eyed beast!
Hello and welcome to the forum! Pretty Betta!... And dogs too!
---
Banned
Join Date: Jul 2008
Location: Central Texas
Posts: 27,607
Hello and welcome to the forum. Your betta and dogs are beautiful.
Member
Join Date: Apr 2012
Posts: 263
Welcome! Your betta looks utterly SPOILED in his tank :). Your dogs look like they have "I Think Im a Human" syndrome too lol.
Hi and welcome to the forum.
Gorgeous guy you got there, love his color.
Member
Join Date: Mar 2010
Location: USA
Posts: 10,951
Welcome to the forum and to the wonderful world of Betta keeping....

Look forward to hearing more about your Betta keeping adventures and seeing more pic.....

Enjoy your stay

Be sure and post questions in the proper section for best response.....