Hello there!
---
Hello everyone!
I've been stalking this site for a couple of years now, (lol) and just now decided to make one. I absolutely adore betta fish. I decided to join because none of my friends think of fish as anything more than "just fish. they die so just buy another." I wanted someone to obsess over bettas with.
I'd love to meet all of you!
Anyway, I'm from California, I'm seventeen years old, and I work at a veterinary hospital as an assistant. I've owned bettas for about ten years, but I currently only have two.
here they are: (I apologize for the terrible pictures. I took them with my phone camera just to post them here. xD )
this is Peaches, he's my orange veiltel. I bought him at a convenience store (is that what they're called? those family owned stores that sell everything?)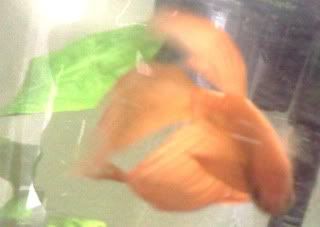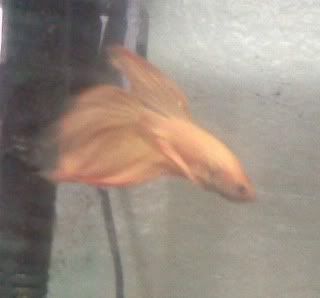 this is Salsa. he's a double tail halfmoon (or so the label said.) I got him at petco yesterday!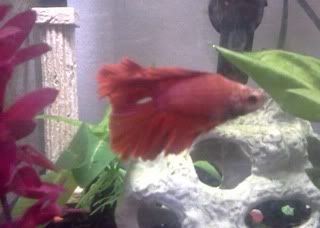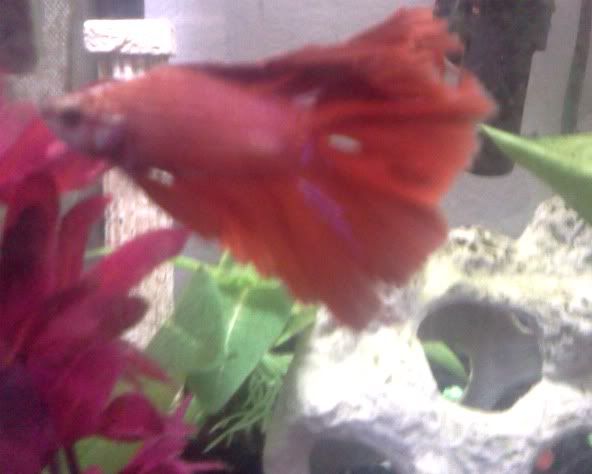 Salsa looks a lot like my betta Strawberry!
Is he the gorgeous fish in your icon picture? They do look alike! Salsa is paler, though, and he has a magenta/blue iridescence near his butt and on his tail.
Doubletail halfmoons are awesome =] I have one too!
They really are! I love all types of bettas though. He's my very first halfmoon/dt. I've had veiltails, a crowntail, and a roundtail(?) up until now.
Welcome! Your bettas are beautiful!
---
"Some people talk to animals. Not many listen though. That's the problem."
― A.A. Milne
__________________________________
Espeon female halfmoon / 10G

Jolteon male dumbo plakat / 10G

Hi and welcome to the forum. Your guys are gorgeous.
Thank you! I'm glad to finally be a part of this forum. I'll say thank you for my boys since the only thing they think is: eat. eat. eat. what's that? let's go see. oh. eat. eat. eat.
Wow! I've never seen an orange Betta. So beautiful. Enjoy the forum!
---
You will always be my best friend,
.
Thank you! :) Nice to meet you. When I saw him at the store I went home and begged my mom if I could go get him. I got him the next day. He's the only orange betta I've seen in person. I absolutely love him. He's so sweet and curious.