Hi everybody! New guy from Central Florida.
---
Hi,

My name is John and my Betta's name is Lindo.

I have had him for just over a year.

He has been in a Aqueon 1/2 gallon tank with no heater or filter and has been doing just fine.

BUT, after reading info on this message board I went and bought him a Marina Betta Mini Heater and it seems like it is heating his little tank too much. The temp is around 86 degrees, and he is acting a little funny.

So, I went to Wal-Mart and bought him a Tetra 1.5 Cube LED Aquarium.

I have spring water in it right now (our tap water is bad), I added a little betta safe, and I am going to put him in it tomorrow.

How should I put him in his new tank?

I was thinking I should take his heater and put it in the new tank, let it heat up to around 80-82 degrees, and while the heater is out of his old tank his water should go down from 86 (the temp it is now) to around 80-82 while the new tank is heating up.

So by the time I add him to his new tank the temps should be about the same.

Does that sound like a good plan?

Any ideas? Let me know. Thanks! :)
Also, I rescued Lindo from Wal-Mart. His water in his cup was so dirty I couldnt even tell what color he was!

A little over a year later and he is still alive!
Pics of Lindo in his New Tank, he loves it: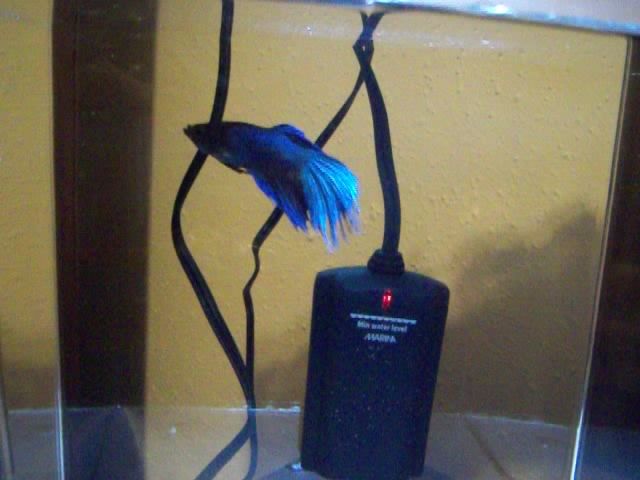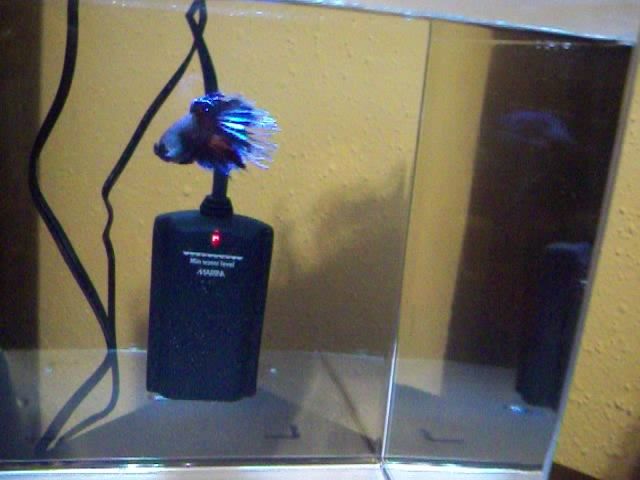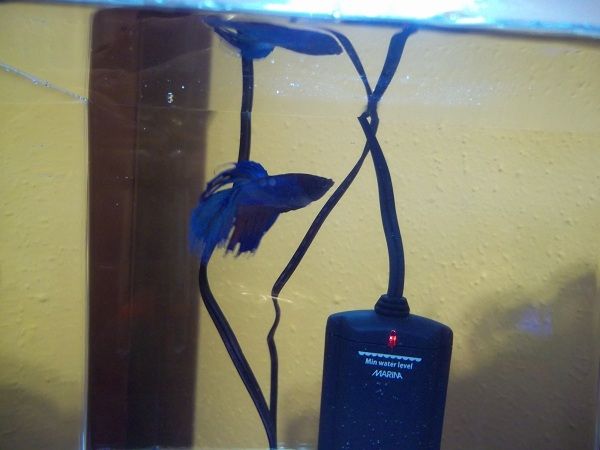 Member
Join Date: Mar 2010
Location: USA
Posts: 10,951
Welcome to the forum and to the wonderful world of Betta keeping....

Nice to meet you...

Be sure and post questions in the proper section for best response from our members and by starting a new thread we can share and learn from each other.
hi. someone here will help you.
in the meantime, dont cook your fish. water temps should be gradual, preferably like 1 degree an hour. i know that is not always feasible... just wow....I think 86 is a cooker for that lil fella in that lil tank.... gradually reduce, then even out. float him in the new one if you have to....and put some of his old water in with the new, at a very small ratio.
im new to betta keeping, so I know someone on here can help way more than i could.