Another Canadian newbie, eh? :D
---
Hey guys! I'm Elise and I just got my first betta Kichirou for Xmas! <3 I've gotten him a 10gal tank with two real plants, a car and a plane (fish like to travel, right?
) and two bottom feeder buddies... who are yet unnamed... (bad fishie mommy! BAD!). He's so lovely, and his buddies are hilarious!
So yeah... Hi everyone! :)
Banned
Join Date: Aug 2012
Location: Hogwarts
Posts: 2,082
Hi! Very pretty fish! Glad we have another Canadian member :D
Can I see pictures of the fish you paired with Kichirou?
Quote:
Can I see pictures of the fish you paired with Kichirou?
They're two little Chinese Algae Eaters, a little over an inch long each. The guy at the pet shop suggested a plaeco, but A) 10gal isn't big enough, he'd eventually die and B) I was about to treat for ich and didn't want to kill it...
I've been calling them Fin 1 and Fin 2... Get it? lol :P
Fin 1 and Fin 2, that's funny.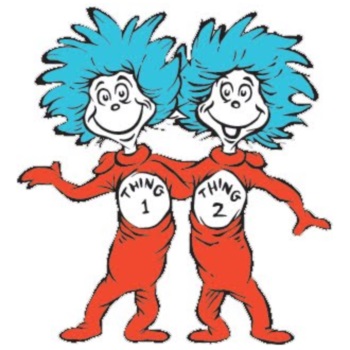 How good of a job are they doing? Birdee will be going in a 10 GAL the next few days, I've been reading a lot about the snails people are using, but I like the movement of fish.
Well, Chinese Algae Eaters will snack on algae when they're little, but as they mature, it's not really a huge part of their diet... I mostly got them to add movement to the tank. I got them some bottom feeder pellets and I drop half of one in there every day. :)

I've had the tank running for only about a week or two... So there's not much algae in there now, so I couldn't tell you if they're any good at "cleaning up". I'm pretty sure "algae eater" is a misnomer for these guys (you can check their profile, if you like)... A plaeco would do a better job, but like I said, a 10 gal is too small for them. They're body only grows into their environment, but their insides don't stop growing... So putting them in there would eventually be killing them slowly. That's what I was told, anyway...

You could always look into getting one or two of these for the movement you like and get them some pellets like I did and if they're horrible housekeepers, look into getting a snail once the algae shows up?
awe, shame.
I'll have to keep looking, thanks for your help.
Member
Join Date: Jul 2012
Location: In the wilderness! and my house sometimes. IT'S AWESOME, RIGHT?! *Wolf howl*
Posts: 964
Yaaaaaay! Canadians shall rule!!! :d
---
That photo is resized. It says: "My past does not define me. My strength is an illusion. My calm hides a storm. My innocence is not ignorance.
They are excellent at cleaning up algae!!! i've got one and put him in my 5 gal with my betta because a peice of decor was so badly covored with algae, and i woke up this morning to it lookin gbrand new!! no joke!
---
<>< MistersMom <><
¸.·´¯`·...¸(><((((º> . .·´¯`·.. >><((((º>`·.¸¸.·´¯`·(><((((º>`·.¸¸.·´¯`·