Ichthyophobia - About Me/ Pictures! Bit of a read
---
WARNING: Long post
Yes I
HAD
Ichthyophobia, which means a fear of fish. Maybe not deathly afraid, but I definitely did not want to touch them.
It all started with Family friends who have a lake house in which we would go out tubing and water skiing. One of the younger guys started to mess around and claim that a huge carp was swimming around him and biting his legs, all to scare little 8 year old me >.>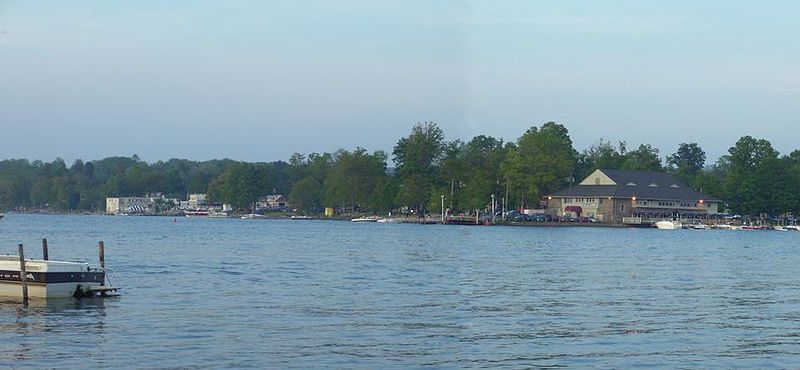 Chautauqua lake
After that about 4 years later my family took a trip to Orlando. My mother and I went three days ahead and decided to go to Discovery Cove. One of the "attractions" is swimming in the set up of a giant coral reef with tropical fish. The problem here is that my mother told me that if you have scabs or open wounds the fish will nibble on it in order to clean. Of course I had some scabs and as soon as I went in the fish (as I thought) they started to swarm around me! I screamed and ran out of the water.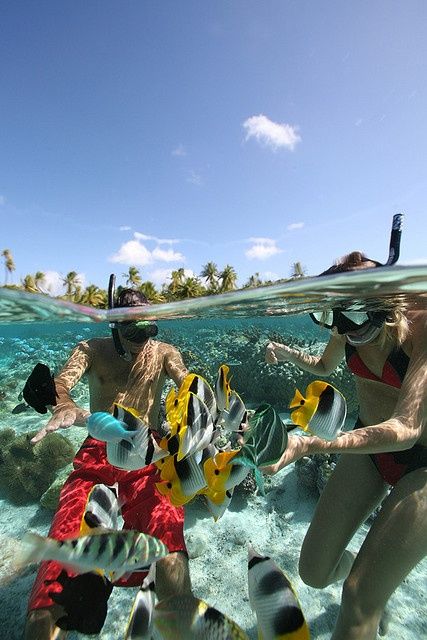 Discovery Cove
From that time I kept my distance with fish. At about 15 my mom offered to buy me an aquarium because she thought it would be better than getting cats. Needless to say I got two cats instead...
Then last year on a family vacation one of the pit stops was Disney's Private island at Castaway Cay. Here I plunked down in the water and soon enough found out that there were fish swarming around you. But this time.....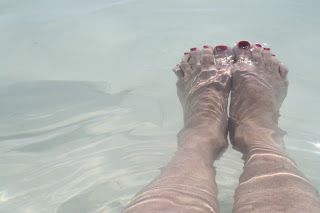 Not my feet just to show you that they get close, touch and bump you.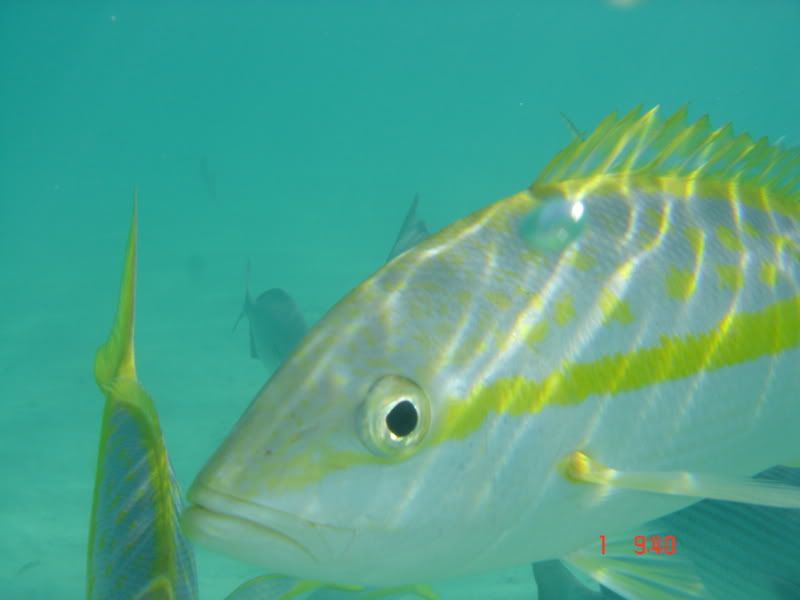 Fish at Castaway Cay
I did not SCREAM!!! I actually embraced it! Somehow my fear was dissolved and I liked them being around me. Now I can't wait to go back this coming summer and swim with the fishies!
Here is my first betta let alone fish. My boyfriend named him Jasper (the friendly ghost fish)
Thanks for reading my story, hope it was an interesting introduction!
Great story! Happy that you got over your fear!
Great story and great pictures :) I'm glad to hear you got over your fear of fish and congrats. on your first betta. He's a beauty.
---
Animal testing is a terrible idea; they get all nervous and give the wrong answers.
Member
Join Date: Mar 2010
Location: USA
Posts: 10,951
Welcome to the forum and to the wonderful world of Betta keeping....

Nice to meet you...