New Member
Join Date: May 2013
Location: Norway
Posts: 5
Hey
---
Guess i should introduce myself before i spam the forum about questions that i have :)
Am 37 from Oslo, Norway and been having fish for around 1.5 year and so far i got 9 aquariums.
Trigon 190l Malawi
3x 75l rack.
1: (20 neontetra with 2 L-144 and 2 betta, 2 tiger snails)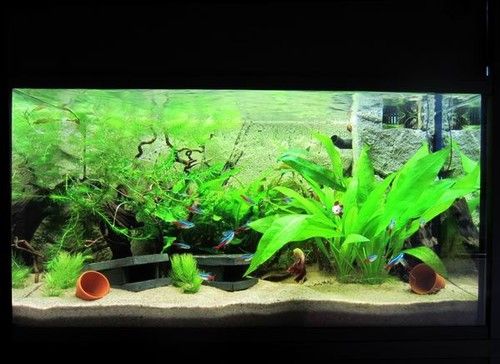 2: (3 apistogramma macmasteri, 13 coral red pencil fish and some dwarf Oto + 2 tigersnails)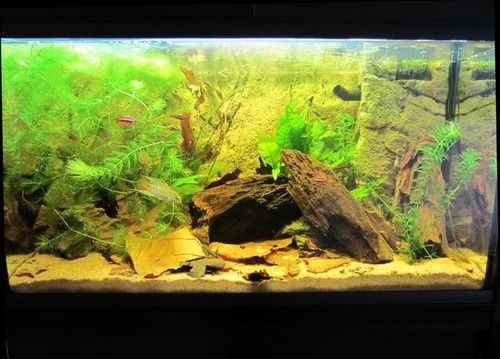 C: (3 betta, 4 L-129,1 L134, 2 honey gourami, some dwarf Oto + 2 tigersnails)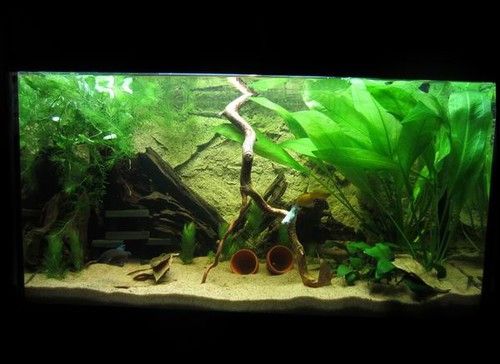 Pc room 4x 20l
1: VT Betta male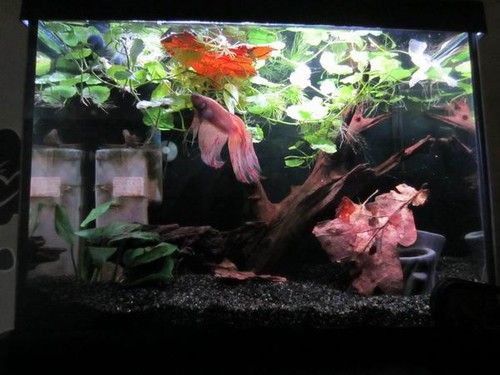 2: 12 Moskito rasboras, rilli and sakura shrimps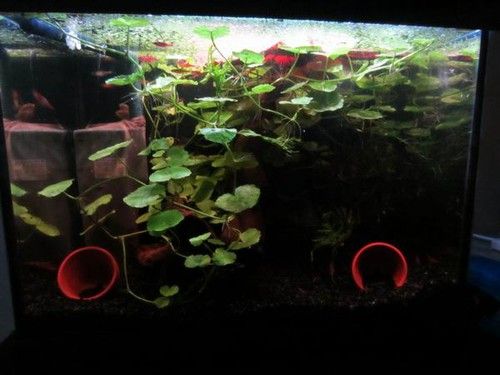 3: Rilli shrimps and 2 betta fry from my own couple.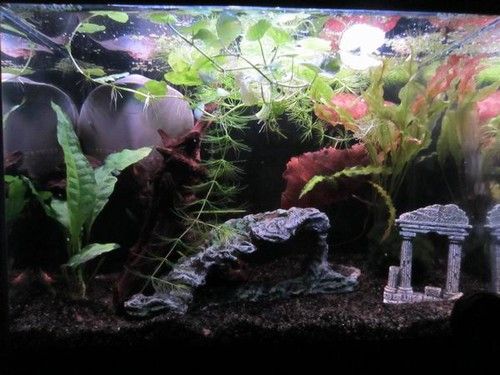 4: 3 Clown killi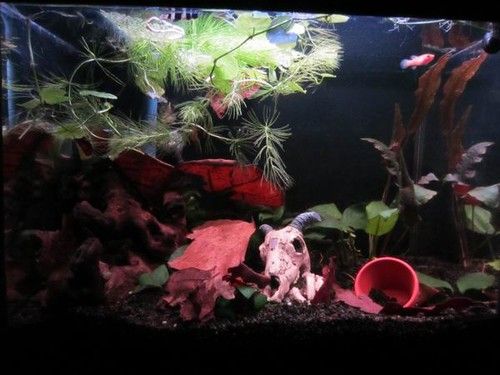 And a 15l shrimp aquarium with rili shrimps and 1 betta fry.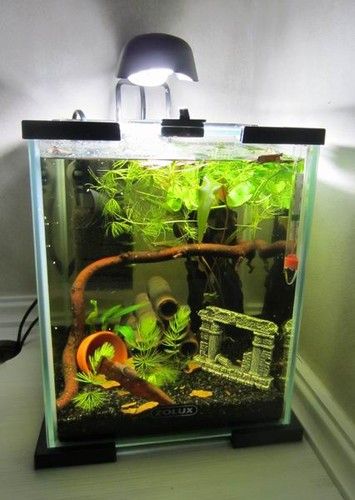 Other then that i live with a bf and 8 parrots. (3 budgies, 2 tiels and 3 pearly conures)
That was a very long post and please forgive me for my spellings here and there as english aint my 1st lingo.
Hello & welcome to the forum
Your tanks are stunning! And 8 parrots?? Holy cow!
---
Animal testing is a terrible idea; they get all nervous and give the wrong answers.
New Member
Join Date: May 2013
Posts: 14
wow! those tanks are beautiful!!!! simply amazing!!!
---
male betta- Wade
New Member
Join Date: Jun 2013
Posts: 4
Those tanks are stunning! Amazing color in the tetras too!
Banned
Join Date: Jul 2008
Location: Central Texas
Posts: 27,607
Hello and welcome to the forum. Nice tanks!
Welcome, and WOW! Your tanks are amazing!
Welcome aboard! Your tanks are beautiful as well as your fish. By the way, your English is just fine.
Similar Threads
Thread
Thread Starter
Forum
Replies
Last Post
Hey there, y'all!

Rosska

Meet the Betta Keepers

2

06-14-2012

01:07 PM