Introducing Myself
---
Hey Guys, I just wanted to introduce myself!
I'm Miranda, I'm not new to Bettas, but I've recently decided that I'd like to keep them and possibly breed at some point.
So, I'm getting new bettas in, and I've got all these tanks prepped and ready!
In addition to bettas I have 3 dogs and an iguana, so I keep myself pretty busy. I recently graduated college with a Music degree.
I enjoy photography, animals, crafts, art, music, and traveling! I have an album on my profile from a couple of trips I took when I snorkeled. I have lots of pictures of fish from the Galapagos Islands!
Here are my fish, feel free to suggest names for the ones I haven't named yet:
This is Puff, the Magic Betta. I've had him for over a year now, he's a veiltail.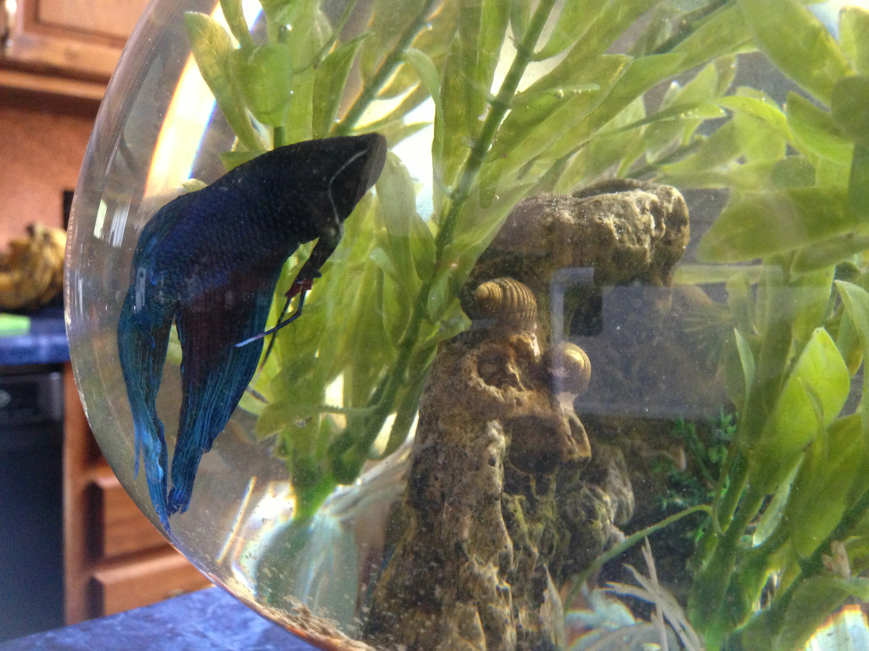 This is Houdini, a halfmoon.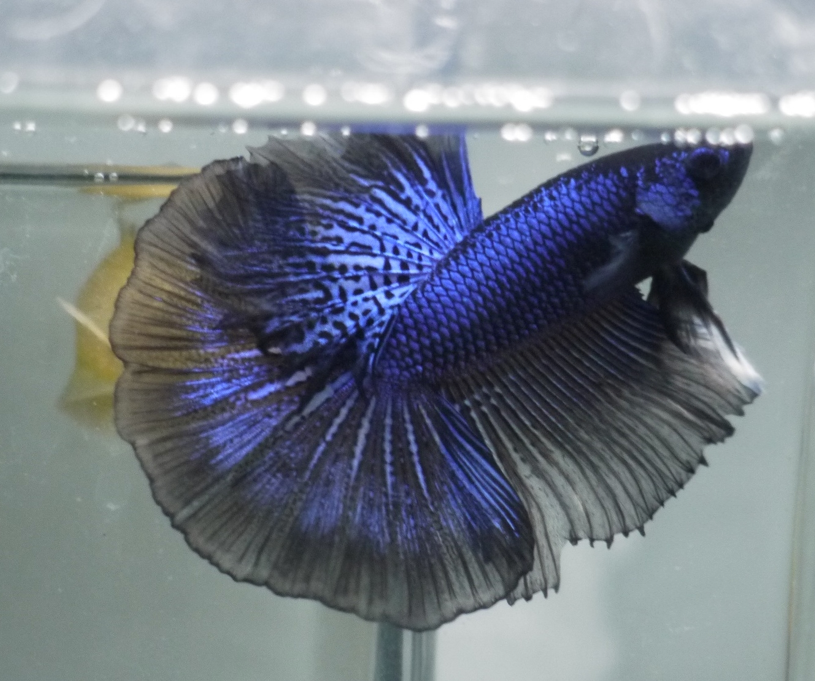 This is an unnamed crowntail, the person I ordered Houdini from sent him to me without a heads up!
This is an unnamed Halfmoon!
This is another unnamed halfmoon, sent with the one above.
This is a halfmoon plakat with big ears. I'm thinking of calling him Pinky or Murphy, but I'm still not really sure.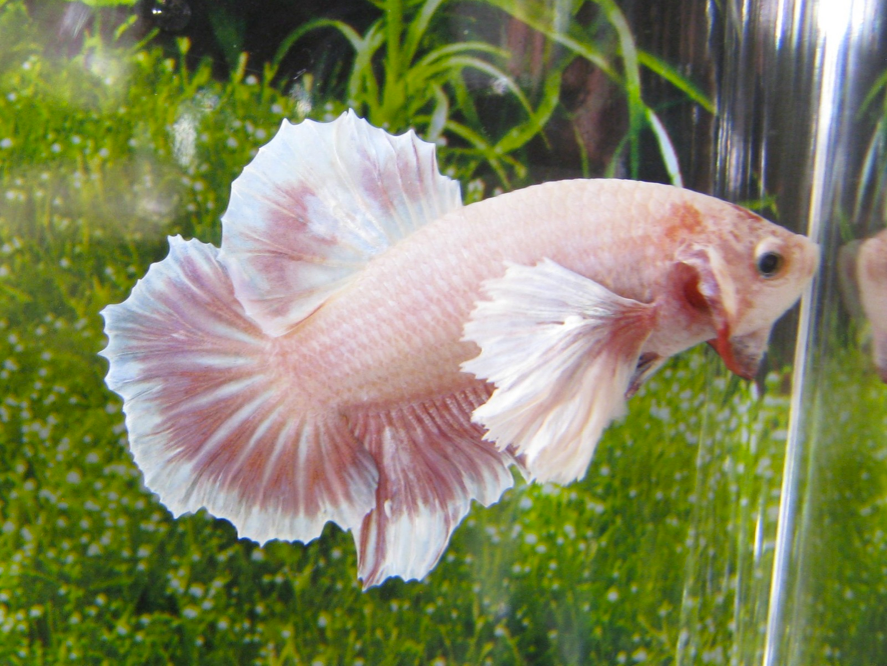 This is another halfmoon, not named yet.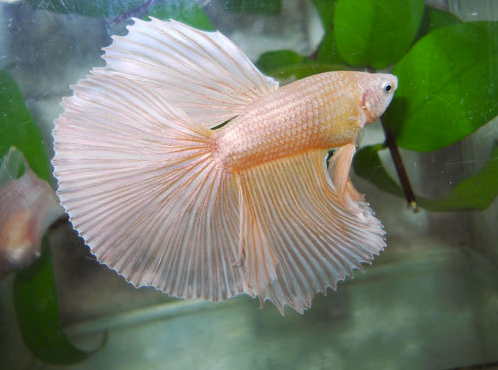 This female has not yet arrived, she is a halfmoon that I plan to call Bellatrix.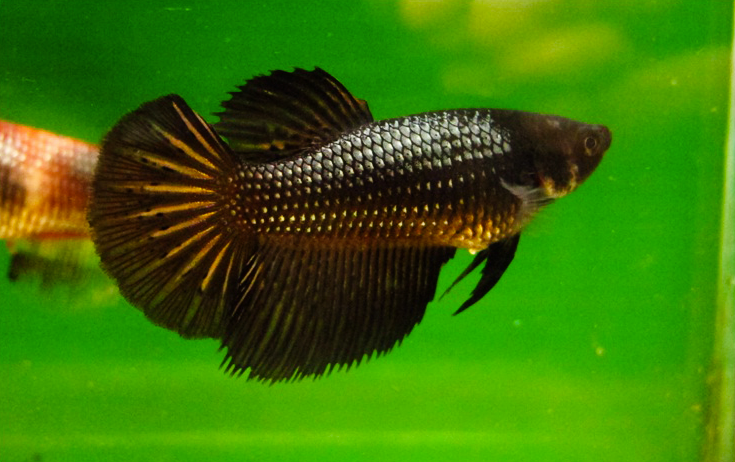 This is a female that has not yet arrived, she is also a halfmoon, unnamed.
This is another halfmoon female pending arrival, unnamed.
I have a few more tanks, and I've put a bid on this beautiful boy as well: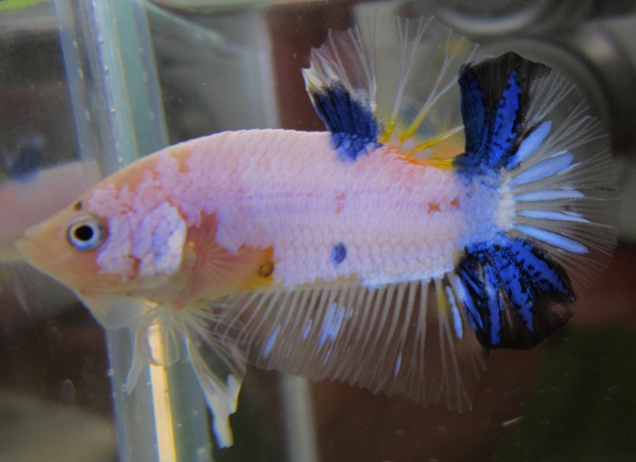 I will be looking for two more females to add to my 10 gallon sorority after I get the first three established. Let me know what y'all think about names! I'm watching them a lot to get a bit of an idea of their individual personalities!
hi! welcome to the forum! you have some really stunning bettas to drool over!
Sent from
Petguide.com Free App
Hello, and welcome to the forum! :D
I have to say, Houdini seems to have some good form right there. One of the best HMs I've seen.
I hope he's one of the ones you breed.
---
Over hundreds of bettas die in their small, dirty cups each day. Only you can help them live. Research and then save them, today!

Wow. I wish I had as many bettas as you! I only have two...I would be in heaven...
Welcome to the forum! And maybe you should name the first unnamed half moon popcorn?
---
I either talk to my fish when I'm mad, or I'm mad because I talk to my fish.
Wow! You have absolutely gorgeous fish!!! Maybe name one of the unnamed white-ish bettas Frost?
---
"Animals are reliable, many full of love, true in their affections, predictable in their actions, grateful and loyal." ~Alfred A. Montapert
My Bettas:
Dude-Male Salamander HMPK & Molly-Female Marble HM
My Goldfish:
Rory
S.I.P. Beta-Blue & Black CT//Dragoon-Dark Copper DSPK//
Merlin-Red VT//Raku-Multi-Colored CT
My Journal
---
Last edited by BettaLover1313; 07-21-2013 at

07:47 PM

. Reason: Can't seeming count XD
Thanks for the name suggestions! I'll add them to my considerations. I am planning to breed Houdini to Bellatrix, if she is the right size for him!
Houdini, woah!
---
10 gallon:
1 Dwarf Gourami - Balin
8 Neon Tetras
1 Otocinclus

RIP Plagueis.
Banned
Join Date: Jul 2008
Location: Central Texas
Posts: 27,607
Hello and welcome to the forum.
Similar Threads
Thread
Thread Starter
Forum
Replies
Last Post
New here, introducing myself!

Tappy4me

Meet the Betta Keepers

15

01-15-2012

06:39 PM