New Member
Join Date: Jan 2012
Posts: 2
New to Bettas (and this forum!)
---
Hello hello everyone! It's a pleasure to meet all of you! :D
The name's Sam, and I go by... pretty much anything with "Sam" in it; though Samoose has been my most common handle, as of late, haha. I'm pretty suckish when it comes to introductions, but let's see how this goes!
Just another 20 year old female, living at home with my folks and siblings. New to the betta-keeping world, and absolutely adore my three little bettas. Currently, I have two halfmoons, and what I believe to be a plakat! I also have a finless baby, my five year old german shepherd/border collie mutt, Tanner. She's the sweetest dog when I'm around, and the biggest chicken around other people. I've had her for three years now; she was abused in her previous home, and is still overly fearful of so many things. But she's super sweet, and the best body guard I've ever had. She even protected me from a creepy guy last summer!
Currently residing in Virginia, sadly. I'd really like to move after I finish school here... Planning on transferring to GMU in the fall, and getting my bachelor's degree in biology in two years!
So... yeah! Hoping to be active around here. You all seem rather awesome, and I love to talk about and see so many different bettas!
Oh right, here's a few photos of my little babies, if you care to take a look. c: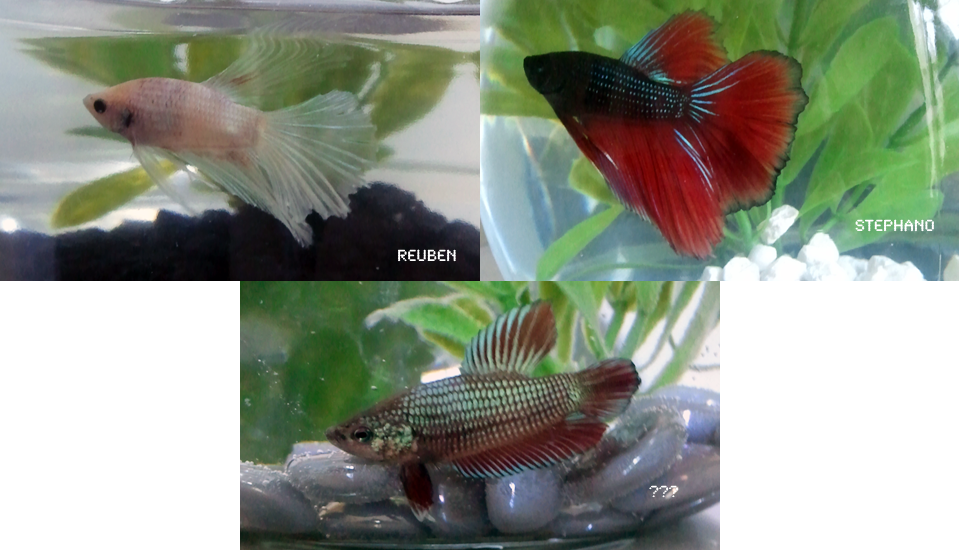 Hello Sam and welcome to the forum
All of your pets are great looking and hooray to Tanner for supplying creepy guy protection. She looks like a real sweetie.
---
Animal testing is a terrible idea; they get all nervous and give the wrong answers.
Hi, nice to meet you. I am a college student in Ohio so I understand why you want to move. woods, hollers and cornfields are nice but I would like to see something else in this country.
---
Keep yourself clean and bright, for you are the window through which you must see the world.
Member
Join Date: Mar 2010
Location: USA
Posts: 10,951
Welcome to the forum and to the wonderful world of Betta keeping....

Look forward to hearing more about your Betta keeping adventures.....
Banned
Join Date: Jul 2008
Location: Central Texas
Posts: 27,607
Hello and welcome to the forum.
Hi Sam and welcome to the forum.

Love your pets.
Welcome to the forum Samoose!
Beautiful fish, and Tanner sounds like a sweetheart.
---
-Stray
My Family:
Jarvis (Multi VT)
Twix (Speckled Goldfish)
Ghost Shrimp:
Rorschach - Jackal - Sulfur