Member
Join Date: Mar 2010
Location: USA
Posts: 10,951
Quote:
So you can keep them in a 20G?
The bristle/bushy nose plecos
(Ancistrus
sp.)..Yes, one will be fine in a 20gal long term IMO/E...I keep the younger one in my 10gal for about 3-4 months then swap them out for another smaller/younger pleco...I kinda do a rotation since I always have a new clutch of babies.....
They get about 5-6inches and I will start to see bristle on the males at about 6-8 months more or less....and they keep growing and curling as they age. Female will have small straight bristle just on the tip sometimes as they get older-but nothing like the male....
Here is a pic of some babies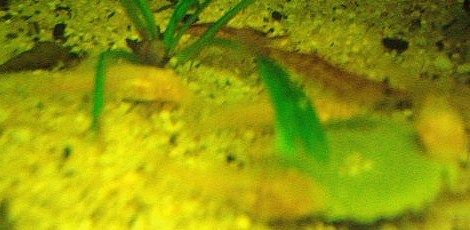 A male with bristles...
Wow! He is still super young so he's got lil pimple like tiny bristles. He is now in my 20 gal Npt :) he loves driftwood lol. I will update with pics after this weekend
---
He is richest who is content with the least, for content is the wealth of nature
- Socrates