Who needs splendens when you have killies? Caught these action shots of my two Ijebu Ode males sparring.
---
Since I got in some new fish this week, I thought I would share them with you guys.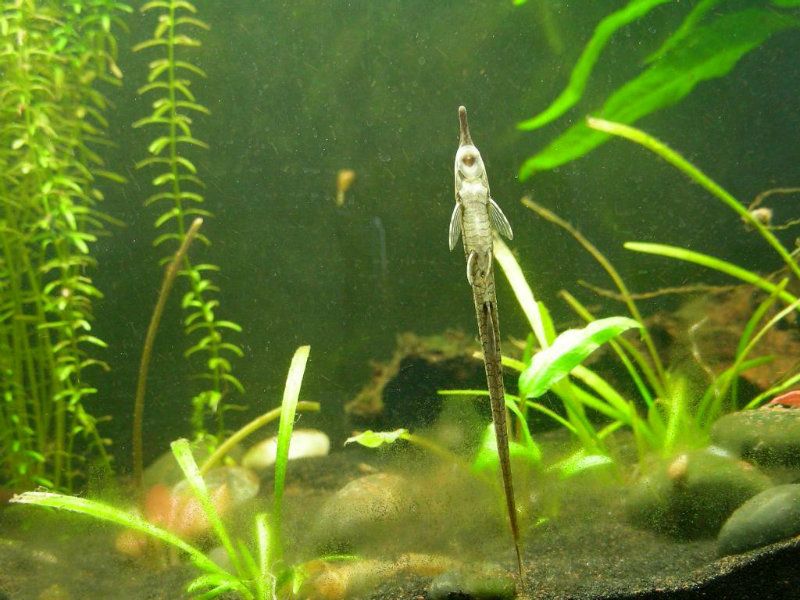 This strange little fellow is a twig catfish (
Farlowella acus
). If you think he looks like a pleco, there is good reason for that. He is in the same family (Loriicaridae) as plecos. His unusual shape and basically statue-like demeanor are how he camouflages himself. He looks like a twig!
To save on shipping costs I also ordered about 10 red cherry shrimps at the same time to start off my colony. Here is just one of them.
Haha LBF, it's way more fun having fish that you can watch spar without worrying about them hurting each other!
---
taking a break from fish-keeping.
3 lovely male betta still keep me company.

Yeah I know. They take some nips out of each other every so often, but shortly after that photo was taken my gardneri gold female swam through them and then started chasing them around haha. I think she is the undisputed boss in there, even over her partner.
---
New Member
Join Date: Jan 2013
Location: Pacific Northwest USA.
Posts: 25
My new and pregnant Guppy!
---
Many for the price of one is my hope! I just bought her today and have her in a 2 gallon hexagonal aquarium floating in my 29 gallon aquarium since she is about to give birth. I also bought a plant that I cannot remember the name so that the babies can hide until I notice and pull mom out.
New Member
Join Date: Jan 2013
Location: Pacific Northwest USA.
Posts: 25
This is my male Guppy, he doesn't know what to do with himself! He splits his time between the pregnant Guppy's floating aquarium and his new girlfriend that I bought at the same time as the pregnant Guppy.
Hmm, something tells me the killifish tank is in need of a pruning. The plants and fish love this tank. I have duckweed, giant duckweed, hydrilla, najas tenufolia, miniature bolbitis, standard bolbitis, narrow leaf java fern, miniature java fern, standard java fern, anubias nana and java moss. I only do water changes once every couple of weeks as the plants grow so quickly they take up most of the nutrients.
Also had to keep my clown killifish separate as my gardneri gold pair was trying to eat them through the bag.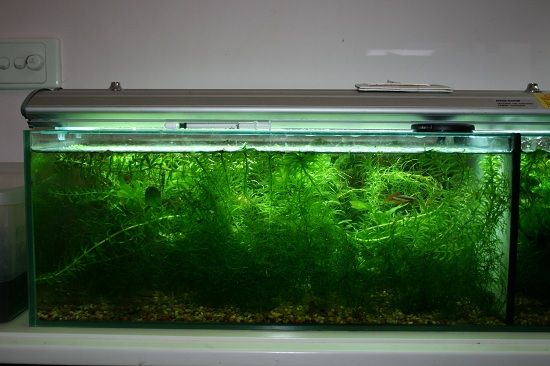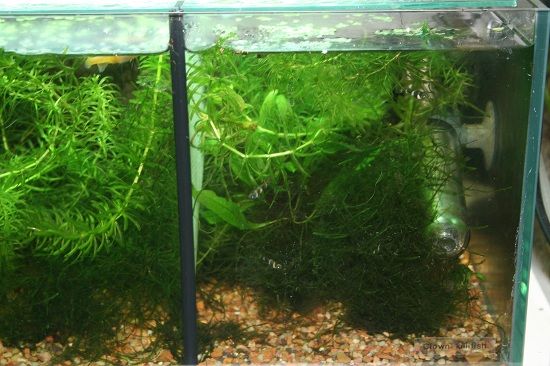 Clown killifish section
One of the females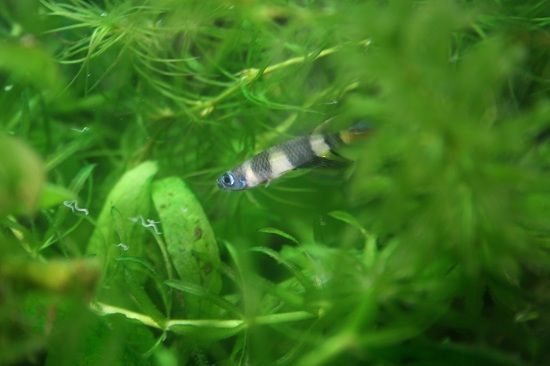 The only male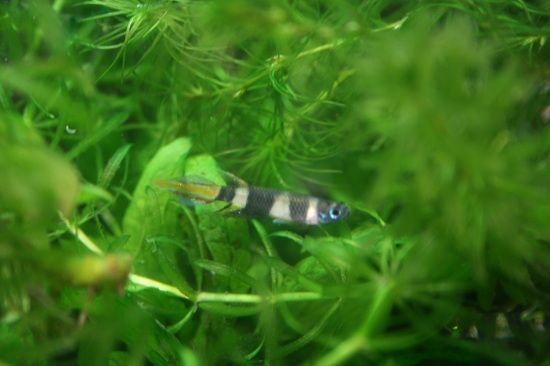 Chromaphyosemion poliaki female
Fundulopanchax gardneri 'gold' female. Her and her male are my favourites as they have so much character.
---
Love the twig nose, kills, and mystery snails! I'll put some pics up of my espe's rasbora tonight! Has anyone else ever kept these?
---
10 Gallon Tank:
~Countless Pond Snails~1 Espe's Rasbora~1 Harlequin Rasbora~
5 and 5.5 Gallon Tanks:
~empty~
Avatar by Fenghuang
Many of my scaly friends from my original tank from 2011 have passed, except for two! I am in the process of re-doing my tank. :)