Rawr. I am loving my little seamonster now that he's really getting his bristles in! He actually posed for me today which was a bit unusual. He's getting a lot more social(out during the day, doesn't flinch and swim away when I come near the tank, lets me get my hand close to feed him wafers). But I think he needs a new name. I'm pretty sure he's a boy (we thought he was a girl before) :X
awh!
My Rubbernose found the driftwood today :)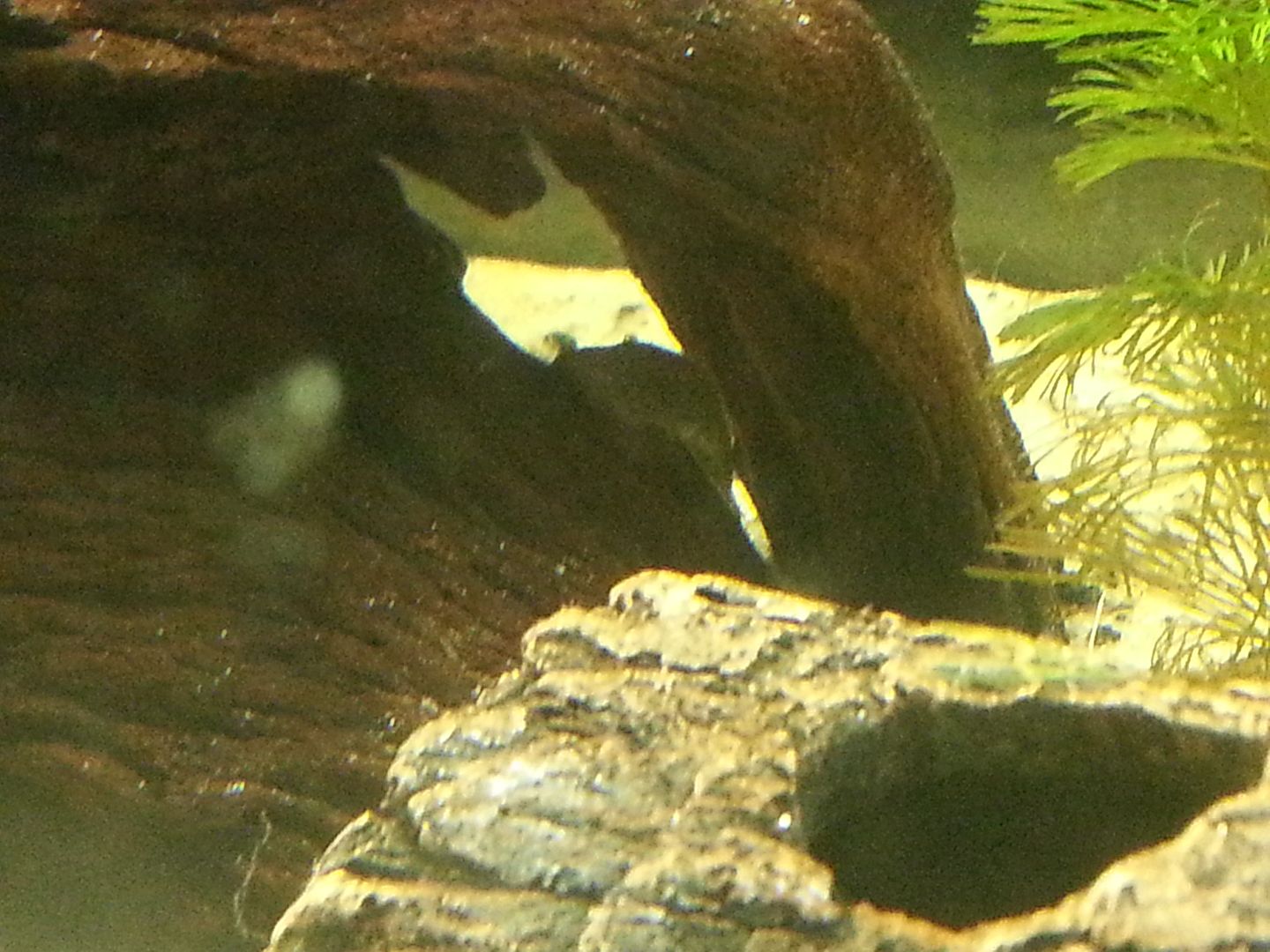 xD He's all OMNOMNOM THIS IS BEST EVAR!
My happy babies. They're getting SO BIG! Sorry for the blurry pictures.....they're fast little buggers.
Now look at those markings, that is 1 happy pleco. I tried to get him while he was on the leaves, but he's still a bit skittish. He looks like he's giving me the evil eye for spooking him.
---
Last edited by FishyFishy89; 02-26-2013 at

08:10 PM

.
Aww they're all so cute!! I really want to do a large community tank when I get the 55 fixed :X With all kinds of pretty fishies.
I got new pics of my rubbernose....whom is still nameless. I'm leaning towards Dirt Devil aka DD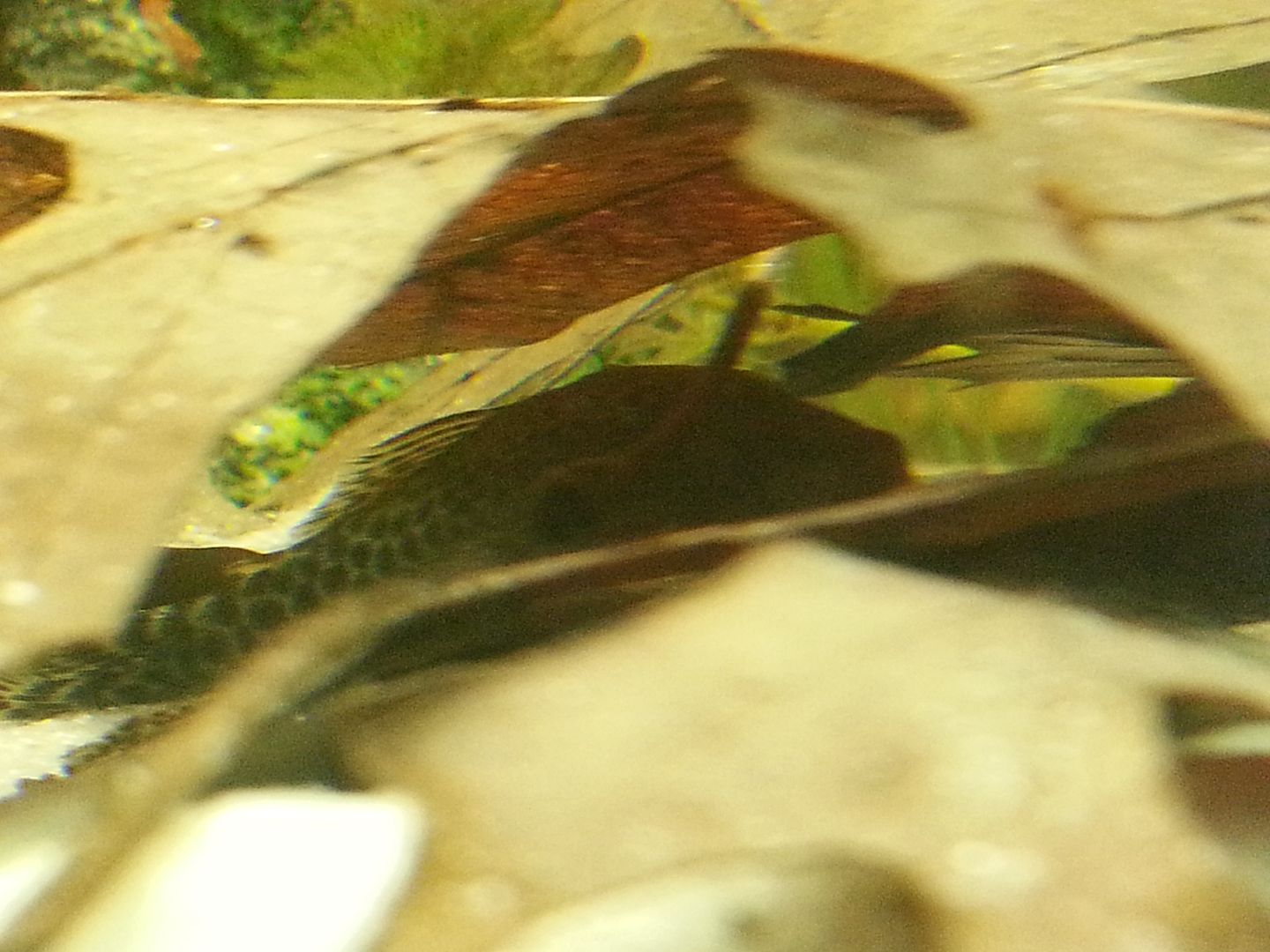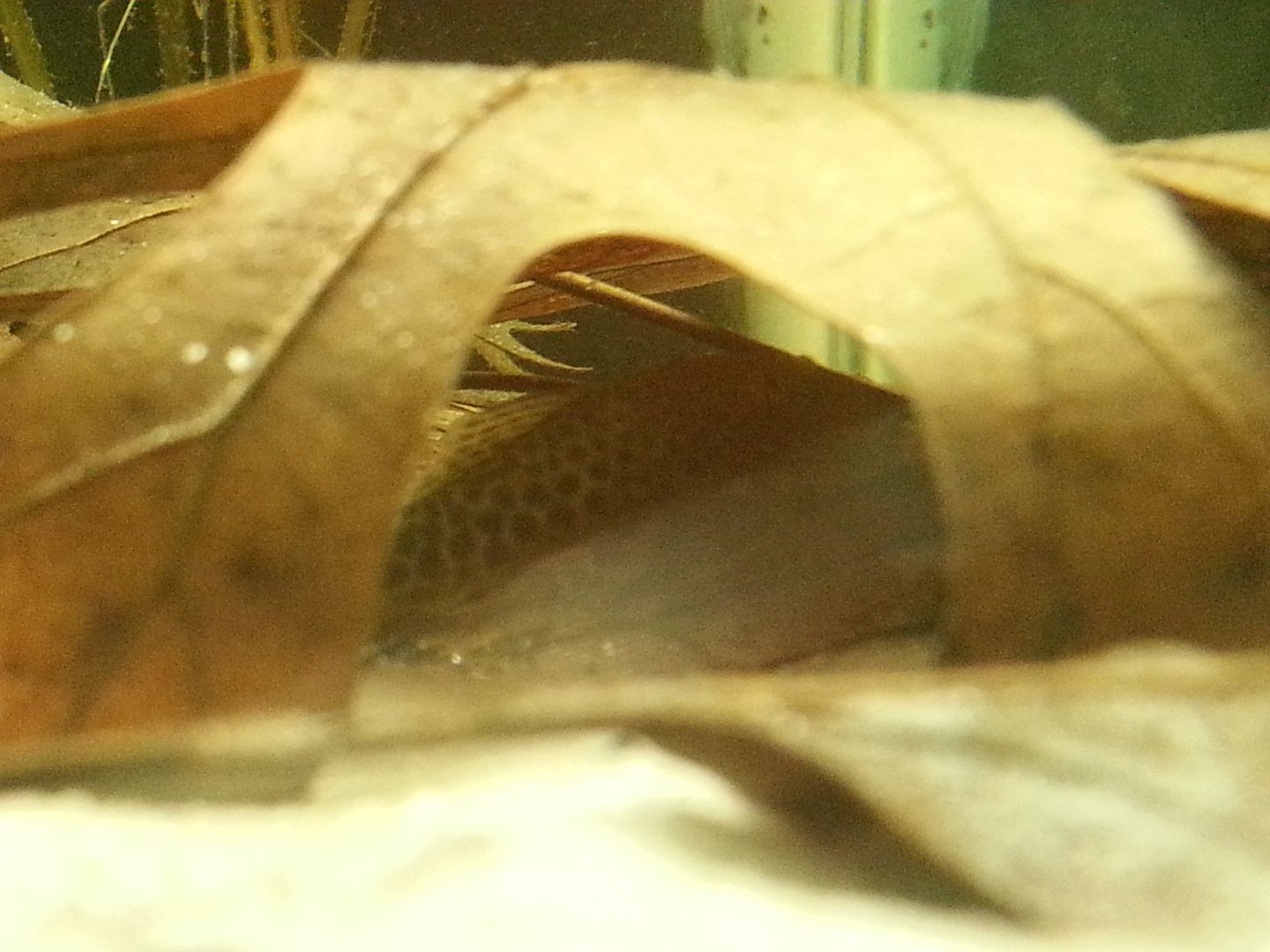 Member
Join Date: Feb 2013
Location: new jersey
Posts: 148
Meet Harley aka "terror of the tank". The second pic is of him plotting has escape.
Harley does look like a terror. Haha.
I have a ton of fish but here's some of my favorites.
In my bedroom tank my Rotkeil Severum
In the same tank my Red Severum (female because I've seen her lay eggs)
Koi Angelfish from my Angelfish community tank
Spook, my Ctenopoma, also in the angelfish community tank
One of the male Congo Tetra in the angelfish tank
In the 135, my Synspillum
Black Shark, also in the 135
One of two Firemouths in the 135
In the 135, one of my Convicts I raised from an egg
---
150 Gallon - Mostly American Cichlids
135 Gallon - Angelfish Community
55 Gallon - Polleni Tank
20 Gallon Long - QT
10 Gallon - QT
75 Gallon coming soon!

Oh my gosh, they are all so beautiful! And that shrimp is just priceless!!