This is my golden sunset Angel, Bubbles. She was my very first fish and I had her for a year and a half before she past from fin rot
Some photos.
I wonder if I should enter any of these in the TFK photo competition.
---
Last edited by NickAu; 02-17-2016 at

03:10 AM

.
| | |
| --- | --- |
| The Following User Says Thank You to NickAu For This Useful Post: | |
New Member
Join Date: Feb 2016
Location: southern ontario canada
Posts: 27
hey folks, i'm a new guy here, just thought i'd add a few pics of my other animals.
i have a reef vase with a breeding pair of black ray gobies. they live with a pistol shrimp. i've had them for a couple of years now and i've had the shrimp for about five years. the sandbed is about five inches deep and looks like an ant farm.... the gobies live in the sand, i never really see the male, he's always tending the nest, which i never see. here's the female gaping at me because i'm using the flash to see her and the shrimp together.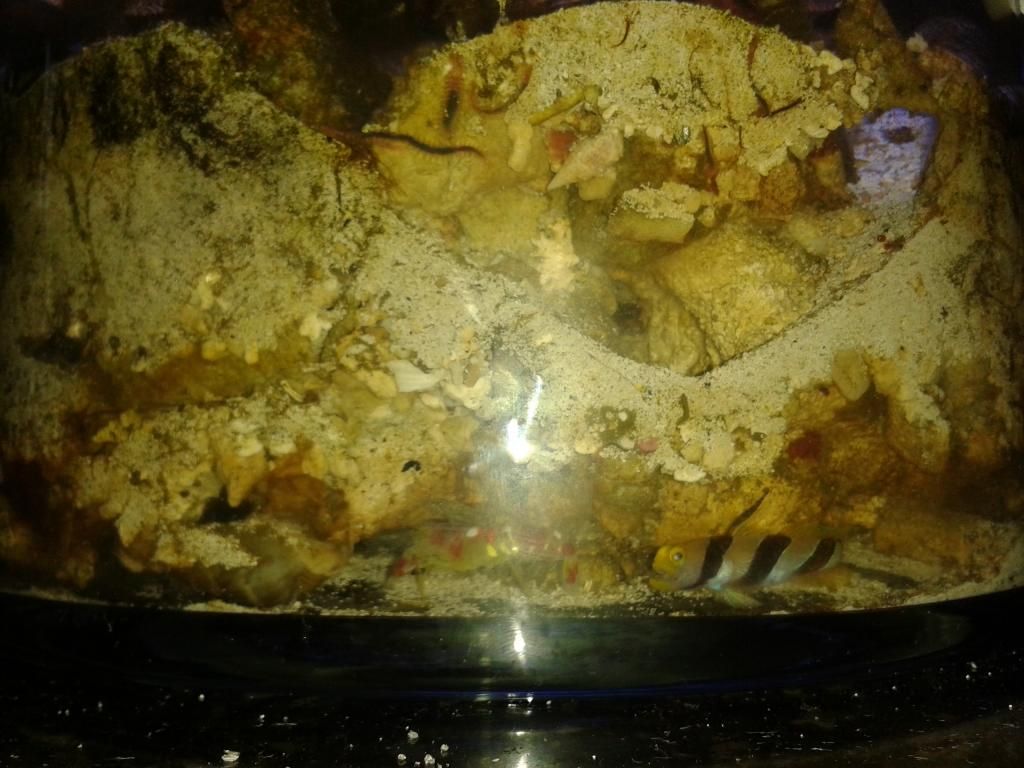 here they are out together.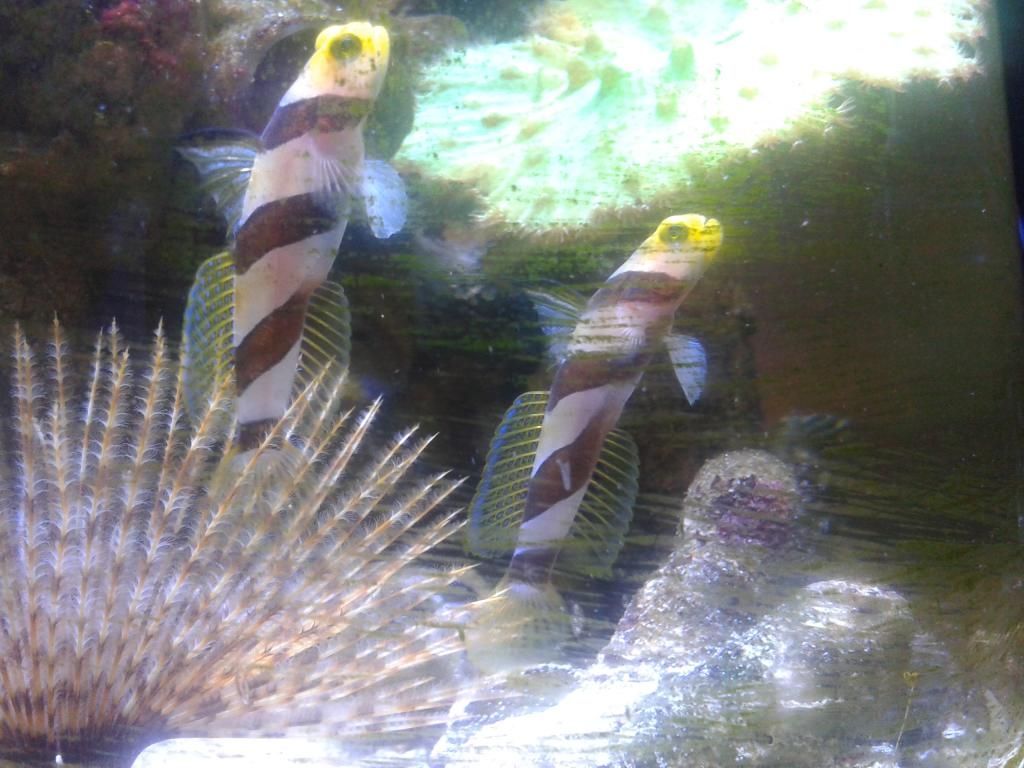 i also have pompom crabs, and a peppermint shrimp in there as well.
i'd really love to put some of those tiny red fw shrimps that nick posted in with my bettas.... they're quite interesting lil things.
shrimps make a display much more interesting.
Sharky the rainbow shark
Freddy the freddy
His favourite hobby is to spy on people through the plants
My little goldfish
These are my old fish from nz before the earthquakes found them
This guy survived the crash but died from no O2 due to the power outage
My golden barbs were my favourites, they never sat still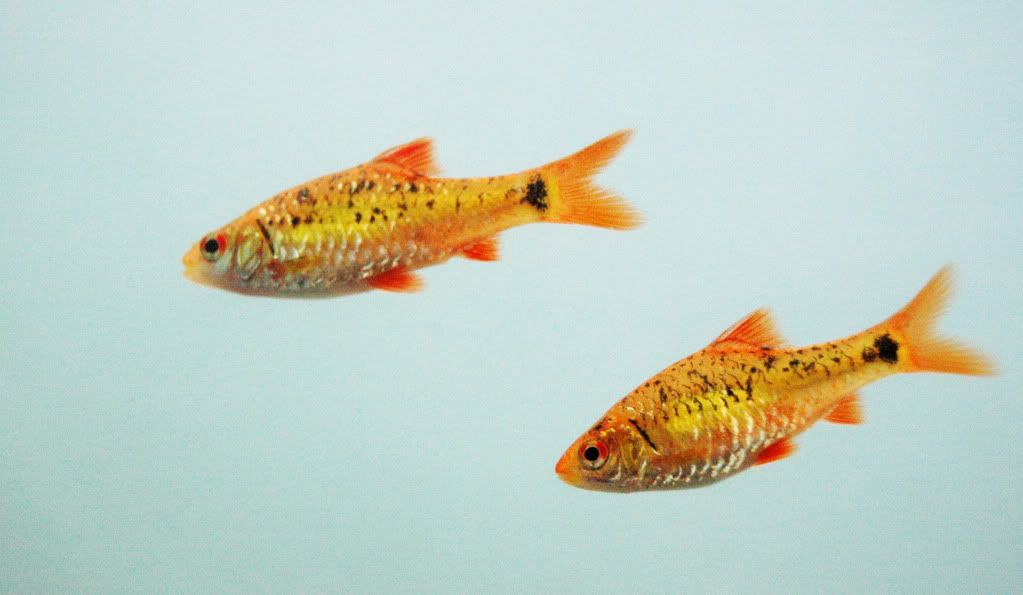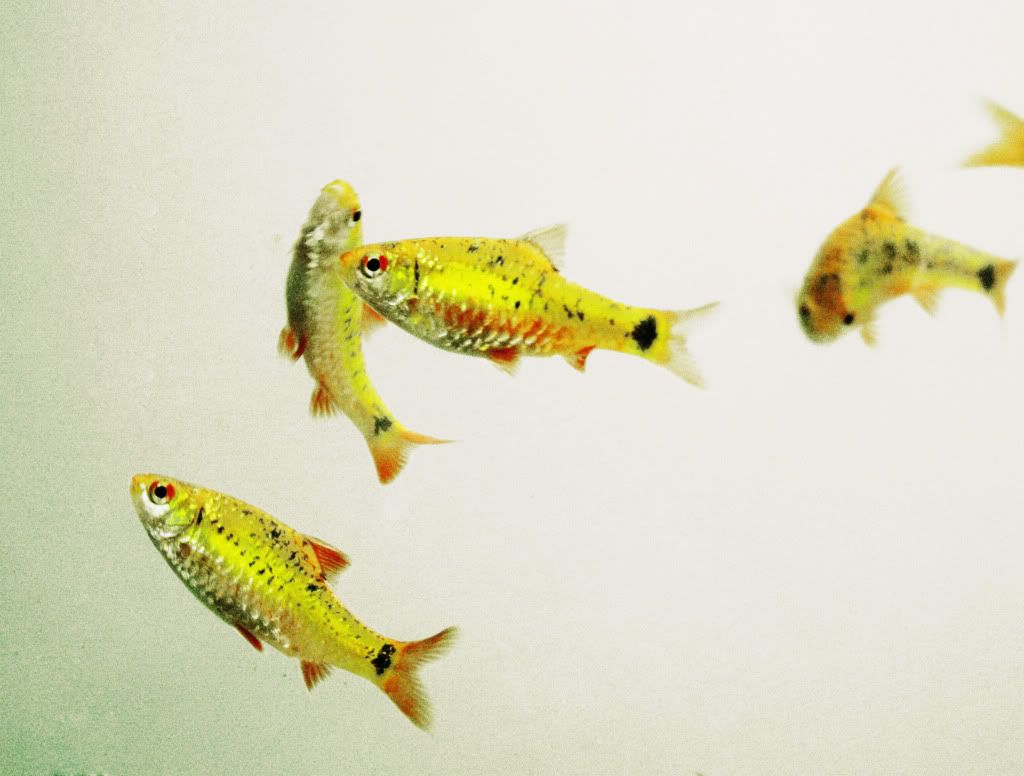 One of my rummies having a conversation with a golden barb
---
Water change day, The water is murky due to the water conditioner I use. Easy-Life, it will clear in about 4 hours.