New Rainbow Cichlids.
---
A friend of mine gave me his 4 rainbow cichlids...So I put them in a 10 gallon tank....they will be going into a 60 gal hex as soon as it's set up and cycled. I think they are pretty fish.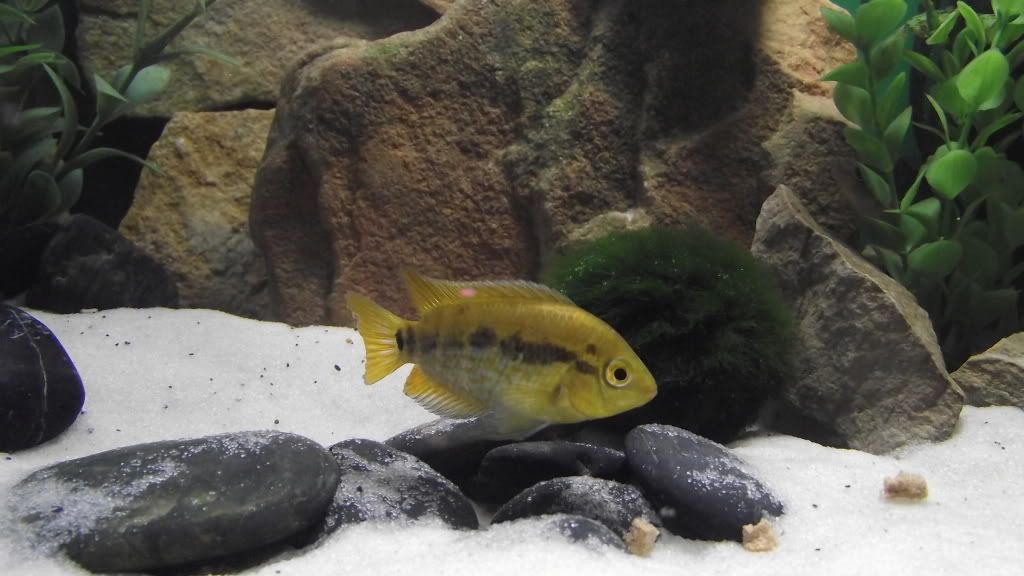 Wow those are some amazing fish! Do you have any more pictures? And are these the ones from S.A. or Africa?
---
The best way to help is to be forgiving. People aren't made with a book of ultimate information in their head. We need to inform, not insult; give advice, not lectures; and realize we're all human and we all make mistakes
Thanks. Yes..they are Central American. As far as pics..that is the only one I have in my aquarium but here is a pic from when they where in my friends tank. As you can see they have lots of color....they are just a bit stressed rite now.
Wow beautiful cichlids! I would love to have some in a 55 gallon tank, but I have no room and I love plants lol.
---
15 Gallon NPT
1g no tech bowl in the making