Yea. They are pretty easy keepers from what I hear. :p
---
taking a break from fish-keeping.
3 lovely male betta still keep me company.

Yay!! More Axies!! By the way, yours is not albino, notice the black eyes and freckles? Tht is a leusistic Axolotl.
I love these little buggers, i have been thinking about breeding them... but both of mine are apparently female... And my leusistic has deformed legs anyway, i wont be breeding her...
An Axolotl would very happily suck up a betta and enjoy it too, would not recommend that, even if the water temps were compatible... If you have the correct set up, the only fish that you can keep with axxies are rosy red minnows (will get eaten), White cloud mountain minnows (will also get eaten), and fancy goldfish if they are bigger that the axolotls head.
general rule for axolotls housed together, is if they are under six inches, either keep them super well fed, or divide the tank, after six inches they can be kept together. :)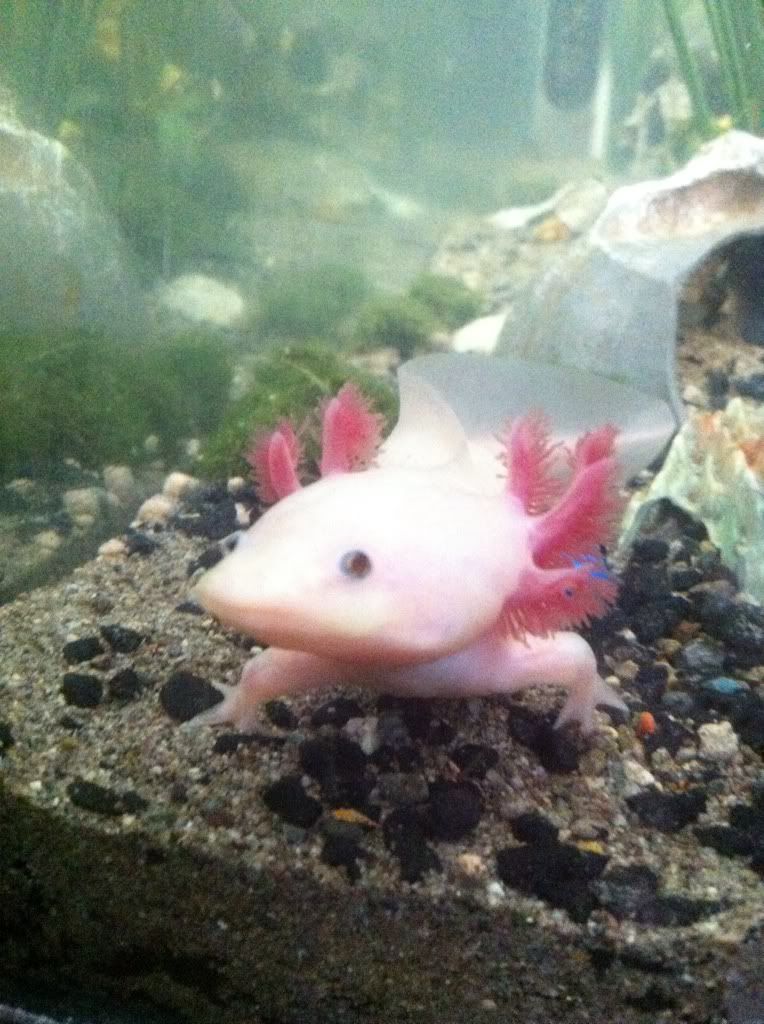 ---
Last edited by Gizmothefreaky; 08-15-2012 at

03:34 PM

.
ADORABLE! I want one now!

It looks like your albino one is missing part of his leg 0.0

or mayvbe fingers..poor guy!
---
Proud Equestrian
~Casper HMDT
So jealous! I've always wanted one, but I've never been able to find any. Anyway, yours are super cute!
---
Puck (Yellow koi HM king) / Scar (White HM) / Salt 'n Pepper (Silver HMPK) / 'That fish' (Copper butterfly HM) / No name (White DT) / No name 2 (Turquoise/white marble HM) / No name 3 (Lilac HM)

Bo Peep (Cambodian VT) / Goldilocks (Yellow VT) / Joie de Vivre (Multicolour VT) / Lil' Peep (Blue VT) / No name (Dalmatian VT) / No name 2