About a foot. But they are super lazy as adults. Lol
So the baby lotls are developing super fast this time around. They are already twitching and moving in the eggs. I think it must be much warmer in my room now. *~*
Will you send them out Tuesday if you get the money by then? (Monday is Columbus Day so the mail place won't be open)
---
Prince Charming- VeiltailElla- Veiltail FemaleNeptune-Double TailVenus- Veiltail FemaleIsabel- Crowntail FemaleCherokee- Double TailHimalaya- HMPKRasputin- HMPKPeaches- Veiltail FemalePocahontas- Veiltail FemalePrecious- Veiltail Female
I will send them out as soon as I can after I get the money, since I haven't gotten it yet. >_< I just don't want them to end up stuck in the mail.
Yeah, I am just waiting for payment. Lol I'm worried about them hatching too.
I am not sure what temp the bowl is, because it has a lamp on it most of the day. But the main tank is usually about 65-70, room temperature.
Just found this thread. So sorry your first batch didn't make it. :( BUT your axxies sure are busy little things! lol I'm really enjoying the pics of these fascinating animals. Best of luck to you in raising this batch. And in shipping them! lol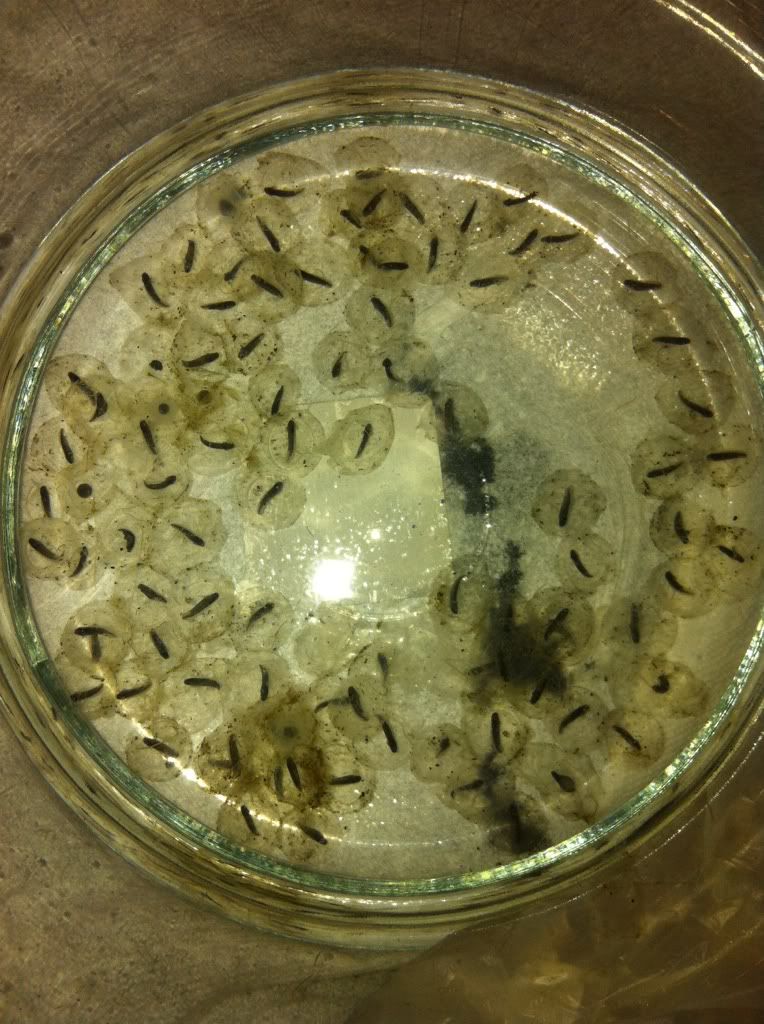 Just took this today... Really worried that I won't be able to get them in the mail in time at this point... STOP GROWING FOR A MINUTE!! Jeeze... Little brats, slow down! ^^;