Finally got those pictures you guys wanted!
I am down to nine larvae now, but they are starting to get their back legs with the biggest ones. :3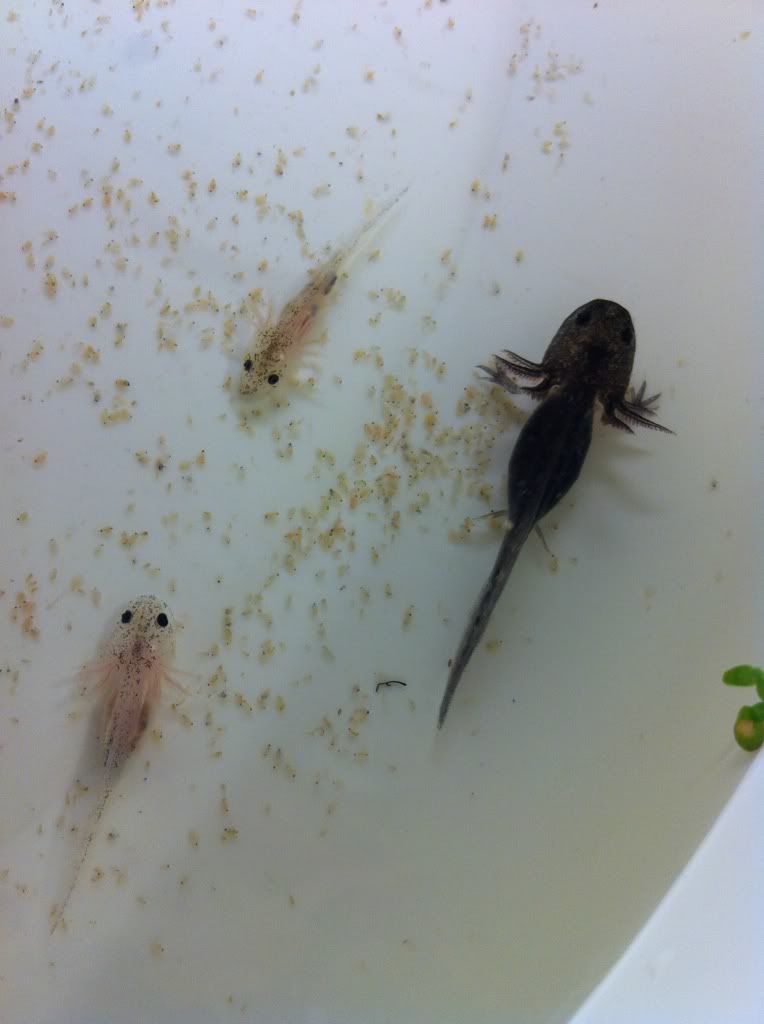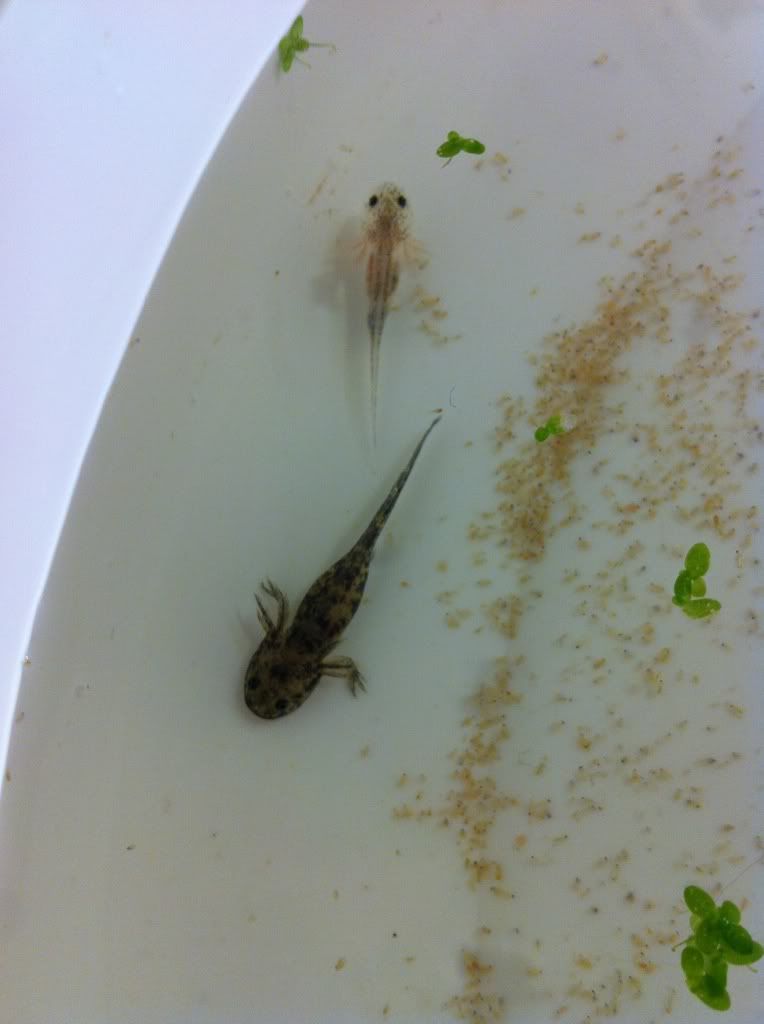 Hope you enjoy!! X3
Too late to edit my last post... XD
Behold! The lotl nursery! X3
That is so AWESOME! Congratulations, they look beautiful.
---
"There will come a time when three words uttered with charity and meekness shall receive a far more blessed reward than three thousand volumes written with disdainful sharpness of wit."
so cute! Love the little nursery!
---
Benzema-- dragon HMPK <3
Anani-- Halfoom <3

In Fish Heaven ~ Comanche, Rufio, and Malachi ~
In Doggie Heaven: Minnie (schnauzer)
Thanks so much guys!! I am so pleased with their growth. X3 I can't wait till they all have their little back legs. X3 they are just the cutest stinking things ever.
Oh. My. CUUUUUUUUTE! *swoons* I don't think I've ever SEEN something that adorable in my whole life - and that *might* include my daughters (they're pretty darn cute). Is that. . . a DIP tray?!! *swoons again* Cute.
New Member
Join Date: Nov 2012
Posts: 21
Thanks so much for the pics and updates! You are so awesome to take care of these little Axolotyl's!! They are adorable and you are doing such a great job with them!!! Having fun watching them grow :) :)
Lol Chesh... Why yes it is a dip tray! Good eye! XD it was the easiest thing I had that would keep the really big guys from the littlest guys. X3

I am having so much fun raising these little dudes, but I don't know if I'll be able to do it again. It is a lot of worry. Lol
haha, Gizzy, that's BRILLIANT! I don't know that it ever would have occurred to me to use a dip tray for that, but. . . it's perfect!!! I can imagine how much work and worry it's been for you - this has taken some time! That said, what a blessing to have gotten the experience of rearing the little ones up at least once!!! Do you intend on keeping at least one of them? How could you part with them after all of this!!? THAT is where I would get into trouble. . . letting any of them go would be really difficult for me :)
Wow. Just read the entire thread (can you say long? :P) I've seen people mention having one or two of these little guys, and I've always thought 'It would be so awesome to have one! I just don't have the space for a big tank that they would most likely need!' Now that I know they only need a ten gallon (and since my gerbils just died-R.I.P Nacho and Emmett- I have a 10 gallon that just opened up...) I am seriously considering trying to get one of these at some point (probably after college, since I can see it being hard to take care of one then)

The babies are adorable, and I am glad that you were able to raise the second batch so well despite some set backs :)

On a side note, totally love that you used a dip tray for them. It seems like it works perfectly!
---
happy owner of a wild type GFP axolotl named Percival and too many guppies to count.