Oh my gosh, those babies are adorable! They have such little toothpick legs. xD You've done such a good job with raising them so far. The dip trap idea was genius, who would've thought that they could be used to separate baby axies?
---
| Tribble the Pomeranian | Oxley the Rabbit |
| Viola Chubbs |
My Journal
Lol thank you guys so much!

I am probably going to keep a couple, I have a huge tank (55gallons) that the adults I have are in now, and I only have three adults, so I can fit two more in there, then I have some friends that want one, after that if no one here buys them ((lol!)) I will take them down to my favorite local pet store and see if they want them. If I have any left after that? (Fat chance) I will just keep them as well, no big deal. It's not like I don't have the tank space. But I doubt I'll even have any to take to the pet store once you lot have at them. X3
so I took individual shots of everyone when I got home from work! They are so freaking cute amg!! XD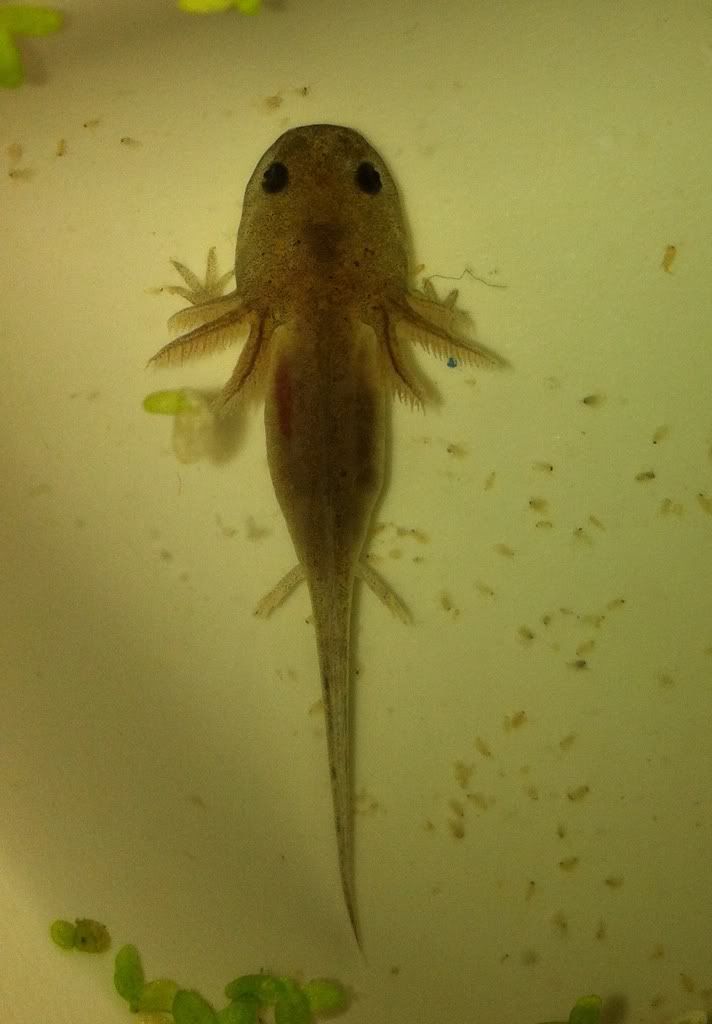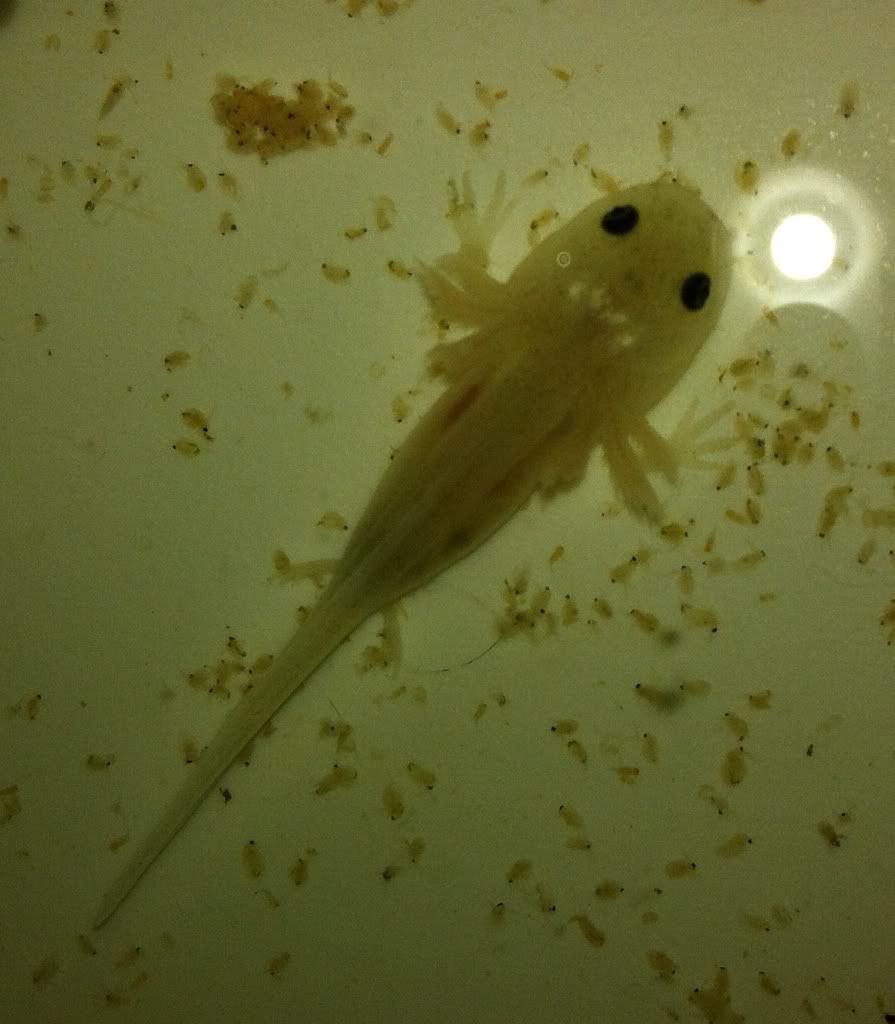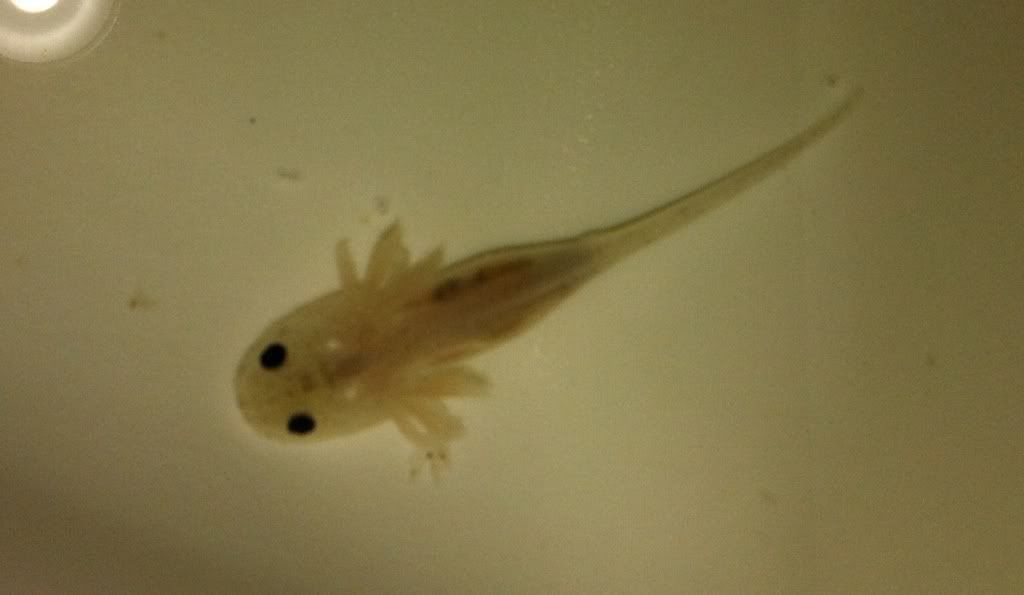 Some of them are a little blurry, and the babies are a little stressed from being moved so they are pale, but they are still so stinking cute!! And what can you expect from pictures just taken with my iPhone?
My favorite is the big melanoid... Whoever gets that one better take good care of it. XD I am keeping at least one, possibly two of the marked leusistics. :)
*SQUEEEEEE!*
You are making me want one of these soooooooooo much! Well, I already did - you've just made it 8,000 times WORSE! So super cute... great shots!
Lol!! Well come spring the ones that aren't picked will be up for sale. X3
So cute! I totally want another one! I have a juvie leucistic!... what type is the third one down?
---
Benzema-- dragon HMPK <3
Anani-- Halfoom <3

In Fish Heaven ~ Comanche, Rufio, and Malachi ~
In Doggie Heaven: Minnie (schnauzer)
Third one down is a wild type. :) they are all so cute though, how could you choose? XD
I like the black ones the most. But they are all adorable!

-casually works on finding space for a 3rd tank-
---
"Nothing like it, baby!" -Cabanela

Why did I become a fishkeeper in the first place...? Because someone has to look out for the fish who have no one on their side.
Alvalta(vt) Chell(vt) Asami(vt) Trucy(vt) Shiseru(CT) Iris(VT )
Average pet Owner:To the pet store! Wallet:NOOOOOOOOOOOOOOO!