Love is in the air....I guess
---
A few weeks ago my rainbow cichlids gave me a surprise...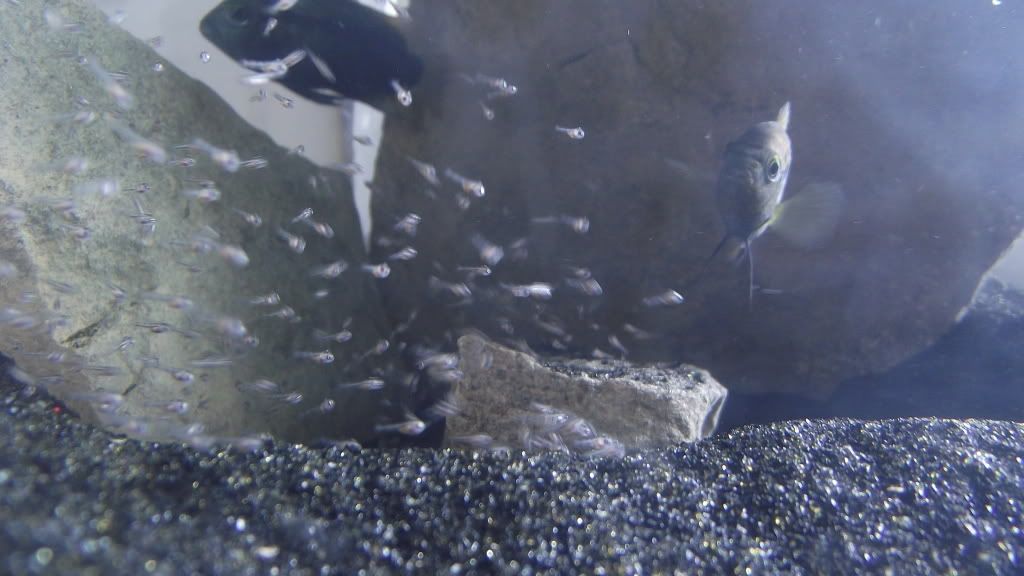 And This morning I wake up to find my angelfish have given me a surprise as well! I had a breeding aged angel in my tank and added a much larger one in yesterday..I guess over night they decided to plaster everything in the tank with eggs..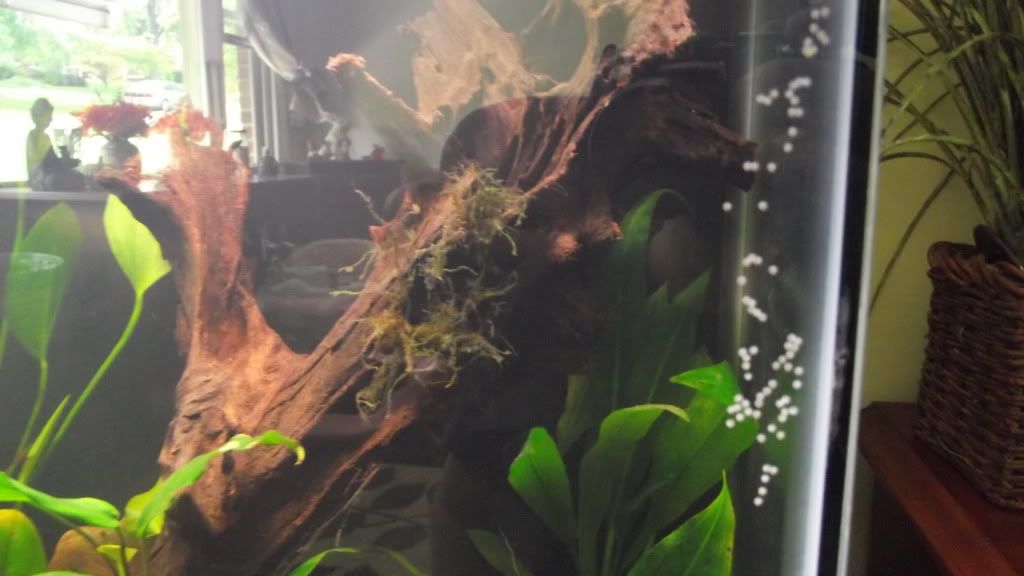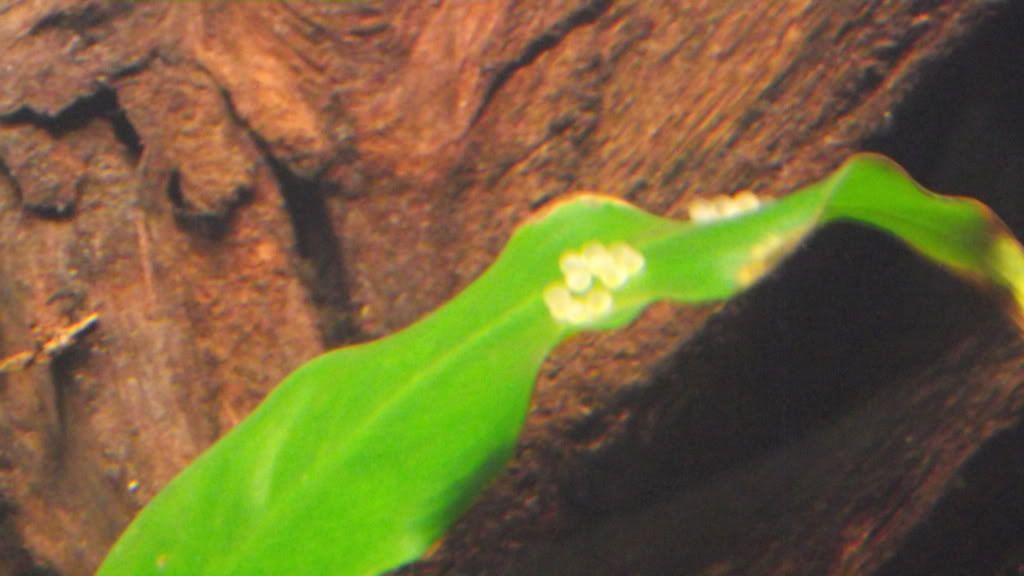 At least I suppose these are angelfish eggs...
Banned
Join Date: Jul 2012
Location: Virginia
Posts: 9,050
Glad about the rainbows. Sorry about the angels. Angels have lost there instinct to care for eggs most of the time. They usually eat there eggs. P.S. hope you find the cichlids good homes there so devoted to there fry.
It really won't hurt my feelings if something eats the angel eggs.
Member
Join Date: Jul 2012
Posts: 733
Congrats!
---
Prana (deep blue/purple CT female) Fluval Spec 2

Qi (turquoise CT female) 5 g riparium

Vanilla Beast (Ivory apple snail diffusa), Watson and Crick (Amano shrimp), Tributary (Moss Ball aka AquaTribble) Fluval Spec V

Pond and ramshorn snails (so many!) 2.5 g

Mr. And Mrs. Smith (assassin snails) 0.5 QT tank

Leopard ramshorns 16oz NPT Mason Jar


I was just told that those could be cory cats eggs. Now that's even better! Off to do some research!
Congrats xD
I'm glad I have no hiding places for my goldfish....otherwise I'd have hideous Black MoorxPearlscale crosses (EW)
But every morning Houston tries to mate with Pearl....thank God that tough girl has none of that ;D

Good luck with your little fry
Those are the cutest little things EVER!!! lol
---
7 bettas, 2 goldfish, 50+ (accidental) snails, 2 parakeets, 1 dog, 2 cats


Rest in peace Butch, greatest dog ever, Omelette the Veiltail, and Chipita the Veiltail