I've been holding out on you guys for a few days, but I wanted to be sure everything went well. I bought a ranchu last week!! A friend told me about dandyorandas.com and I went to check them out. Didn't intend to so soon, but I fell in love! She came in on Friday and it has been a bit of a rough process. She was very darty for the first day but has warmed up a lot since then!
And now for pictures!!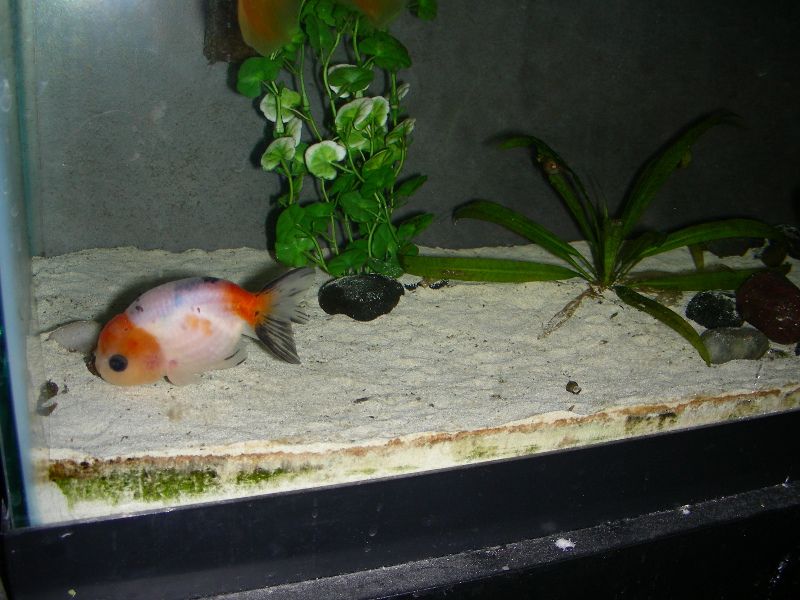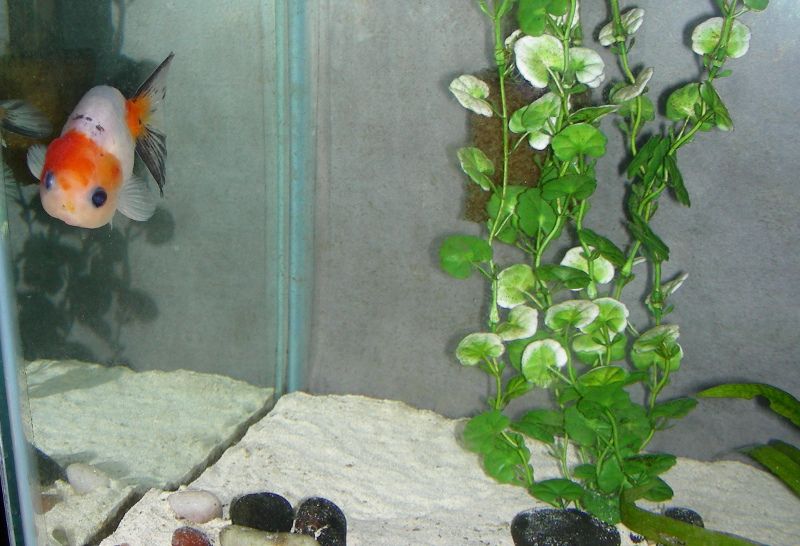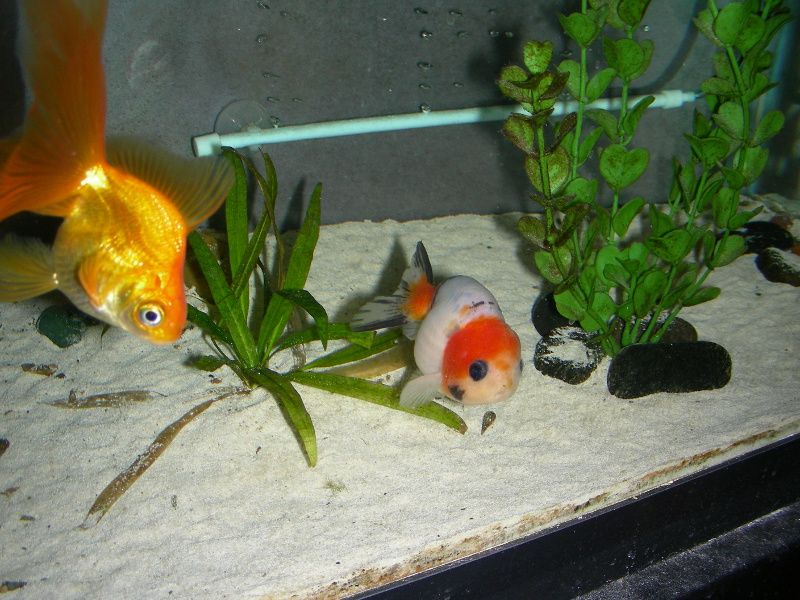 Photobombing is kinda the main hobby of my goldfish... And now for some group shots of adorableness!!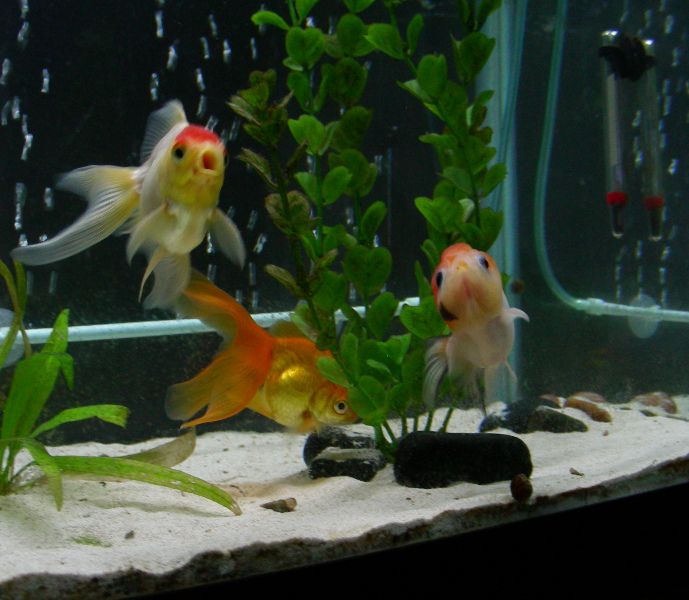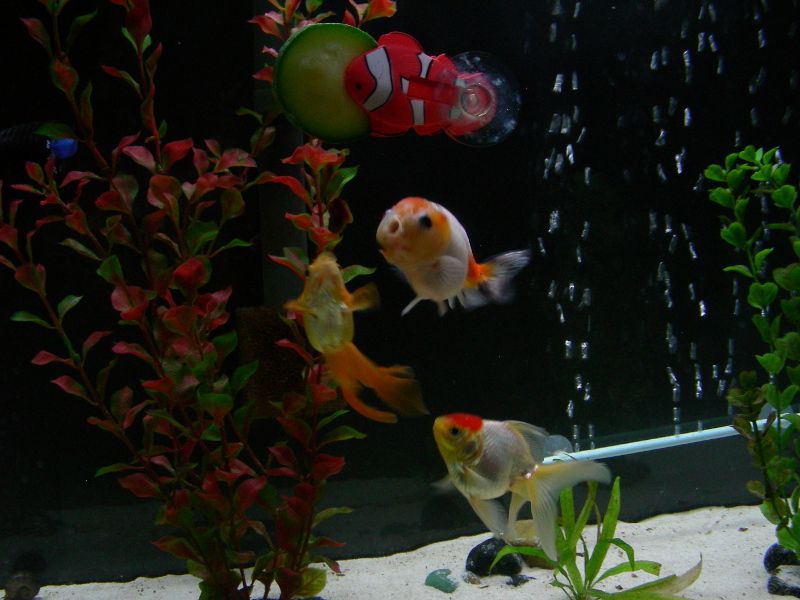 Her name is Ponyo and she was spawned early spring of last year. Probably a little older than my guys but about the same size. I spoke to the importer who said these fish (Ponyo and her siblings) haven't grown too much since he got them last December, so I don't know how much larger she will get. But she'll certainly get spoiled here!
I love the shots where their mouths are open xD
PONYO! Yay for P names!

The last picture:
"OOOOOOOOOOOOOOOOOO MY GOD A CUCUMBER!"
---
taking a break from fish-keeping.
3 lovely male betta still keep me company.

Omg what a cute fishy!!!! Would I be able to get another type of goldfish with my bubbleyes? Thank you for the link to the canister btw!!! I favorited it so I don't forget. :P Ponyo....I love that name. <3
---
If we are made of cells, then a scientist who studies cells is actually a group of cells studying themcells!
I just found a whole bunch of pictures of big, beautiful goldfish! Something we can all aspire to!
So... Pond season is beginning in the northern hemisphere. Let's see those ponds!!
Because I love giant goldfish <3
Banned
Join Date: Aug 2012
Location: Hogwarts
Posts: 2,082
smexy! I'd love to have that huge beast!