My cousin had a white cloud, the tough little guy was at least seven yeas old hen I adopted him. He died a couple years later. He was awesome!
Member
Join Date: Nov 2012
Location: Ohio
Posts: 185
I had an australian rainbowfish, old girl, who lived with me for nine years. I totally loved her. She died in October, quite suddenly, but I know age was catching up to her.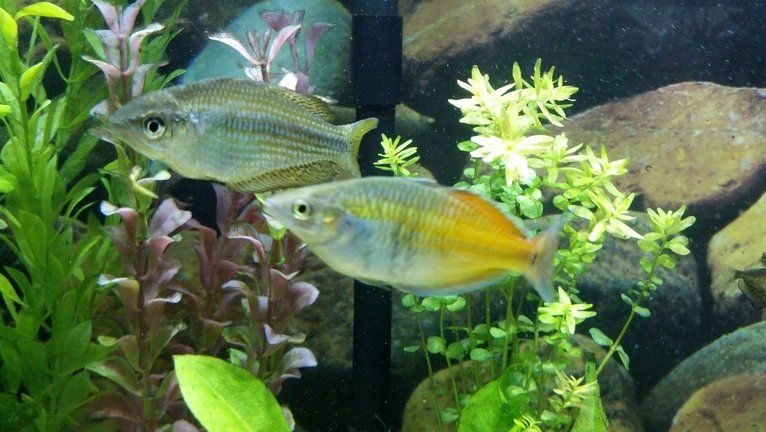 Old girl is the duller fish (the orange one is Big Guy, a male boseman). She was so tough.
Banned
Join Date: Jul 2012
Location: Virginia
Posts: 9,050
I am hoping to have my Cories live a while. I saw the biggest Cory at Petco. It was 4.
I've had my goldfish since April 2012 :X That's kind of a record for me.
New Member
Join Date: Nov 2012
Location: Ontario Canada
Posts: 48
I've had a blood parrot fish for over 5 years now!