Anyone have Crayfish?
---
I would like to see everyone's crayfish tanks. :)
Here are mine:
My marbled crayfish, Margaret, and her small tank that will soon be ungraded to a 10 gallon: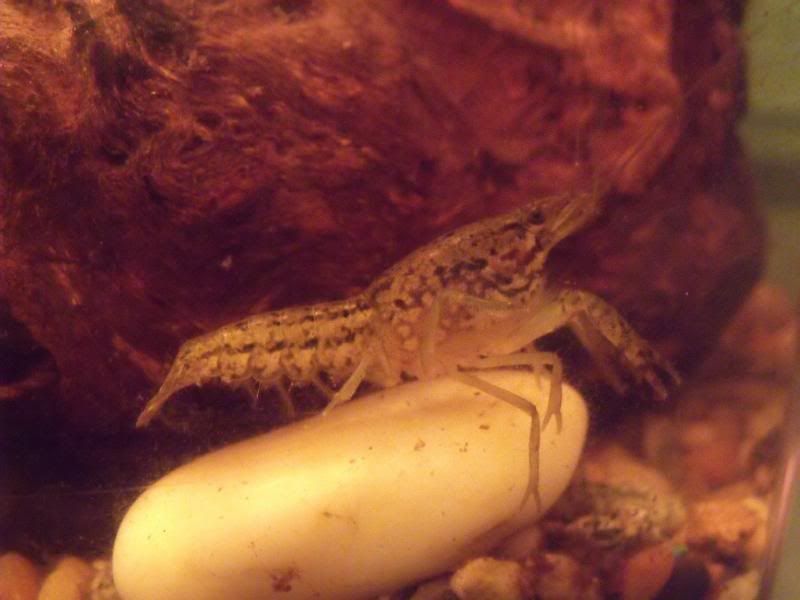 When I first got her: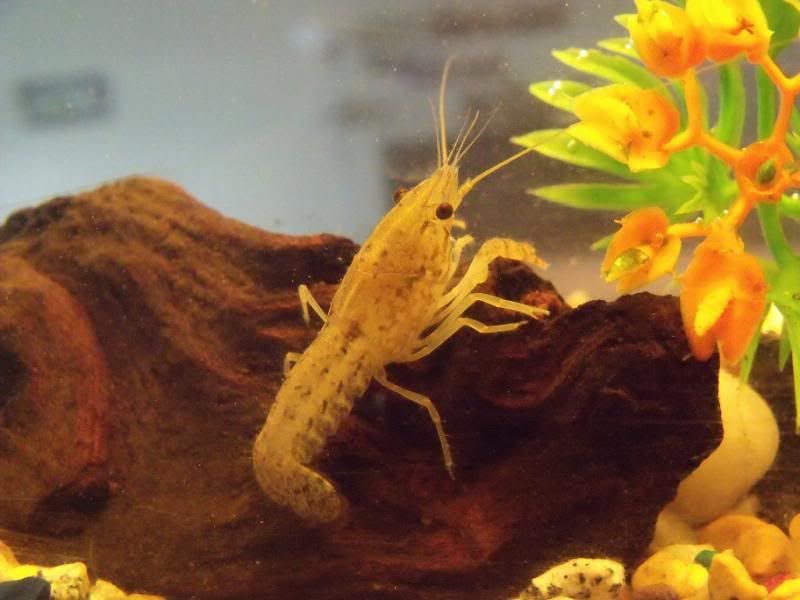 My blue crayfish, June, and his 10 gallon: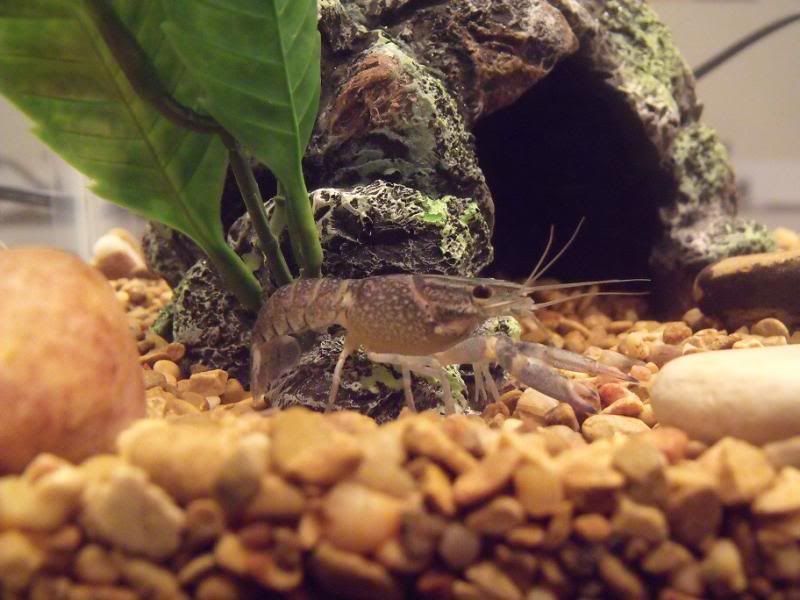 Needs more décor. :)
---
Bettas - Giovanni (HM), Burly (HMPK Giant), Potato (EE)

I have a dwarf orange and two blue crays. They get big so I recommend a bit of an upgrade eventually. And they seem to like stimulation.. ike plants to rip up of veggies to murder. I have mine in a 46g(or 48 can't remember) with lots of hide spaces for the pair.
here is the girl being fed. The boy was hidiing that tme
http://www.youtube.com/watch?v=gHGMZ...layer_embedded
I have them in my yard... If that counts. lol
---
Red HM Lucifer <3 Red CT Sheeran <3
Marble VT Apollo <3 Black CT Storm <3

Quote:
I have them in my yard... If that counts. lol
I bet it is scary walking barefoot outside at your house. lol
---
Bettas - Giovanni (HM), Burly (HMPK Giant), Potato (EE)

---
125 - BGK, chanchito cichlid, pictus cats, silver dollars, palmas bichir

125 - cichlids (severums, bolivian rams, chocolate), rainbows ( turquoise, red), loaches (angelicus, zebra, kuhli and horseface), plecos (BN, RL and clown), denison barbs, tiretrack eel, pearl gouramis, betta
90 - Congo tetras, african knife, upside down cats, spotted ctenopoma, kribensis, delhezzi bichir
2.5 - betta

Quote:
I have them in my yard... If that counts. lol
Oh wait !! Me too! So many I couldn't tell you. They live in a creek that leads to a huge pond. Freaked my dog the heck out she saw one lol
Similar Threads
Thread
Thread Starter
Forum
Replies
Last Post
Crayfish

Atolon

Betta Fish Compatibility

14

02-01-2011

07:26 AM