haha thats cute !!!!! and i love to fish so i have felt that catfish spike in my palm a few times, worste EVER!!!!!
---
<>< MistersMom <><
¸.·´¯`·...¸(><((((º> . .·´¯`·.. >><((((º>`·.¸¸.·´¯`·(><((((º>`·.¸¸.·´¯`·
Member
Join Date: Sep 2010
Location: tim buck two
Posts: 14
I love Zebra loaches which are cousins to the skunk loach, and I don't know why chain loaches[also a cousin] are so expensive 6 for 66 at my lfs
---
38 gallon :
Pelvicachromis Taeniatus Nigerian Red not yet breeding pair
4 Pangio Kuhli
12 Hemmigrammus Bleheri
2 Botia Lohachata
1 Botia Straita
1 Ancistrus Sp.
6 Poecilia Reticulata




The Wet Spot Portland Oregon!!!!!!
ADA: Do!aqua Iwagumi 10 gallon size!
7 Clown Killies
7 Ghost shrimp
I wish I could find that video of the huge pile of clown loaches. It was years ago when I found it. But here is an adorable video of kuhli loaches. I would love to have a setup like this. I think I even see a betta in the background.
i think that Zebra ones sound pretty, and i will check out tht video
---
<>< MistersMom <><
¸.·´¯`·...¸(><((((º> . .·´¯`·.. >><((((º>`·.¸¸.·´¯`·(><((((º>`·.¸¸.·´¯`·
THOSE FISH WERE LIKE DRAGON FISH THEY WERE COOL LOOKING!!! so loaches come in many SHAPS colors and sizes?
---
<>< MistersMom <><
¸.·´¯`·...¸(><((((º> . .·´¯`·.. >><((((º>`·.¸¸.·´¯`·(><((((º>`·.¸¸.·´¯`·
Those were serpentine loaches. The ones you saw at Walmart were deep-bodied botine loaches. There are many different kinds of loaches.
Loaches Online
This is my favorite website for loaches. They have a picture index where you can look at pictures of all the different species of loach. It's a bit hard to find but here it is
Photos ; Loaches Online
---
Last edited by thekoimaiden; 01-31-2012 at

12:11 AM

.
my lfs has cool ones that are wide and flat and suck on the glass... but i have bad luck with "exotic" fish.

I'll have to get a pic next time i'm up there, i can't find it online.
---
Last edited by EvilVOG; 01-31-2012 at

12:51 AM

.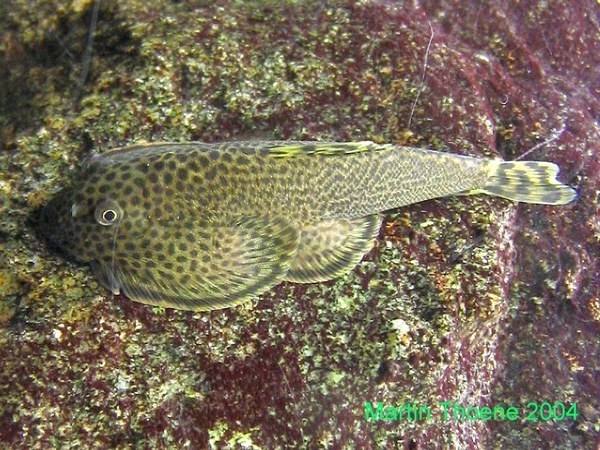 @ loaches.com
Do you mean hillstream loaches? They are a pretty exotic fish. Not exactly my taste, but they are neat none the less.
Awh those loaches are adorable. The ones at petsmart are just brown, but those ones have such pretty colours! :D

Hillstream loaches are one of my favorite fish, actually. I would love to have 2. But they are not suitable for a betta tank. They need coldwater, and double filtration with a fast current, since they live in fast water they have high oxygen needs. That's also why they look like little suction cups. I'd love a tank with these guys and the galaxy rasboras.
---
taking a break from fish-keeping.
3 lovely male betta still keep me company.

this is all so interesting!
---
<>< MistersMom <><
¸.·´¯`·...¸(><((((º> . .·´¯`·.. >><((((º>`·.¸¸.·´¯`·(><((((º>`·.¸¸.·´¯`·