I don't have any annuals as we are restricted on what species of killifish can legally pass through customs, and I'm not sure what forms of annuals are currently allowed.

Also, I would rather my fish live for more than a year. I would be devastated if anything happened to this lot.

The colours on some of those annuals though, is absolutely amazing. Would look stunning in a dimly-lit blackwater setting.
---
Member
Join Date: May 2011
Location: Elk Grove, California
Posts: 10,782
Oh, I never thought about customs. Hmm. Either we aren't restricted or my LFS smuggled them in because they did have some gardneri killis a few months ago. And I do agree, less than a year is tough. Just when you get attached to them, poof. :(
Thought I would update this thread.
I unfortunately lost all of my killifish (they either died or had to be euthanised) due to a bacterial infection that went through my whole stock (think it was in part due to the fluctuating temperature in my barracks).
However, after cutting down the number of tanks and fish I own, I decided to get back into killifish. I now have three different species and am planning on setting up three more divided tanks this weekend.
Had a massive delivery of plants yesterday so everyone has been busy exploring and spawning this morning.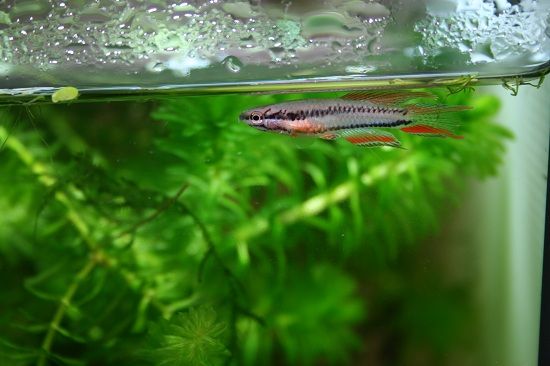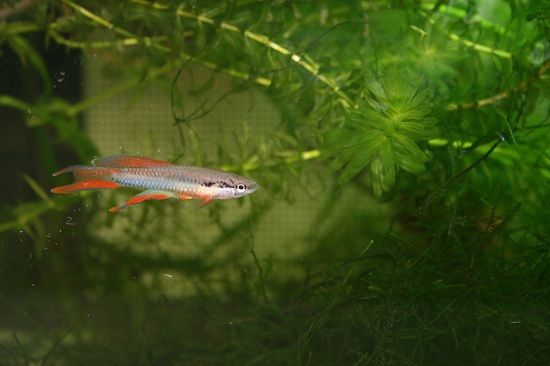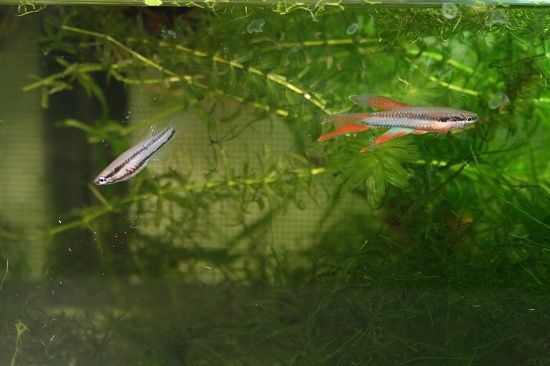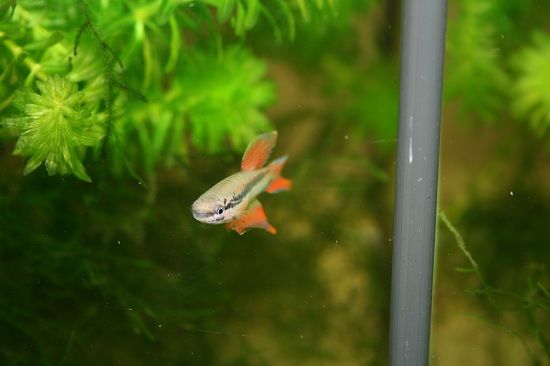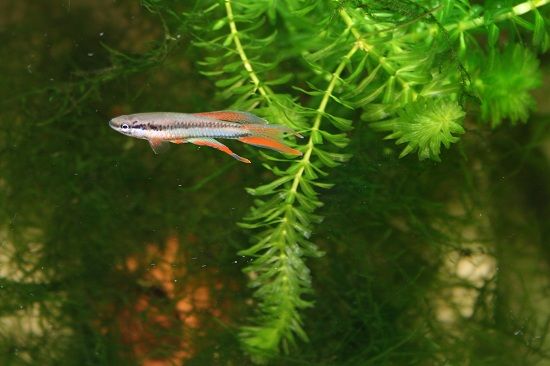 Chromaphyosemion 'Ijebu ode' on left, Chromaphyosemion poliaki in the middle and Fp. gardneri gold on the right. Still highly recommend killifish to anyone who likes the personality of bettas, but also wants a more peaceful and unusual fish. The smaller species don't require any more than a 5 gallon tank to be happy and the colours on the males is absolutely stunning.
Sadly I have now found about a dozen species I would kill to own that have either died out over here, or have never actually been imported in the first place. Just hoping one day the main wholesalers will decide to get them in for us Australian killie enthusiasts. So jealous of you overseas folks who have such easier access to fish species than we do down here.
---
New Member
Join Date: Nov 2012
Location: West Chester, PA
Posts: 11
Do you have a list of what species you would like or that are legal over there? I am a lifetime member of the American Killifish Association and have some stuff I have been breeding for a while, as well as friends with them also. I may be able to help you out. I moved a few years ago and went from 30 some tanks to about 7 so I only have a few types of gardneri right now, but I have access to many different species.

It may be cost prohibitive, but I am willing to see what I can get. I have had a ton of species over the years...
I believe it is only members from the Aphyosemion, Fundulopanchax and Epiplatys genus that we can import here.
Eggs are a customs no no, and unless I was a large wholesaler I don't think it is cost viable to get fish shipped in from America.
Too bad you were not in Thailand or one of those type countries. That way the fish would only have to get sent to Bangkok and could then go through the main transhipper here. This is what she had to say on the importation of fish from other countries.
Quote:
It is almost impossible to get fish from the USA or Africa because of distance. Usually these fish are sent to Germany and are imported from Glaser.
It's sad as killifish are such beautiful fish and so underrated in the hobby.
---
New Member
Join Date: Nov 2012
Location: West Chester, PA
Posts: 11
That is too bad. They are great fish with amazing personalities. Super hardy and fun. I have been fortunate over the years with the ones I have had. I have seen fish bread in everything from jugs to tanks.

I had a rivulus set up that kept eating their eggs. Figured out to throw them in a 5 gallon bucket with mops and the lid on for complete darkness...After a week I pulled the mops and there were hundreds of eggs....
Member
Join Date: Jul 2010
Posts: 3,026
The only kind I have seen so far (at Petco) are the Golden Wonder, not too colorful but they have that cute face.
New Member
Join Date: Nov 2012
Location: West Chester, PA
Posts: 11
I would try joining the dkg, German Killifish Association. They have some great breeders and may be able to ship to you.
What cool looking fish! Their colours are so vibrant! I would love some, but I don't think they would do well in any of my tank. :(
---
10 Gallon Tank:
~Countless Pond Snails~1 Espe's Rasbora~1 Harlequin Rasbora~
5 and 5.5 Gallon Tanks:
~empty~
Avatar by Fenghuang
Many of my scaly friends from my original tank from 2011 have passed, except for two! I am in the process of re-doing my tank. :)
Similar Threads
Thread
Thread Starter
Forum
Replies
Last Post
Killifish Fry

Duncan13

The Lounge

3

06-14-2011

09:08 AM

Killifish

damo2904

Betta Fish Compatibility

3

01-01-2010

01:29 PM