I gots:
1 female chinchilla - Chichiri
1 Male American Eskimo Dog - Mr Bubbles
Bubbles with John
4 wild caught trapdoor snails
and about 30 of their babies
FISHIES
Unsexed petco baby
El Kabong
Derpy FIns
Baron Von FIshie Fins - tail bitting extrodinaire
There are more but I dont want to to post 15 fish pics
---
Quote:
Teeny, I'm sorry about your dog. :(
Your dad sounds a lot like my dad. My dad hates the vet too and we kept our old boxer until it was so painfully obvious that we couldn't anymore.
She was 9 (boxers usually live 8-10 years). She had some sort of awful neurological condition I think. One day she started backing into a corner uncontrollably, couldn't stop doing it. The most terrifying part was when part of her skull caved in, a sign of serious neurological problems. It was clear she couldn't fight anymore after that, even my dad realized. ;-;
She was also covered in little tumors (well one was kind of big) but the vet tested one of them and said it was benign. Apparently boxers get them a lot.
I wish I had photos of her but they aren't on my computer. She was a dark brindle boxer with a little white stripe between her eyes. My first dog. She bit my face the first day we had her.
I noticed yesterday that the top of his head looks like it is caving in a bit, especially on one side. Which is extremely unusual considering he is an APBT and Should have big muscles right there
---
"Some people talk to animals. Not many listen though. That's the problem."
― A.A. Milne
__________________________________
Espeon female halfmoon / 10G

Jolteon male dumbo plakat / 10G

Oh my gosh, that's horrible. Is it visible or only when you feel it?
I noticed some older dogs at the vet's office do have kind of squishy heads in places, but on our girl you could clearly see a depression there.
---
taking a break from fish-keeping.
3 lovely male betta still keep me company.

It's only really noticeable when you look at him on his level. If you look at him while you're standing up you can't tell.
Posted via Mobile Device
Ours was way worse. You might want to have it checked out if you can though...
---
taking a break from fish-keeping.
3 lovely male betta still keep me company.

Quote:
Ours was way worse. You might want to have it checked out if you can though...
All I can do is hope my dad will realize that he is only hurting my dog more. He has never been the type of owner that takes a dog to a vet. It's so sad.
Posted via Mobile Device
I loved looking at everyone's beautiful pets on here!
Thought I'd throw a few pics of all mine. I have 4 bettas, and one dog.
Dakhota, more often called "Khota"--my male 2 yr. old Australian Shepherd/Blue Heeler cross: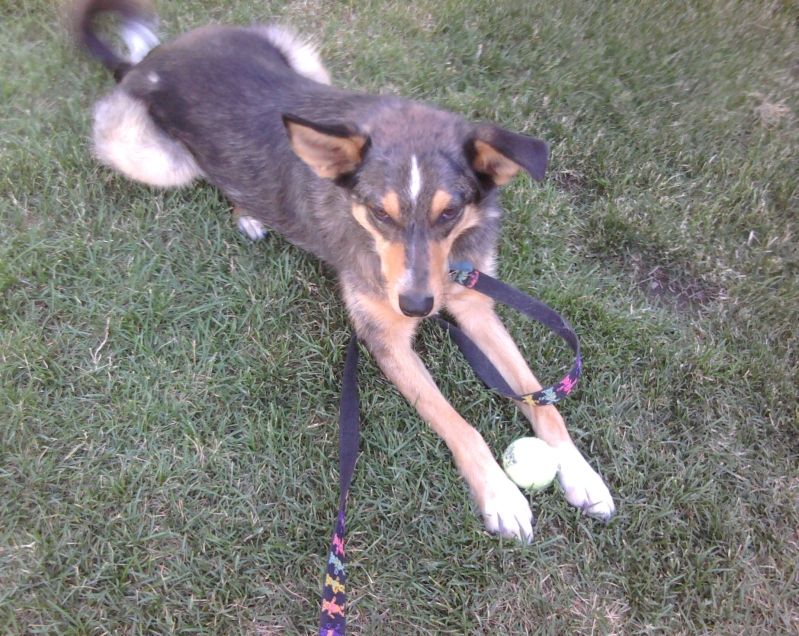 And all of my bettas:
My first, Fynn. A Veil Tail: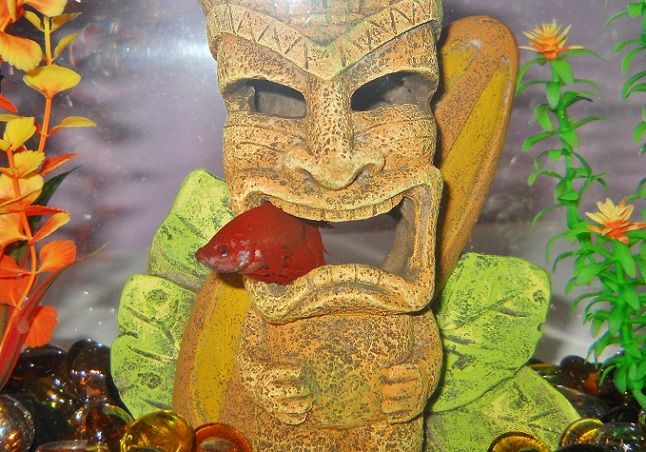 Aurora, or "Rory". Delta male: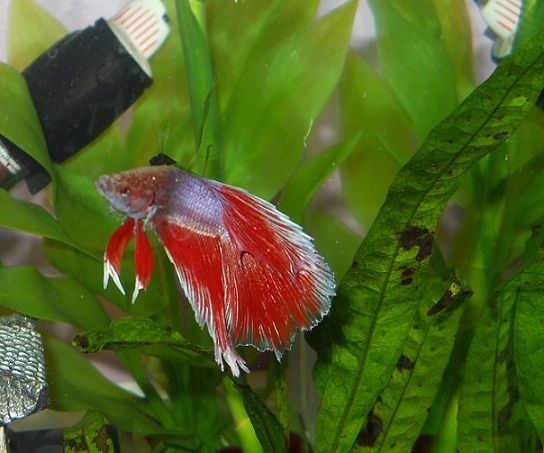 Newer addition, Nomad. He's a Halfmoon that was miss-labeled as a Delta: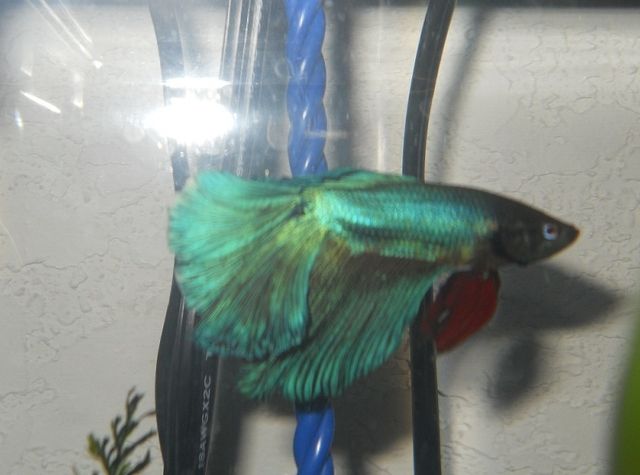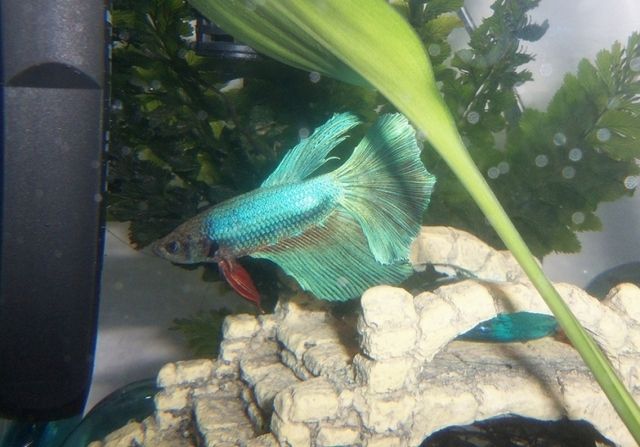 And my newest addition, Julep. Not sure if he's a Super-Delta, or a Halfmoon:
A
---
My Bettas
Hamlet -Bi-Color Delta male (SIP)
Gipsy Danger - Bi-Color Dragonscale Delta male (SIP)

---
Last edited by RedFynn21; 07-05-2012 at

05:15 AM

.
Your dog is so unique!
lol at Fynn and his decoration!!

Also, o.o to the dog with the caved in head. :( I hope you guys get that figured out soon!
---
"Education is the most powerful weapon which you can use to change the world." -N. Mandela
To my journal!
http://www.tropicalfishkeeping.com/j...ourami-592858/
I wish I had taken my camera outside last night. Fenris was sitting at my side watching fireworks with us.
Aww everyone has such adorable babies! I recently posted my bettas in another post, soo I am going to post my non-finned kids here :) I have four betta boys, and Lizzie is my 8 year old Siamese mix kitty. She is the boss of the whole house, and has moved across the country with me three times now! Cush is my dog, I've had him less than a year. I got him from a high kill shelter down in North Carolina, thanks to the rescue efforts of a pet rescue railroad operation stretching from NC to NJ! He's my treasure! We think he's a boxer mix, he's got the look of a boxer if you cross it with something super skinny and long legged. No matter how much I feed him he's always ribby! He likes to sit in the cat bed and my lap.
---
Tout Sweet: Chocolate Hm
Tesla: Marbled HM
Ancho: Multi HM
Simone: Lavender Grizzle CT female
Sarte: Dragonscale PK
Betsy Ross: Blue CT female
Elizabeth Bennet the Siamese and Cush the Boxer

Rainbow Bridge
Tabitha and Sarah the barn cats
Shack the Thoroughbred, Couer de Lion the CT