Quote:
See now Shaggy was in a pet store cage because he barely moved. I let him outside his cage a lot though
He had arthritis...
I think that is really the only acceptable time I would let them live in a small cage.
Quote:
Hey FishyFishy,

Yeah I know, I got him when I was younger and didn't know everything about guinea pigs. He actually isn't very active when we take him out of the cage. I feel kinda bad but my parents don't want to buy another cavy.

I love Oliver! lol
Most piggys freeze when out of their comfort zone.
Before i build whistles C&C cage i let him free roam every single day until evening time. And what would he do? sit there like a frozen statue or hide in a hidy and never come out.
I built his cage, put him in it and off he went. He still runs around like crazy. I have to vacuum the floor everyday to get up the shavings he kicks out. i plan to be switching to fleece in the next month or so.
I used to have cavies. Miss them sometimes. I bred them for 4H shows. At one point I had 12! Lemme tell yah, if you want a loving lil mammal, get a guinea :D :D

Most of mine I kept til they died of old age, one died of ovarian cancer, and the 8 babies went off in pairs to new homes. I had abyssinians and americans :D their names were (in order of ownership/birth) Cavy Davy, Oreo, Patch, Frizzle & Cupcake (sisters), Coco, Chocolate, Caramel, Frosting, Teeter, Totter, Scout, Bandit, and Candycorn. :D
---
WITH FINS:
Kevin Fisher, Blue VT Betta
Hera, Wild Color VT Female Betta
Aphrodite, Light Purple VT Female
Artemis, Steel/Blue VT Female
Persephone & Galene, Yellow VT Females
Hephaestus, Marbled HM Betta
Calypso & Halia, Blue w/red VT Females
Demeter, Cambodian VT Female
Uther, Sky Blue w/White Fins DT Male
lol yea!

Fishy, yeah...I wish I could try that. I'll see if I could do it over summer.
---
-Neil
Quote:
lol yea!

Fishy, yeah...I wish I could try that. I'll see if I could do it over summer.
it was pretty cheap for me
It was about $85 for all the grids and the coroplast :)
the hard part was working with the coroplast :P
haha right now i'm letting splee run around. i'm sitting next to the floor next to him.
---
-Neil
Banned
Join Date: Jul 2008
Location: Central Texas
Posts: 27,607
Aww, they're all so cute!
hehe They're all so fat! lol
---
-Neil
Oh geeze, can't resist. :D
Here's the four newborns (well, they were newborns when I took the pics. Now they're two or so months old.)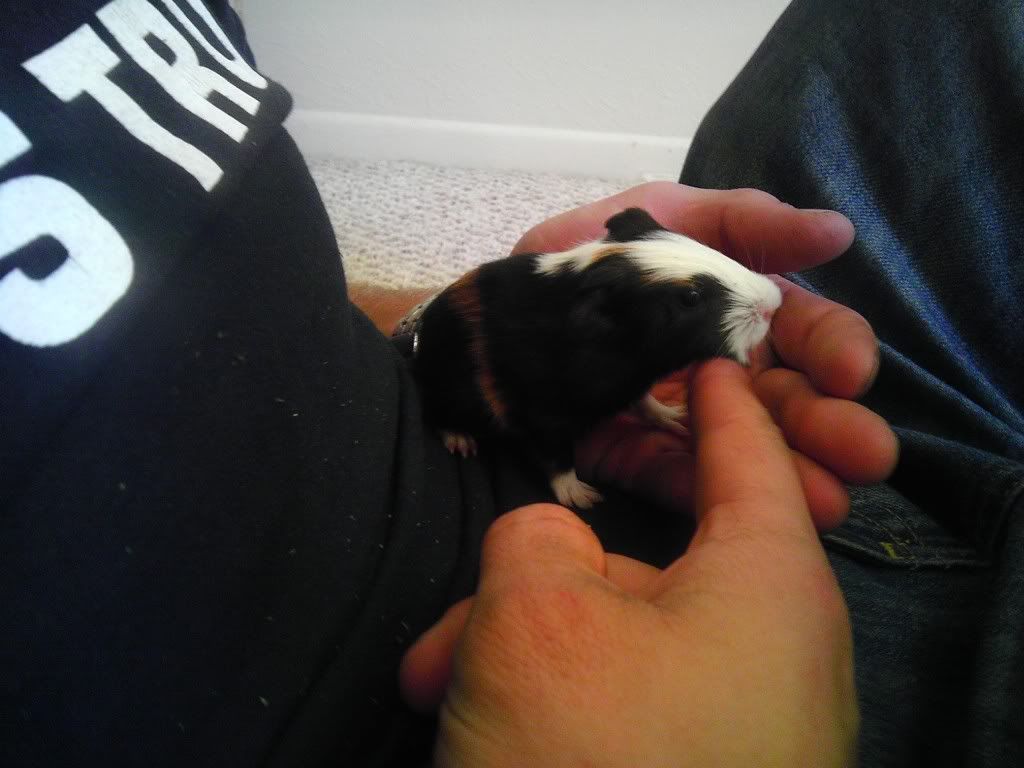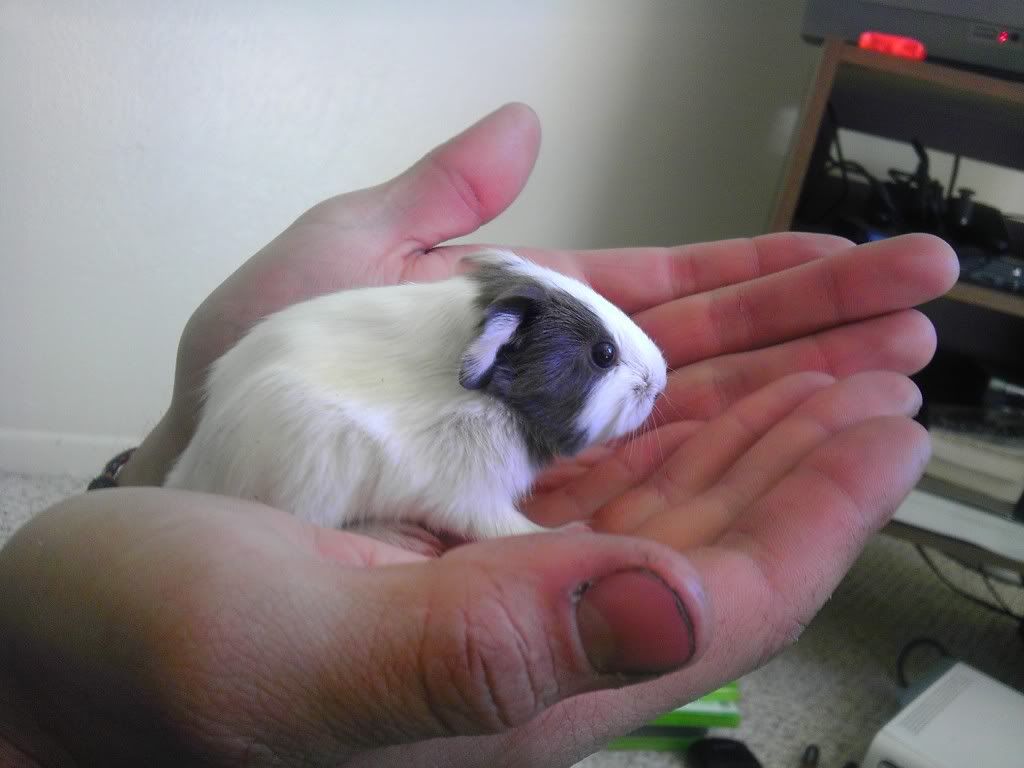 And the parents of the rascals....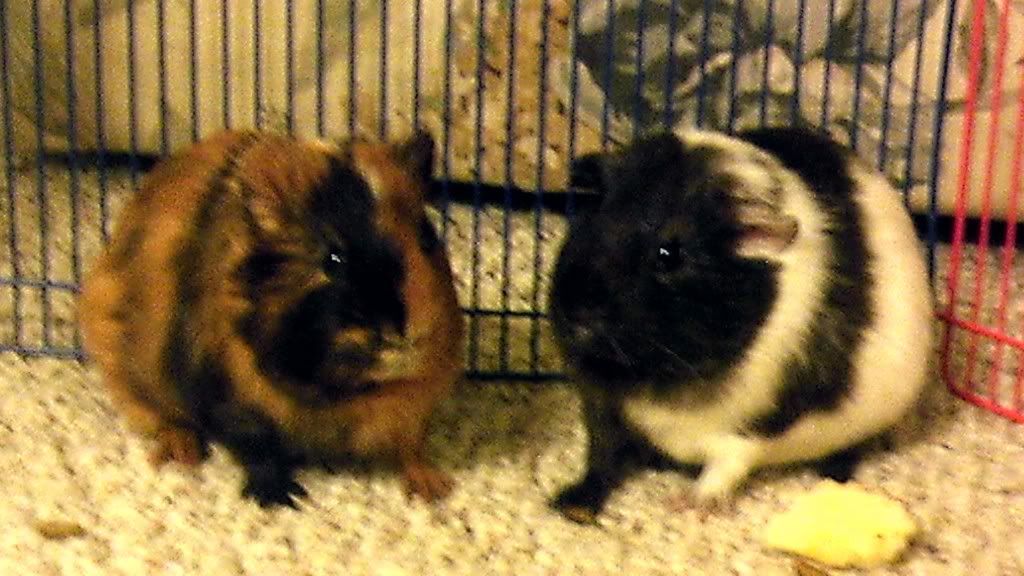 YOU GUYS!! You are all sooo lucky! I had always wanted a silly chubby guinea pig! My teacher has 2 but since they are 4 years old, they are sorta slow now and sleep a lot. They are still absolutely adorable, though!
---
"Until one has loved an animal, a part of one's soul remains unawakened." -Anatole France
Here, the brand is rubbermaid and it's 12 pieces of the "C&C" which gives you a 3 by 3 cage
20.00. so, 40.00 for a 6 by 6, CHEAPER than a store bought IMO/IME. A smaller, 2.5 by 5 cage here from the store costs 100 dollars!!
---
Breed for the breed, not for the money; the words any REAL breeder would understand.

You must know nothing in order to know all, for all is nothing and nothing is for all.
Similar Threads
Thread
Thread Starter
Forum
Replies
Last Post
Guinea Pigs =D

Sena Hansler

Finless Friends

31

03-19-2012

04:39 PM

My 4 Guinea pigs!

Betta Slave

The Lounge

8

06-17-2010

08:21 PM