Agreed thanks for the links!
My mom wants to get one for my sisters bedroom, and I'd like to research before she goes and buys the wrong crap xD
---
"Some people talk to animals. Not many listen though. That's the problem."
― A.A. Milne
__________________________________
Espeon female halfmoon / 10G

Jolteon male dumbo plakat / 10G

ok well you will need more than one they may be called hermit crabs but they are very social and need to at least have 2. :) thats one of the things i had no idea about them until i my fiance bought his first 2.
Wow that forum is so confusing o.o
---
"Some people talk to animals. Not many listen though. That's the problem."
― A.A. Milne
__________________________________
Espeon female halfmoon / 10G

Jolteon male dumbo plakat / 10G

Don't forget, two crabs does not a colony make.
---
taking a break from fish-keeping.
3 lovely male betta still keep me company.

I absolutely love hermit crabs! I own six in total. Good hermit crab forums- landhermitcrabs.com ; hermitcrabassociation.com ; Here are some pictures of mine.
This is Kaigan. He is an Ecudorian.
Umi and Minnow. This the only picuture of Minnow I have. She is in the white shell. They are both Caribbean.
Shio. Another Ecudorian.
Umi, the latest picture I have of him. The last two are both Caribbean.
Jimbei, he is one of my "smartest" crabs. He's quick to figure out how to do things and finds a way to climb on everything.
The sixth crab I have is new and he/she went down for a molt.
aw your crabs are so cute. here is a pic of 3 of mine all hanging out. we have 10 all together in a 55 gallon, all are Ecudorian.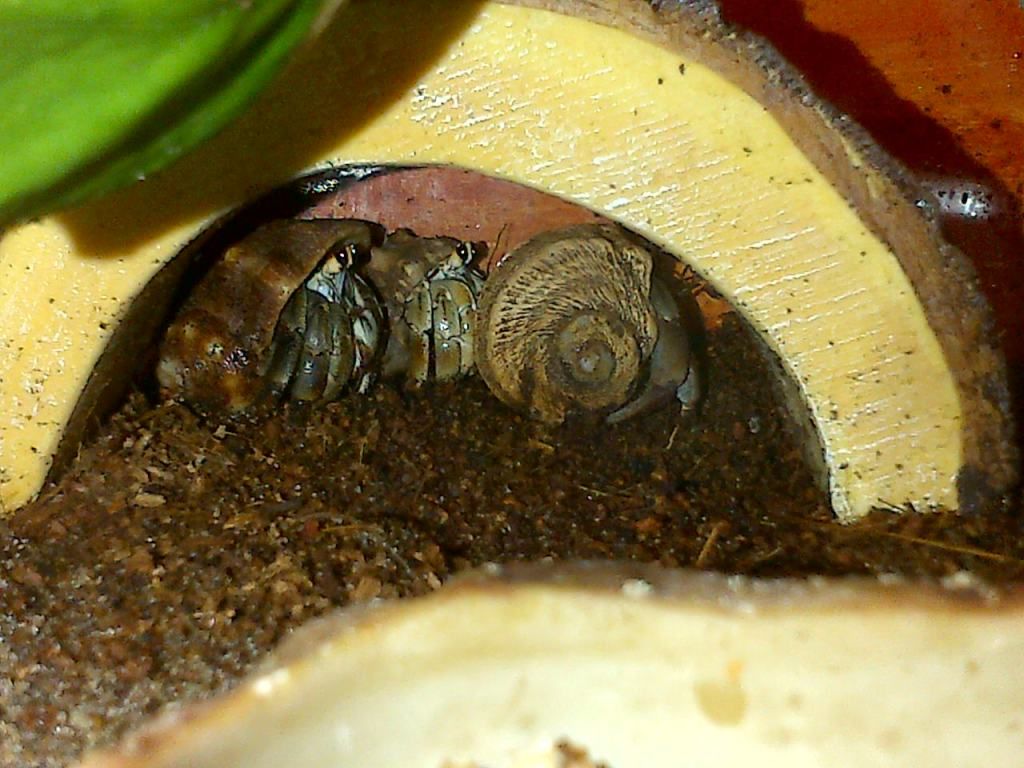 I nolonger own hermit crabs, but there was a time in my life when I did. Here was my first hermit crab, Hermes the compressus (Ecuadorian). He lived with me for 3 years and eventually succumbed to a infection of his exoskeleton. His passing was my reason for eventually getting out of crabbing.
---
~~~~~~~~~~~~~~~~
"The day the power of love overrules the love of power, the world will know peace."
―
Mahatma Gandhi
~~~~~~~~~~~~~~~~
Thanks you guys!
---
My female VT, Piccolo
My sister's male HM, Mr. Mia
Here they are:
Lol the male is way too small but whatever.