Quote:
Originally Posted by
MaisyDawgThirteen
View Post
Habitrails are good too, as long as you have a large enough set-up. And with a lot of play-time you don't need a huge amount of space.
Even with extra modules and areas added on, an Ovo isn't anywhere near big enough to be a good cage for a Syrian. For one thing, the tubes are way too small for a syrian to use. They practically squish themselves to death in those things. Another is the space for an appropriate sized wheel. There simply isn't any. A syrian MUST have a MINIMUM wheel size of 8 inches. Some syrians need bigger wheels at around 11 inches due to their size, which can't possibly begin to fit inside an ovo. There is only room enough to barely squeeze in a 6 and a half inch silent spinner in my Ovo setup, which is much to tiny for any syrian, regardless of its size.
Only a dwarf species of hamster can live in an Ovo and only with extra modules or sets added on. If your going to have a syrian, your better off with a bin cage, or a large tank with plenty of deep bedding in it to satisfy their burrowing instincts.
Also, it doesn't matter what amount of time your hamster is out of their cage, they need one that is an appropriate size. Like previously said, they need a cage with FLOOR SPACE that is approximately 360 square inches, both for dwarf species and syrians. Height isn't needed as hamsters are more comfortable on a single level cage and they are terrible climbers anyways. If you want to add a level, make sure it isn't to terribly high up or has something soft under it, like a hammock, to catch them when they inevitably fall off.
---
~~~~~~~~~~~~~~~~
"The day the power of love overrules the love of power, the world will know peace."
―
Mahatma Gandhi
~~~~~~~~~~~~~~~~
Making a play pen XD its like a secondary home really, using a huge plastic/carton box, with wood chips and I am currently trying to find every box and toilet roll to make little toys with :D
Member
Join Date: Sep 2012
Location: New Orleans
Posts: 350
I missy.robo rozee :/


Wish I can get another but HIGHLY doubt that will EVER happen -.-
I have a hamster, she's a Chinese Dwarf named Victini.
I have her in a 20G tall with 2 levels of fun! She is very shy and we never see her.. we hear her running on her wheel and hear her drinking... She builds a series of tunnels in her bedding, it's pretty awesome. She also doesn't use a hamster wheel.. she just sits in it and cleans her face, and when we hold her she'll try to burrow wherever she can..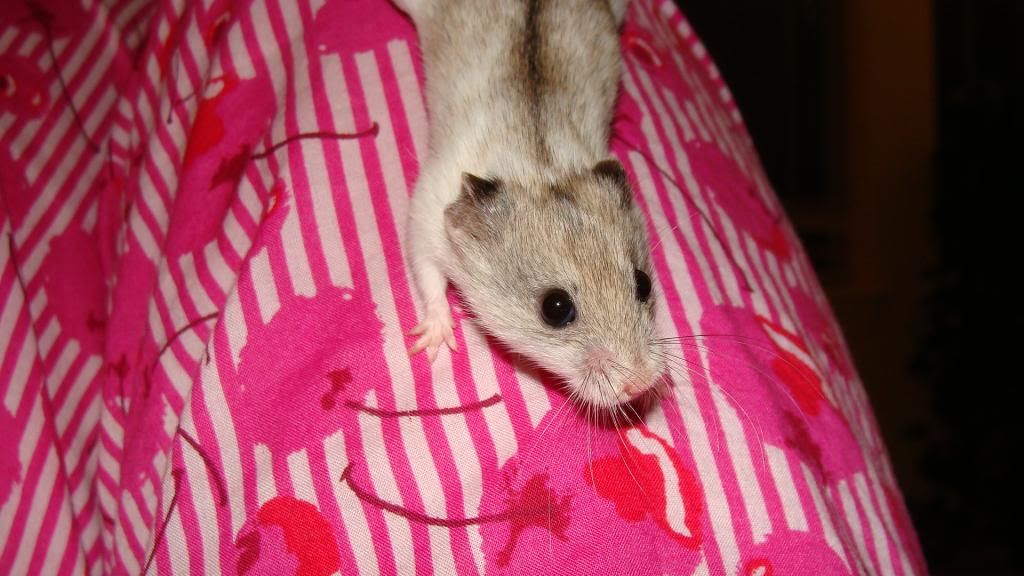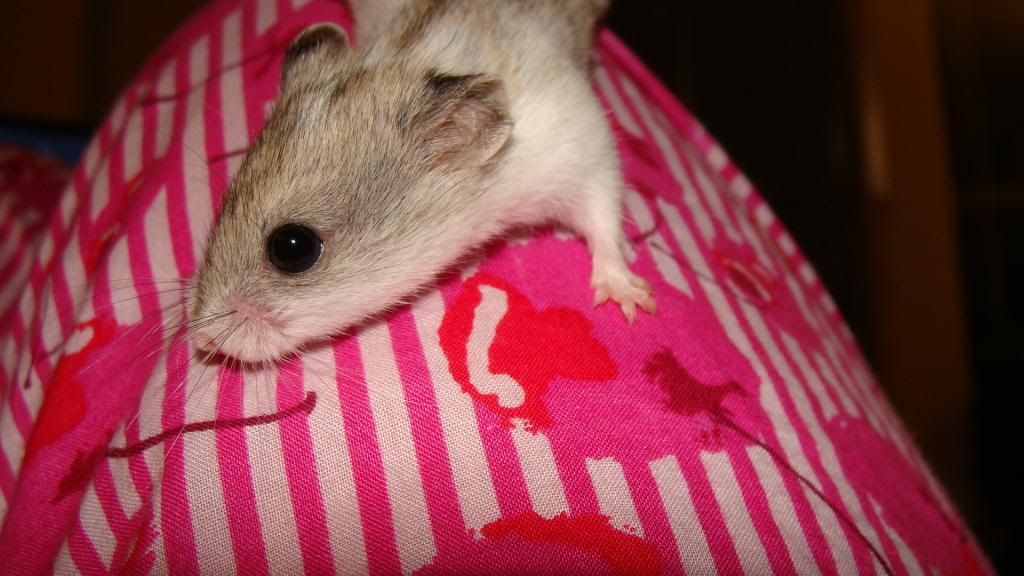 ---
40G planted community
3 5G planted betta tank
This is Max Rat, aka Mr. Rat. He's a sable banded syrian. He's my little squishy guy! He's litter box trained, and lives in the lap of luxury: his cage is hand made, I crocheted carpet for the 2nd floor, made the ladder, and he always has at least 1 hand sewn/crocheted hammock in there. I feed him a handmixed food: I just don't trust the prepackaged hamster foods.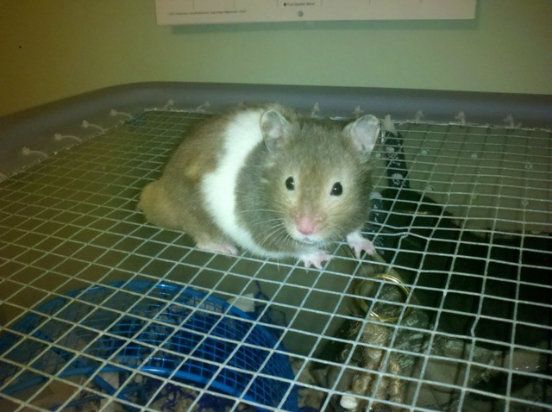 In a cute little cup thing I crocheted for him.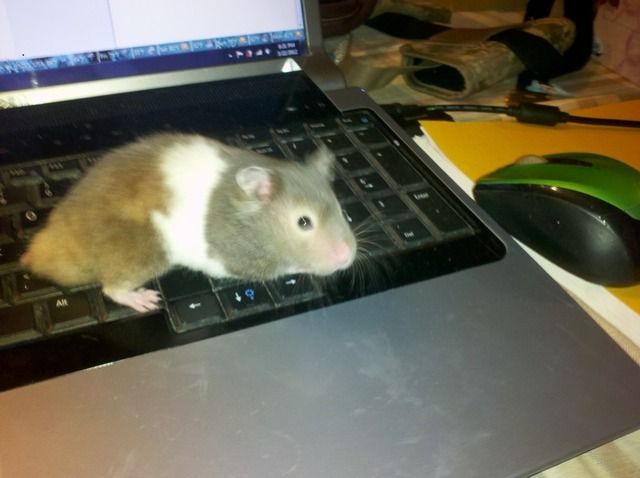 Updating his Facebook page!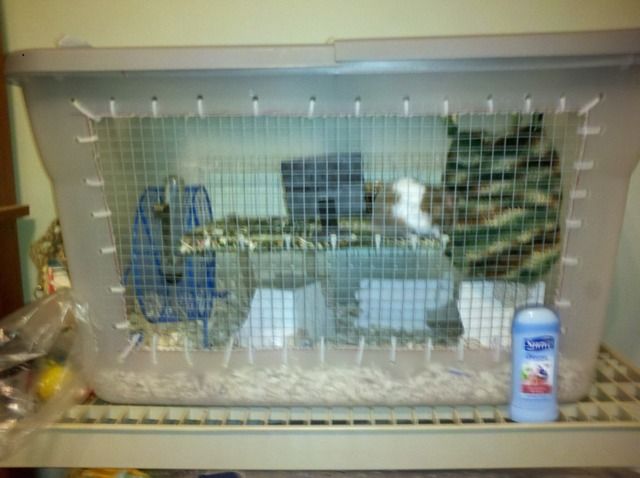 His home: a homemade bin cage. Its really a lot bigger in person.
---
Solstice - cellophane HM female

Similar Threads
Thread
Thread Starter
Forum
Replies
Last Post
Whats up with my hamster?

finnfinnfriend

Finless Friends

19

09-24-2012

10:40 AM

Ugh, hamster!

dbooknook

Finless Friends

12

06-09-2012

07:57 AM