I have a Southern Leopard frog. His incredibly creative name: Spot. He showed up in my snail breeding tubs on my deck on July 4th. He's currently in the 20gal, but he's soon getting demoted to the 10, so that the 20 can become a betta growout. :) He's actually quite cuddly for a leopard frog.
---
Solstice - cellophane HM female

LOL, yep! I usually don't advocate keeping wild caught critters, but he's doing very well. I didn't want to let him go in my yard because my cats would have gobbled him up! He eats very well, and is now semi-dormant because its so cold outside.
A previous incarnation of his tank
Spot
Random hamster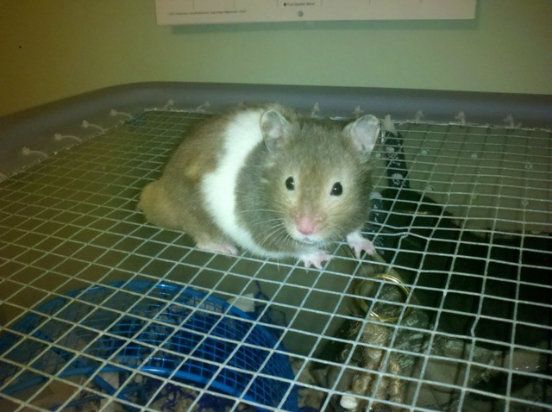 ---
Solstice - cellophane HM female

That setup looks AMAZING! I'm not very good at putting together anything outside of aquariums XD

(Cute hammy!)
---
IBC Member
OMG cute leopard frog!
---
taking a break from fish-keeping.
3 lovely male betta still keep me company.

Similar Threads
Thread
Thread Starter
Forum
Replies
Last Post
Flowerhorn keepers?

GreenTea

Other Fish

1

01-15-2012

07:01 PM

Betta keepers age

BlueEyedBettaBoy

The Lounge

64

07-06-2011

03:34 PM