Oh now you've done it...
Daisy, my mutt (believed to be a German Sheppard, Hound, Jack Russel Terrier and Whippet):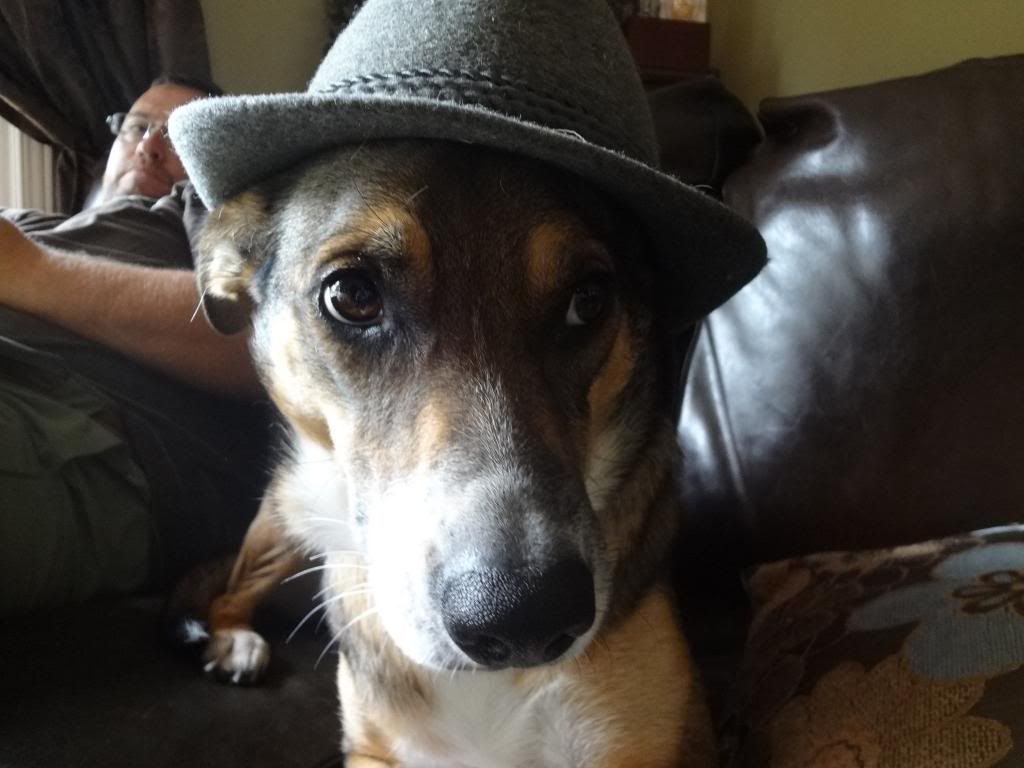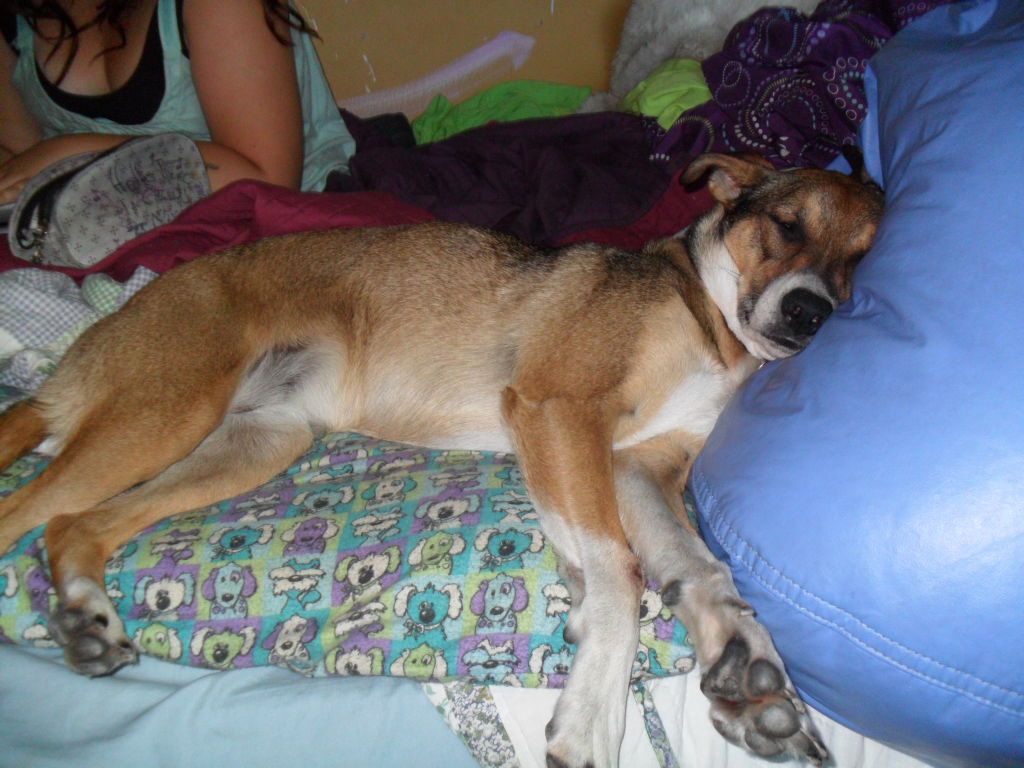 And Holly, my purebred British Golden Retriever:
---
55 Gallon: Crowley: Melanoid Axolotl; Mischa: Melanoid Axolotl; Achlys: Albino Axolotl; Eddard Stark: Leucistic Axolotl
Furry Friends: Daisy and Holly: Dogs; Norman and August: Cats; Gilbert and Mordecai: Guinea Pigs
Nike (getting stood up for a photo for her breeder's site)
Eos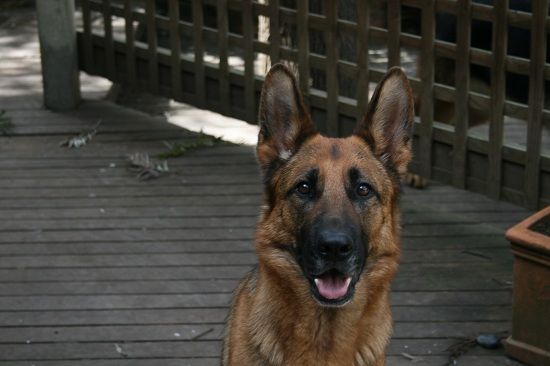 Ares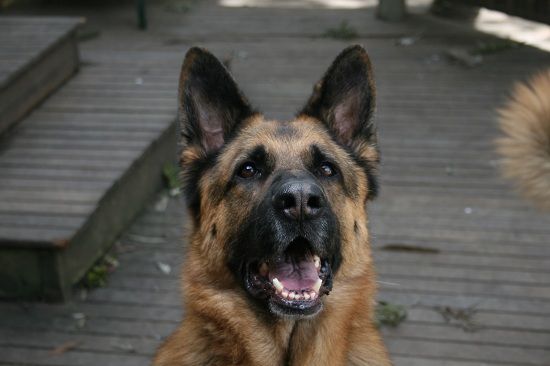 ---
Our 4 dogs! 2 are mine, Jazz & Cricket, 1 is my sisters and 1 is my Moms
Jazz, Cricket, Cleo and Louie
---
R.I.P Dragonfly
*subscribed* I no longer have a dog but they are truly better than people in my eyes. I love each and every one of your guys' friends!
---
"Education is the most powerful weapon which you can use to change the world." -N. Mandela
To my journal!
http://www.tropicalfishkeeping.com/j...ourami-592858/
Beutiful Dogs Everyone!
---
The Clan:
Marilyn (CT) Angel (DeT) Opal (CT)
This is my 4 year old mini pom kuro he was supposed to be way bigger his mom and dad are on the big end for poms. he is high king of all in his book lol. The pic with the other dog is one of my moms old pitbull took his bed made him sleep in the little one
and them him deciding Iv had enof computer time. playing with my moms and brothers pitbulls in the snow on a vist. sadly no one has them anymore they lost the house and people are prejudice against pitbulls.
---
fish:1 6yr goldfish, 2 1+yr goldfish, 1 molly, 7 guppys, 1 danio, 1 betta(baby), 4 apple snails, red ramshorn snails, 15-20 red cherry shrimp
other: 1 Pomeranian(4yr), 1 cat, 4 parakeets (6mo-3yr), 2 mice
Raisin
---
Rest in peace little Pizza. You were a true miracle who is dearly missed and will be forever loved by all who knew you. 2 years 10 months of love, life, and weirdness with the fish who just kept on living!
Heres my border collie Louie
"Herding" ducks
Jumping dramatically
---
Member
Join Date: Feb 2013
Posts: 63
She looks so comfy cuddling with her people!
---
I love Betta Fish! Especially my Betta, Sunshine, and his friend, Ruby!l[/QUOTE][/COLOR][/FONT]