Baby Bunny!!!
---
So I'm in Kentucky right now visiting a friend (go back to NY tomorrow) and she breeds and shows dutch rabbits and holland lops. She's gotten me totally into bunnies and I have decided to give owning one a try! One of my favorite of her bunnies (a broken chocolate torte holland lop named Legacy) had 2 kits (her first litter) this past friday. So my friend is driving up to NY in June to visit and she will be bringing me one of the babies (who will be full grown and ready for the journey by then). This will give me plenty of time to get a cage and supplied and do my research so I'll be all ready when my baby arrives.
The one I'm getting my friend thinks is a boy, but its too soon too tell for sure! If he is a boy his name will be Parker, if he ends up being a she her name will be Avacyn. The baby is a broken torte just like his mommy, I am sooo excited!
When I move to KY next year I'm going to try giving breeding and showing a shot, with my friends help! I think I want to concentrate on black otter mini rexes and/or Sable point, and smoked pearl holland lops.
Any way a couple pics of the baby from today at 5 days old!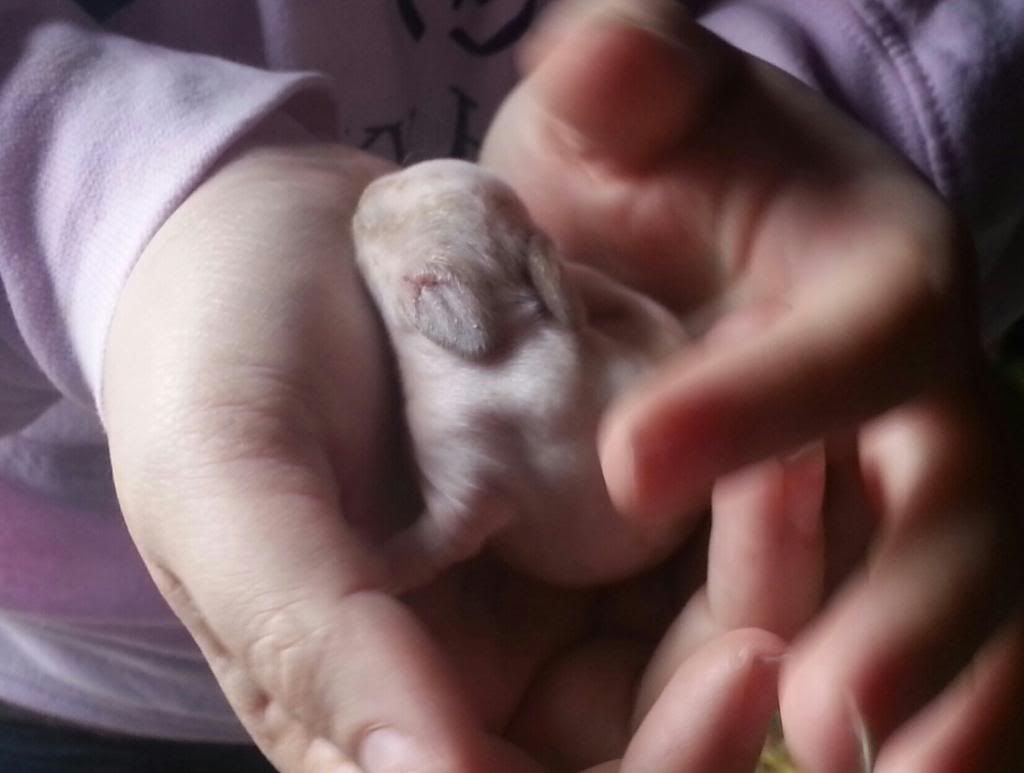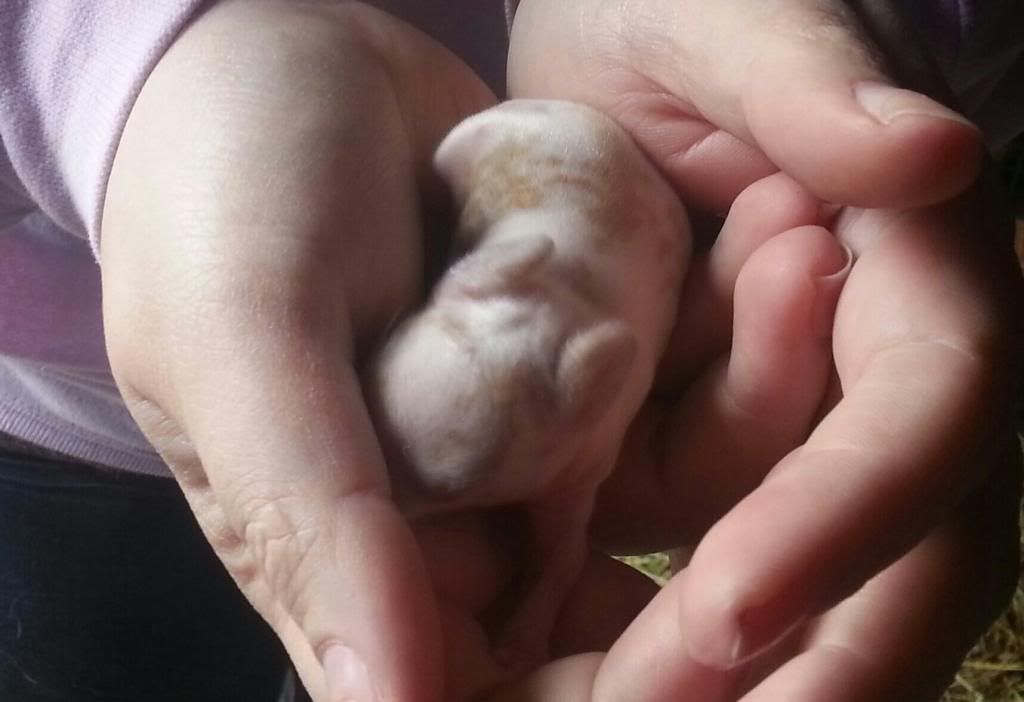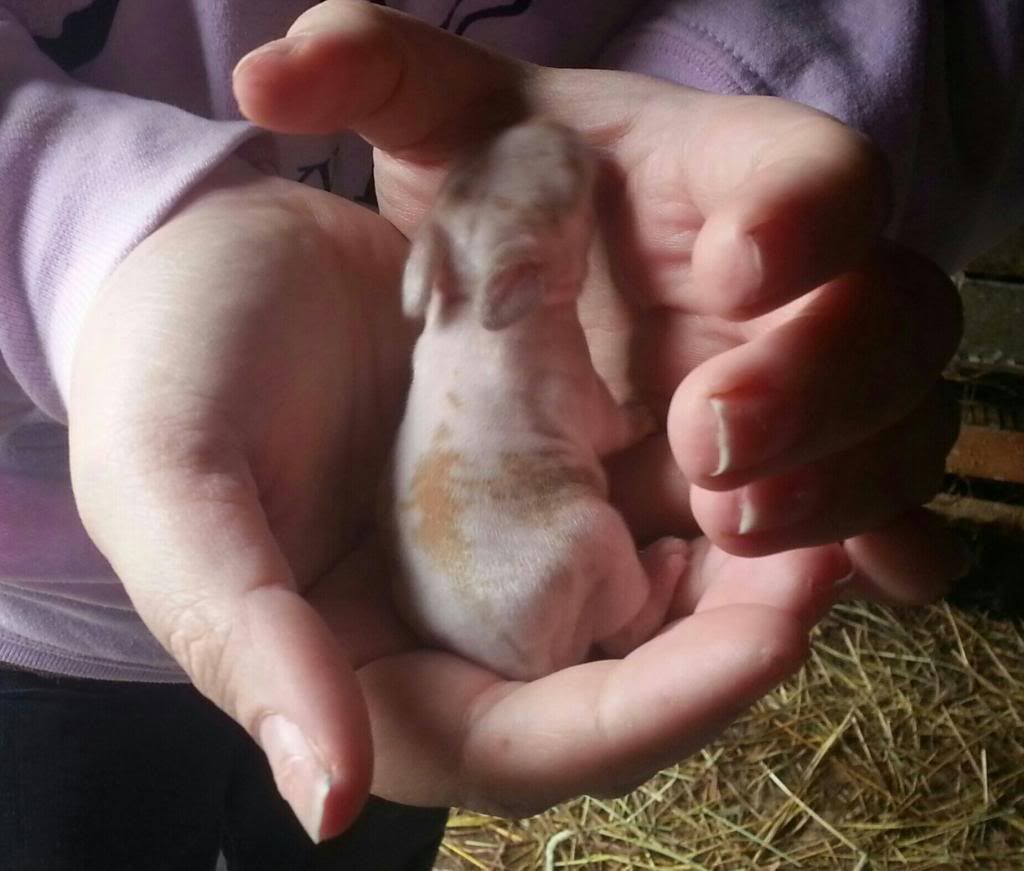 ---
One hand reaches out and pulls a lost soul from harm. While a thousand more go unspoken for, they say what good have you done? By saving just this one... It's like whispering a prayer in the fury of a storm. And I hear them saying... You'll never change things...
MoonShadow Betta Fish Rescue
Saving the world one innocent life at a time

That is adorable
---
Baby Buddha(M VT) ~ Oddball (M-DeTxHM)~ Little Chai ~ Lucky(F oto)
I seem to have a problem with collecting things with scales and fins. Oops
It's so little! I love its little ears. So cute.
---
~ P o s e i d o n ~
Banned
Join Date: Aug 2012
Location: Hogwarts
Posts: 2,082
Oh my god! Soo adorable! Ahhh I am screaming that thing is soo cute!
I can't wait to see him/her all grown up!!!

We used to have a Holland, they're one of my absolute favorites!
---
IBC Member
Awwwwwwwwwwwwwwwwwwwwwww! There are just no words on how cute that is!!!
Awwwwwwwwww!!! I want!
---
Flame - Red and Blue Veiltail Male
Oswald - Blue Halfmoon Male
Why can't baby animals stay babies forever?
Cuz they have to get big so you can really snuggle them!!!
---
IBC Member
This is my Bun Bun's Daddy, his name is Gabe, he's not as grumpy as he looks in the photo, he's actually incredibly sweet and cuddly! He's just older, around 7!
And this is Bun Bun's Momma, her name is Legacy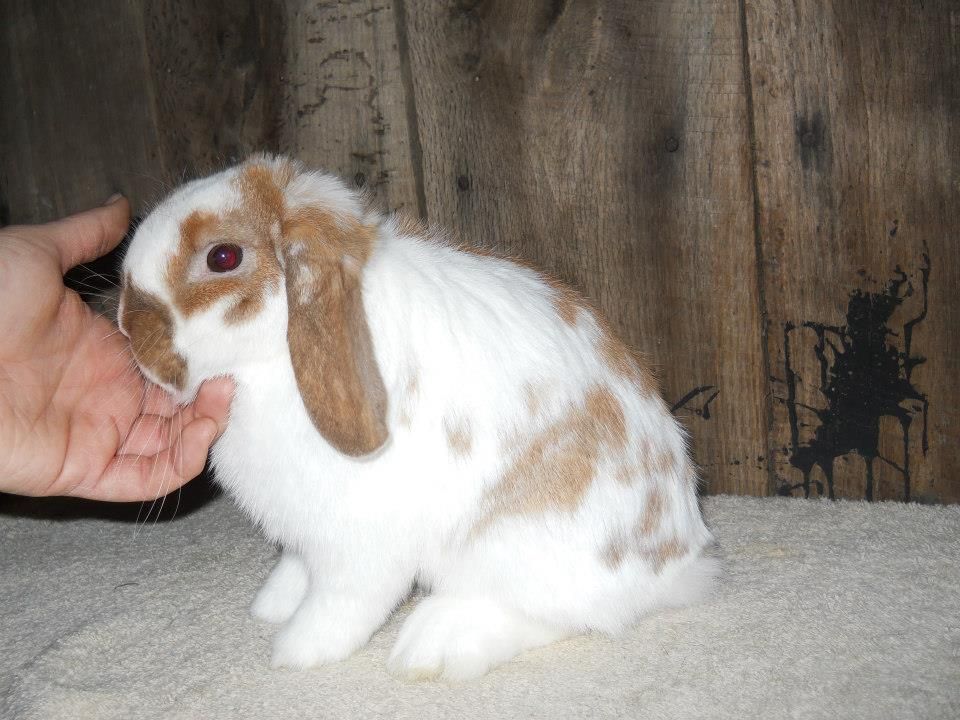 ---
One hand reaches out and pulls a lost soul from harm. While a thousand more go unspoken for, they say what good have you done? By saving just this one... It's like whispering a prayer in the fury of a storm. And I hear them saying... You'll never change things...
MoonShadow Betta Fish Rescue
Saving the world one innocent life at a time