New Member
Join Date: Apr 2013
Location: Brisbane Australia
Posts: 18
What, no pictures of Norman ? :(
Congrats on the new kitty!! Little mutts are the best ;) I have a tortie we found when she was 6 months old...no doubt the craziest cat I've ever had lol. I hope you enjoy your new kitty while he's still small!! Haha :D
---
Skye{VT}|Sparky{King}|Sassy{CT}|Quinn{DbT}|Iris{CT}|Baby{DbT}
Haha, I've been thinking the same thing with the no pictures- I'll give you guys some more Friday, I've only had enough time to walk in and out before going to babysitting IF the owner is home :) She happens to not be tonight :P I'll try for tomorrow, but Friday at the latest!

Yes, I love the mutts! My August is also one and so is my dog, Daisy :)
---
55 Gallon: Crowley: Melanoid Axolotl; Mischa: Melanoid Axolotl; Achlys: Albino Axolotl; Eddard Stark: Leucistic Axolotl
Furry Friends: Daisy and Holly: Dogs; Norman and August: Cats; Gilbert and Mordecai: Guinea Pigs
Member
Join Date: Mar 2013
Location: Florida
Posts: 695
Mutts are great, I have 3 mutt dogs, 3 mutt cats, and I'm pretty sire 9 mutt bettas but at least 1 for sure.
Here are some pics!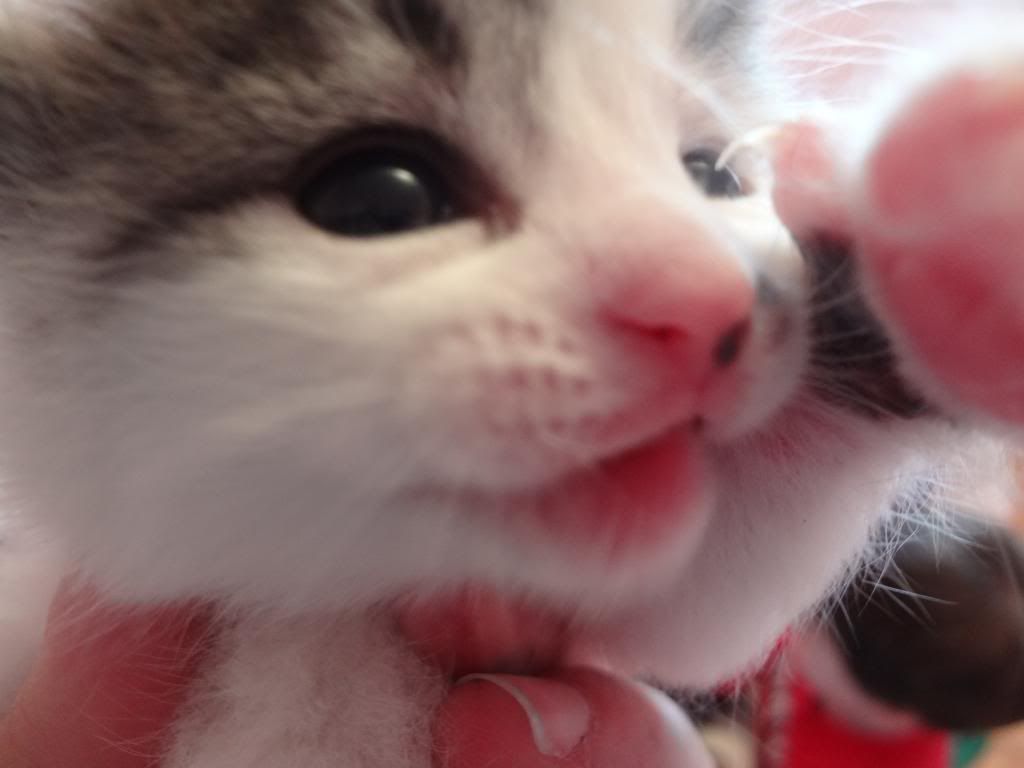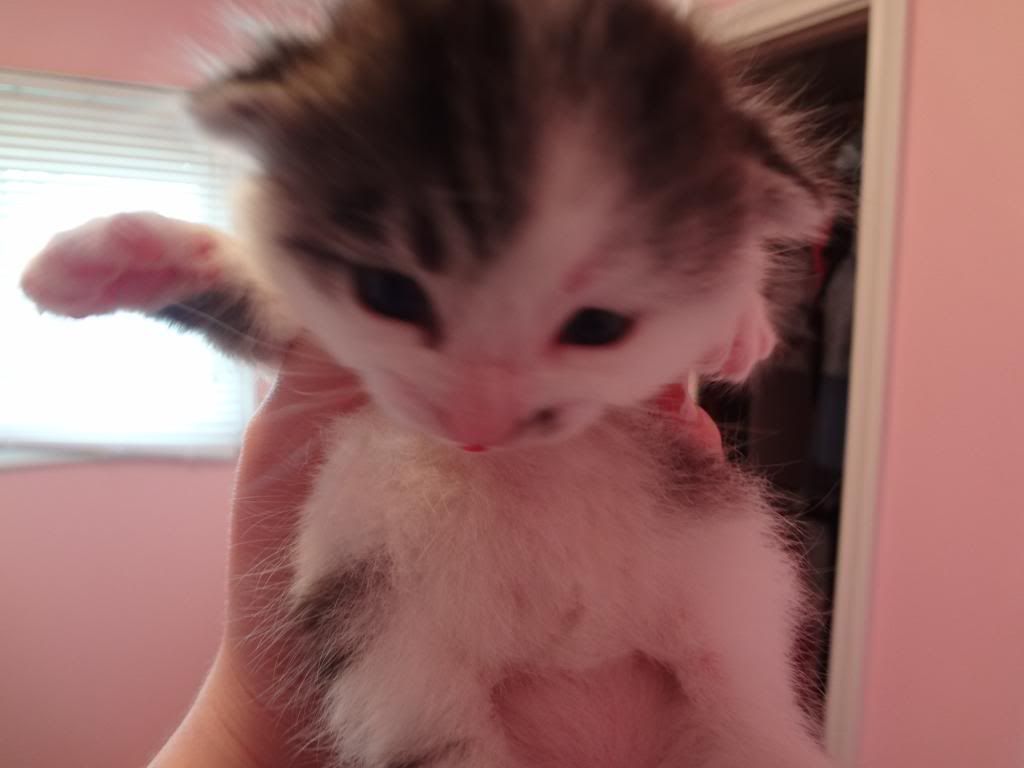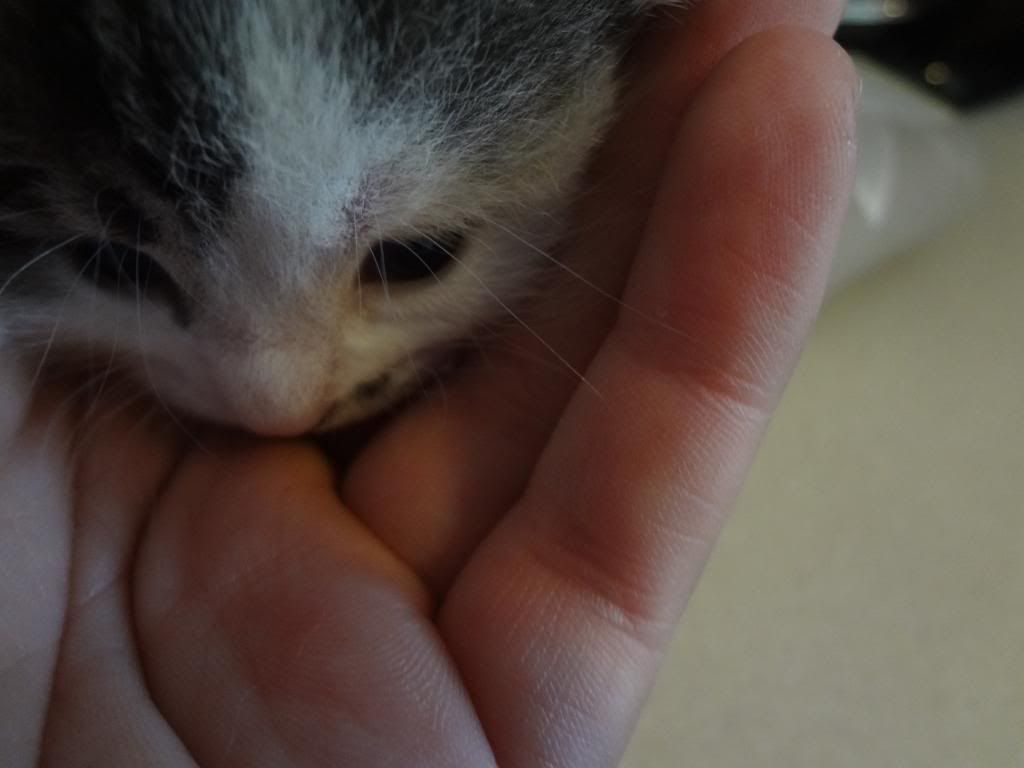 He is so feisty!
---
55 Gallon: Crowley: Melanoid Axolotl; Mischa: Melanoid Axolotl; Achlys: Albino Axolotl; Eddard Stark: Leucistic Axolotl
Furry Friends: Daisy and Holly: Dogs; Norman and August: Cats; Gilbert and Mordecai: Guinea Pigs
Member
Join Date: Mar 2013
Location: Florida
Posts: 695
Actually, he seems HUGE now! When he was born he was about the size of my camera case! He only lets me hold him if he's pressed to my chest and I stroke his head XD Not ideal picture shots!
---
55 Gallon: Crowley: Melanoid Axolotl; Mischa: Melanoid Axolotl; Achlys: Albino Axolotl; Eddard Stark: Leucistic Axolotl
Furry Friends: Daisy and Holly: Dogs; Norman and August: Cats; Gilbert and Mordecai: Guinea Pigs
So yesterday all of the kittens decided that fighting was the coolest thing ever and I got some pretty adorable shots... Norman was walking too, but soon decided that was too mainstream and just used his front paws, looking like a seal! Gah! Too cute! I'll try and get more today! Oh, and I get him at seven weeks on the long weekend in May. Yes, it's early, but the owner has four kids. And they're already stepping on the kittens! She's also going away the whole weekend and wants to take her cats, but can't take all those kittens, so she's giving them out the day before she leaves :)
YES! I just found out this video actually uploaded! :D
http://s1194.photobucket.com/user/hk...264e9.mp4.html
Pictures: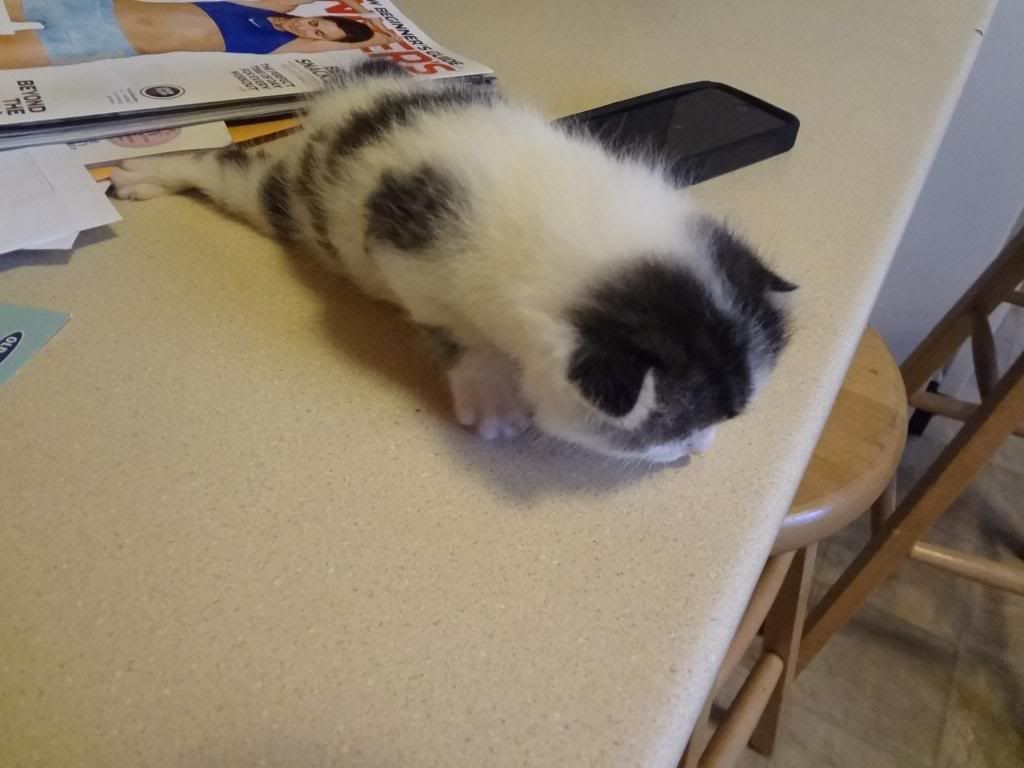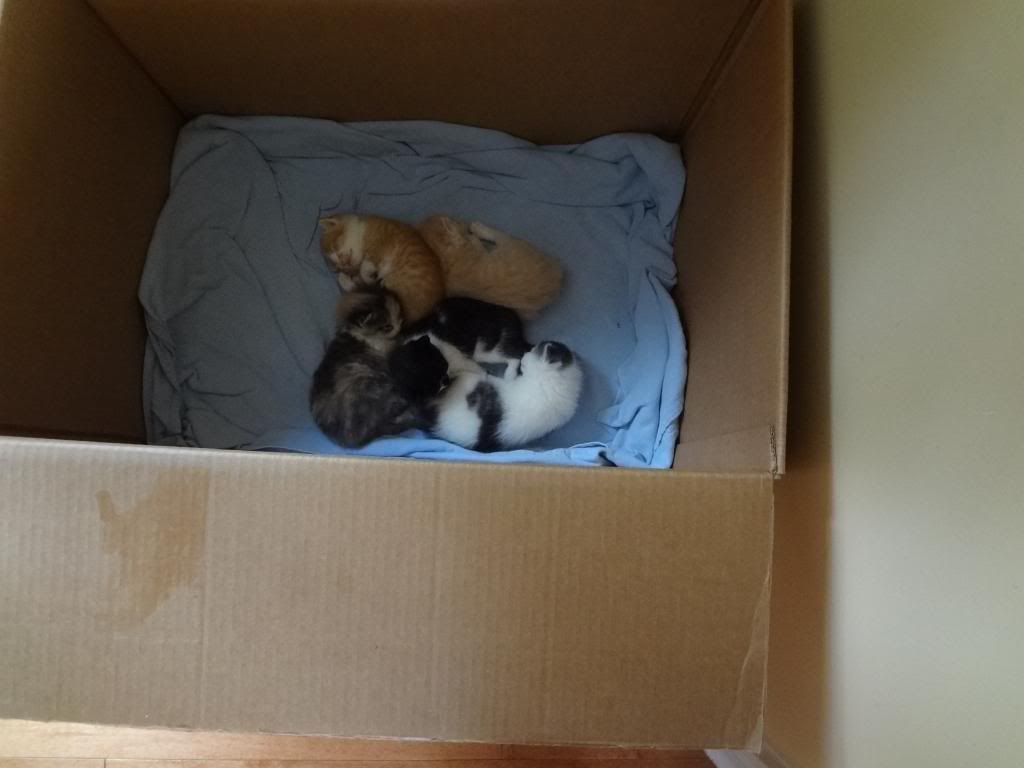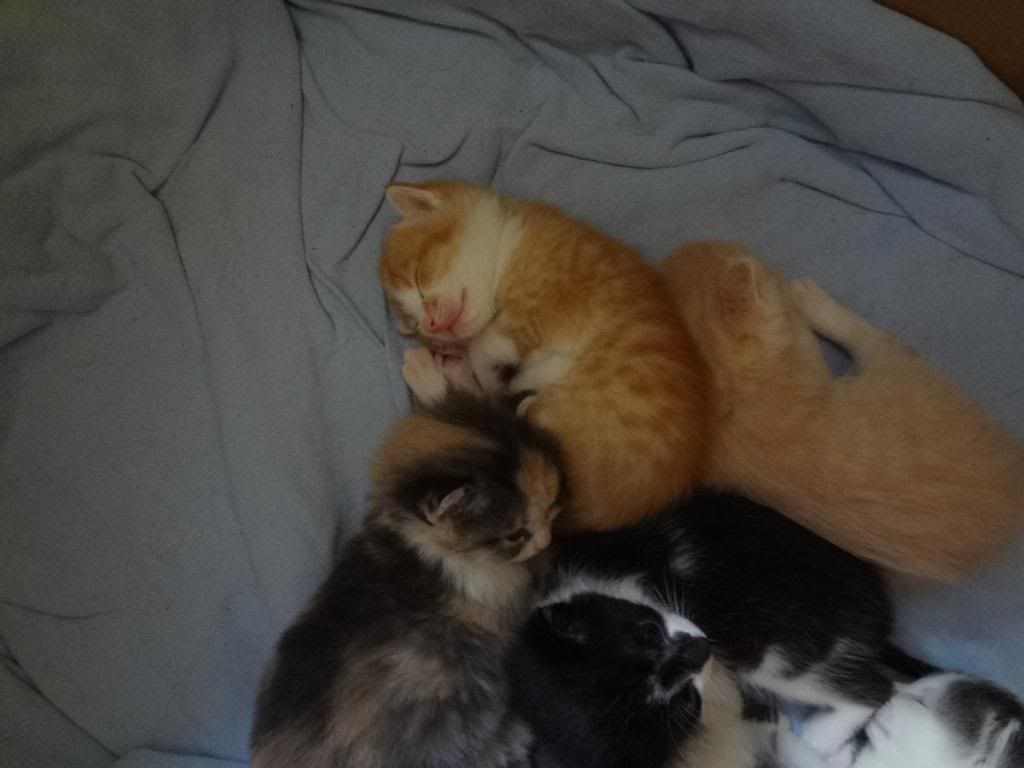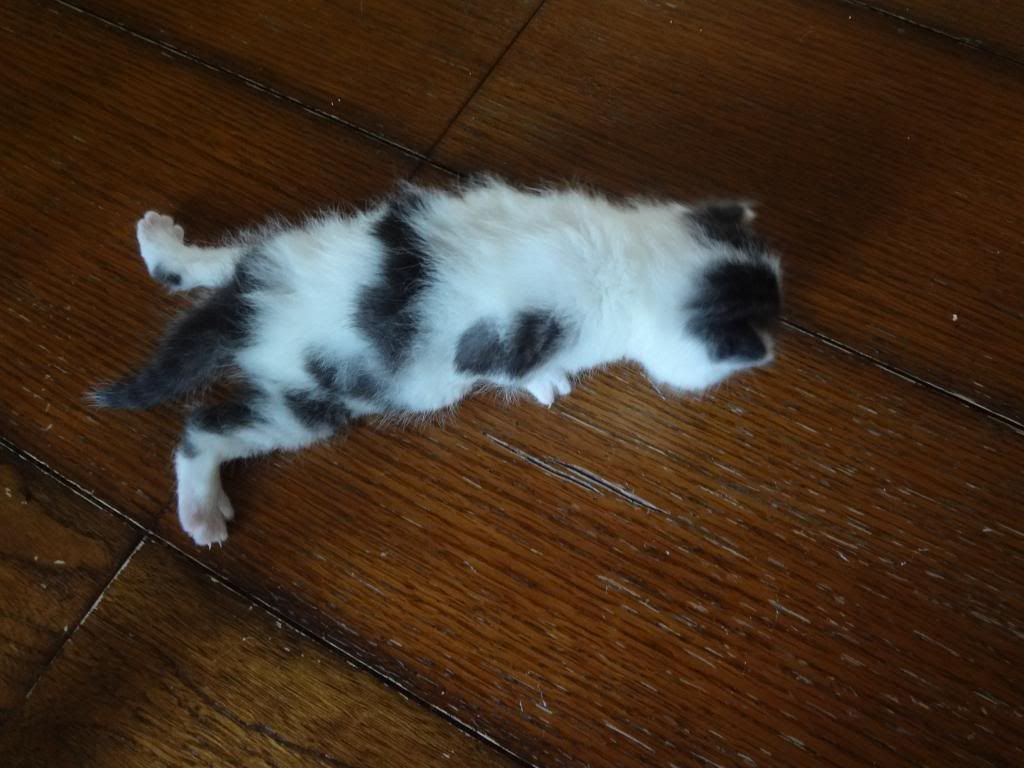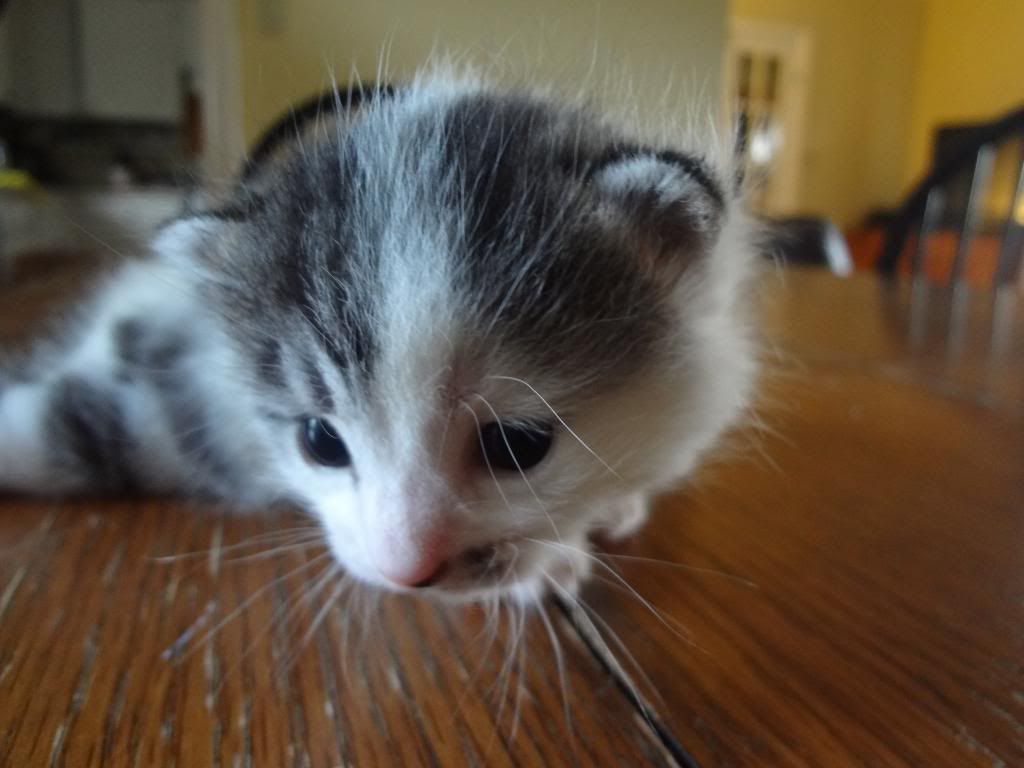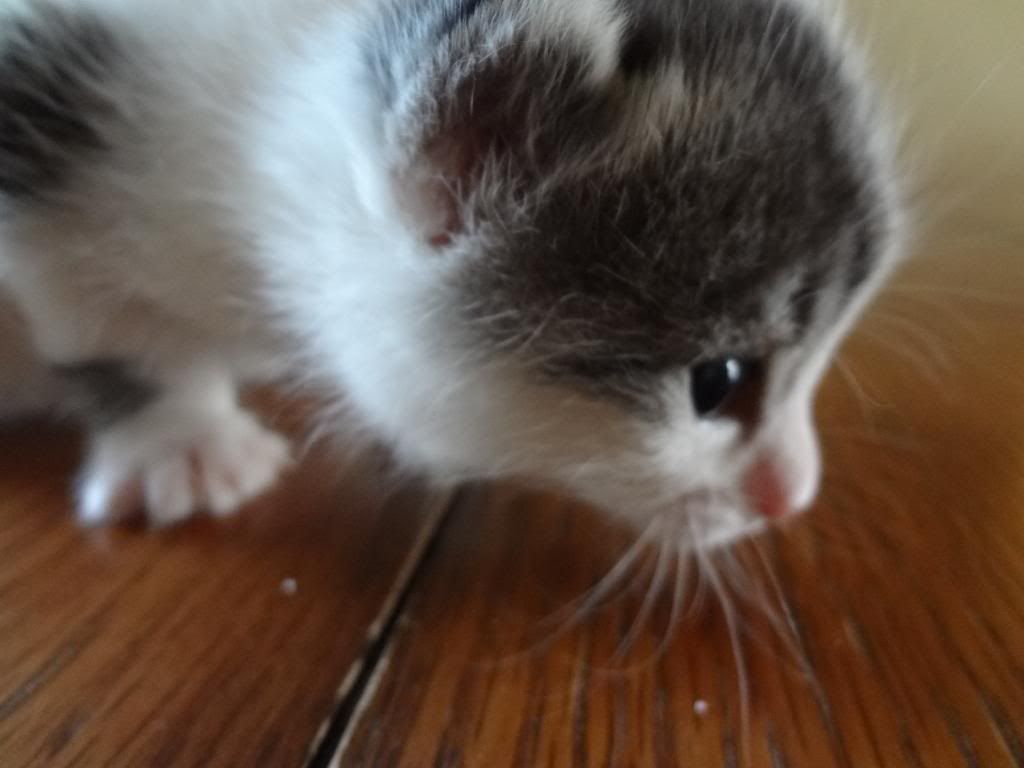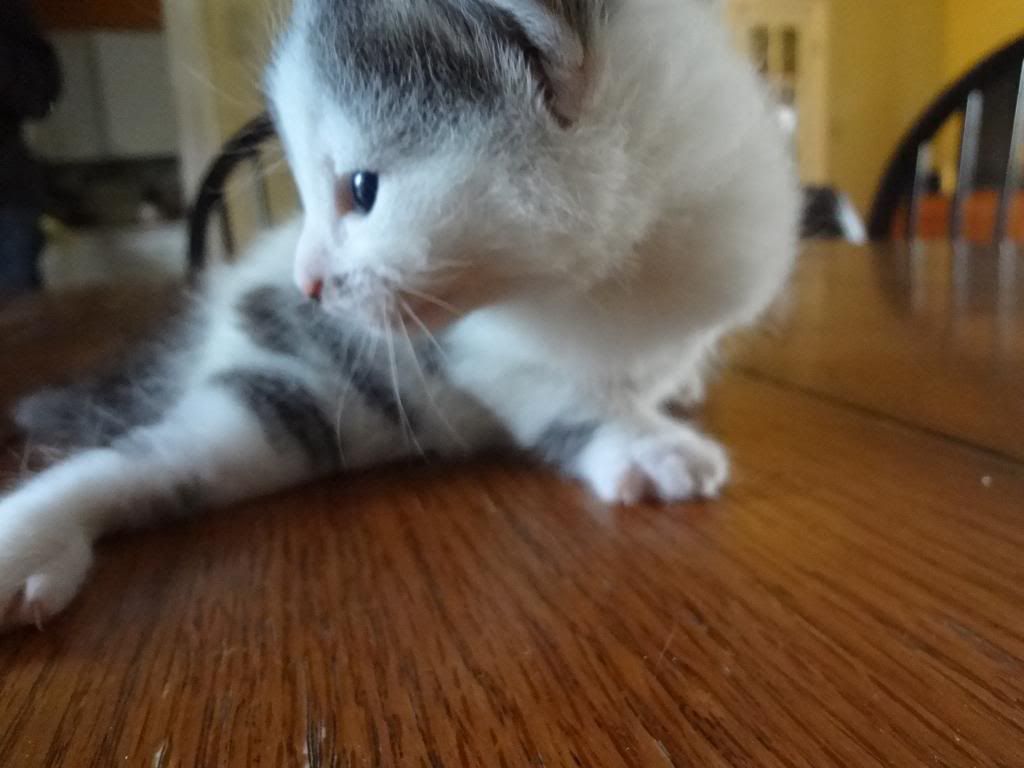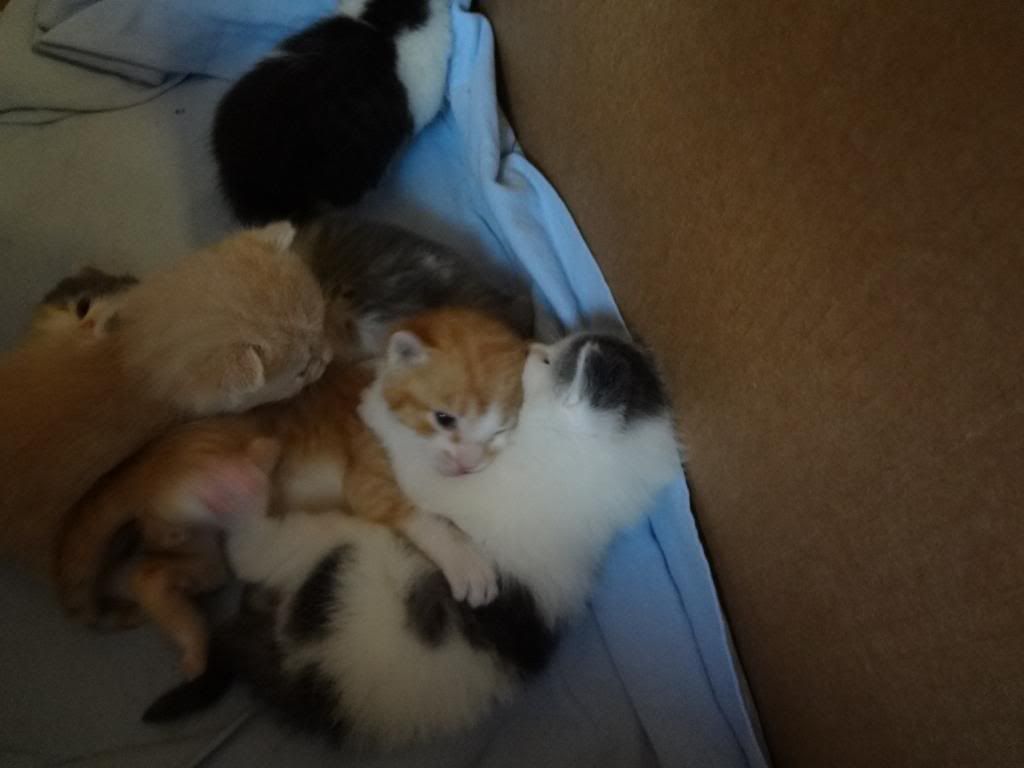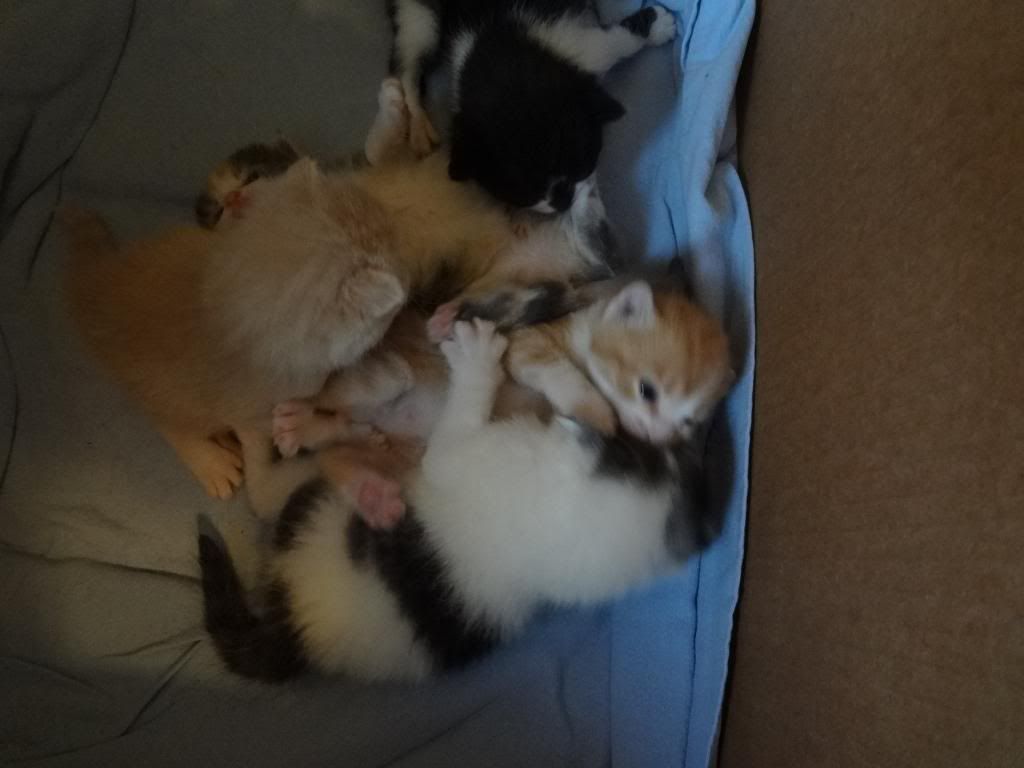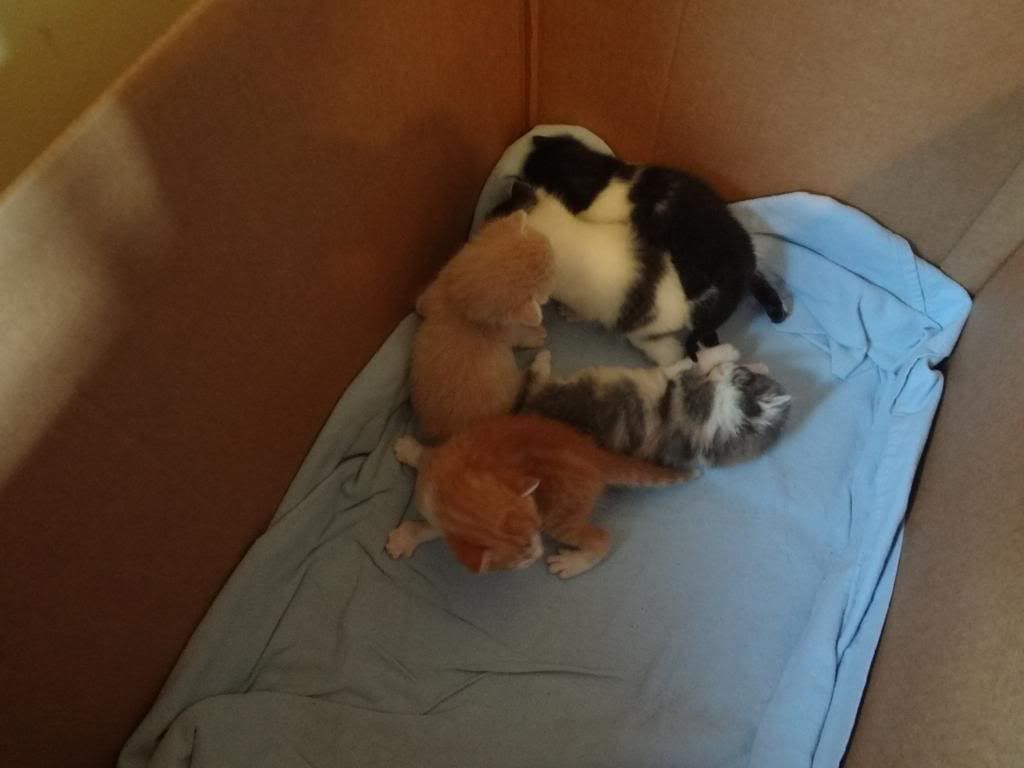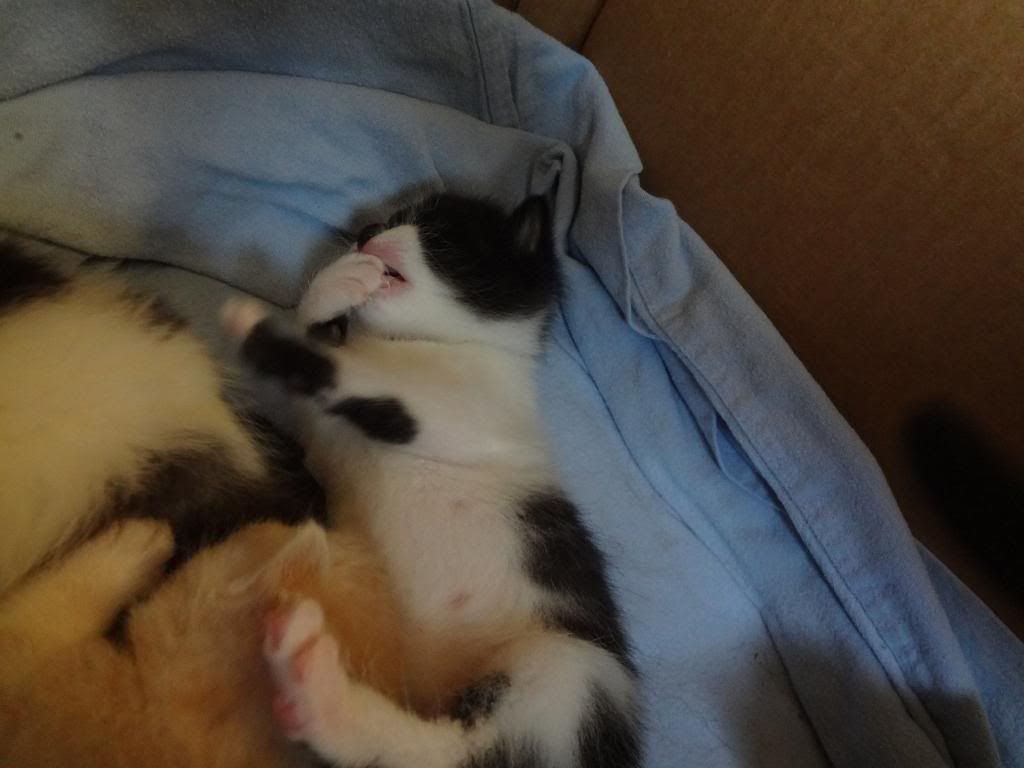 ---
55 Gallon: Crowley: Melanoid Axolotl; Mischa: Melanoid Axolotl; Achlys: Albino Axolotl; Eddard Stark: Leucistic Axolotl
Furry Friends: Daisy and Holly: Dogs; Norman and August: Cats; Gilbert and Mordecai: Guinea Pigs
Member
Join Date: Mar 2013
Location: Florida
Posts: 695
He's so cute! So is that little calico girl (I assume)
These are from yesterday, I might be able to update today as well :)
Here is a video of Norman walking:
http://s1194.photobucket.com/user/hk...f3d81.mp4.html
And some more pics: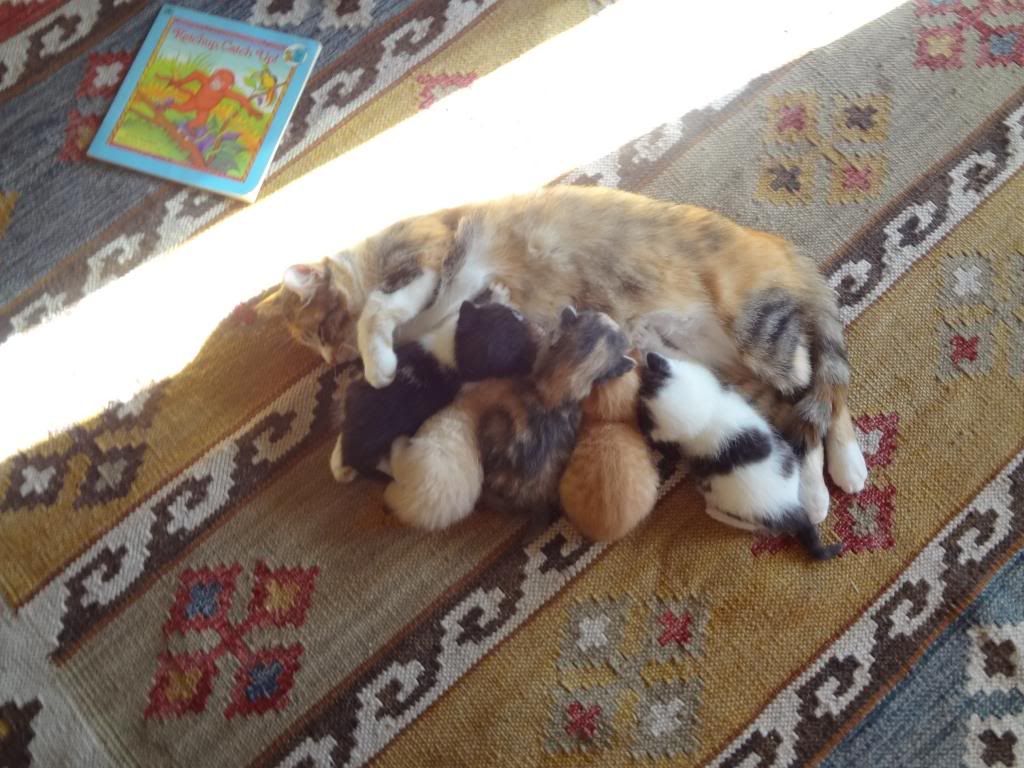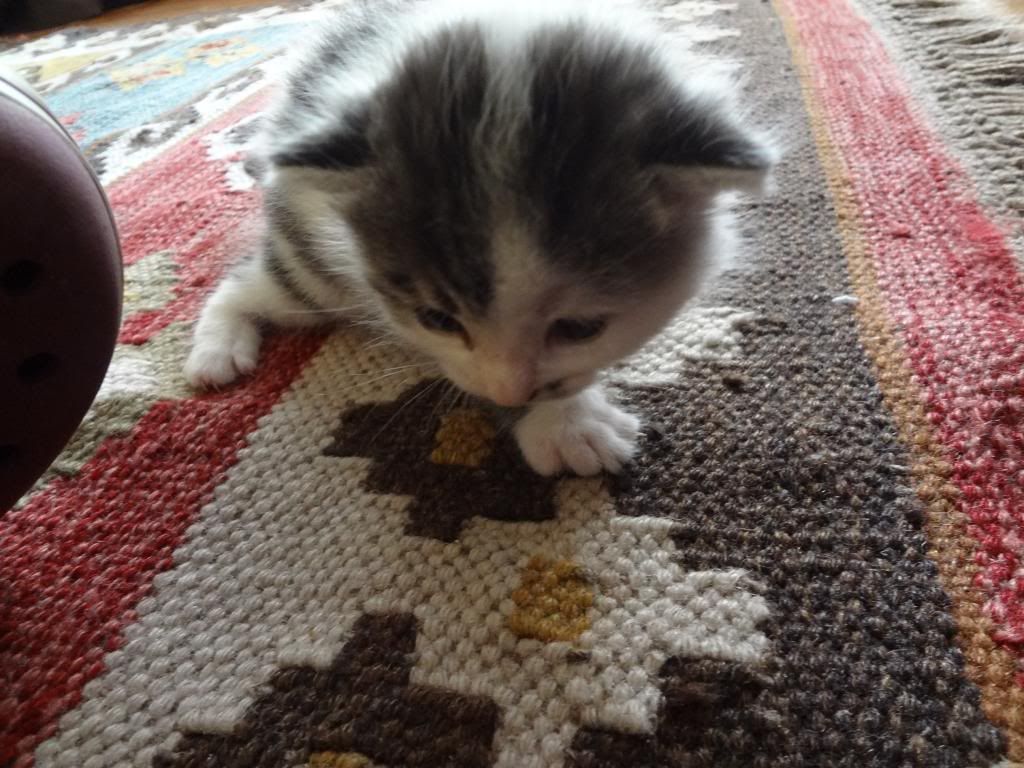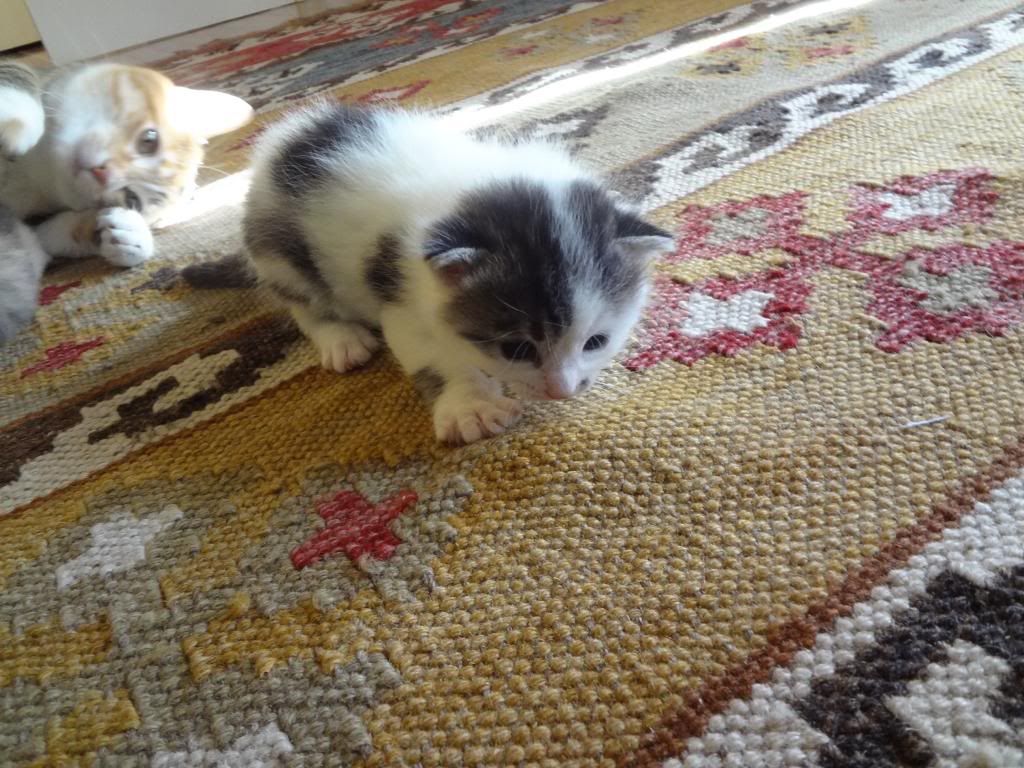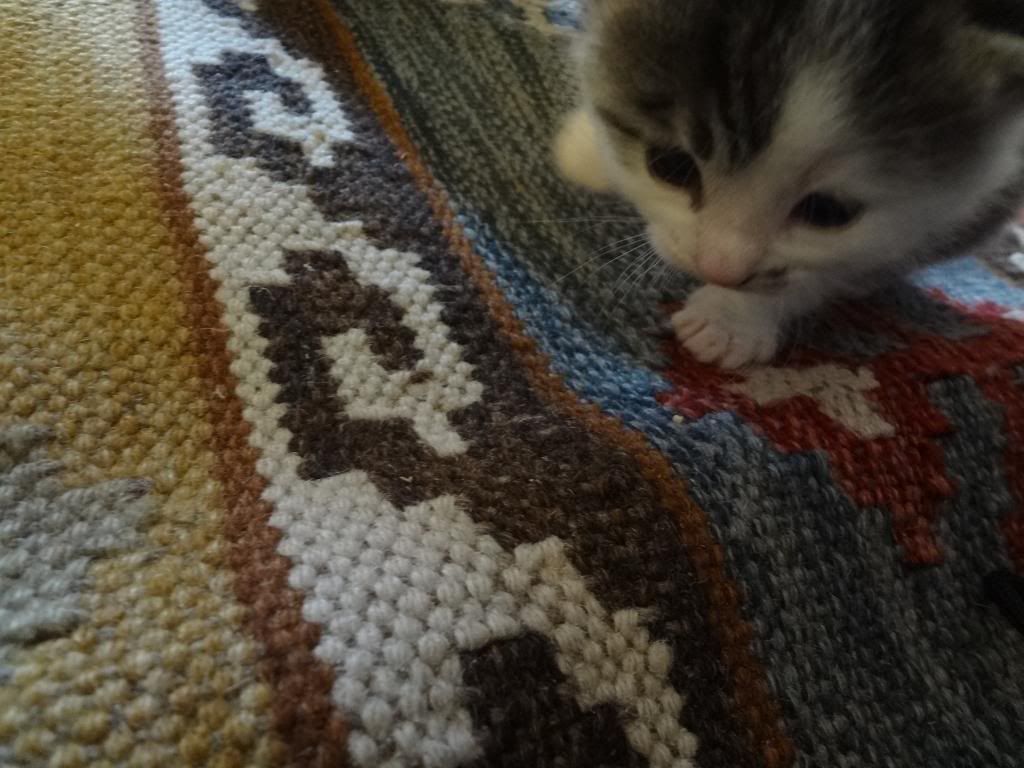 ---
55 Gallon: Crowley: Melanoid Axolotl; Mischa: Melanoid Axolotl; Achlys: Albino Axolotl; Eddard Stark: Leucistic Axolotl
Furry Friends: Daisy and Holly: Dogs; Norman and August: Cats; Gilbert and Mordecai: Guinea Pigs