Horse person here! Been riding for the better part of my 27 years lol. I currently have a 9 year old percheron/thoroughbred cross mare named amber. I've had her for 5 years. We do trails, equitation US and over fences, some dressage and hopefully some low level eventing in the future.
---
One hand reaches out and pulls a lost soul from harm. While a thousand more go unspoken for, they say what good have you done? By saving just this one... It's like whispering a prayer in the fury of a storm. And I hear them saying... You'll never change things...
MoonShadow Betta Fish Rescue
Saving the world one innocent life at a time

I grew up on an Arabian/Miniature horse farm. I started riding at 2, falling off at 2, and learning how to tuck/roll (or as I like to call it bounce on the ground) at 2. So, I've been doing all that for about 25 years now. My mom started riding around 5 and gave riding lessons prior to my birth. She had a lot of competitive riders who went to youth nationals, I'm... not that good. So, while I love riding it was kind of a chore and I haven't ridden in a few years. My mom also is known as a really great rider and I don't like to be compared to her. She refuses to drive horses though, so that is my domain. Especially in the Miniatures.
---
The mom of: Too many to list now.
Member
Join Date: Apr 2013
Posts: 251
I did! I started riding at age eight or so and although I never owned a horse of my own rode at least once a week and went to horse camp in the summers for years until I was about 15 and chronic health problems got in the way:( In the several years since then I've only ridden a few times with my cousins who got me into horses in the first place, but they live in another country so that's not very often unfortunately. But I hope to get back to it more regularly one day, I loved it so much and found it to be therapeutic both physically and mentally. The good thing I've found about riding a horse after a long time not riding is its sort of like riding a bike, you might be a bit nervous or unsteady and may have even forgotten how to do all the neat tricks you used to do, but the very basic skill of just riding seems to still be there.
Banned
Join Date: Jul 2013
Location: Sarasota Fl
Posts: 1,164
My grandfather and great grandfather were cow people in Florida when it was free range so I greww up around working horse.
I do! I use to ride them a lot more when I was younger since I'm pretty busy now. But I really love horses, such amazing animals.
---
Flame - Red and Blue Veiltail Male
Oswald - Blue Halfmoon Male
I used to when I had a pony when I was younger. But if I still had a horse I deffinitly would :)
I would have loved to have grown up around horses
---
"You can either be judged because you created something or ignored because you left your greatness inside of you." -James Clear
I rode from when I was 9 years old until I was about 16 years old. I rode english (4-5 years), western (2-3 years) and bareback (a few months). I love show jumping and barrel racing. I've always wanted to try endurance racing. I also want to try archery on horse back, because I love archery XD I've been in a grooming competition (6th place), dressage competition (4th place), and barrel racing competition (2nd place).
I rode throughout middle school and high school. Unfortunately I do not have access to horses at the time but I will be moving home in a few weeks and will be starting again. Possibly going to lease a horse but that requires money soooo... :p
I have been riding for 10 years and I started competing 5 years ago. I move from horses to ponies and I compete jumpers and hunters. The pony I was riding this summer just left my barn :( but I am hoping to go see him at his new barn! This is me and him. His name is Dudley and show name Twisted. 21 year old Arab/Welsh.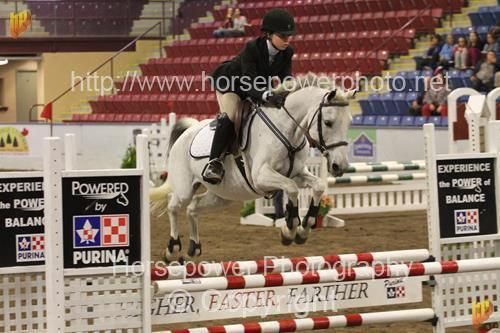 I miss riding! I started when I was five, and ended a few years ago when I had a really bad accident, nearly broke my hip. I've been dying to get back on, but no one around does trails or Western, just English, which I really dislike. Hopefully in the spring we'll find someone- it's impossible around these parts in the winter.
---
55 Gallon: Crowley: Melanoid Axolotl; Mischa: Melanoid Axolotl; Achlys: Albino Axolotl; Eddard Stark: Leucistic Axolotl
Furry Friends: Daisy and Holly: Dogs; Norman and August: Cats; Gilbert and Mordecai: Guinea Pigs