My own little zoo
---
Well, you all know Plop by now, but what about everyone else on my signature...? Now i am going to introduce you to everyone! :)
Lets start with the cats...
Streak- Tricolored tabby, 7yo
Sparta- lynxpoint tabby, 1yo
And the cockatiel...
Abraxas- wild grey, 2yo
Crested Gecko...
Gimpy- not sure his color... 1yo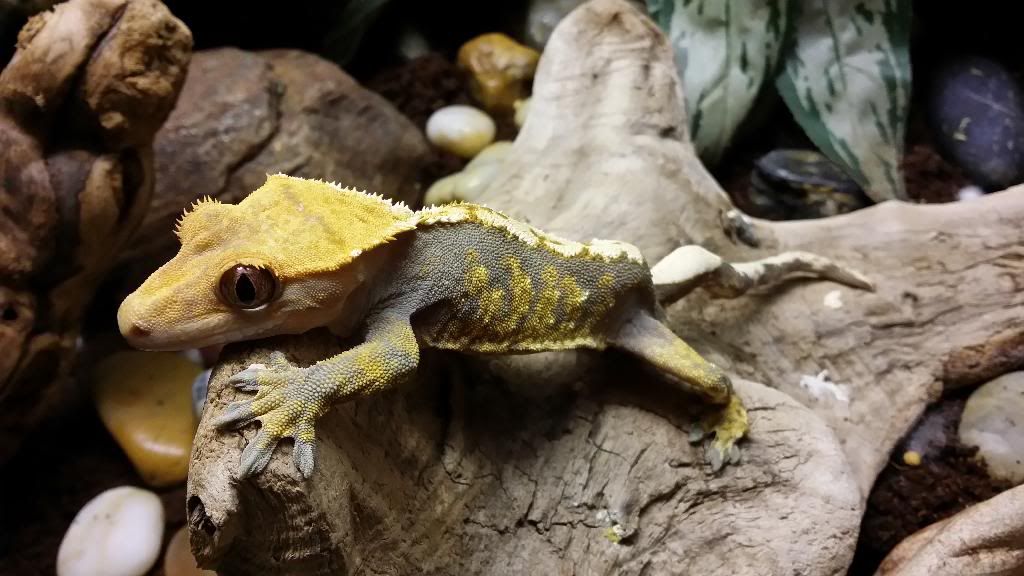 Ball Python...
Plop- pastel, several months old, not sure on age.
the axolotls... i dont have pictures of everyone, but ill post what i have.
Toothless- wildtype male, 3yo
Ruth- leusistic female, 2yo
Chusi- gold albino male, 1yo
Valoo- GFP wildtype male, 2 or 3yo
Ghost- white albino female, 1yo
Speck- leusistic female, 1yo
Cheese- GFP leusistic, 6mo
Custard- heavily freckled leusistic, 6mo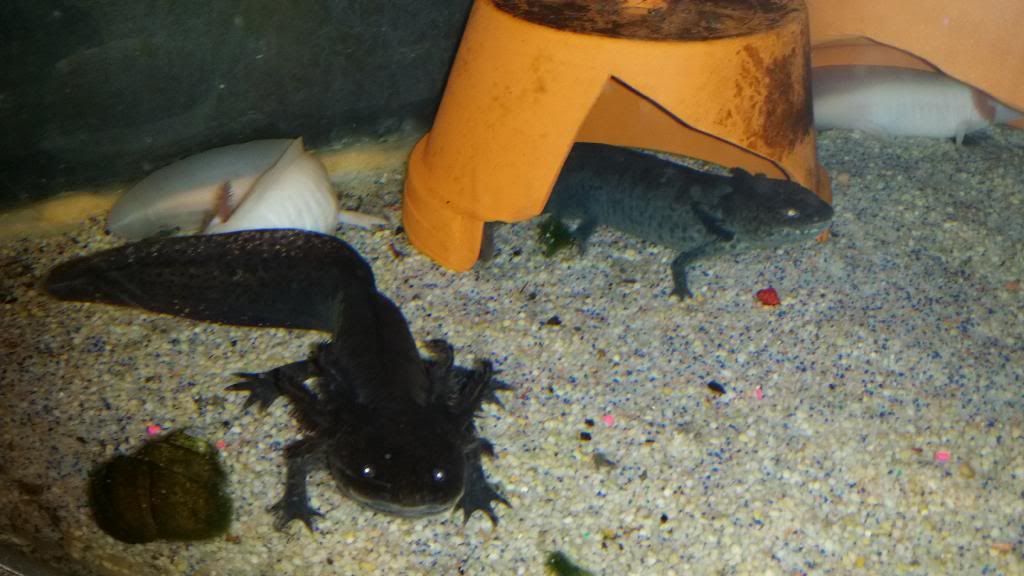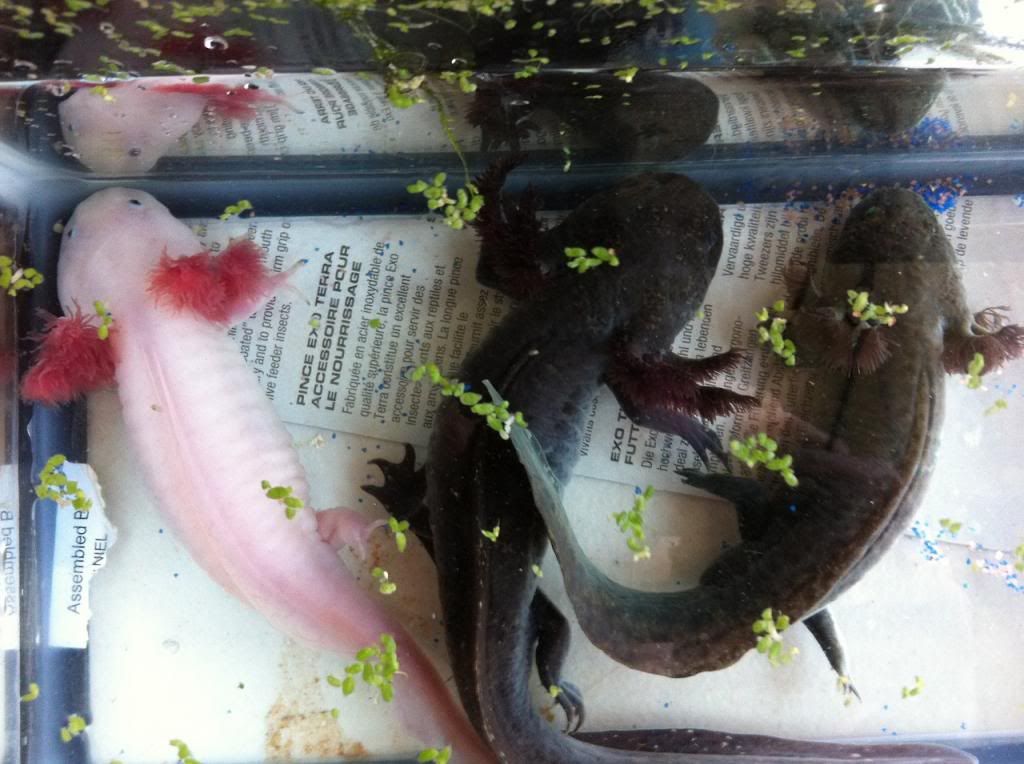 ADFs...
These guys dont have names, but heres a picture of them all together. lol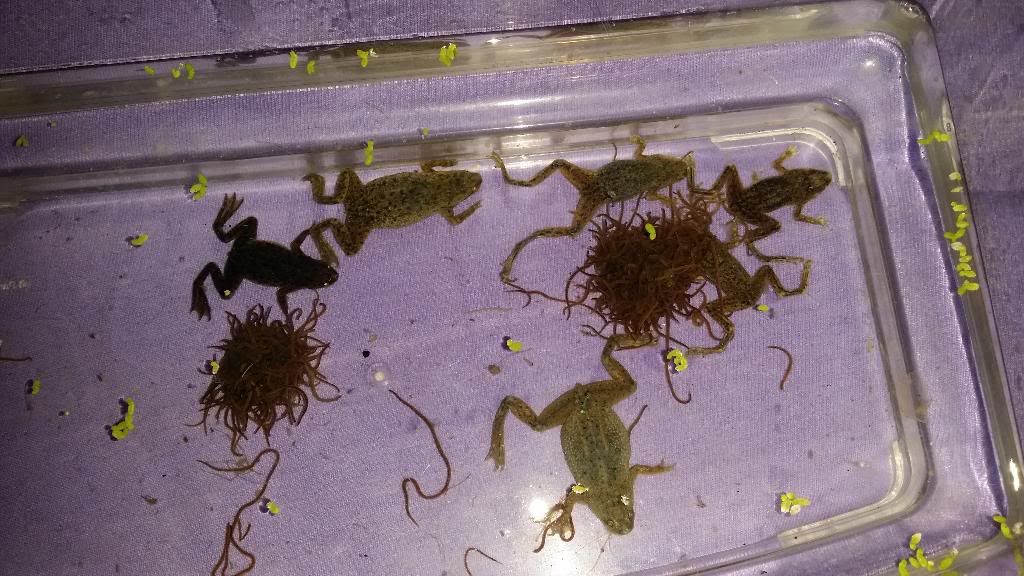 The puffers.... Unfortunately i cant get any decent pictures of them, so sorry... lol!
And i think thats everyone... Right? XD
Awww they are all so cute.
---
RIP July
I live at a zoo lol
remember
You do have quite the zoo :) they're all so cute.
I really don't want to be mean and I have no idea if any of your animals are rescues or anything :/ but your crested gecko has a serious case of Metabolic bone disease caused by calcium deficiency.

Also your ball python is extremely skinny.

Again, I have no idea what the exact situation of these animals are, they might have come to you like this! I am not trying to sound mean or liking I'm blaming you. But I just wanted to check with you to make sure you are aware of their conditions :)
The crested gecko and ball are both rescues. If you read my thread on Plop you would know his story.
I was told Gimpy was attacked as a hatchling by adults when I purchased him and only recently did I learn that I was lied to and it is MBD.
Plop is a rescue from a pet store and looks nothing like this anymore. He has been steadily gaining weight and his sheds are perfect.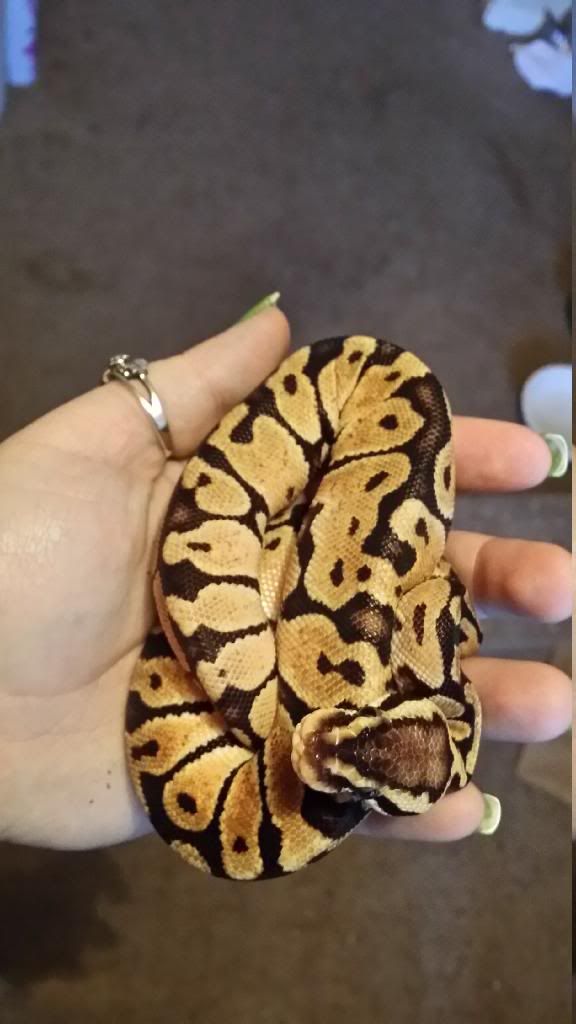 ---
Last edited by Gizmothefreaky; 04-15-2014 at

05:37 PM

.
I love axolotls! very nice collection you have of them. hope to make room for some one day. I'm a reptile person too
2 bearded dragons and 2 frilled dragons(looking for a 3rd one ..I want an aussie frilly bad!) and a TON of fish..a pit bull and 2 kids
Gotta love these in house zoos we have
Thanks so much lol I love my little axies to death, I have to say they are my favorite species to keep in the aquatic area. Lol!
Member
Join Date: Dec 2013
Location: Colorado Rockies, the Land of Skiing, Festivals, and Incredibly Rich
Posts: 1,533
What a zoo :P
---
Don't blame the dyslexic for bad spelling or grammar.
Horses for Life
Blue Spruce Lacee and her filly Cadue
Lol only on days that end in 'Y'.
Similar Threads
Thread
Thread Starter
Forum
Replies
Last Post
Our Little Zoo

kjnewcome

Finless Friends

6

08-05-2013

07:24 PM

My zoo.

laynisample

Finless Friends

3

09-13-2012

06:21 PM

my small zoo:)

kailey lane

Finless Friends

8

02-25-2012

10:28 PM

Zoo Tycoon 2?

bloo97

The Lounge

10

08-23-2010

07:01 AM