New Crested Gecko!!
---
Hey all! I thought I would introduce you all to my new critter!! Meet Fae! She's a crested gecko and so stinking cute!!!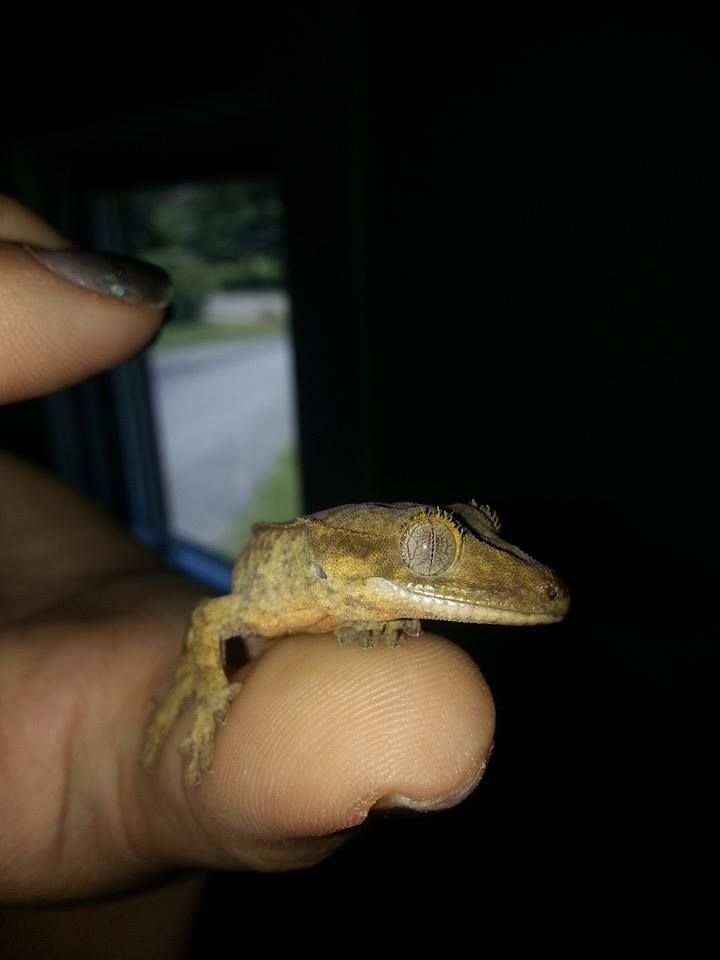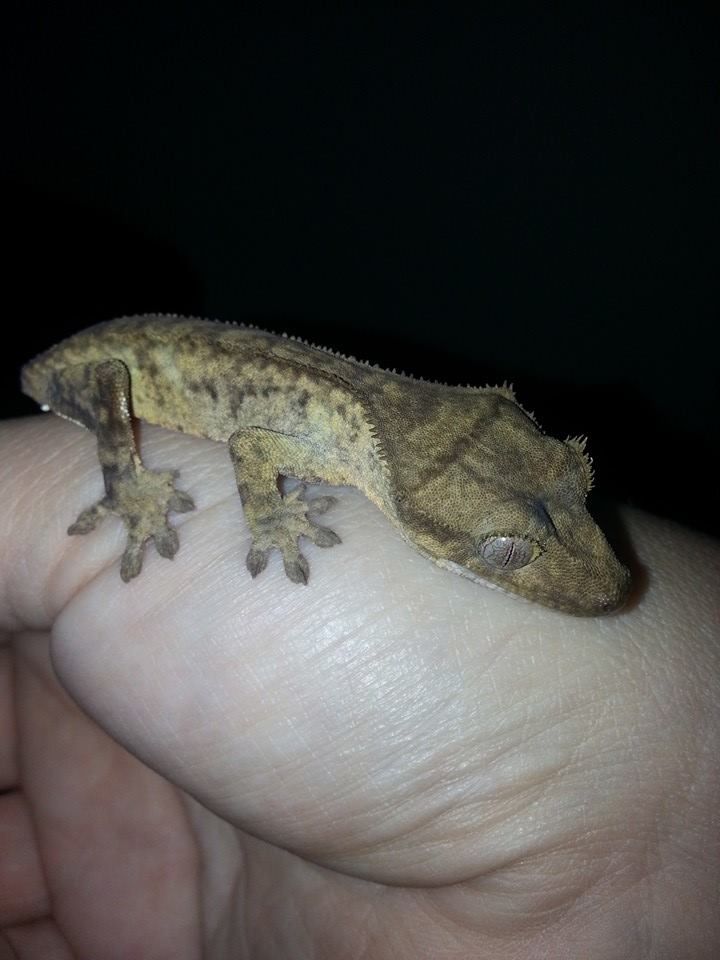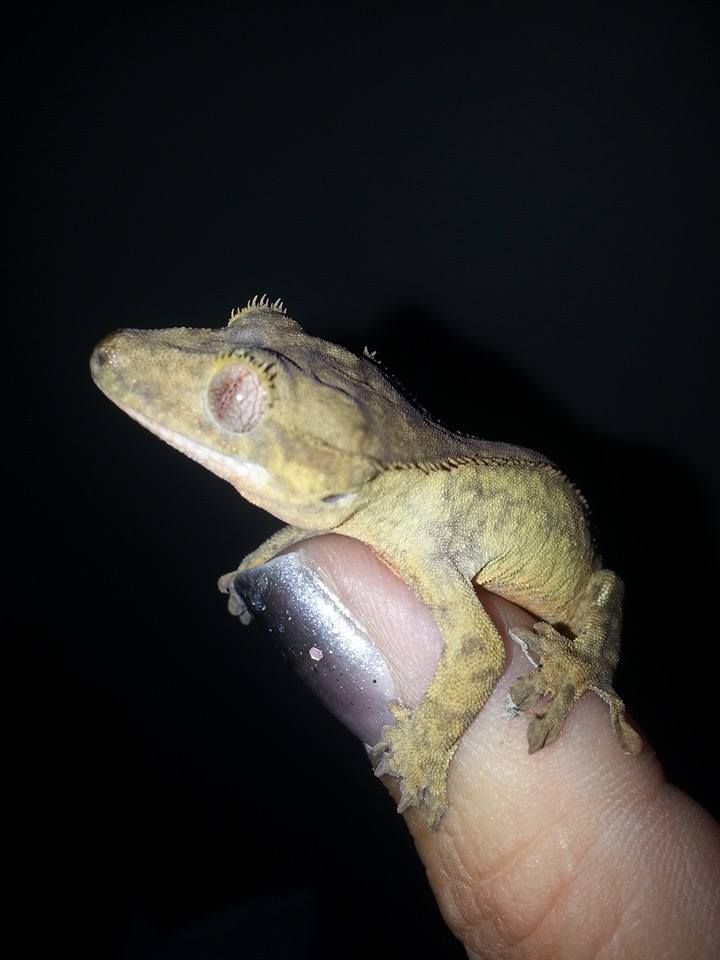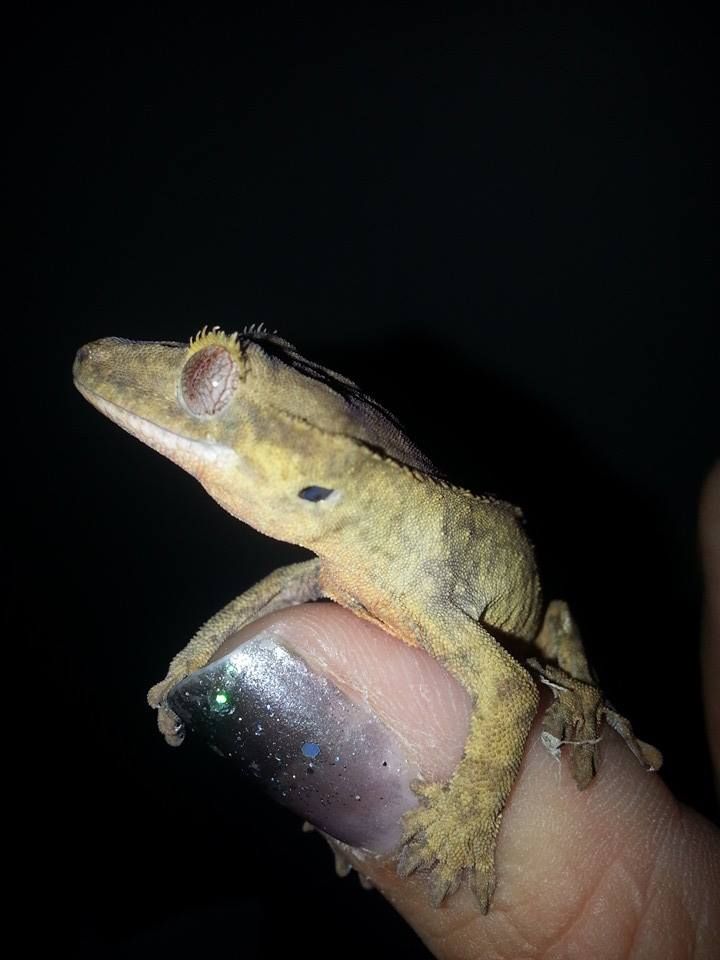 ---
One hand reaches out and pulls a lost soul from harm. While a thousand more go unspoken for, they say what good have you done? By saving just this one... It's like whispering a prayer in the fury of a storm. And I hear them saying... You'll never change things...
MoonShadow Betta Fish Rescue
Saving the world one innocent life at a time

What a beautiful creature. Congrats on the new addition to the fam!
---
very cute gecko, it looks like a tiger/brindle gecko. it looks to be a few months old only.
---
Kigurumi (F) yellow PK 7/4/13, Kurama VT 9/8/13, Zeydalus Salamander EE PK 21/3/14, Ryuk turquoise dragon DeT 8/5/14----Crested Gecko (8ths old) Sven Cal 27/12/11,

RIP: Osiris copper DT, Nel blue VT, Nelliel turquoise grizzle DT, Zaku red cambo, Blitzkreig Pineapple CT, Halloween orange chocolate DeT, Grimmjow, turquoise green CT
Awww what a cute gecko, I love it's eyes!:D
How cute :) I love crested geko's, her eyes are so pretty
---
"You can either be judged because you created something or ignored because you left your greatness inside of you." -James Clear
Omg such a cutie! I love her little eyelashes, lol.
---
Live and let live
Similar Threads
Thread
Thread Starter
Forum
Replies
Last Post
Crested Geckos?

Pataflafla

Finless Friends

5

07-26-2013

12:34 PM

"wild type" crested gecko?

finnfinnfriend

Finless Friends

1

11-21-2012

04:27 PM