I also have a cockatiel named Dante :)
---
Elrohir the plakat
Galah cockatoo & African Grey
Aw, they're both so cute! I like birds with crest, in Cockatoos, at least to me, it looks like they have weird afros when they do it <3
---
6 Betta Splendens
Member
Join Date: Sep 2011
Location: South Dakota
Posts: 178
CUTENESSS!!!!!11!abddhwdkwhdbhdbdwhdbhwbd
Quote:
Originally Posted by
bettalover2033
View Post
Wow! Your birds are so pretty. I love the pink color on the first one. IYO do you think that all birds have their own personality? Also, was it a fortune to pay for the first one or the second one?

I was thinking of getting a bird myself and so far cockatoo & cockatiels are my favorite! Yours just make me want them even more!
They totally have individual personality's, large parrots have the intelligence of 3-5 year old, but the mental capacity of a 2 year old. There have been tons of studies, and for birds that pick up human speech well(like African grays) can actually have conversations with them. A lot of pet birds even think they're people, which can be sad. They'll choose they're human as they mate then be forced to watch the love of there life love someone else. Also, I've never met two birds with the same personality, they're all so different just like people.
Cockatiel's still have personality but they're not as intelligent. They can still be taught to do a bunch of stuff though, the males can learn words and even whistle entire songs and they can learn tricks.
Be careful with cockatoo's, do tons of research before buying one because they're hormonal, and unpredictable to a inexperienced person. They also go through puberty at about 3 years of age where they're very hormonal and a bite from a larger cockatoo will send you to the ER to get stitches.... or put your finger back on lol then you'll have to deal with a hormonal bird for a few months every year.
Luckily I didn't have to pay for Rosie, a Galah from a breeder cost $1,500-1,800, and at pet store they would be about $2,000. And Rosie's actually a dark morph Galah and I don't know how much they would cost because there's no breeders in the US(that I know of) that breeds them, and very little info about them overall. And cockatiels are pretty inexpensive, they cost $60-$120.
here's the what the normal and dark morph look like together
Normal

And here's rosie, next to a breeders bird they used to have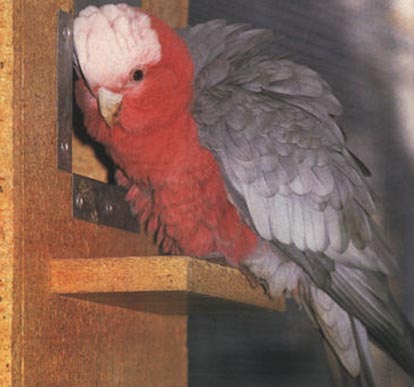 ---
Elrohir the plakat
Galah cockatoo & African Grey
This is a beautiful cockatoo I never seen any that had pink on them!
Quote:
This is a beautiful cockatoo I never seen any that had pink on them!
There's a few pink cockatoo's, the Galah is the darkest pink though. Most people are used to only seeing the white cockatoo's.
Prepare yourself, tharrrr be pic spam water's off starboard
Moluccan (the largest of the white cockatoo's) is a very soft pink or orange, sometimes barely noticeable with a Salmon colored crest
and the major Mitchel has a striking crest
and the goffins has a little spot of pink on the face
Some also have red
red vented cockatoo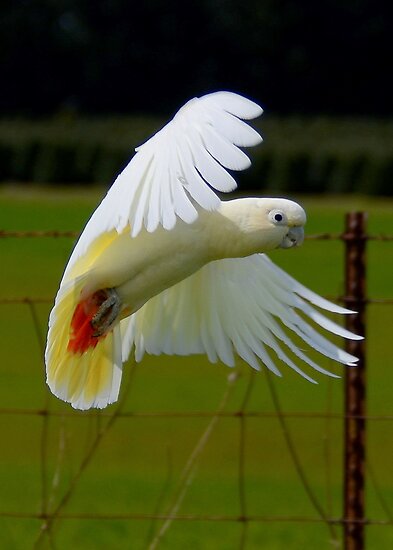 Goliath palm cockatoo have red faces
Red tailed black cockatoo
Male
Female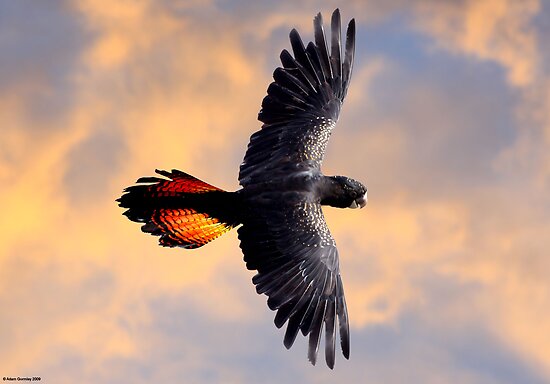 And lastly there's also yellow tailed black cockatoo
---
Elrohir the plakat
Galah cockatoo & African Grey
Well you've educated me a lot! My grandmother is a bird fiend! She has has a bird about 1 1/2 foot tall and also has trained her birds to dance, and say the normal things like hello, goodbye and I love you, ect.

In ignorance, I honestly thought that there weren't more than 1 kind of cockatoo. And I think i'll stick with the cockateil, if I ever do get one. When I was younger, I remeber being chased by one of my grandmother's horrible birds that were just knee high at times and I thought they were the birdy versions of godzilla and it could fry so that made it no easier to get away from.

Also I love the red vented cockatoo. He/she looks so smooth and sleek! Beautiful creatures they are!

Do you really have a leash on your cockateil? What if Rosie tries to fly away? How would you perch it on your hand/other place?
---
The results are in!
http://www.bettafish.com/showthread....74#post1194774
EVERYONE GO COMMENT AND POST YOUR RESPONSES TO IT!!
Marki's Adventure:] (STORY)
http://www.bettafish.com/showthread....245#post858245
VIEW MY AUCTIONS- MY AUCTIONS