Member
Join Date: Mar 2010
Location: USA
Posts: 10,951
Some of my critters.....Lots of Pics...
---
As some of you know I live on a working cattle ranch and take in a lot of critters.....mostly cats and wild animals that are injured, homeless and hungry.......I am able to vet them myself except for spay/neuter.......
These are but of few of the many critters that live on my ranch......
Baby opossum I raised this summer and has since been released back into nature. (
more pic and story in my album
)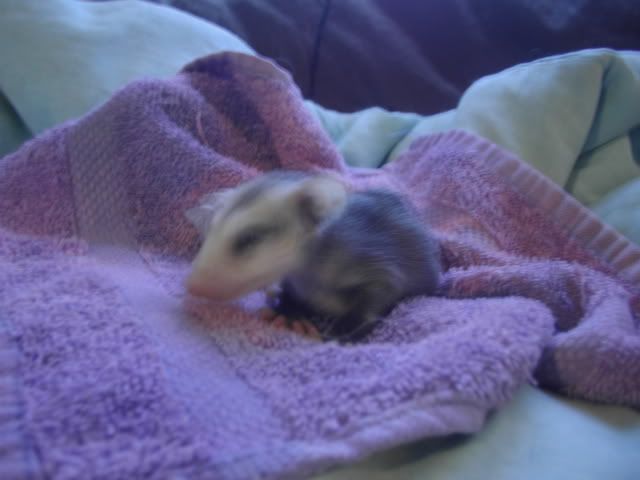 My 3 little neglected Boys I saved-Mathew, Mark and Luke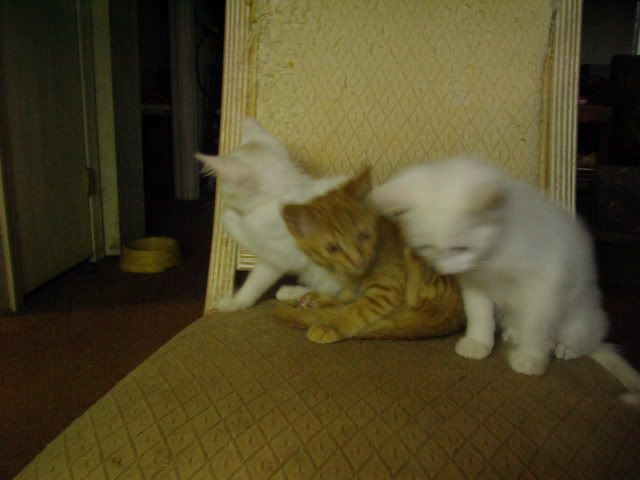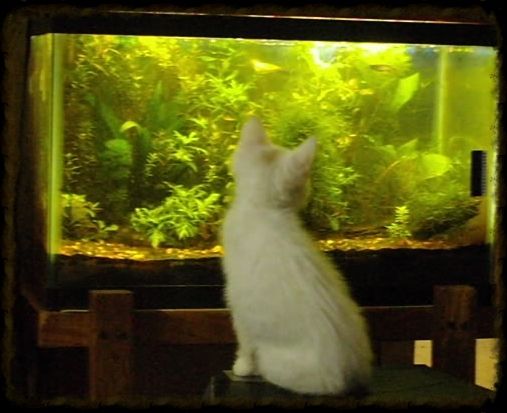 And if you are wondering what happen to John...this is John-he came to me in really bad shape-and it took me a few weeks to catch him-he had a flea collar that had displaced and grown into his flesh around his neck and forearm-took several weeks of IM antibiotic, debreeding and cleaning of the wounds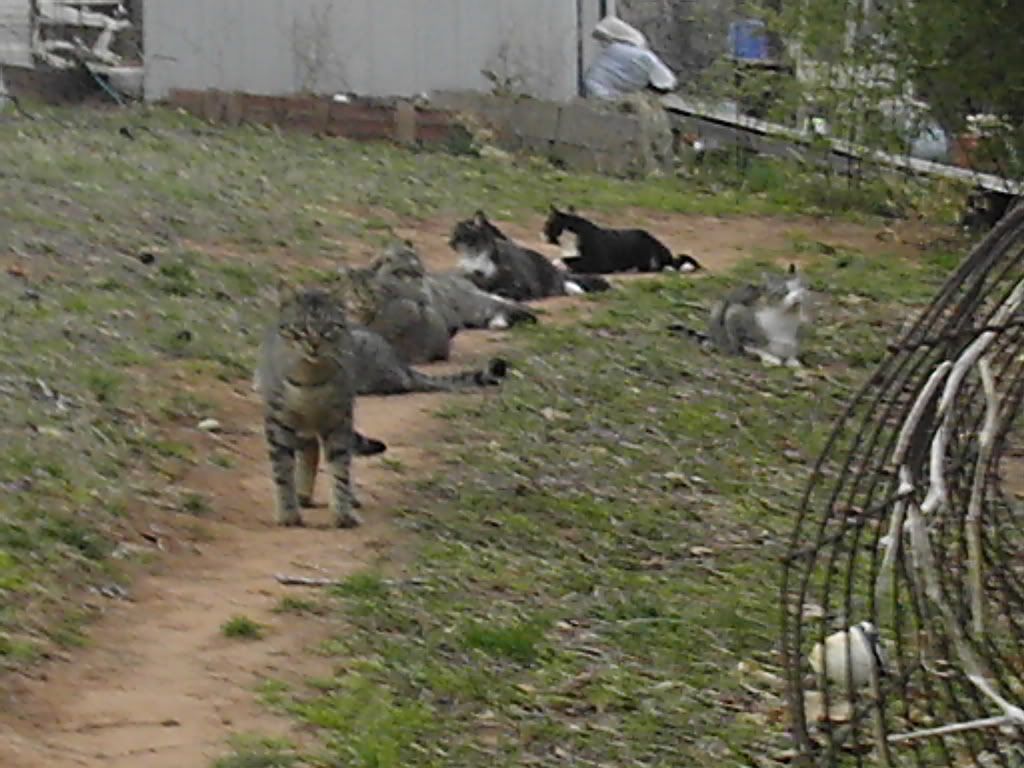 Yes, that is two nearly grown kittens nursing...one is her own and one she adopted and took care of as her own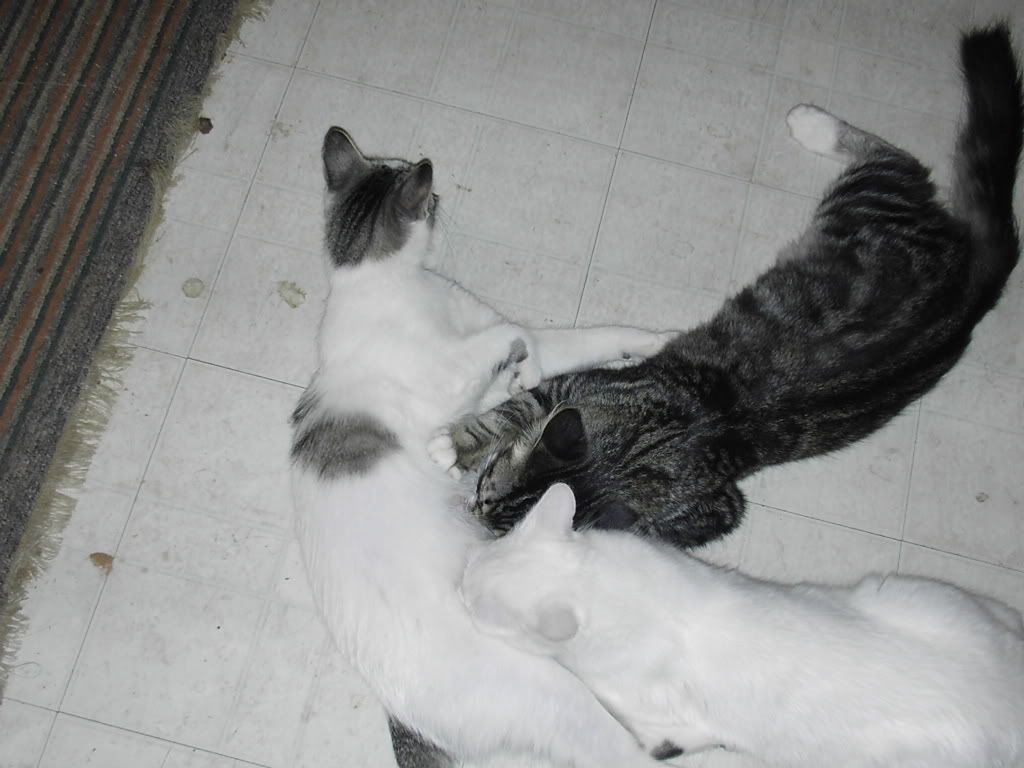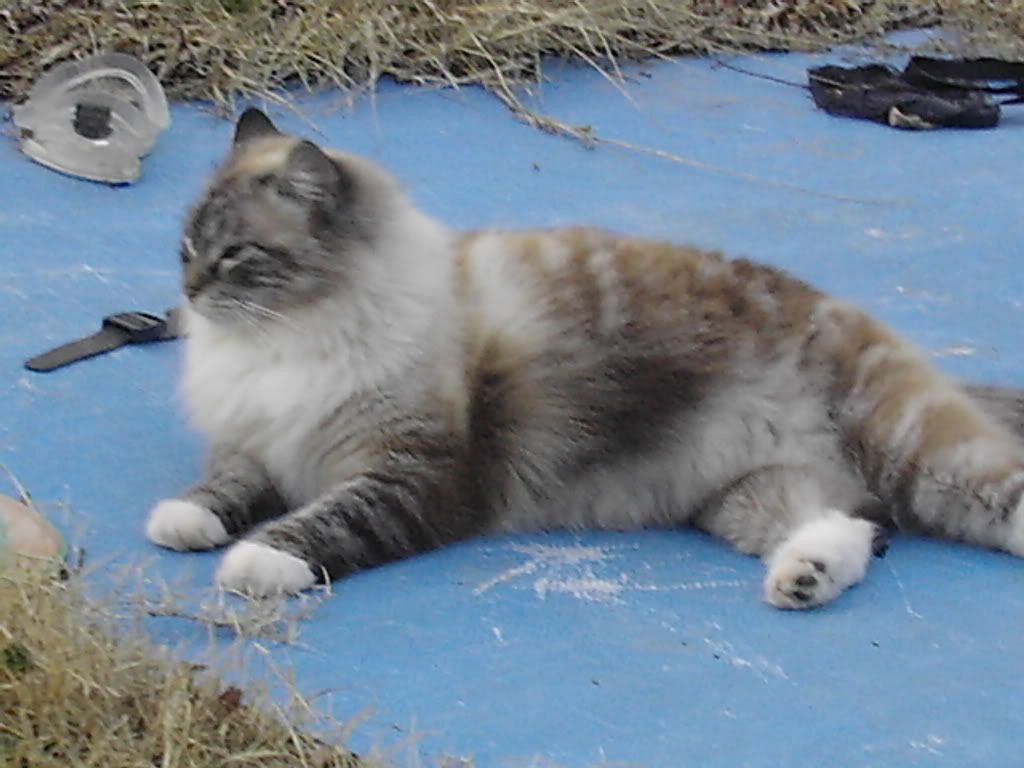 This is Bob...he is going on 18 years old-he was found in the trash along with his dead siblings when he was about 3 days old and I bottled raised him
Some of the dogs....we only have 4 dogs-Pug is- Jack, pom is well...PomPom, rat terrier Scooby, sheepdog is Samo-all the cats and dogs live happy together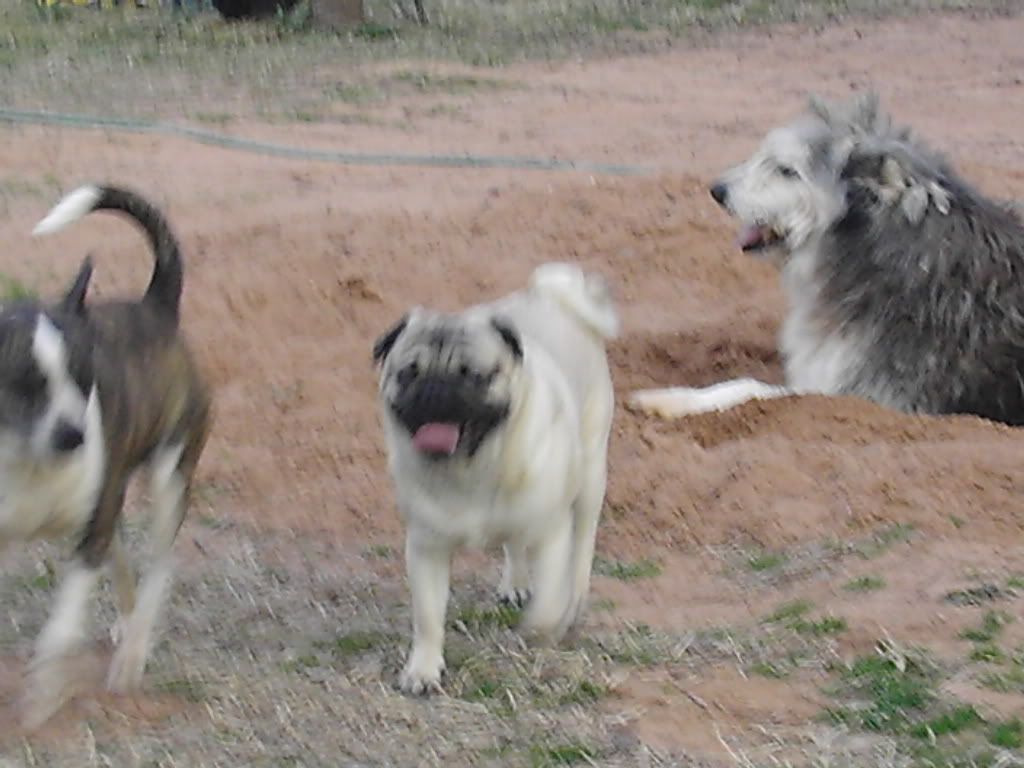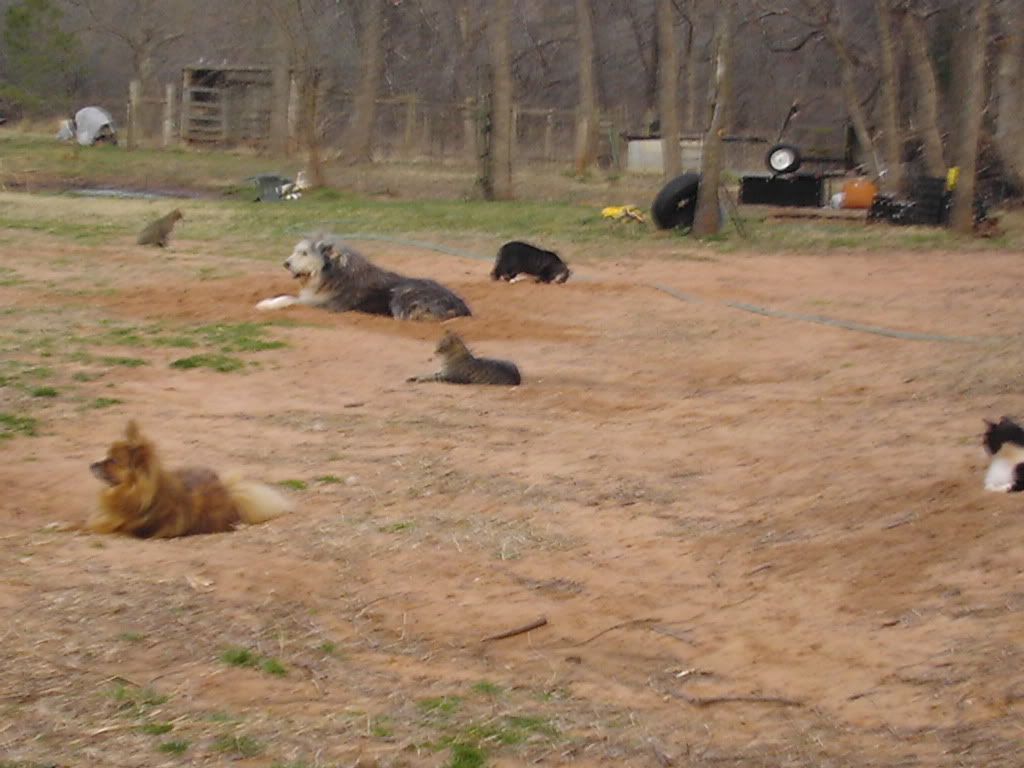 My horses-Red and Peaches-if you look close you might be able to see the deer in one of the pics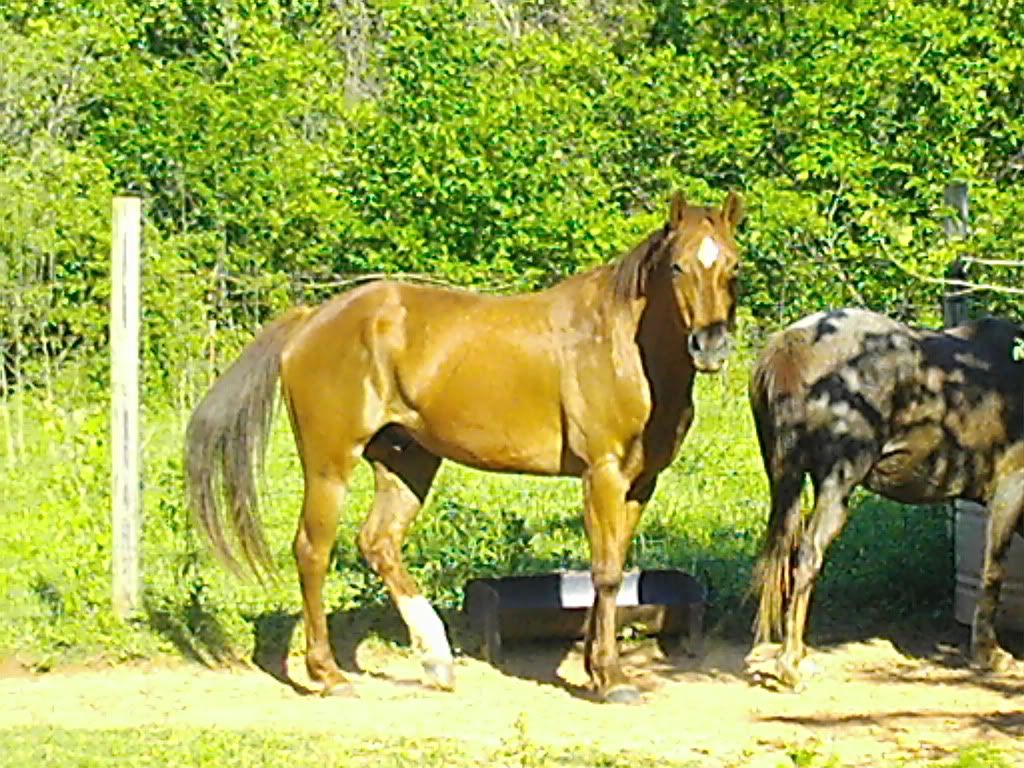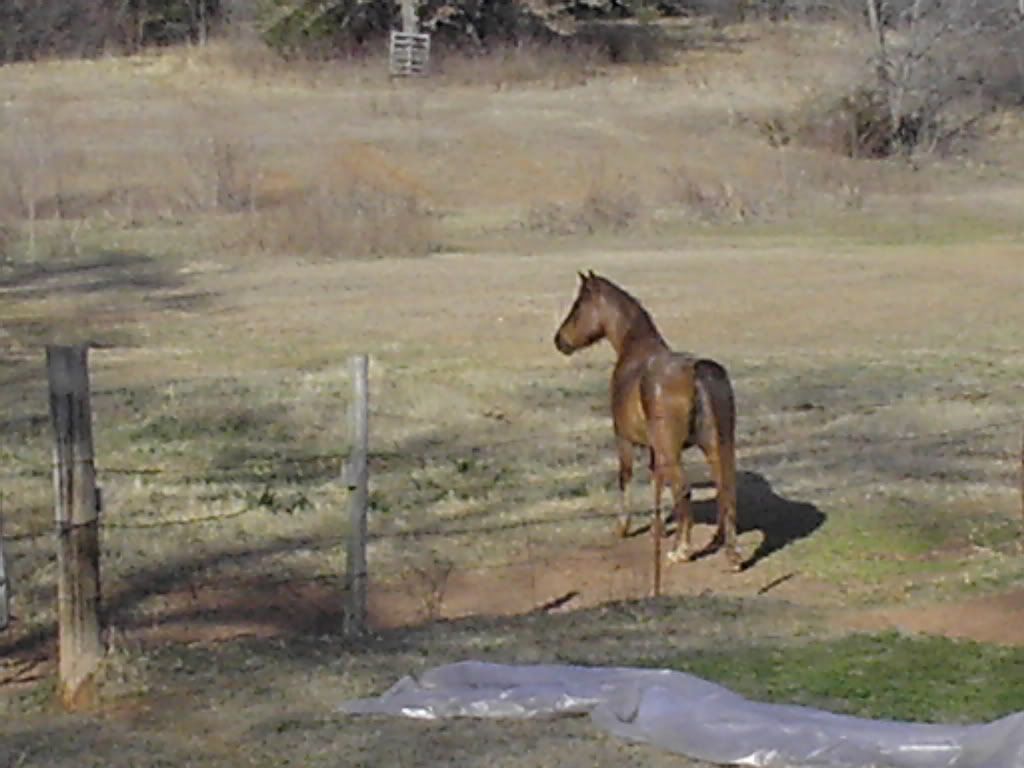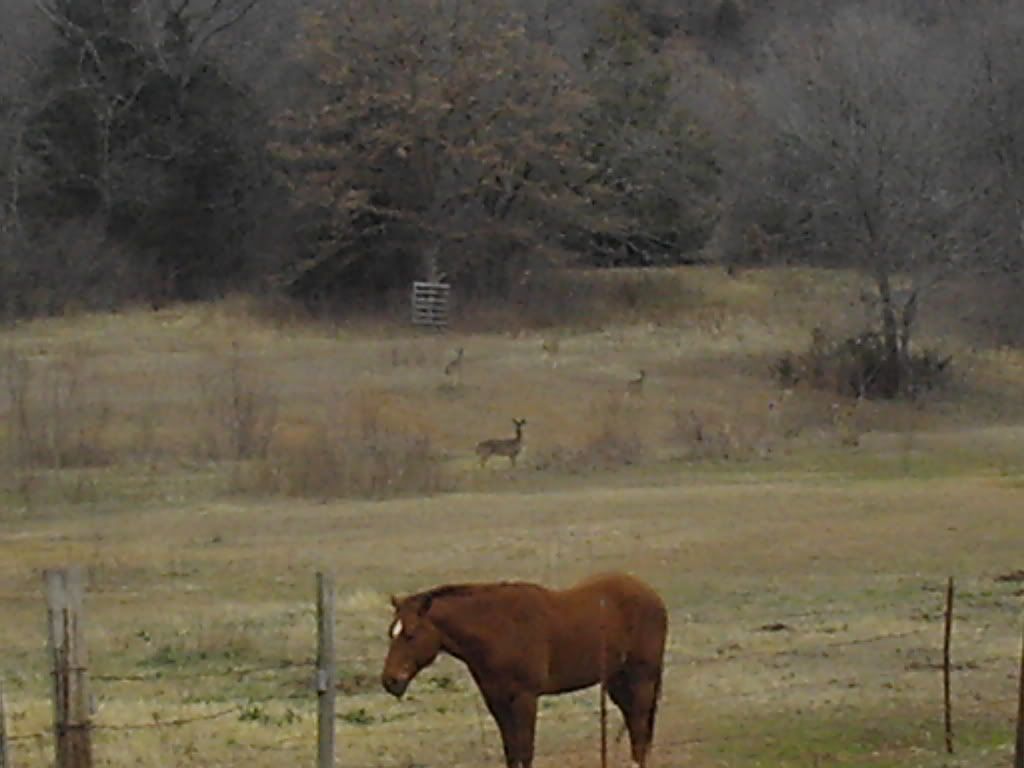 Just a few extra pics...view of one of my ponds, out my front door, backyard and up the hill on the side of my mountain....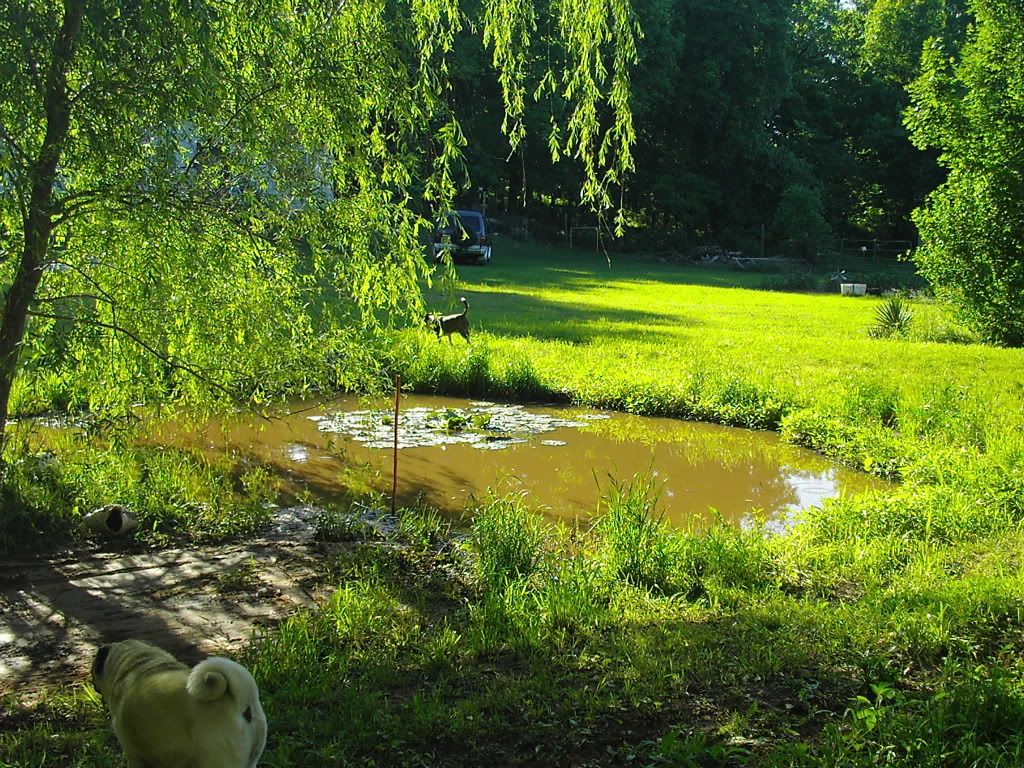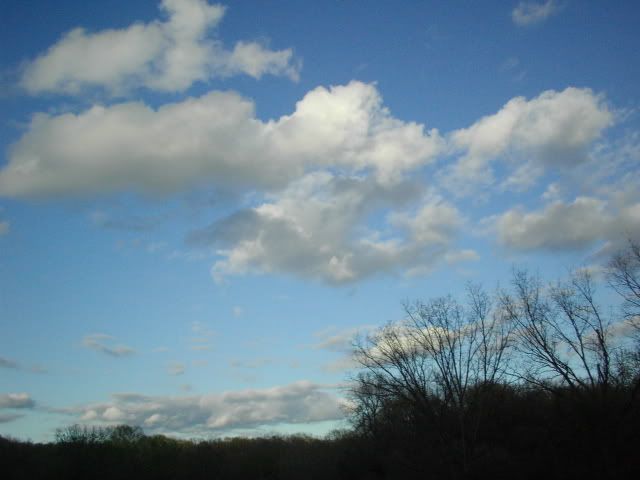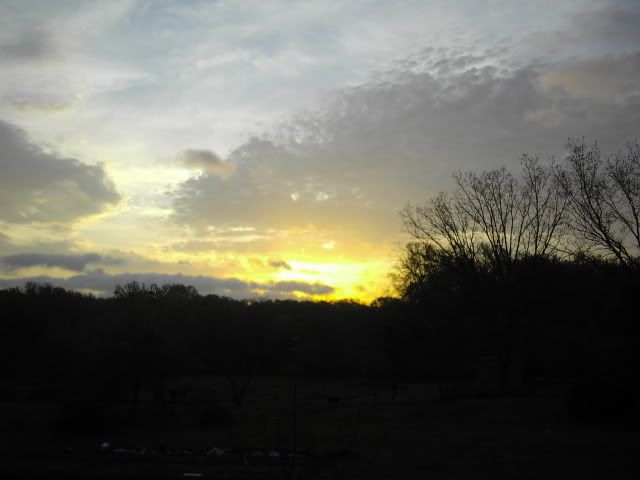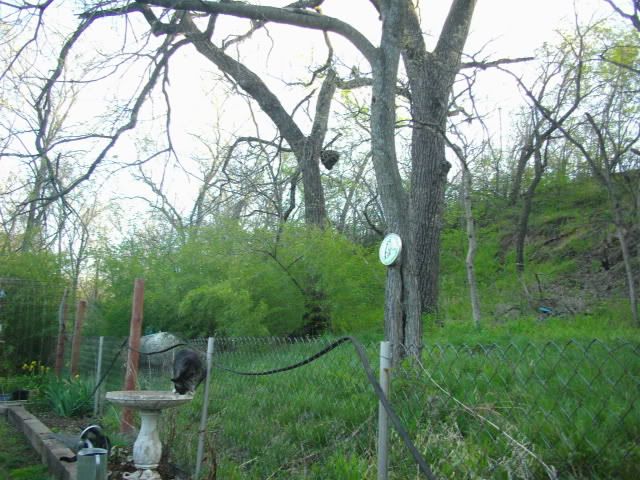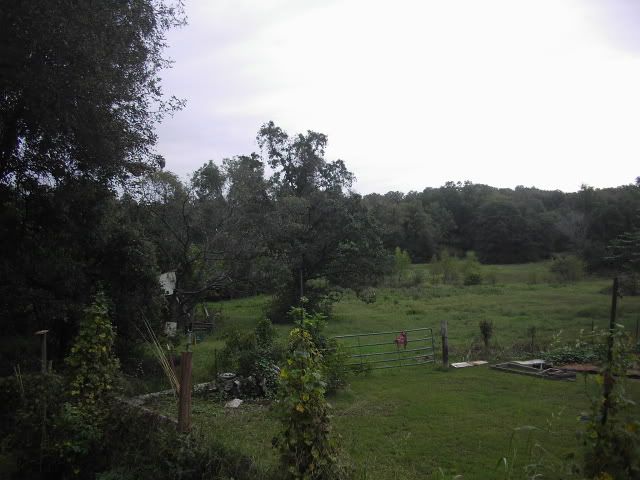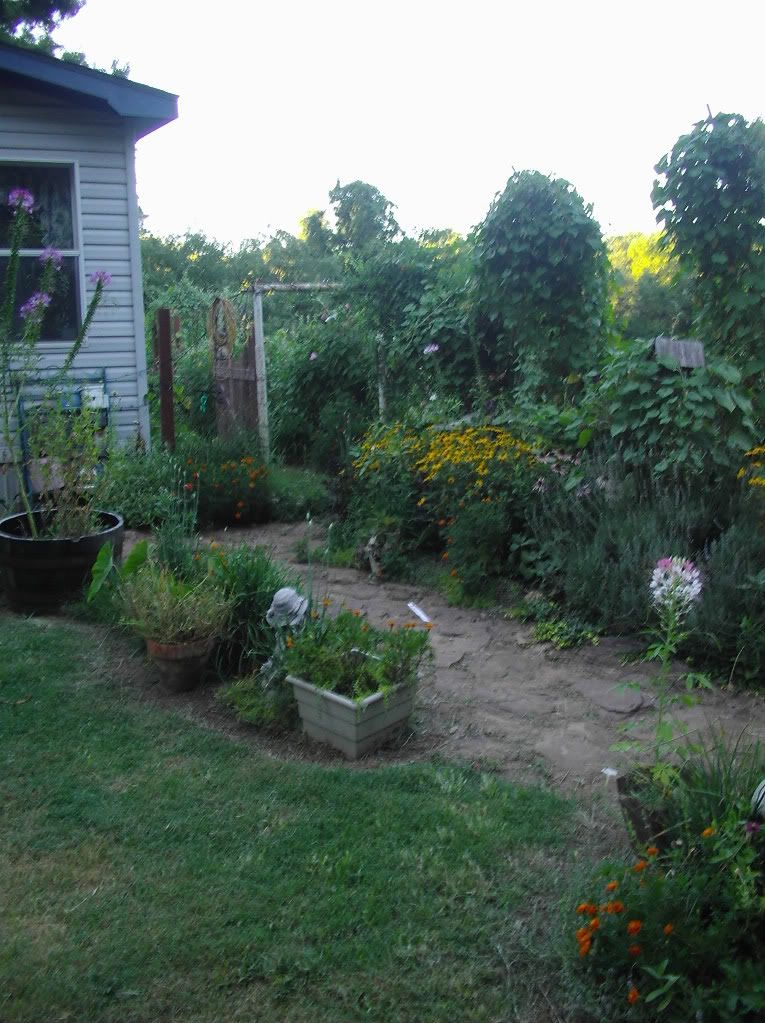 Enjoy....
wow! quite a menagerie, how many cats do you own, LOL? and
OMG that possom is TOO CUTE!
Member
Join Date: Mar 2010
Location: USA
Posts: 10,951
Thank you....I have 29 cats total right now....not all in the house...we have hay barns that some live in too.....and I know your thinking this....yes, I am a crazy ole cat lady.....laffs.....I can't turn them away when they need help.....goes for all critters for that matter....it just seems that more cats show up than anything else....but I did have a couple of little pigs that showed up last week....thank goodness I found their owners....lol....
aww, are they all rescues? thats so awesome of you! my friend takes in abandoned cats, but she's only got 14
my mom let a stray in once, but turned out the cat was pregnant
were they the little potbellied pigs? I have heard some people keep the smaller breed of pigs as housepets, and walk them on a leash LOL
Having 29 cats sounds like a blast, and a constant trip hazard.
Member
Join Date: Oct 2011
Location: Michigan, USA
Posts: 462
Can you adopt me?! Looks like you have quite the bunch, and a beautiful piece of property. I have a Pug too...little comedians, they are! (:
Member
Join Date: Mar 2010
Location: USA
Posts: 10,951
Thanks.....no not potbelly pig....they are a kind that grows really big to butcher...they told my husband-but I can't remember....lol.....I want to say Chesher white or something like that...honestly don't know much about pigs...lol....

Not too much of a trip hazard...they are all pretty good about staying out from under your feet...each cat has a unique personality.....I admit in extreme weather most do come in the house...lol....good thing its big....they generally behave over night but are ready to go back outside at first light....

I am lucky in my area we have a great low cost spay/neuter program....$10.00 each and $5.00 for the rabies-so $15.00 is pretty affordable and they accept the other vaccines that I give at home....

I do wish more people would spay/neuter and stop dumping their unwanted pets out in the country-thinking they will survive.....they usually don't and will die a slow painful death from starvation, being shot, hit by a car, wild animals...etc.....be responsible.....that cute little puppy or kitten will grow up and ready to reproduce before you know it...
I wish all states and areas had low cost clinic like we have here.....

Jack the Pug is a clown...he is more my husbands dog and cries anytime he leaves...drives me nuts...lol....
i think we should change your name now to oldcatlady
anything exciting in those ponds?
thanks for sharing!
Member
Join Date: Mar 2010
Location: USA
Posts: 10,951
Laffs.....depending on who you talk to...its(crazy) oldcatlady or oldfishlady...lol.....

No, just frogs in that pond and with the drought we had this summer it stayed dry most of the summer-its only about 2ft deep......I tried to keep it filled with water for the lily and lotus I have in it...but dang...a hour everyday running the well really stressed it...so I gave up...hoping both plants survived

Wildlife uses that pond too...deer come up to drink-so I kept 5gal buckets filled with water for them...I know they don't really need that-but I enjoy watching them.....lol.....and the Bluejays love to hunt in the pond....really neat watching them dive for a frog-fly over your head with a frog to their nest of waiting babies....never knew Bluejays did that until I seen it with my own eyes.....really awesome sight....and of course the dogs love to get in it to cool off and the grandkids like to go frog hunting in it...but it was dry most of this summer and still is and we had lots of rain here of late....Even my big stock pond in the back pasture was pretty low and its spring fed-now that one has some special fish in it from years of stocking-fun to catch big fish-especially when its one of the grandkids pulling in 2-3 pound bass or 5-6 pound catfish....lol...eyes get big as saucers.....laffs.....giggles and screams.....take a pic then catch and release......
Wow! I love all your critters. :) Especially your sheepdog. I have a soft spot for sheepdogs.
---
"Whoever said fish were low maintenance obviously never owned fish"