My Kitties
---
This is my 6 year old Maine Coon Darcy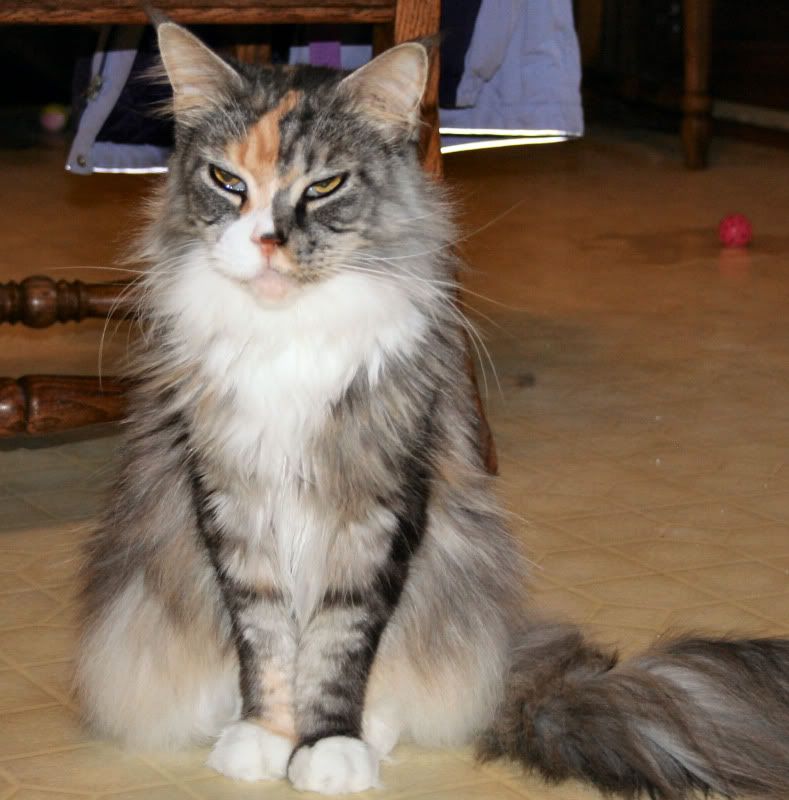 1 1/2 year old moggy Gabriel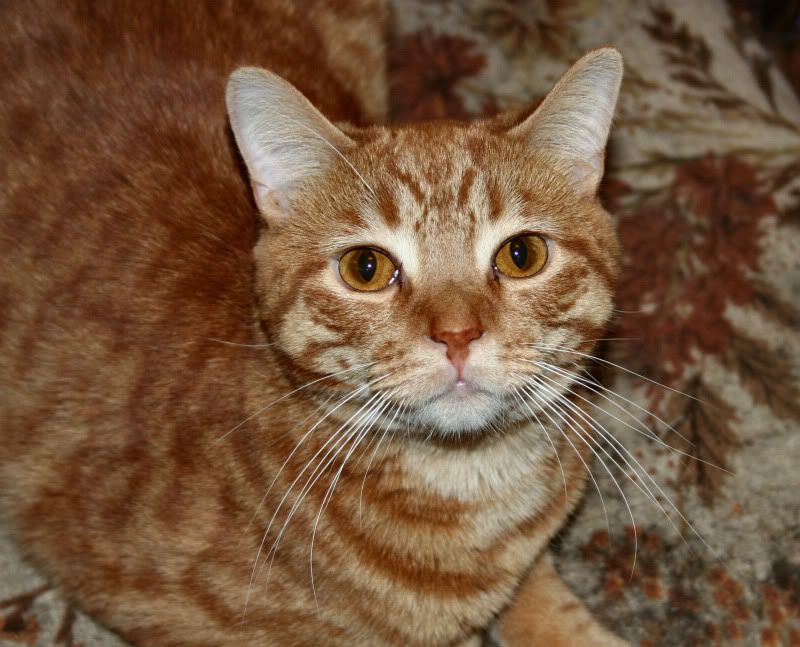 1 year old Bengal Ramiel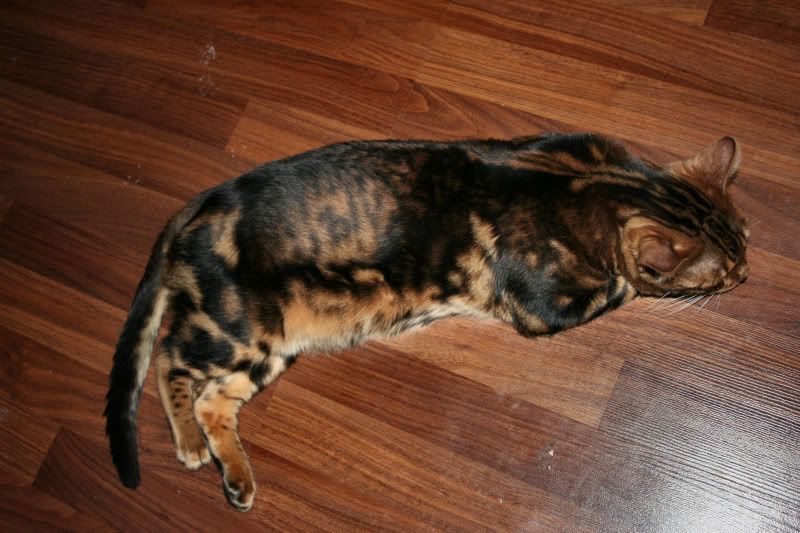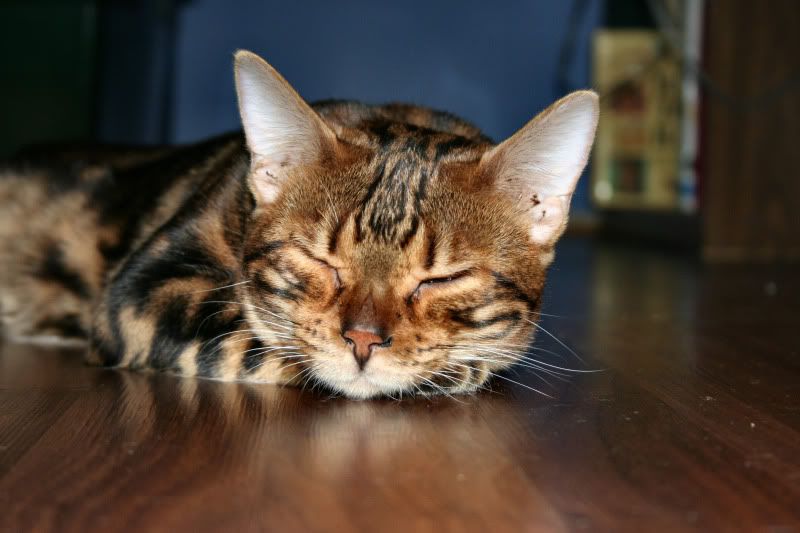 7 month old Bengal Balthazar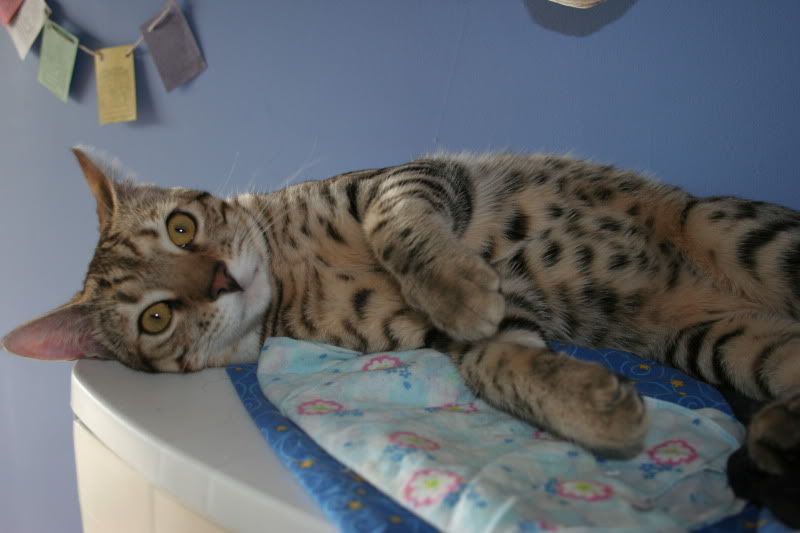 ---
Gildor Inglorion - Delta Tailed Betta
Aw! They are all sooo cute!
I would love to have cats, but sadly, my German Shepherd won't allow it.
I WANT!!! Where is that "LIKE" button anyway.
What gorgeous kitties.
---
Every kid, regardless of what they are going through, is ONE caring adult away from being a success story. ~ Josh Shipp, Teen Behavior Expert
Banned
Join Date: Jul 2008
Location: Central Texas
Posts: 27,607
Aww, they're so cute!! I'd like a cat, too but my mom doesn't want one.
Darcy is not amused :) Your cats are gorgeous - thanks for sharing.
---
Animal testing is a terrible idea; they get all nervous and give the wrong answers.
Quote:
Darcy is not amused :) Your cats are gorgeous - thanks for sharing.
LOL believe it or not Darcy always looks ticked off! Even when she's laying in my arms purring and purring
This is me holding her and everyone is like 'OMG she's ticked off' but she was purring and rubbing her head on me and everything lol
---
Gildor Inglorion - Delta Tailed Betta
---
Last edited by dramaqueen; 02-23-2012 at

10:42 PM

.
OMG loving the bengals most of all!!! I have three cats. I would have ten but my husband would evict me. ;)
Darcy looks like she's wearing those pointy end glasses!! This picture came to mind:
All of your cats are beautiful!
---
+++ Lover of all Animals +++
Jayne Cobb - VT Betta
Firefly - Halfmoon
Serenity - Dragon Scale
Non-fish pets:
Magic, Nilla, and Adzuki
http://slinkyink.deviantart.com/
http://inkslinky.wordpress.com/
---
Last edited by SlinkyInk; 02-16-2012 at

01:24 PM

. Reason: picture resize
Gorgeous cats!!!

Love Darcy!! I have a dog named Darcy though so I might be a little biased. LOL
---
"Whoever said fish were low maintenance obviously never owned fish"
Similar Threads
Thread
Thread Starter
Forum
Replies
Last Post
Bettas and kitties

bugwitch

Betta Fish Compatibility

14

05-22-2009

03:30 PM