Update 6/18/2012
---
UPDATE! 6/18/2012
Okay so it has been awhile now.. :)
I started feeding Teeney Omega One tropical fish pellets super color. Theyre supposed to enhance the color of your fish. I haven't noticed much of a change in her orange color, but it has really brought out the white in her tail. When I first got her, you could see very very faint white/very pale blue lines on her tail. I'm not sure if it is the food that did it, or the fact that I bought a heater, or if it just happened.. But look at her now! :)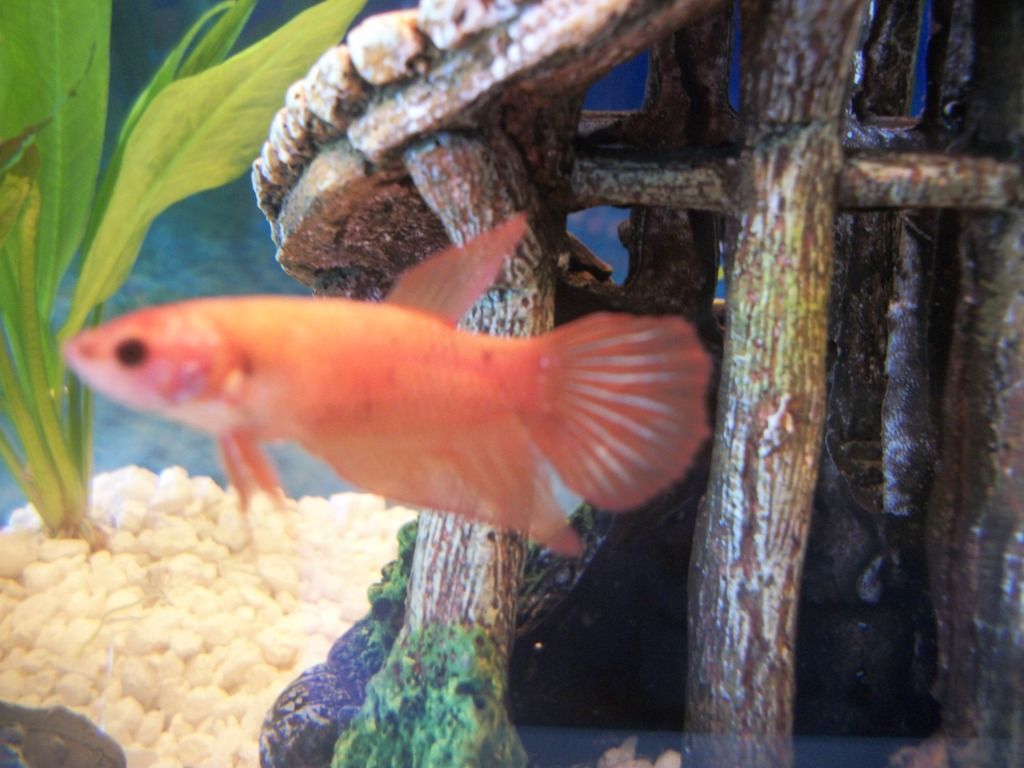 Also I have been harvesting some baby plants ;) In this little jar I have 3 baby java ferns and 2 baby el nino ferns... idk what im going to do with them.. Keep them or give them away or what but.. yeah. I like seeing them grow, since it is easier to notice growth in such tiny plants. yeah im a weirdo. :P
---
"Some people talk to animals. Not many listen though. That's the problem."
― A.A. Milne
__________________________________
Espeon female halfmoon / 10G

Jolteon male dumbo plakat / 10G

Oh, yeah. Today I found out Cargo, one of my nerite snails, is a boy! I couldn't see the little thingy by her eye before (FYI males have a white sack by their right eye)... So no wonder there are no eggs, since my other snail miles is a boy too.
---
"Some people talk to animals. Not many listen though. That's the problem."
― A.A. Milne
__________________________________
Espeon female halfmoon / 10G

Jolteon male dumbo plakat / 10G

Sorry to do THREE UPDATES IN ONE DAY! :O
But this is important! Teeney is going to be part of a sorority!!! (if shes a good fishy and doesnt bully or get bullied :P) I only bought two today, but im buying another two on wednesday. ANy name ideas for these female veiltails?
This first one looks more purple in person rather than the blue in the pic :P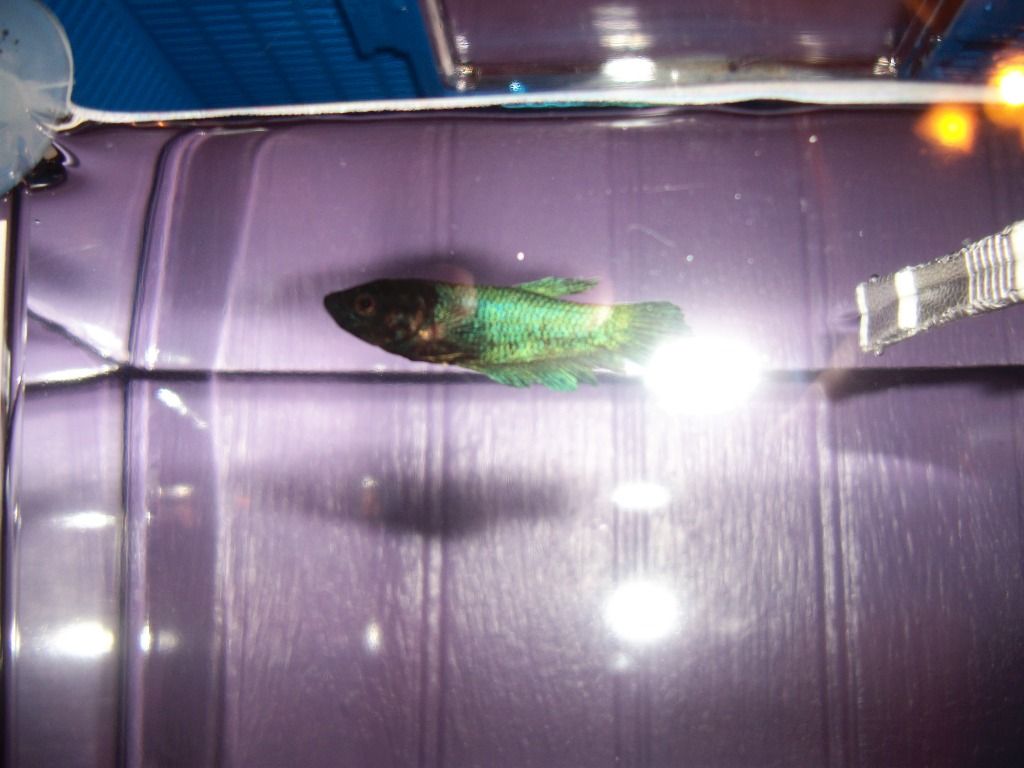 ---
"Some people talk to animals. Not many listen though. That's the problem."
― A.A. Milne
__________________________________
Espeon female halfmoon / 10G

Jolteon male dumbo plakat / 10G

Okay I just bought the last two bettas :D
Pandora, Spade tail
Fauna, Veil tail
And here is my quarantine shelf xD
---
"Some people talk to animals. Not many listen though. That's the problem."
― A.A. Milne
__________________________________
Espeon female halfmoon / 10G

Jolteon male dumbo plakat / 10G

Similar Threads
Thread
Thread Starter
Forum
Replies
Last Post
New betta blog :D

PewPewPew

Betta Chat

21

05-06-2011

10:54 AM

My Website/Blog

Ethan

Betta Chat

11

12-16-2010

07:13 PM