Not a lot had happened today;

No sales yet.

Sidney (female nerite in Seiya's tank) escaped and was curled in her shell behind the tank stand for who knows how long. Curtis found her and put her back in the tank and she's doing al right, hiding behind the filter now. I imagine after she realized she'd strayed too far she was very confused.

The little hitchhiker ramshorn in Eranikus' tank is doing fine, has even grown int he last week o.O But I assume thats cuz of the brown algae stuff growing in there. Glad he's eating it. And his poop is green...not sure if that's normal or not. =S

And right now Imma watch a documentary on T-rex and start my betta plushie! =D
PIc Spam and Betta PLushie, yay!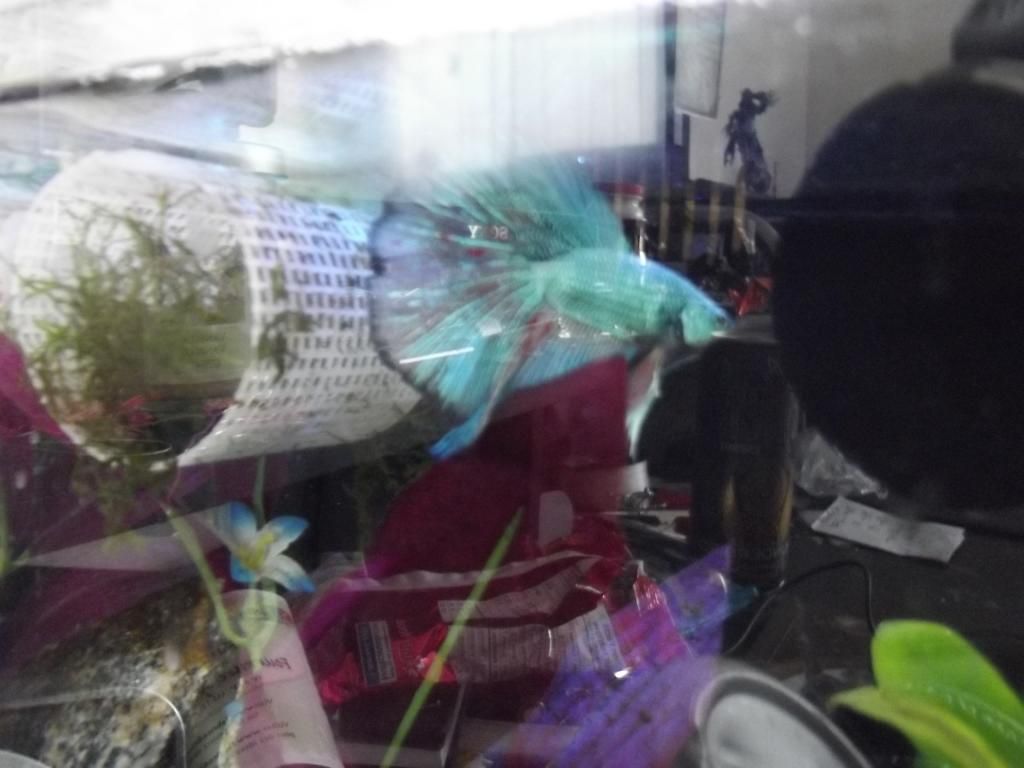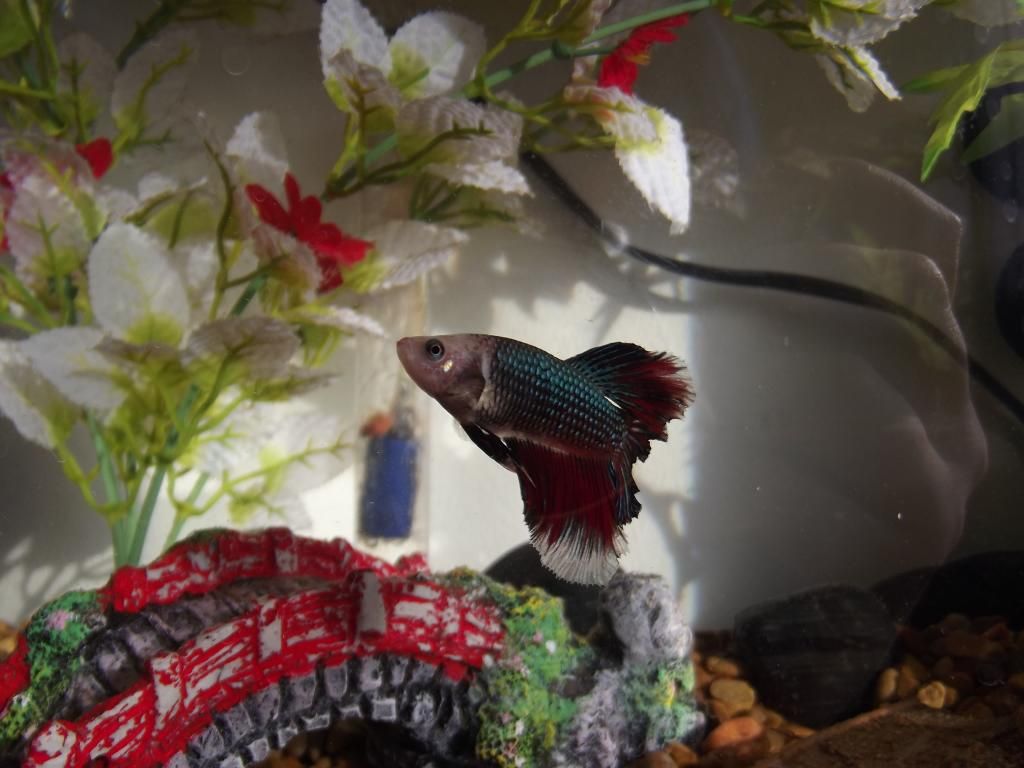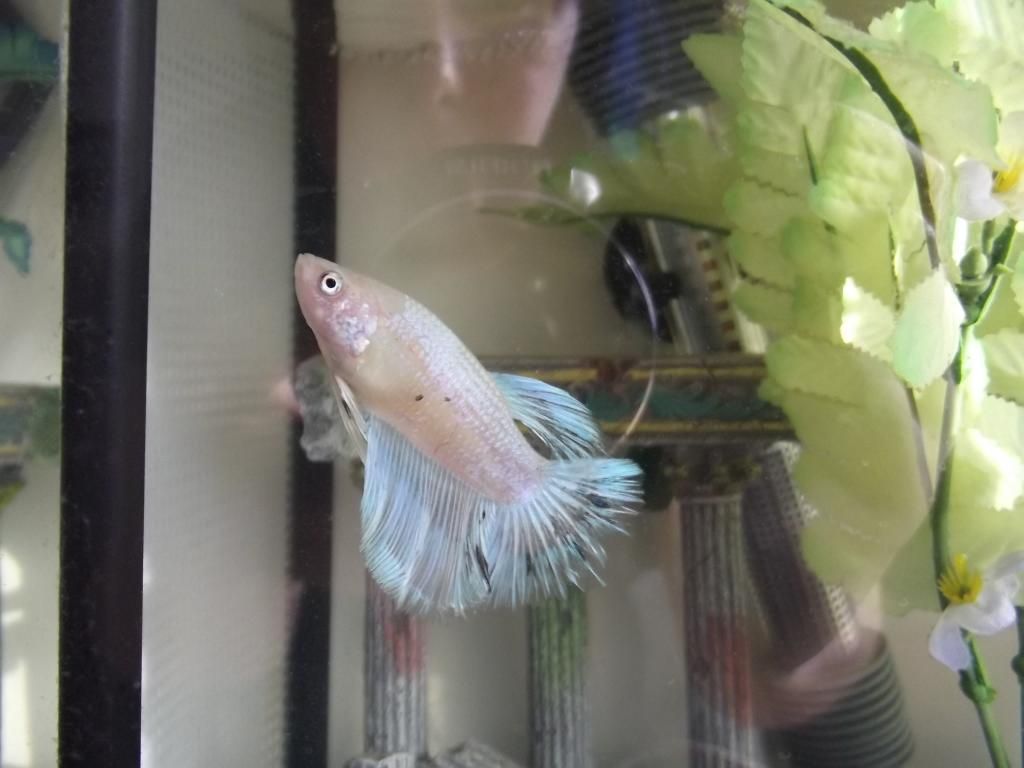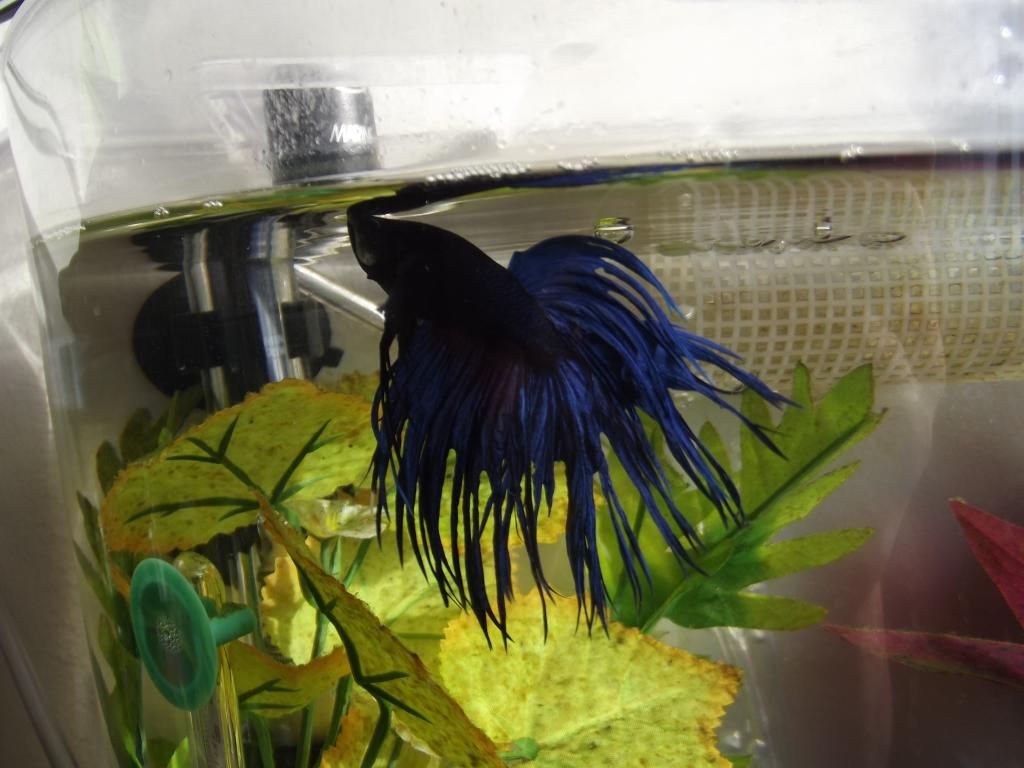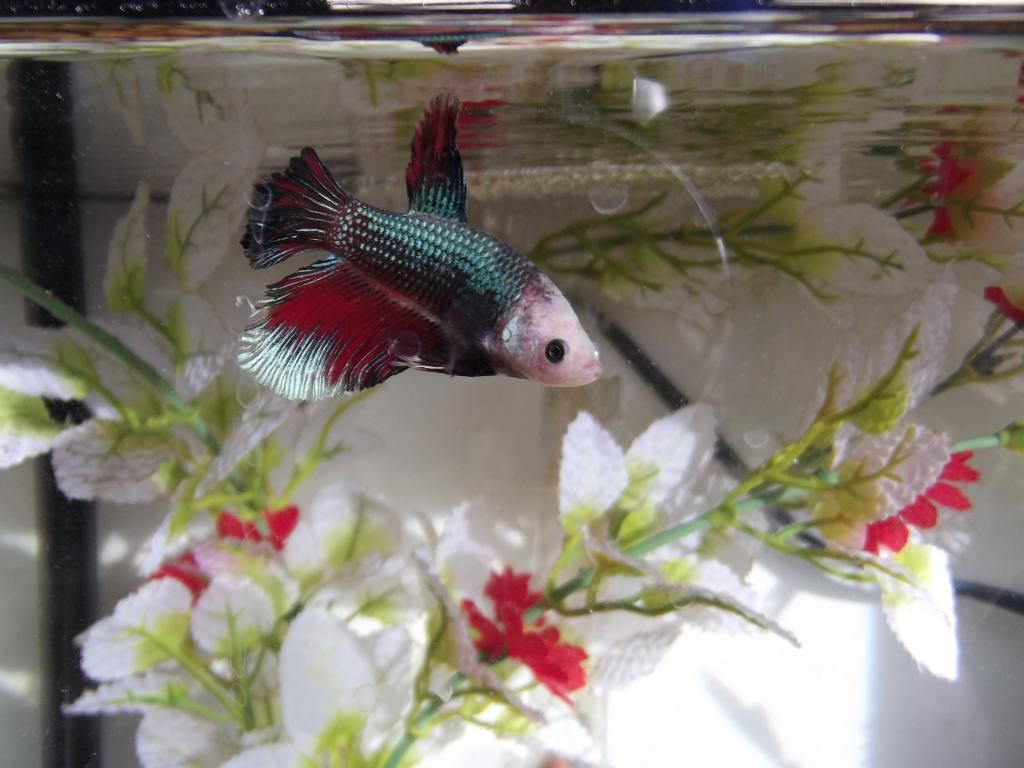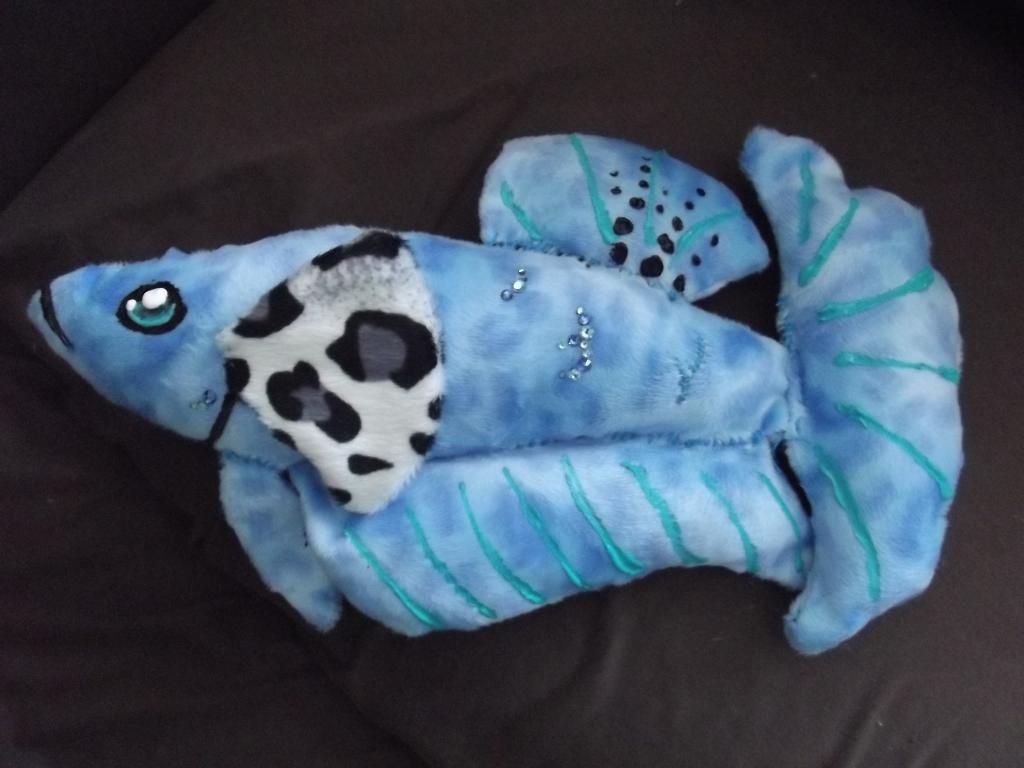 That is so cute how did you do that? 0_0
---
Veyron Sprite Ayala
S.I.P. Okami, Bahari, Lotus, Mercy, Daihatsu, Ascari, Kuraokami, DaBaDee, Zenvo, & Stella <3

Blood and sweat and 8ish hours of misery. SkyeWillow makes them and she sent me one of Demi. So i started based on her design.
Beautiful bettas! I especially am fond of the 3rd guy.
---
Flame - Red and Blue Veiltail Male
Oswald - Blue Halfmoon Male
Acheron's a hunk ;) From Logisticsguy's HM Fancy/Hm Koi spawn
Nothing new to report. Downloaded a new photo app on my phone fr fun and not sure if I like it. Doesnt upload to facebook like i'd like, so i upload it from this app to instagram to fb.....annoying! But I like the filters and editting options =S
But I find with new cameras and photo apps fish are so fun to get shots of!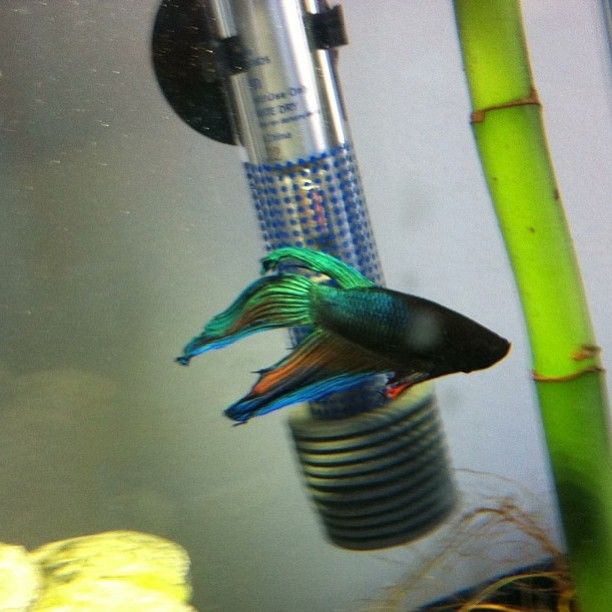 <-- group pics aren't so easy tho, bbffs? He flared at me the whole time u.u
Looks like I'll be adopting some more fish! yay! Details later on when I know more =3

ON other news...added my origami hairsticks to my Etsy along with my betta arts! Hurray!