Looks great! Would you be willing to let me borrow one or two of your fish for breeding eventually? The first and fifth male in post 173 are amazing!
I...will think about it. I'm terribly attached to them all xD And doesnt breeding shorten their lifespan some? Due to the stress?

As for the fish...1st one is Eranikus, he's from PetSmart in Calgary. Full dragonscale halfmoon with orange, red spots, and adowable wittle golden eyes~ but split ventrals. I love him a bunch, he's my rebel fish ;] I'e had him for a month now.

Fifth on the list was...Kalec'gos. He's aggressive, very proud of his 3 gallons of territory and not afraid of me or any other fish that's been nearby. He was lighter when I got him (not much) but he is beastly looking when he's doing his war-dance. He also has a LOT of iridescence, so not sure if you would want that.

Somewhere in this thread is a tiny link to a youtube video of them all flaring.
Hmmm... It really all depends on the age and health of the fish. It definatly effects females more. Obviously your choice and it wouldn't be for at least a few months.
I will let you know closer to then =) I assume if one of them see's an actual female fish and has a heart attack or dies from stress I'll get a baby look-alike xD But I'm sure you'd take care of them =)

The age might also be the deciding factor. Kalec has been with us 3 months, but was a decent size when we bought him. So I'd say he's definitely 6-7 months. Very active, and he's healthy, despite his eyes looking like popeye =P he's definitely healthy, no worries about that.

Eranikus is younger, I'm sure. Maybe 4-5 months, ballpark...really hard to guess when you get them at the store. He's super active too, but also young xP He doesnt have any problems, aside form spooking and running into his rock. He's damaged a few scales a few times, but everything's healed back very well with no infections.

-is proud-
That's good. I bought one a couple months ago and I thought omg! Popeye! But even after treatment and qt it never went away so I gave up and accepted that she is perfectly healthy. Sena has bred males like 2.5 years old. And of course you would get a few fry for free!
Yea, I got rlly worried he had popeye because it was immediately following an ick issue when him and Seiya shared the 10g. Had just got that cleared when thre was a nasty pH issue and Seiya's fins melted and Kalec prlly did have popeye for a little bit....

But after separating them and fixing everything, he's been perfectly fine. Just his eyes are now very striking and a little concernicus. But he's his usual, aggressive self, so I've been worrying less.
Harassing Eranikus tonight. I honestly think my fish think I'm on crack or something.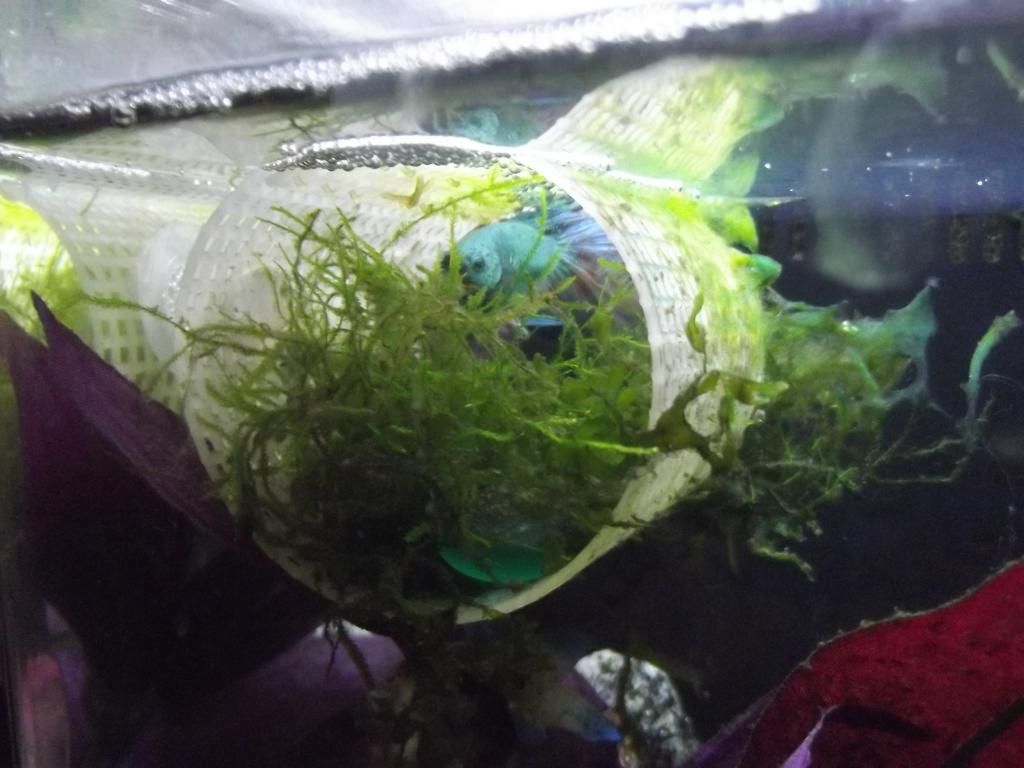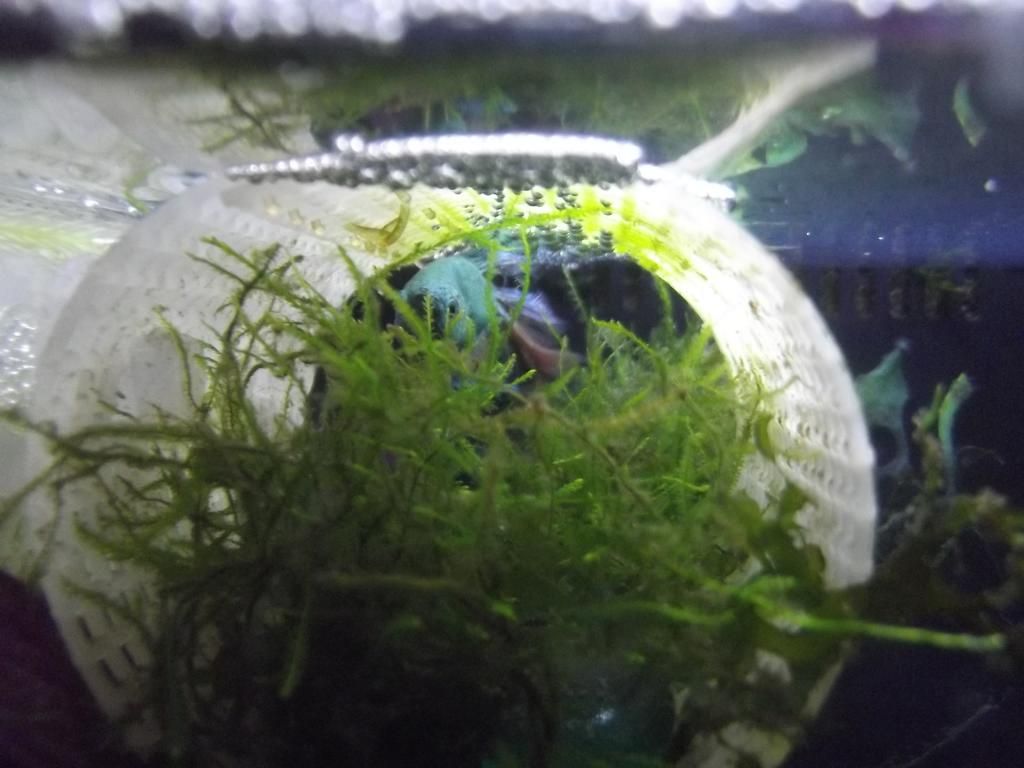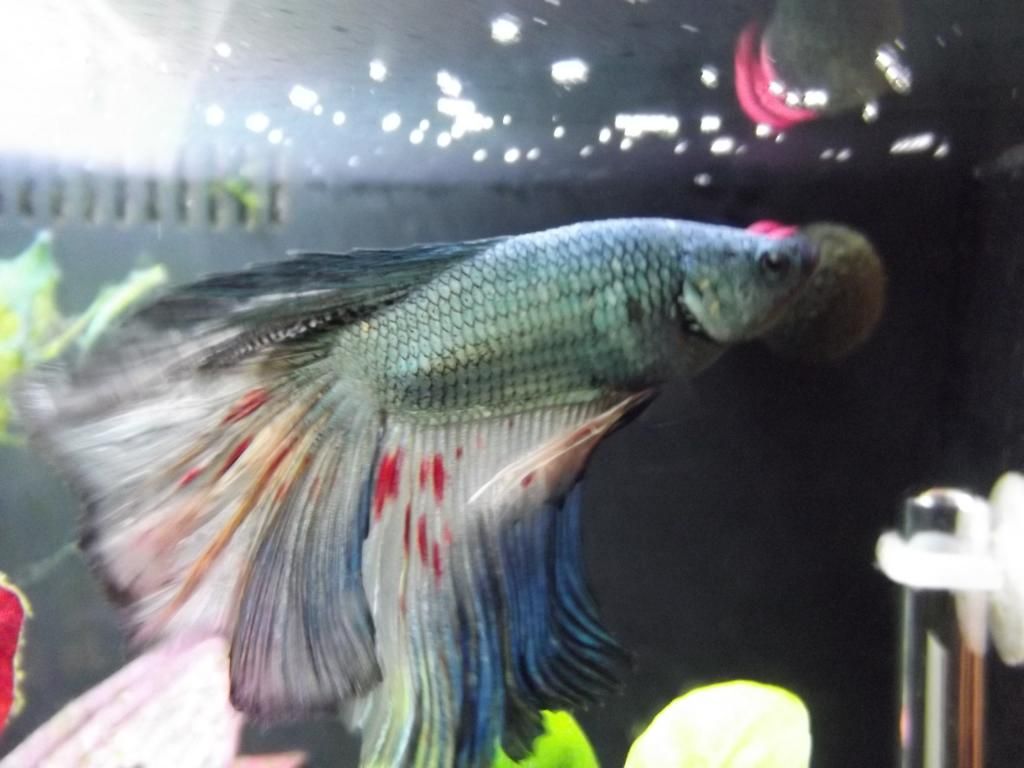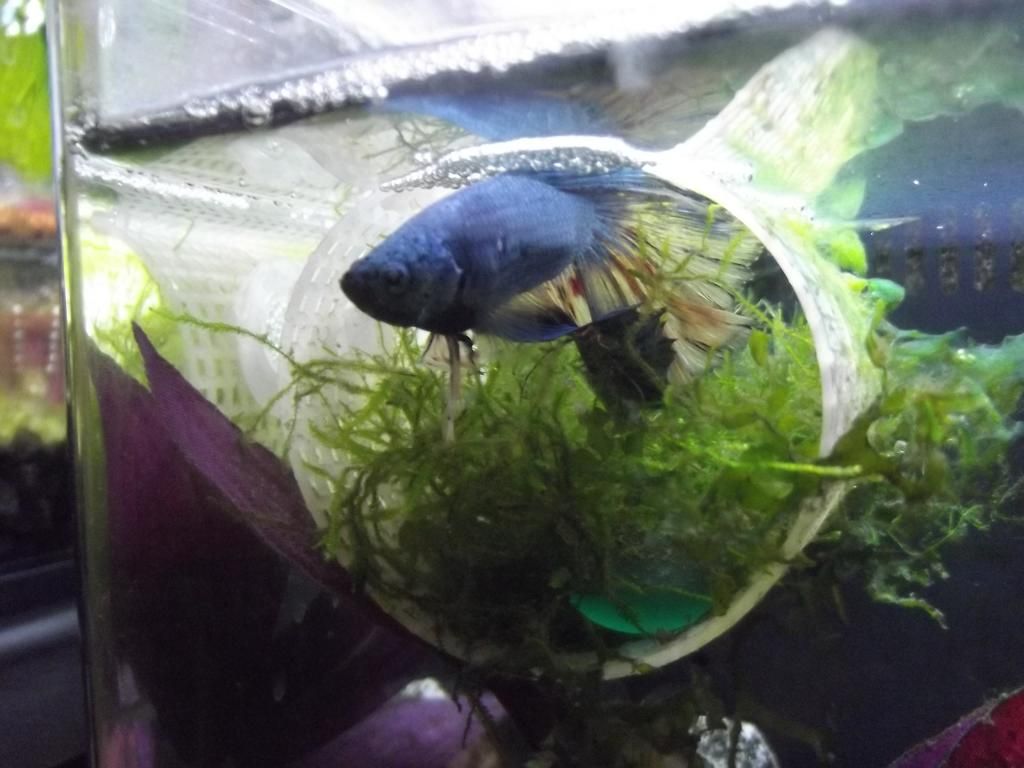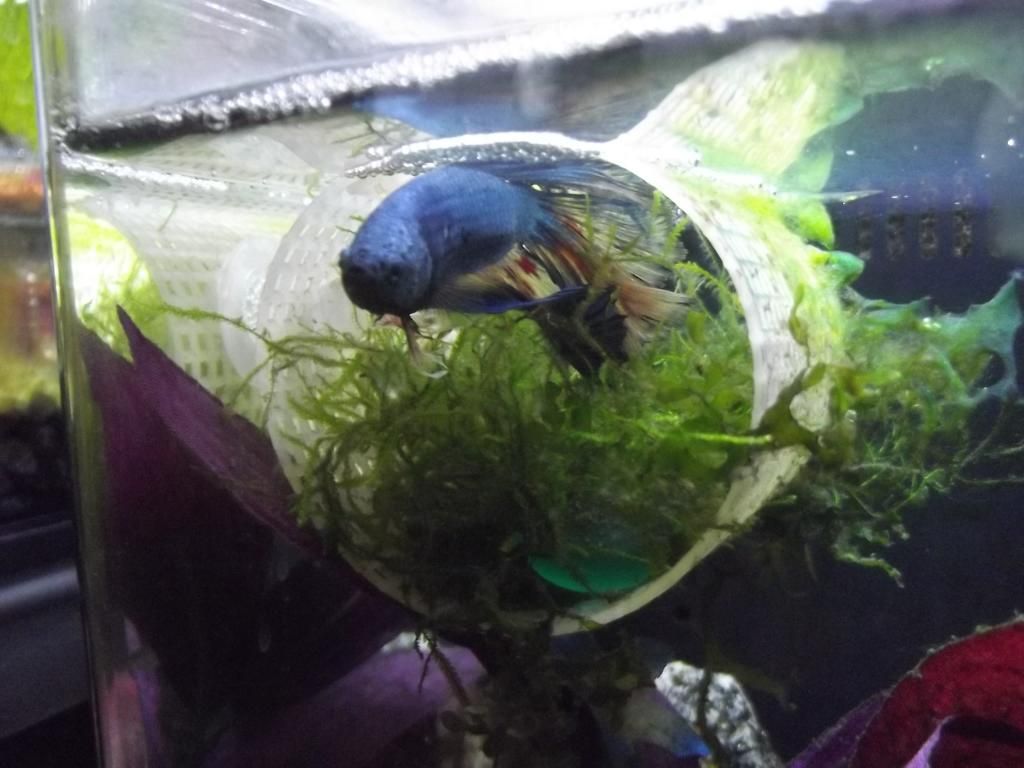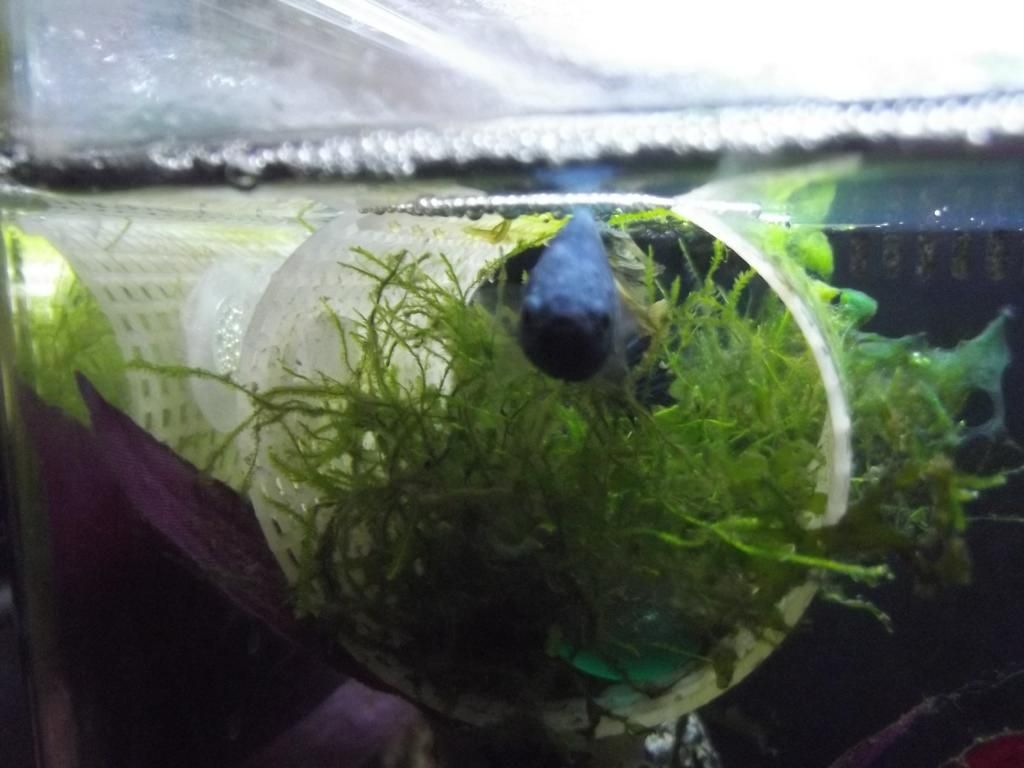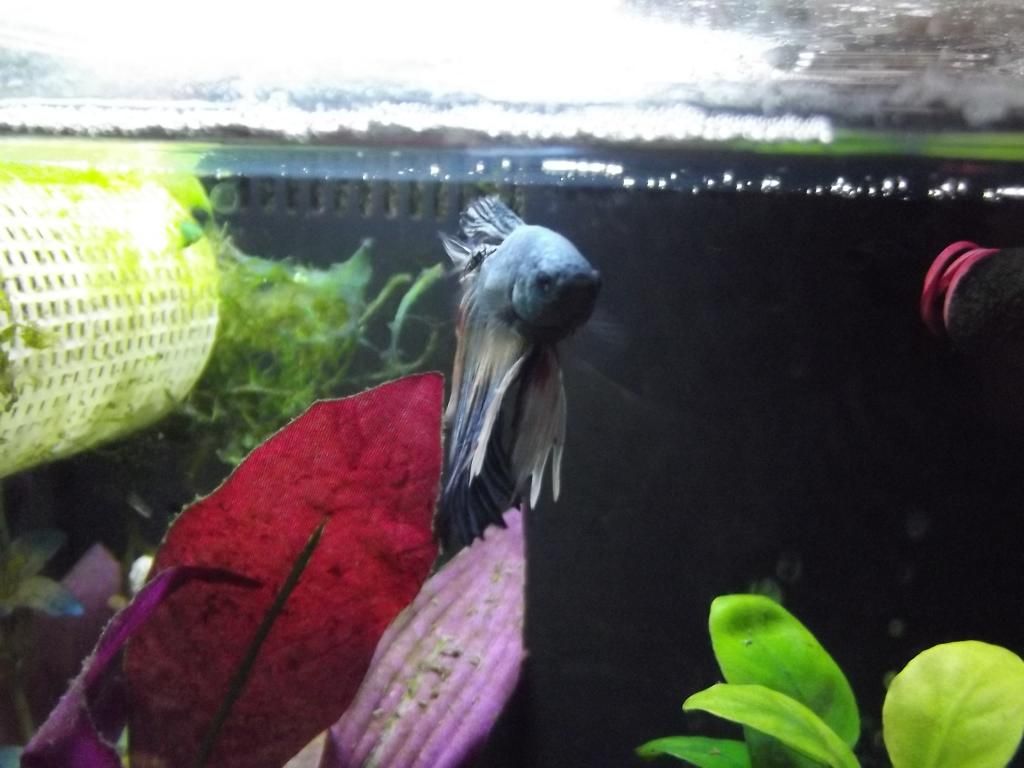 And moar Eranikus spam...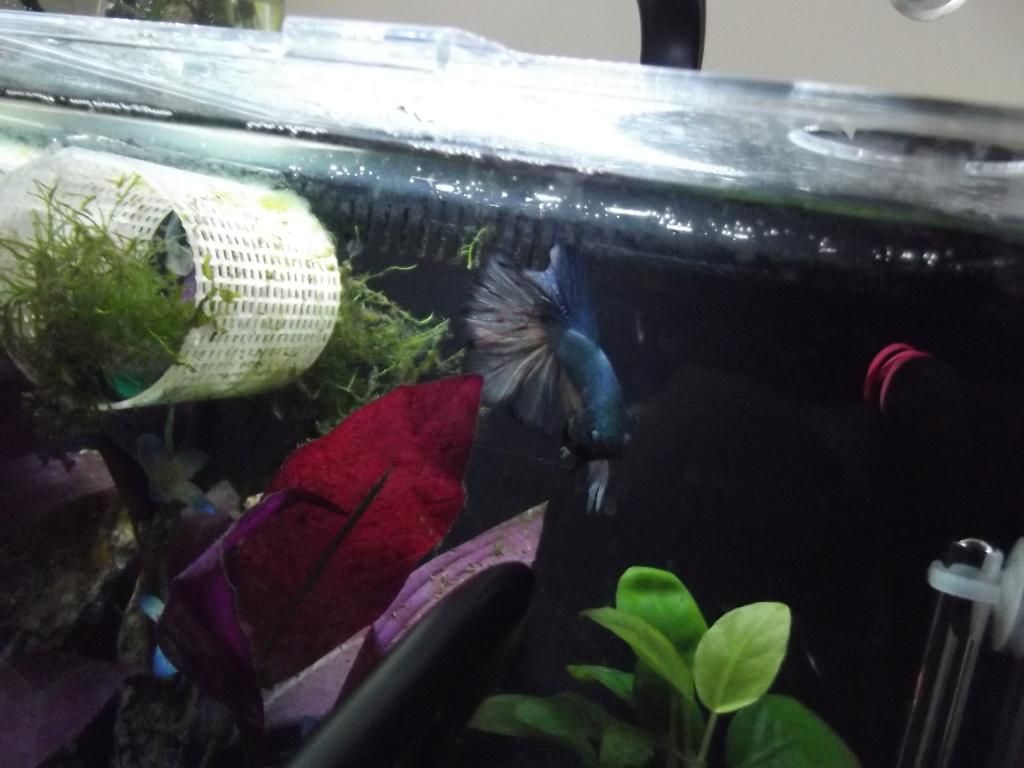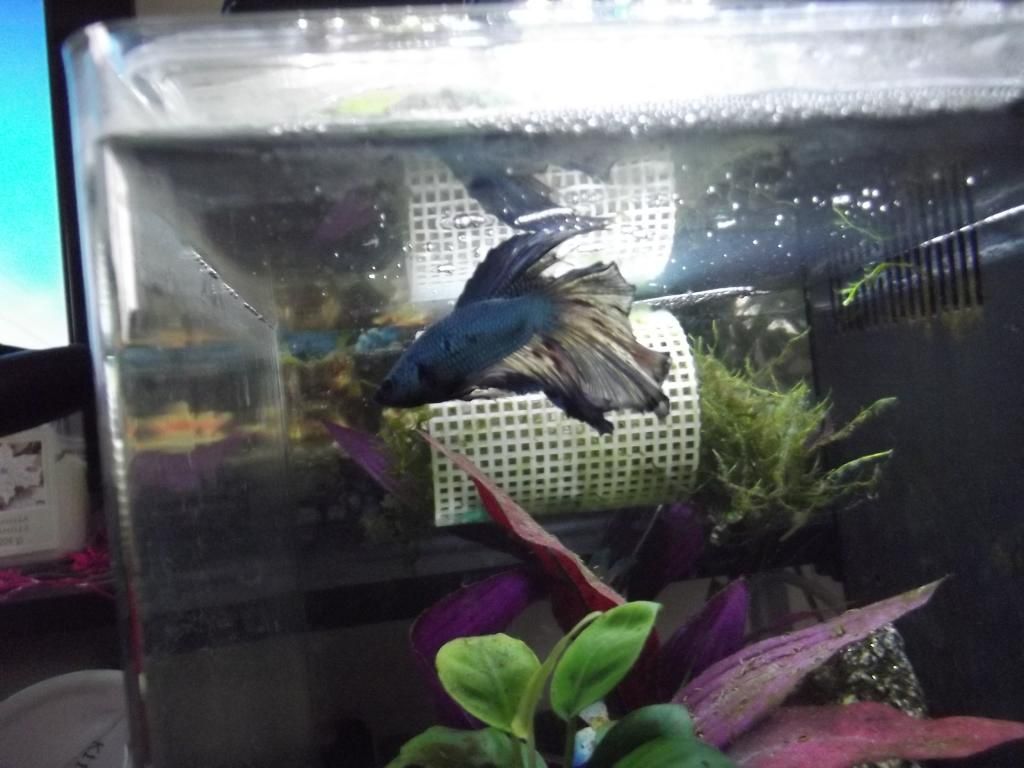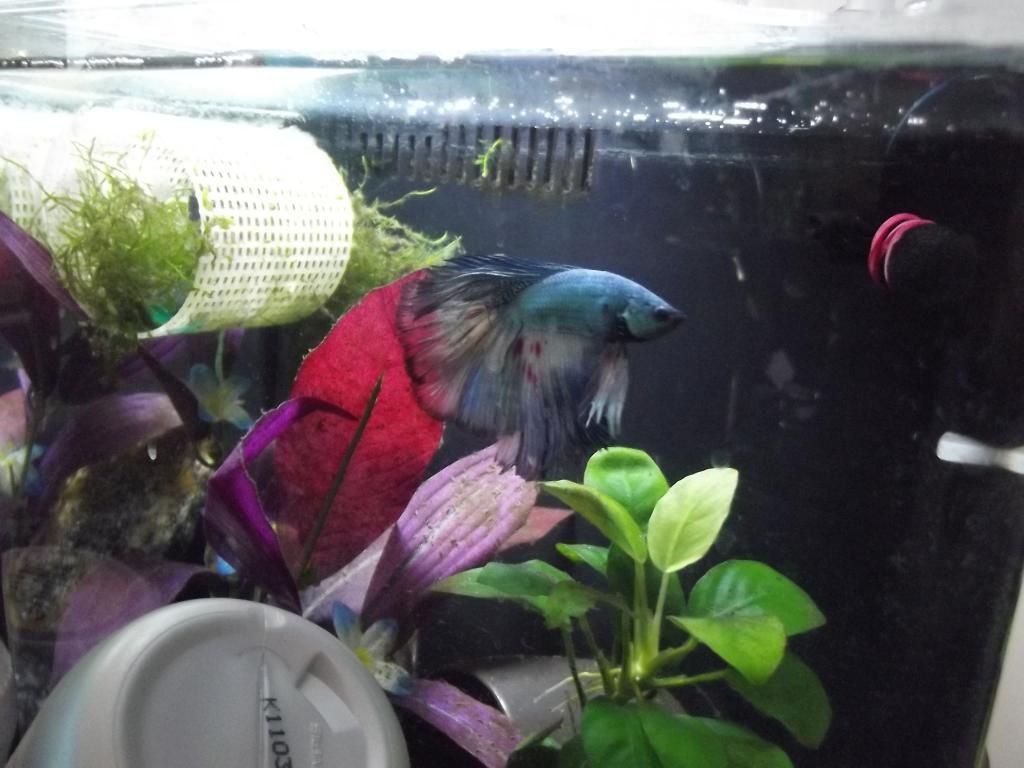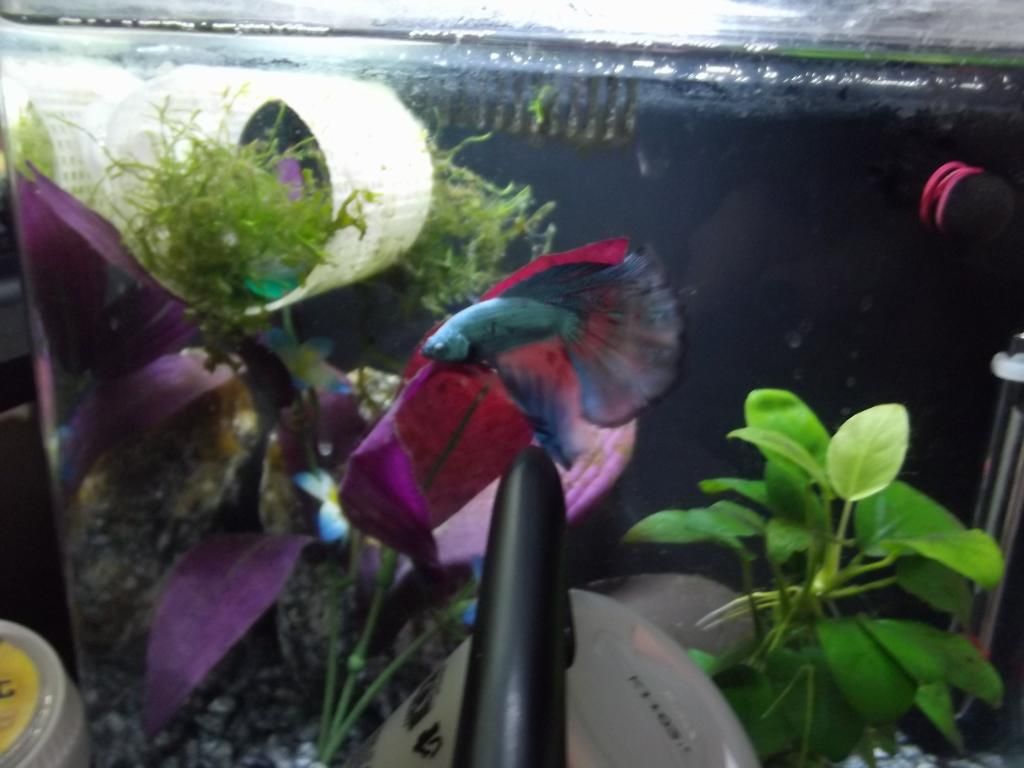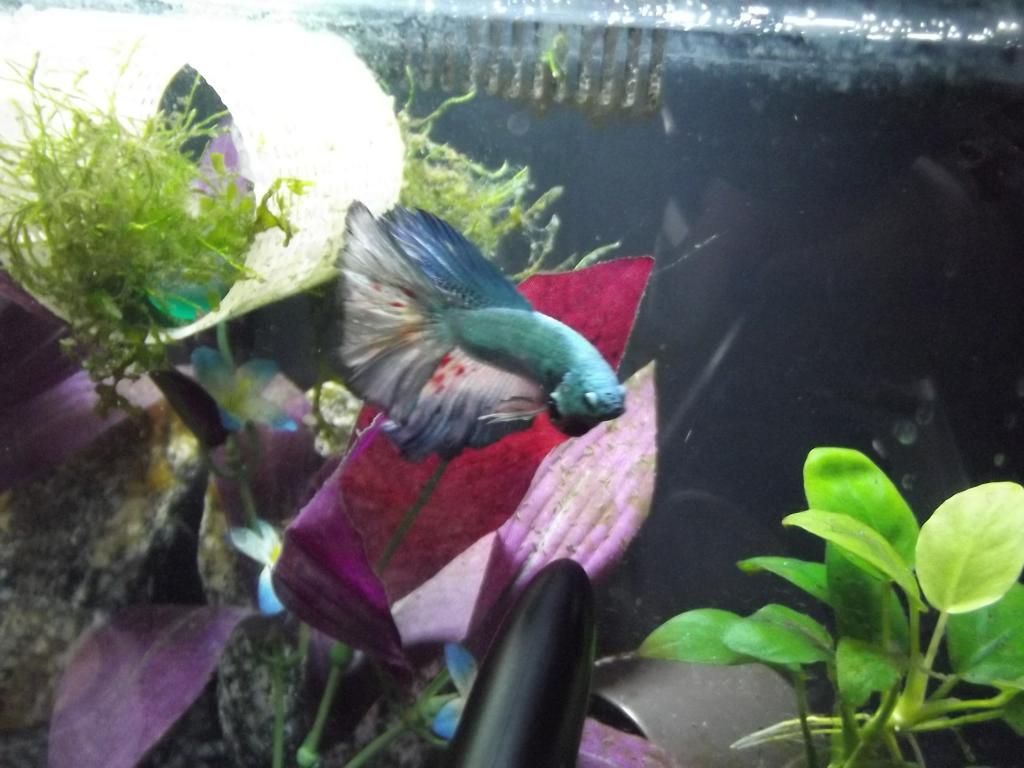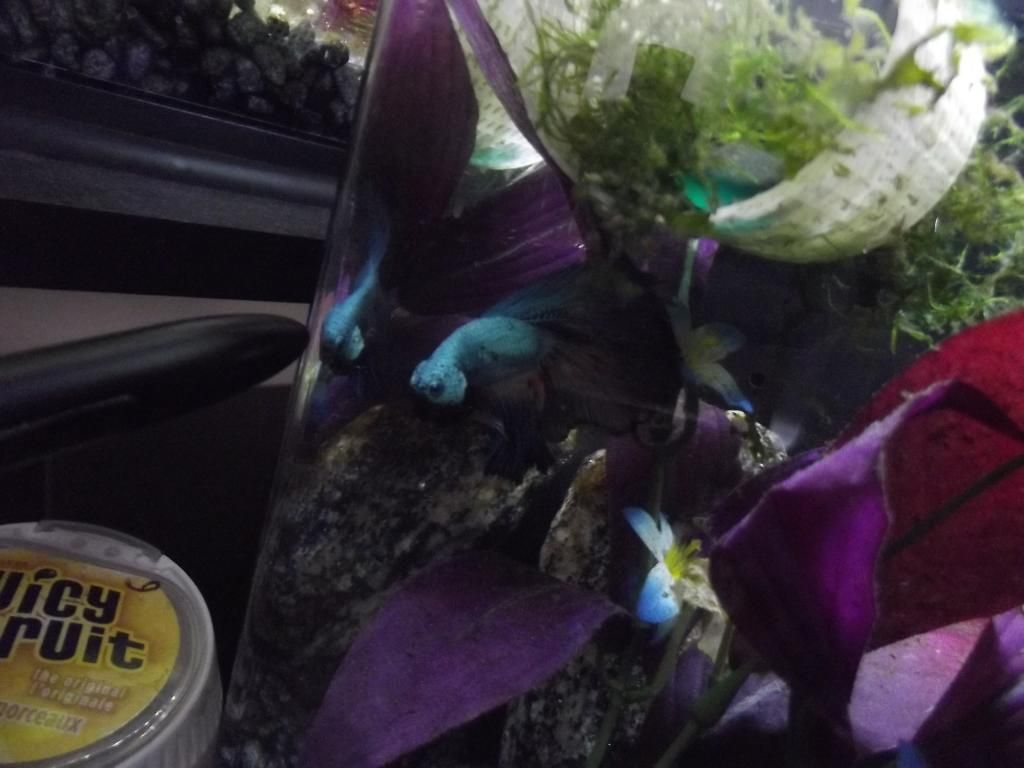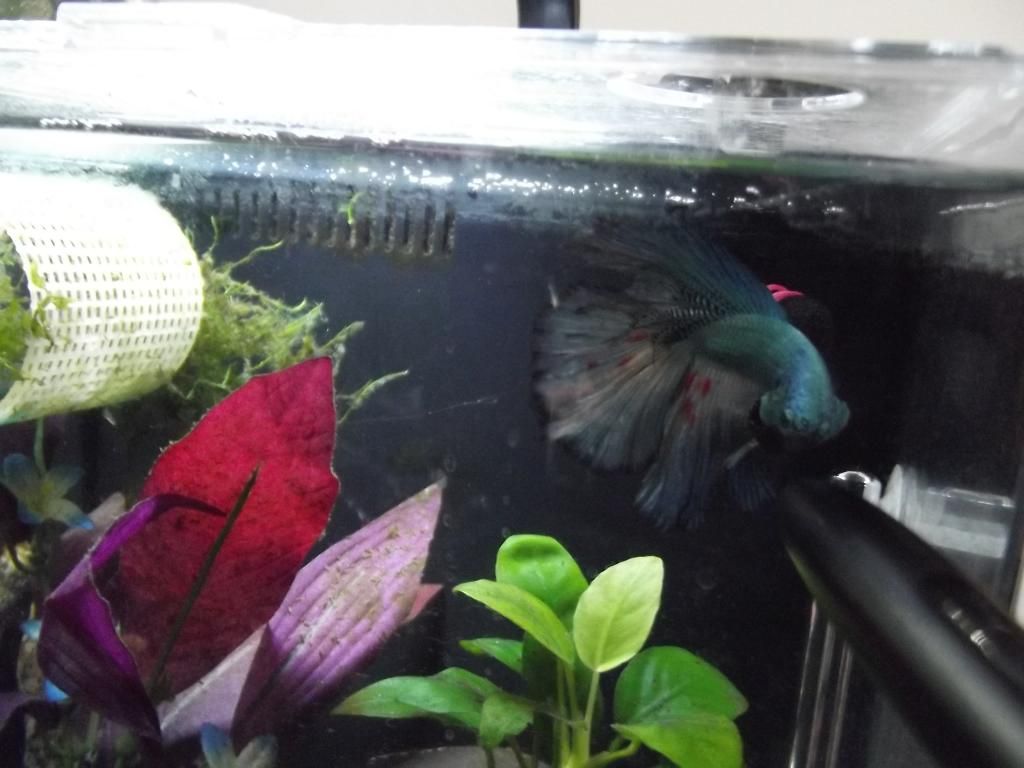 'Nother Eranikus Video
---
And a video of me bugging him =3 When I get my betta shelf I just might keep him on my desk. Not sure, since Ryuu needs some company - either fish or mine. Hmmmm!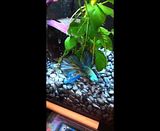 =/
---
Trying to find some more floaty plants for all the tanks. Getting a helping hand from LG which is awsm! But wanting a variety too. Found a Canadian seller on Ab who doesnt seem to have bad prices, so it's a thought.

Been trying to find new life spectrum though, and I just can't. There's not even a garuntee Amazon.com sellers ship to my address, being rural and small town Canada and all. =/ I just dont understand why petSmart/PetCo don't ship certain items.