Moar Pic Spam!
---
Water changes means picture time xD Especially when I get a chance to catch them in natural sunlight! =D Really brings out the color and details with not too much irid =3
Toothless - super glad his fins have grown back, but they're going to be messy for life. I'm okay with that though =)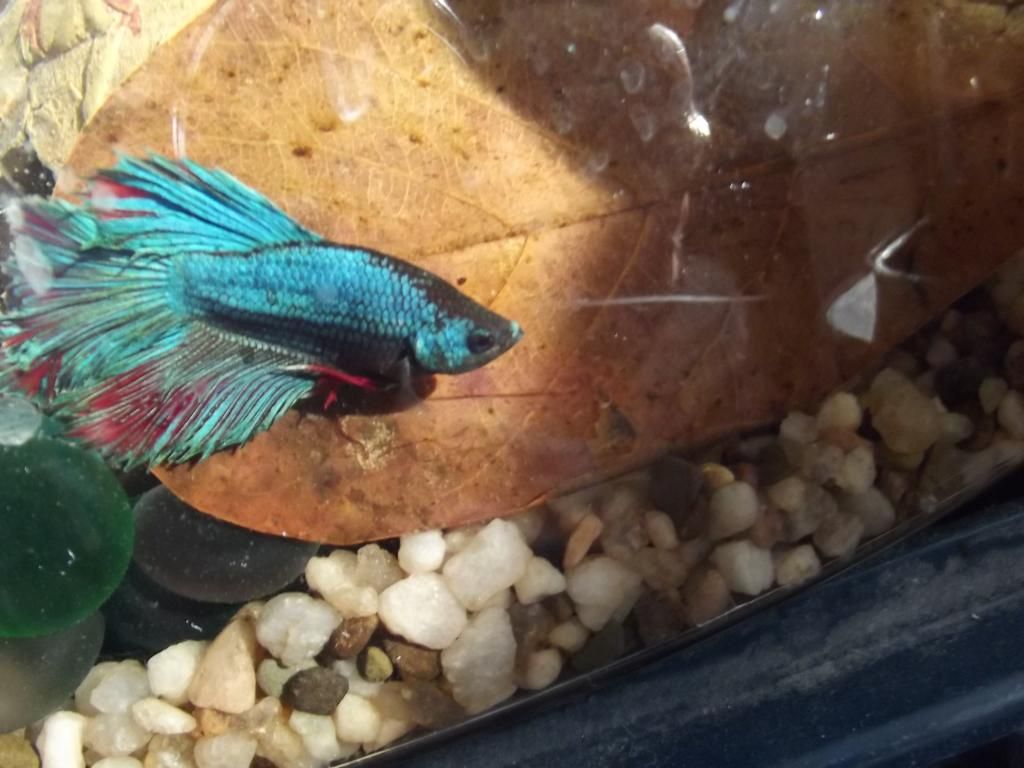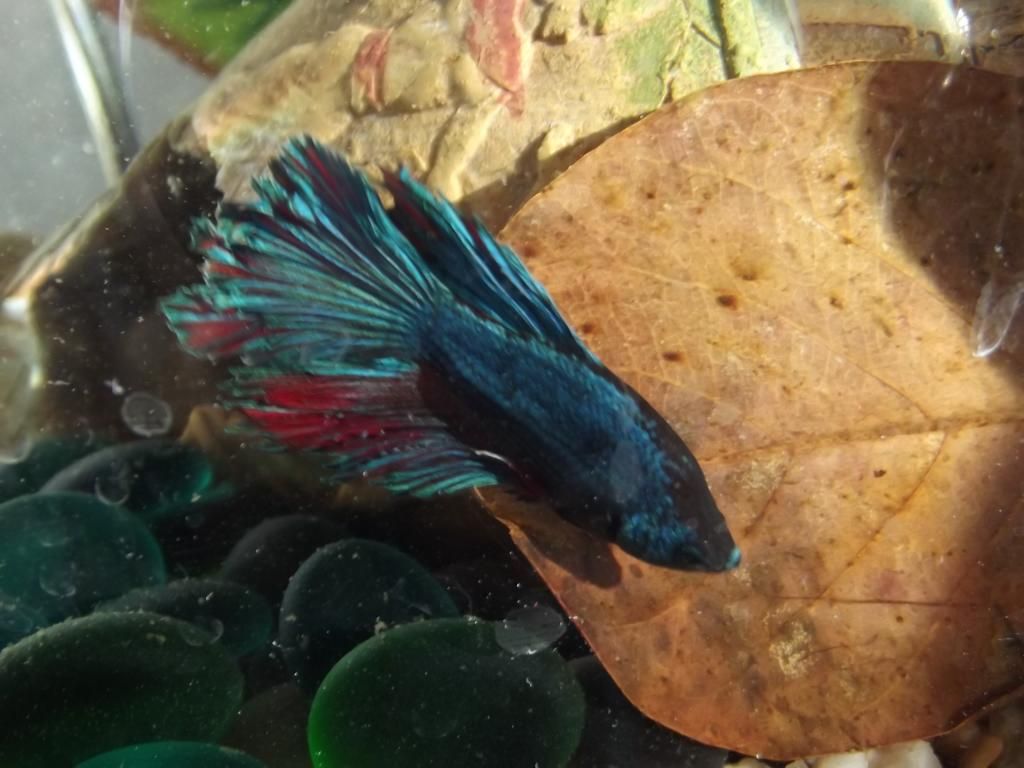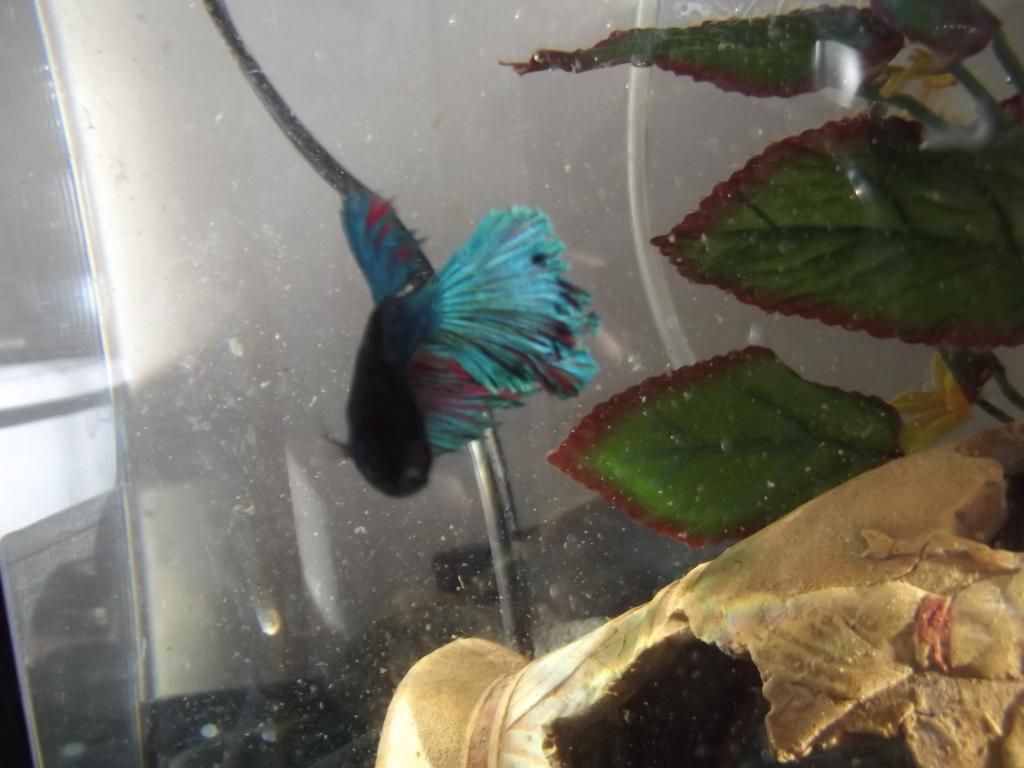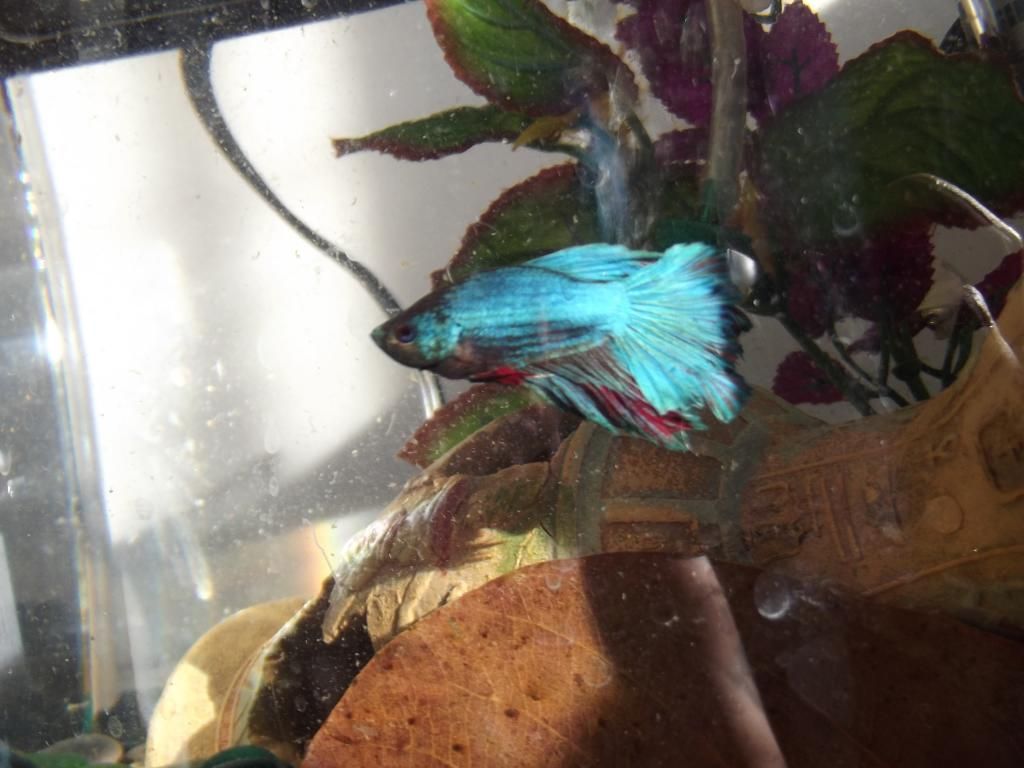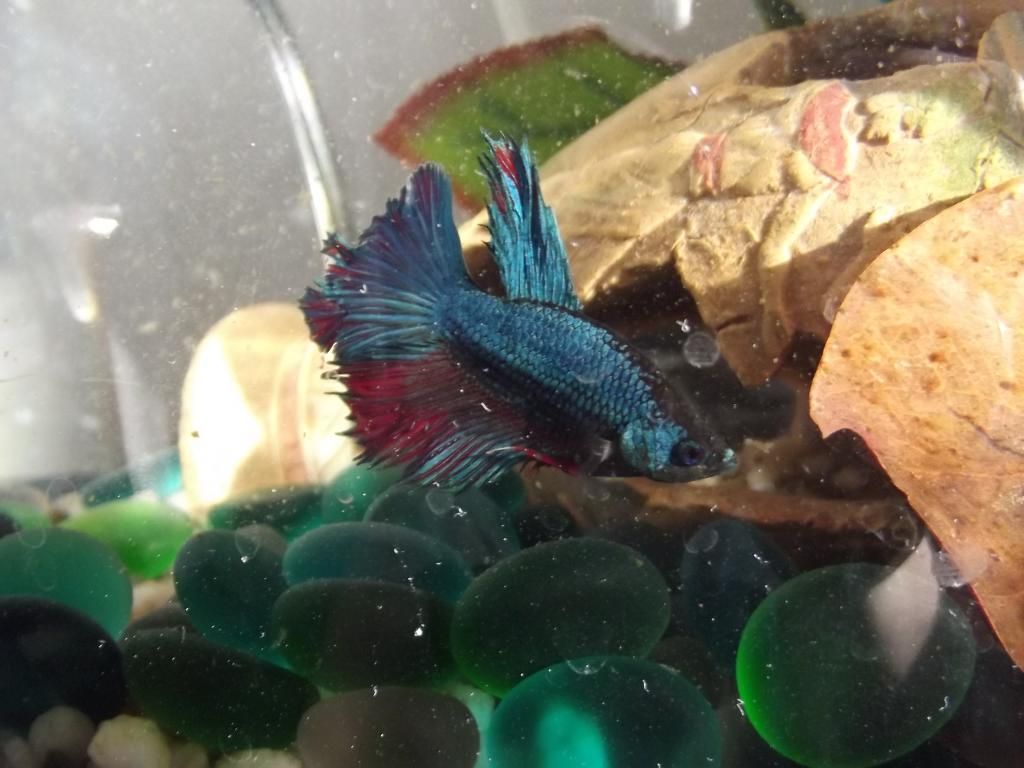 Acheron~ <3 I love that I got a very good shot of him with all his subtle colors! Though the light blue turns into a sort of carribean blue green ontop of his head. Very, very subtle, if he ever developed yellow he'd be rainbow =) He also has the most impressive grumpy face of all my fish xD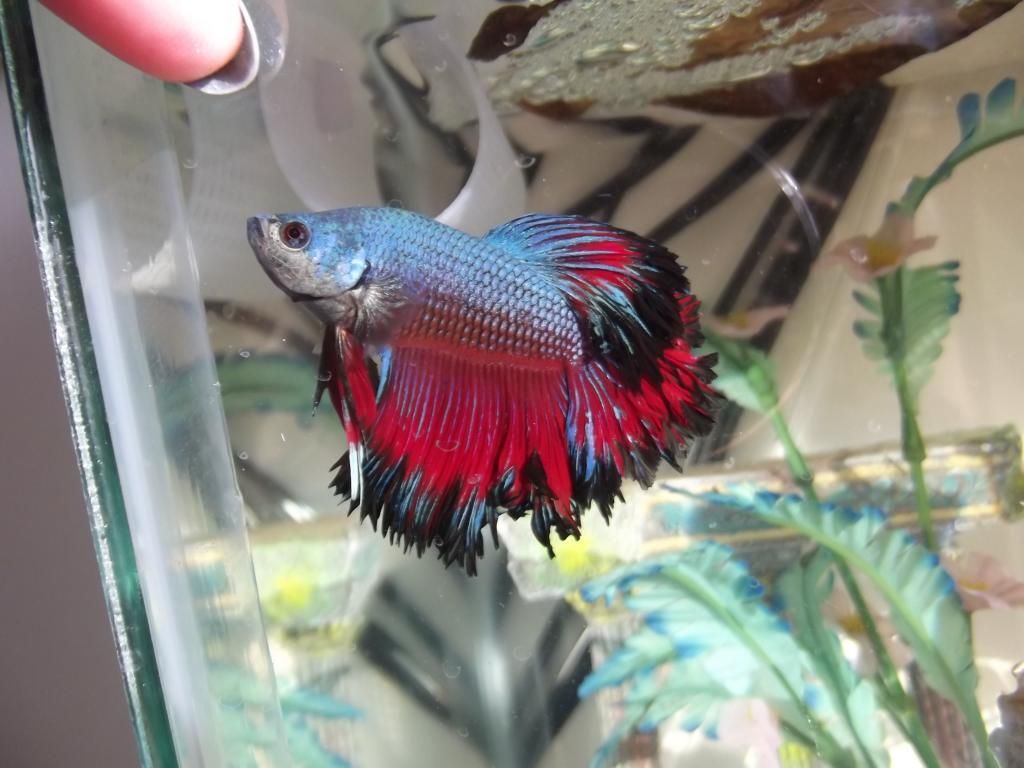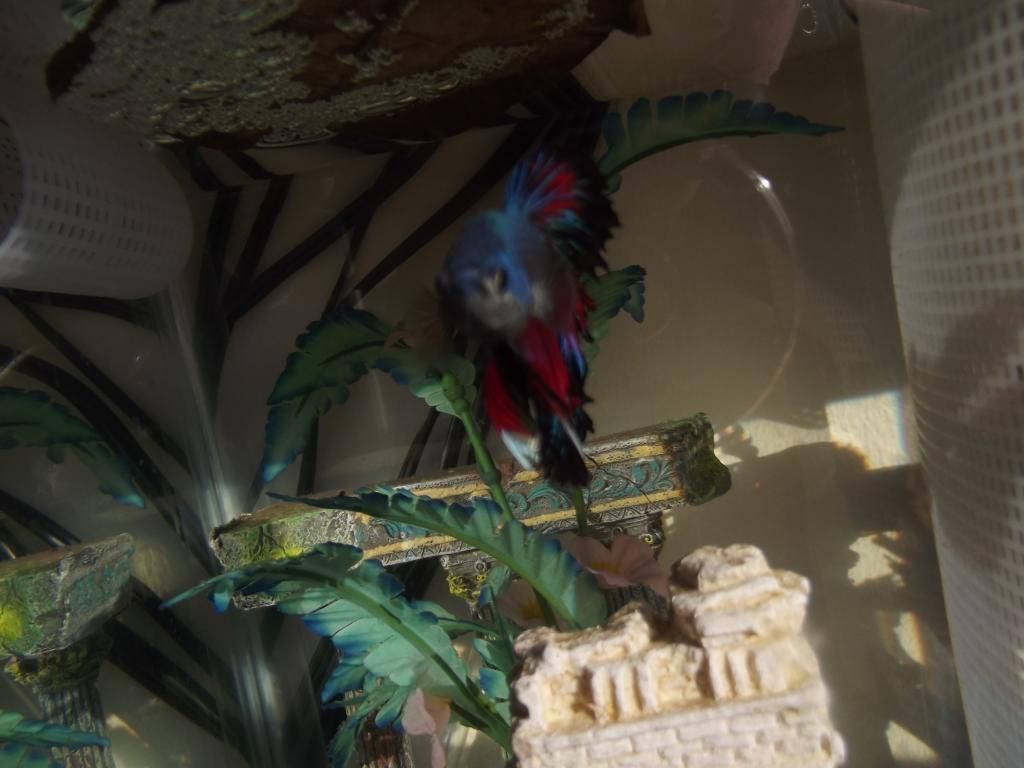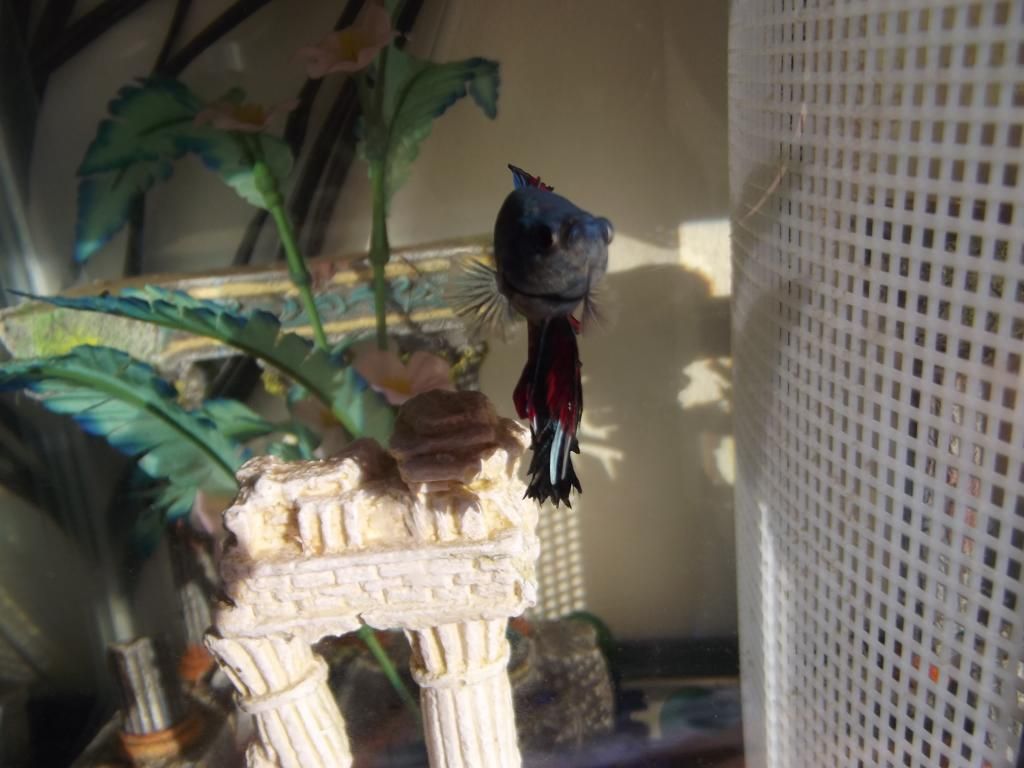 Styxx - for a while there he had no color at all and only the blue irid ontop of white coat. Now he's developing some of his blue back - excited to see what he changes into now! =D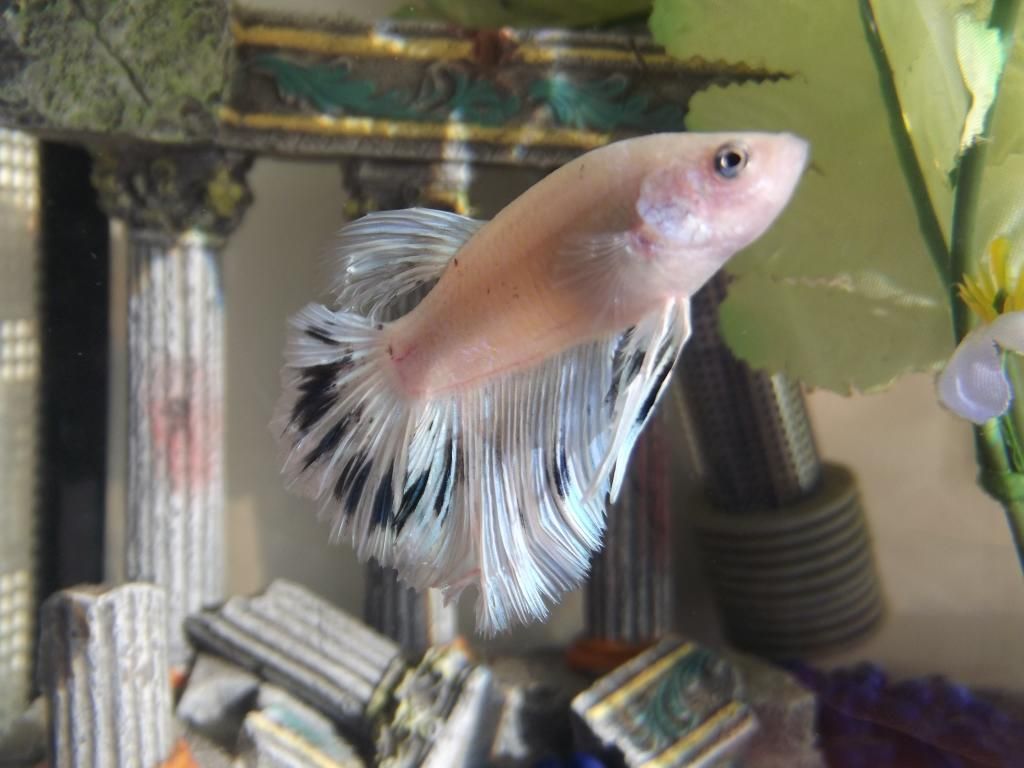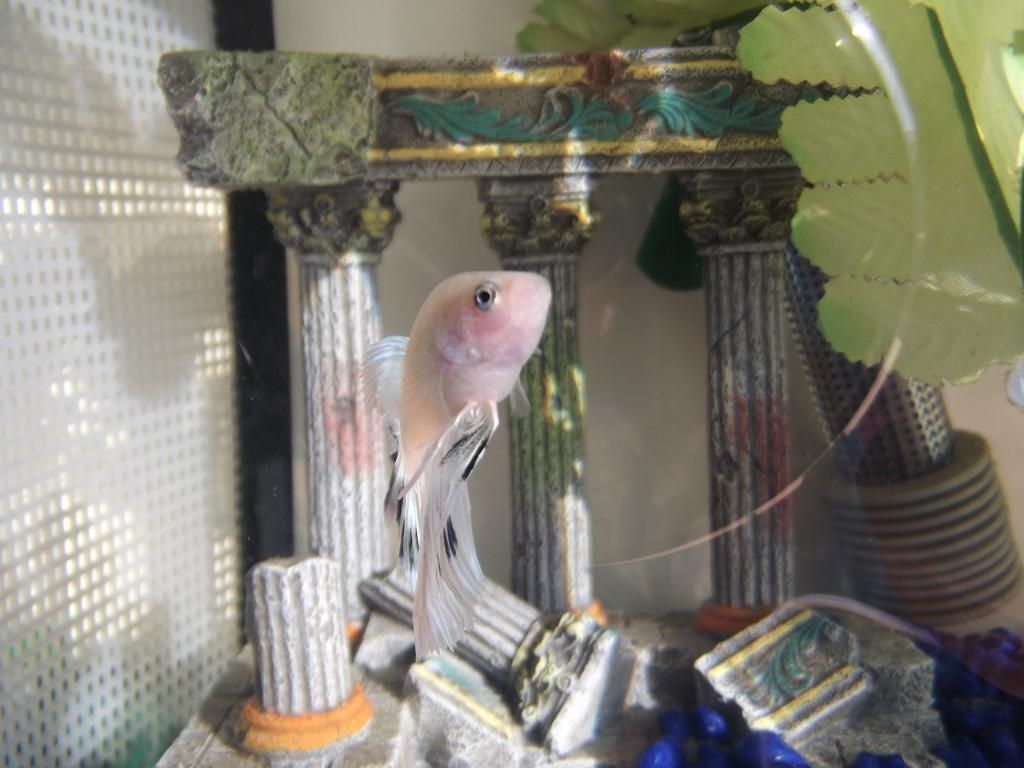 Tatsu - he's going to be feathered/fancy like Acheron for sure. There's some slight pale koi marking's developing in his sides again, so he may go lighter again, I"m not sure yet. I'm just glad he still has his red geisha lipstick on xD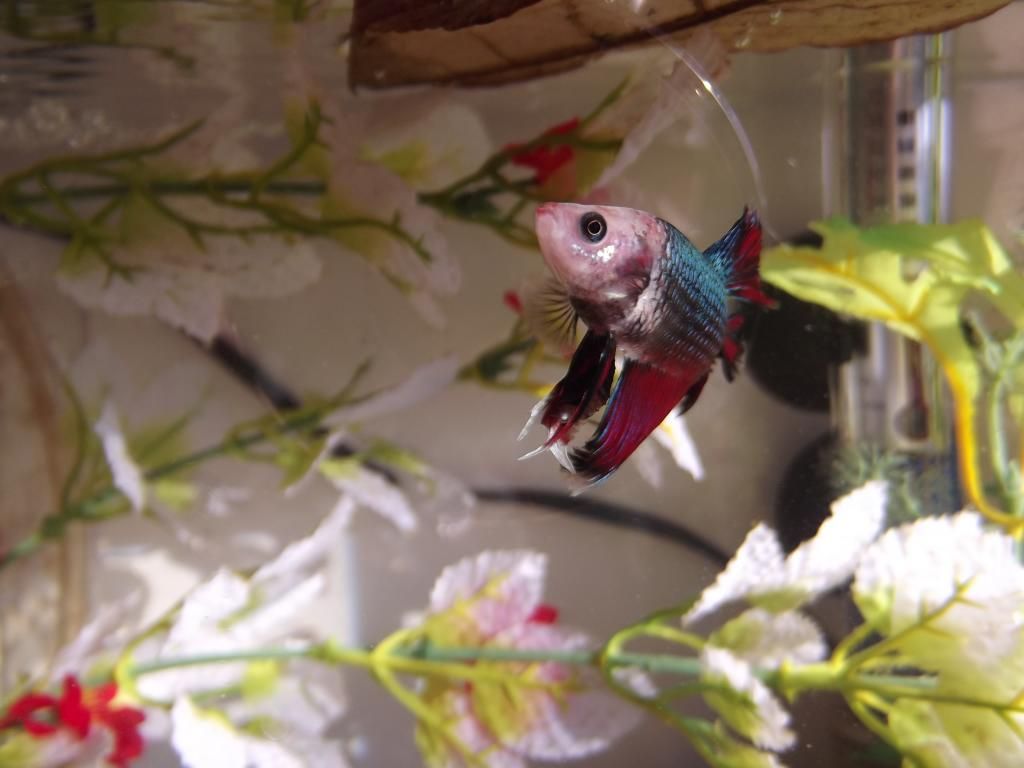 And Kalec'gos. My gosh, he doesnt approve of my camera xD As soon as I walked up it was all attitude and big flare! And yes, I'm aware tehre's a ton of algae in his tank...it gets scrubbed every 2-4 days when his water gets changed =S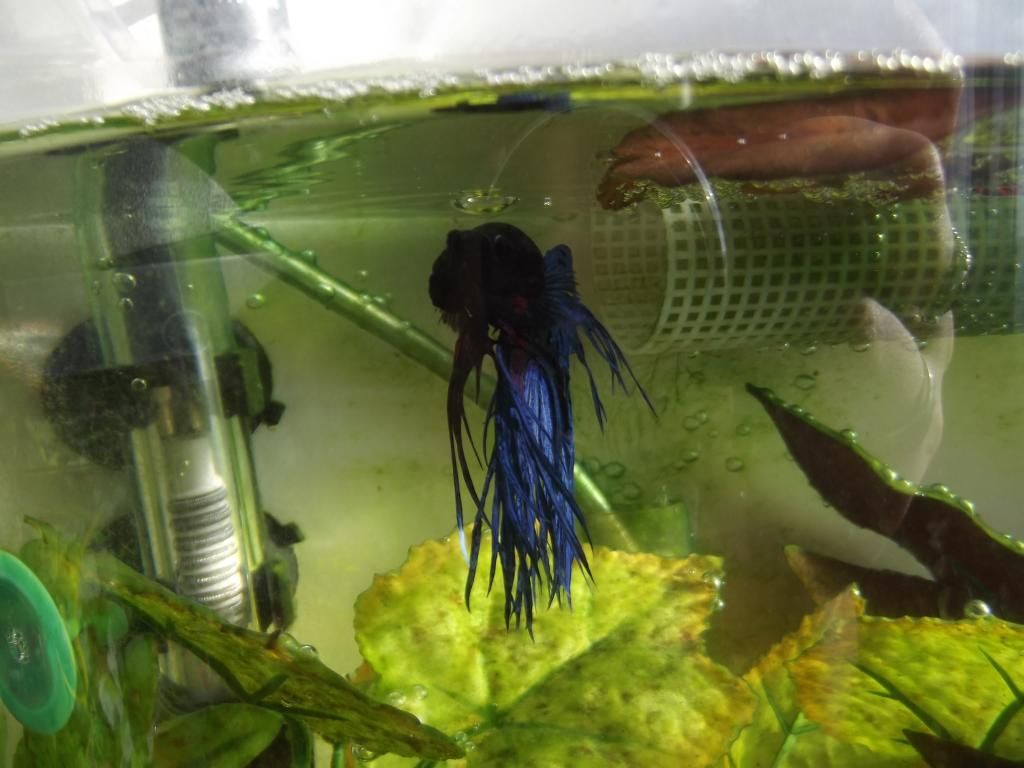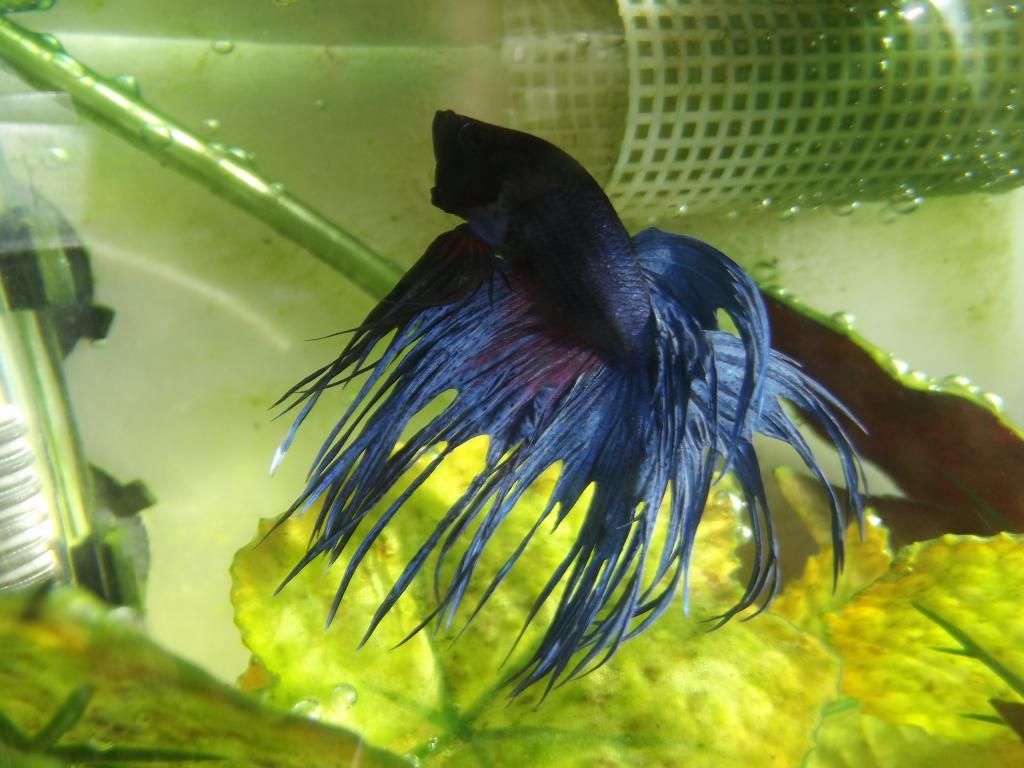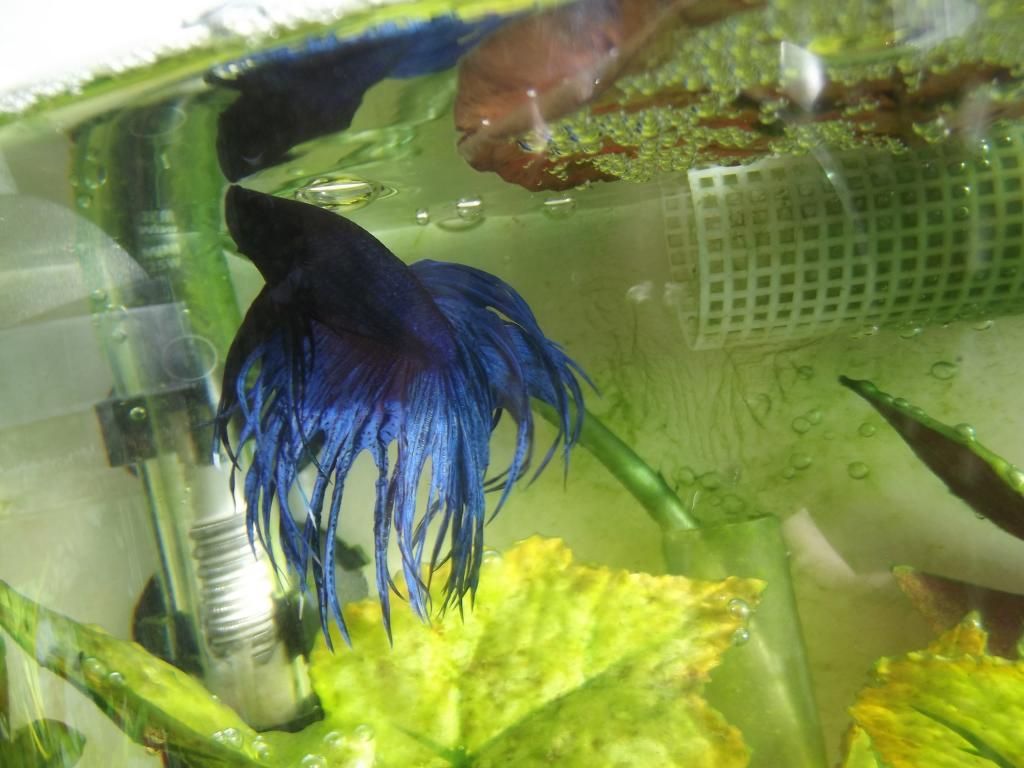 I'm going to enter that awsm pic of Ash into the monthly photo contest =)
You should. He is gorgeous. Starting to wonder if he could be a giant actually he was always a really big fry and has the look. Oh I love those hammocks. Where did you get those? I MUST have them and put them in all tanks. Your fish look terrific.
---
Proud IBC member
Thanks guys =D

I made them, LG =) Just plastic craft mesh, a suction cup and some fishing line. Acheron really likes his, it's where he sleeps during the day so he doesnt have to look at anyone. He always sleeps facing the wall.
You made them Wow they are great. Maybe you could make some for me and we could work out a trade for ?? Im also interested in adding them for sale. I wonder if I could put a row of them in sorority tanks. Your thoughts?
---
Proud IBC member
I dont mind making them, they're cheap and easy.

I've thought about adding them in the sorority as free floaters so girls dont swim out at once and are immediately faced with pne another. They float fine and adding weed or moss makes them good and comfy hiding spots
I bet the fish love it. They love the floating log and this does the same purpose, gives them a nice little hide spot and the way you have the moss is great. I just love them and since they are cheap and easy its even better.
---
Proud IBC member
Mmmhm, and no wierd chipping paint! I heard some people's betta logs chip after time D=

Only thing is for the ones I use fishing line for, those cant be free fliating in male tanks - even cut short the fishing line is sharp and I dont have aquarium silicone to fix it
If I send you some plants, aq silicone and some nls would you make for me?
Me trying to bribe you here! Oh yeah my log has a lot of paint chip issues. I plan on coating it with a waterproof diamond coat varithane soon.
---
Proud IBC member