I have seen bettas on Aquabid with similar colours to him. Aside from the obvious proof that he got his fishy butt beaten in his tattered fins, he looks healthy. Enormous change in colour, but hey, that's marbles for ya. In fact, the pictures popped up first and I was like, "Holy s***! That is one awesome fish."
---
Well I'm glad others still find him attractive. And he is doing really well in his own tank now with a neighbouring tank's fish.

And the markings didnt even come back in the same places (like the back of his dorsal instead of the front). So.......just a scary change from a fish that wasn't supposed to have the gene, is all. As far as I know, any ways.
Happy News
---
I'm getting MAnaphy, Simi and Chibisaur this week, so am prepping things for them.
Manaphy will be sharing the 10g with Acheron due to lack of heaters, but I think they'll be okay. If not, I'll upgrade them then (even making room on the betta shelf just in case).
Chibisaur will have his own 5g, and Simi will be going into the sorority with Anora.
IN prep I've tied some more plants upside down to some dividers, and strung them across the tank so there's mroe coverage in the high zone (which there hasn't been cuz all my floaty weed melted on me )
PIcs are of Manaphy (blue hm), and Simi (the ct girl, not the red boy)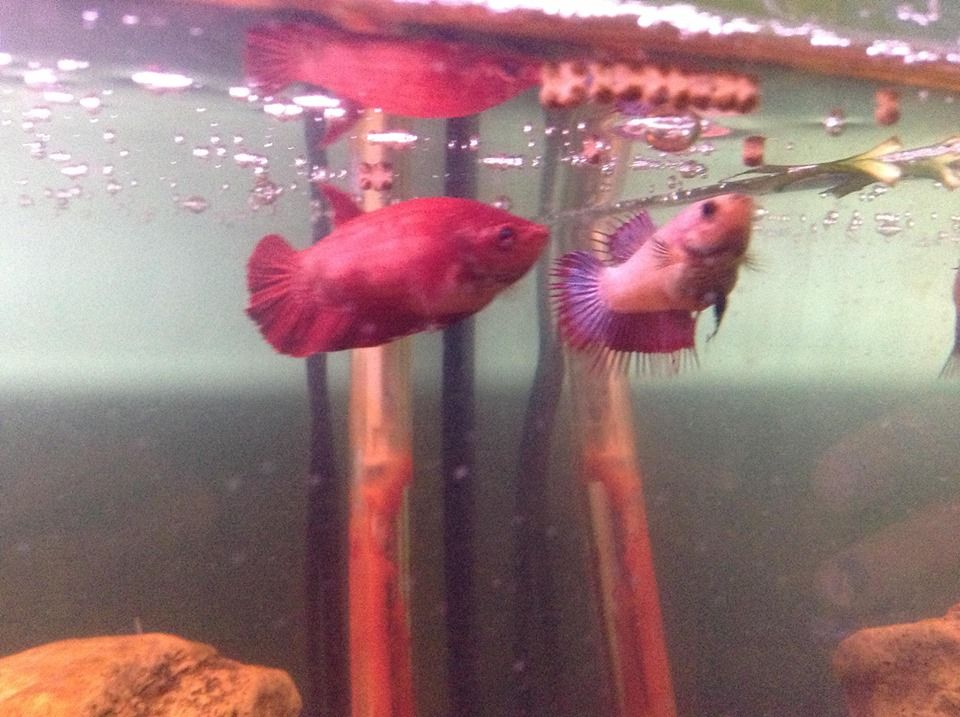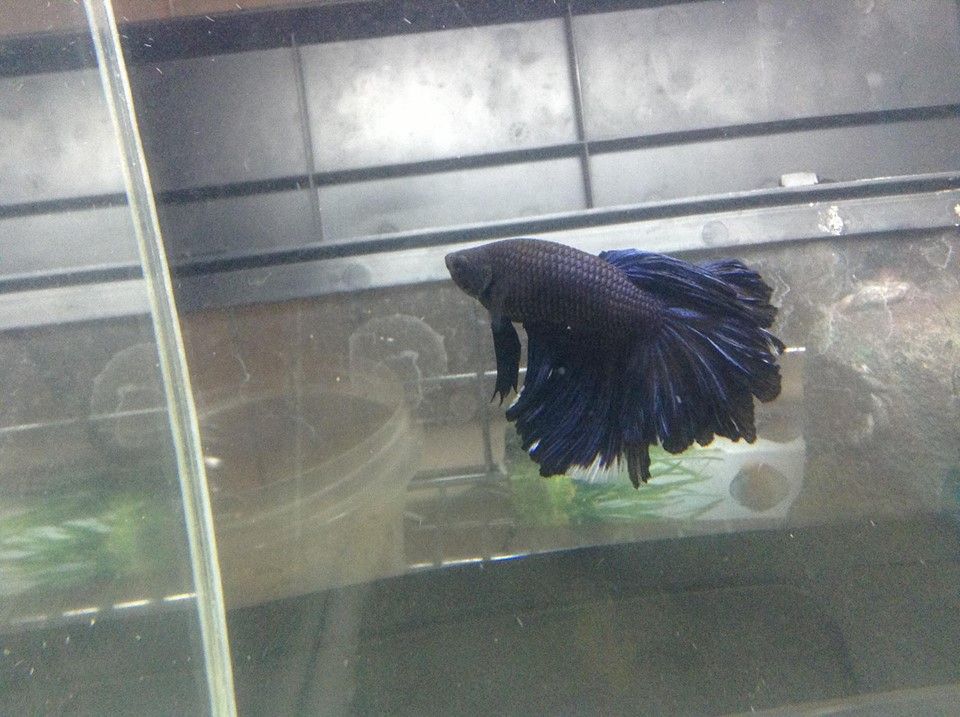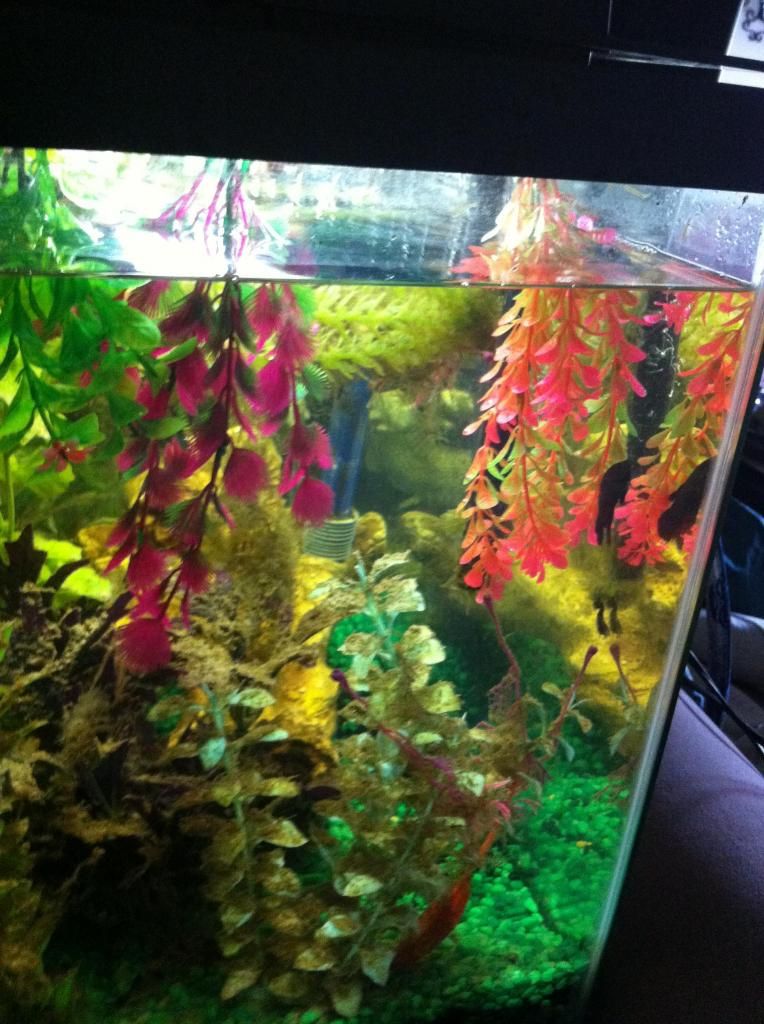 Just because I dont get many shots of my fish sleeping, I managed one of Acheron who is still snuggly floating in his wisteria =)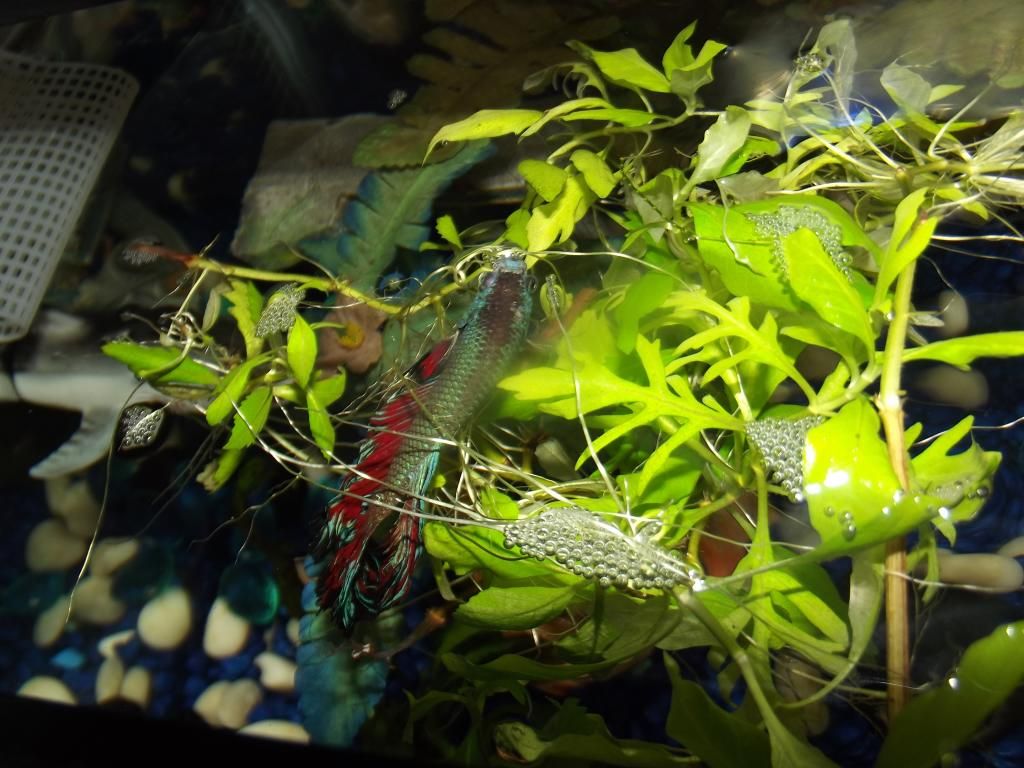 Midnight seeps after late nights bubbles <3
New Arrivals from BB123
---
They all arrived perfectly safe and healthy!
First up is Chibisaur who is absolutely adorable!!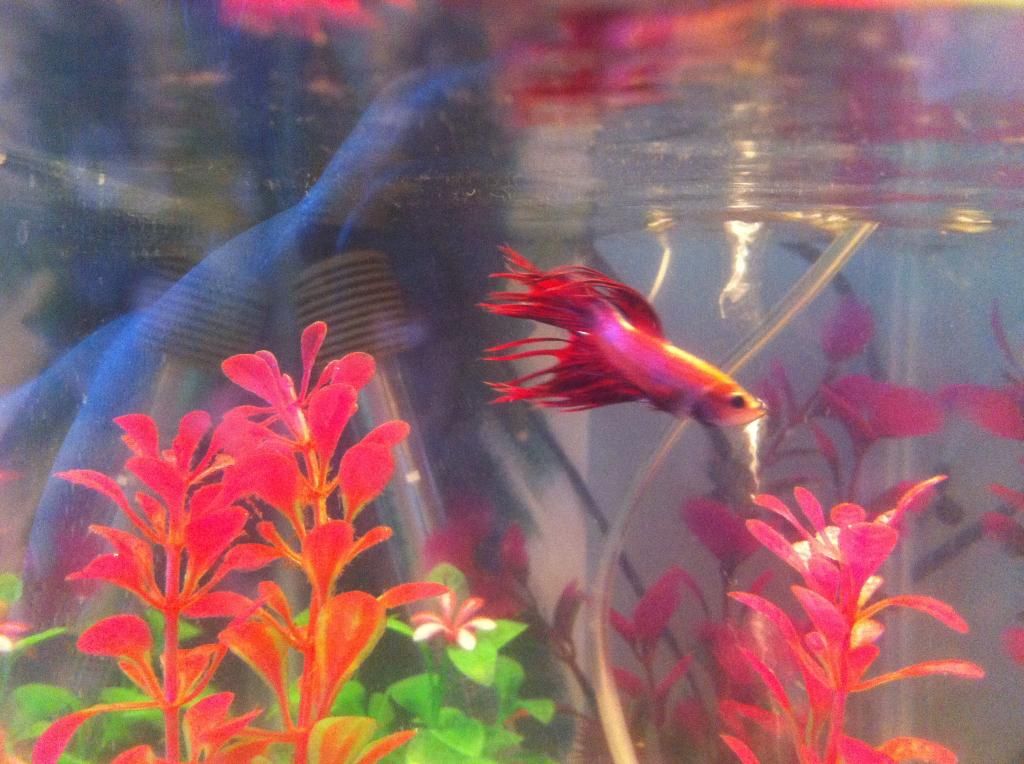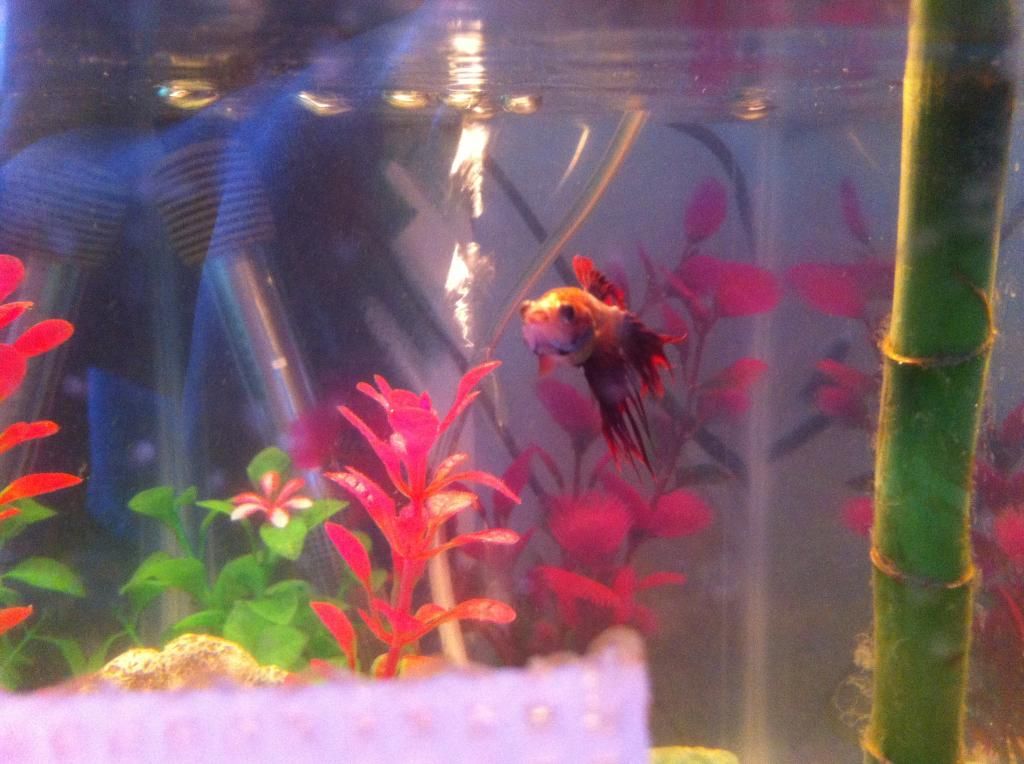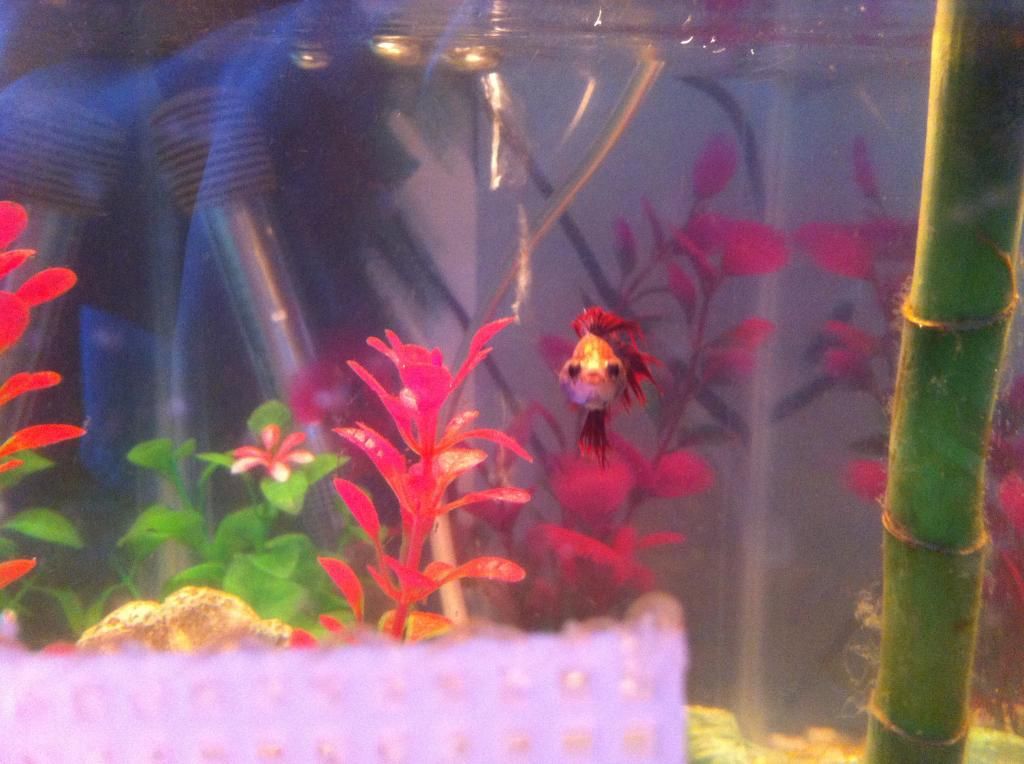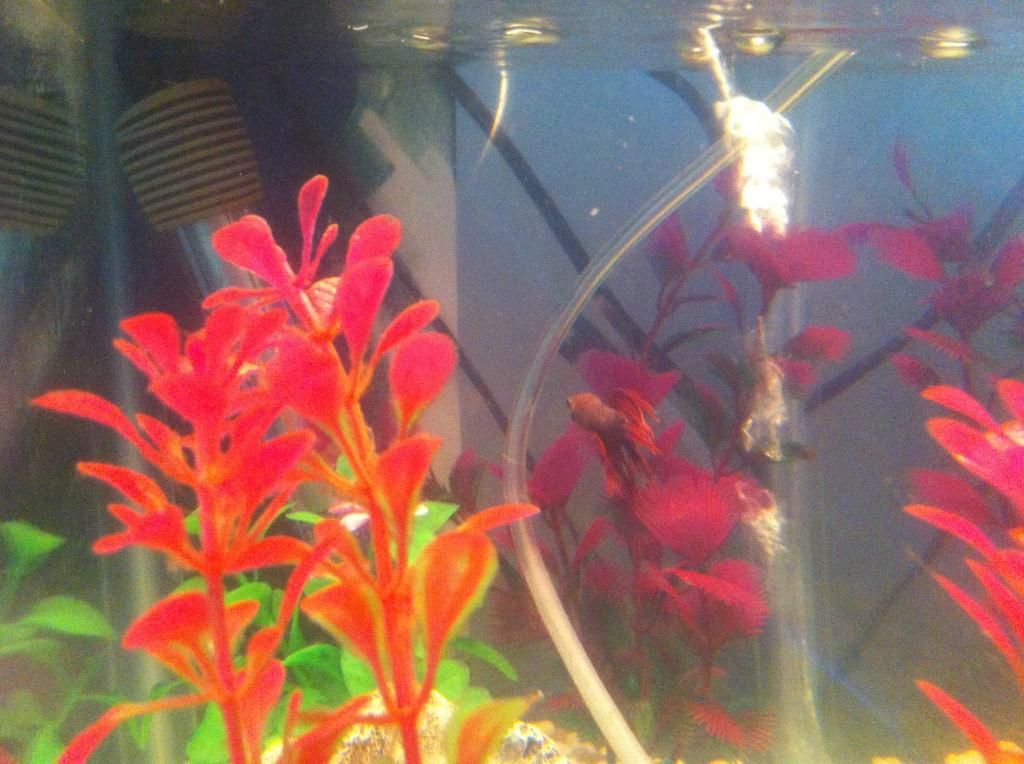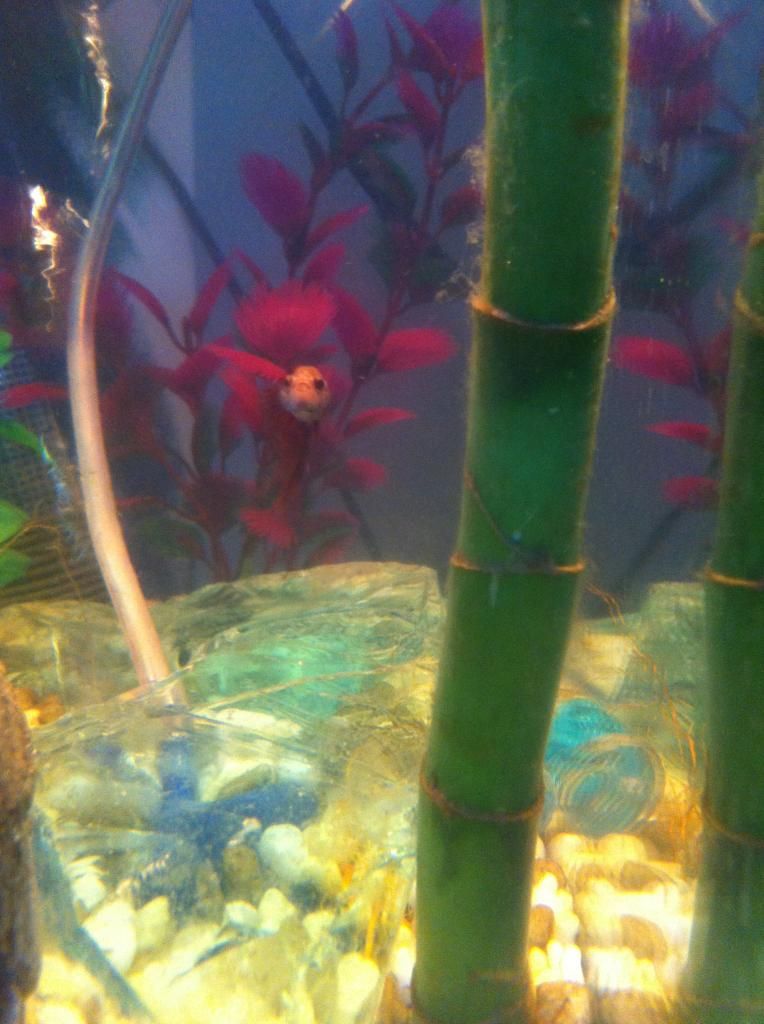 And Chibisaur's tank, made special for him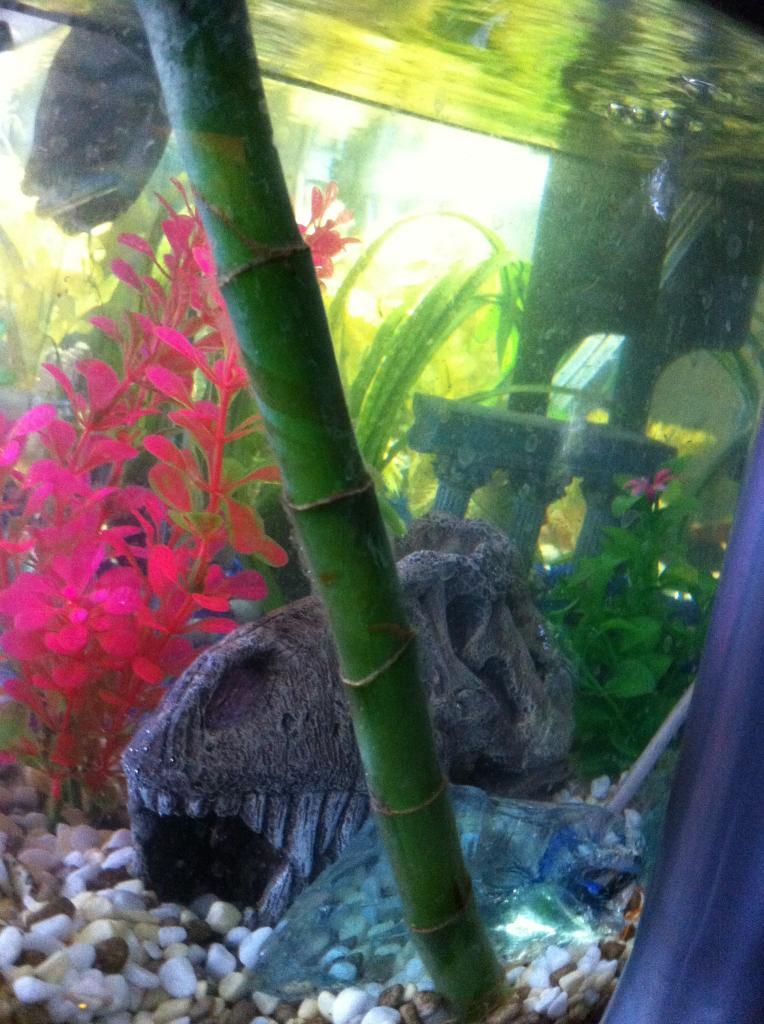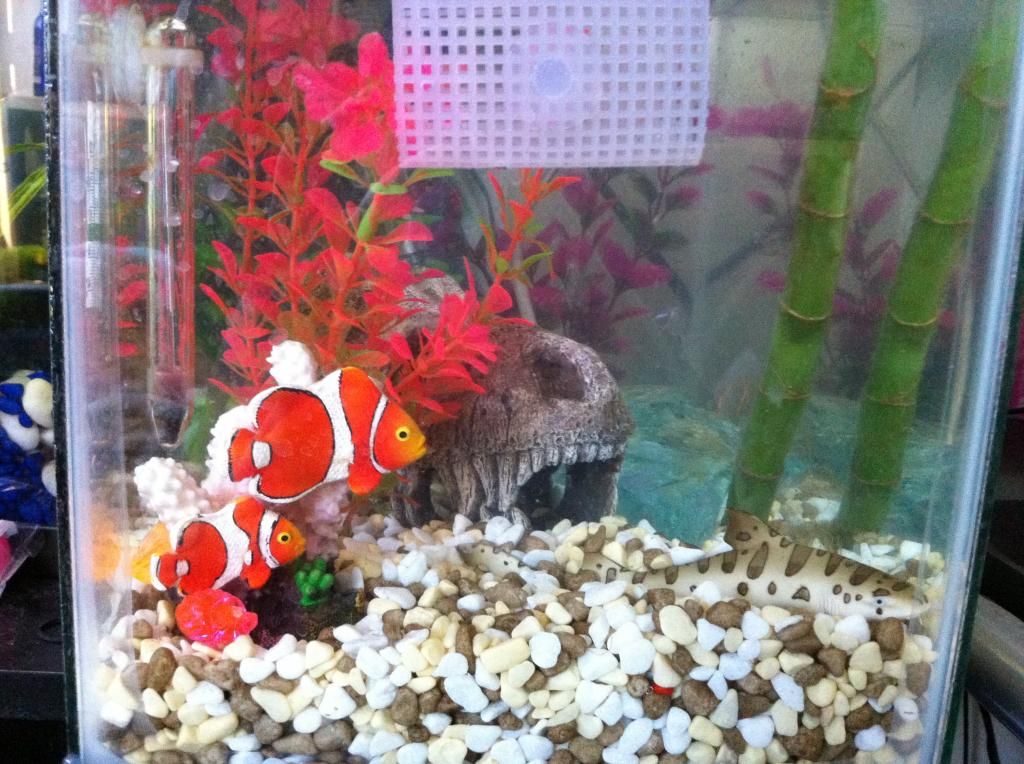 And now Manaphy, who's just os impressive!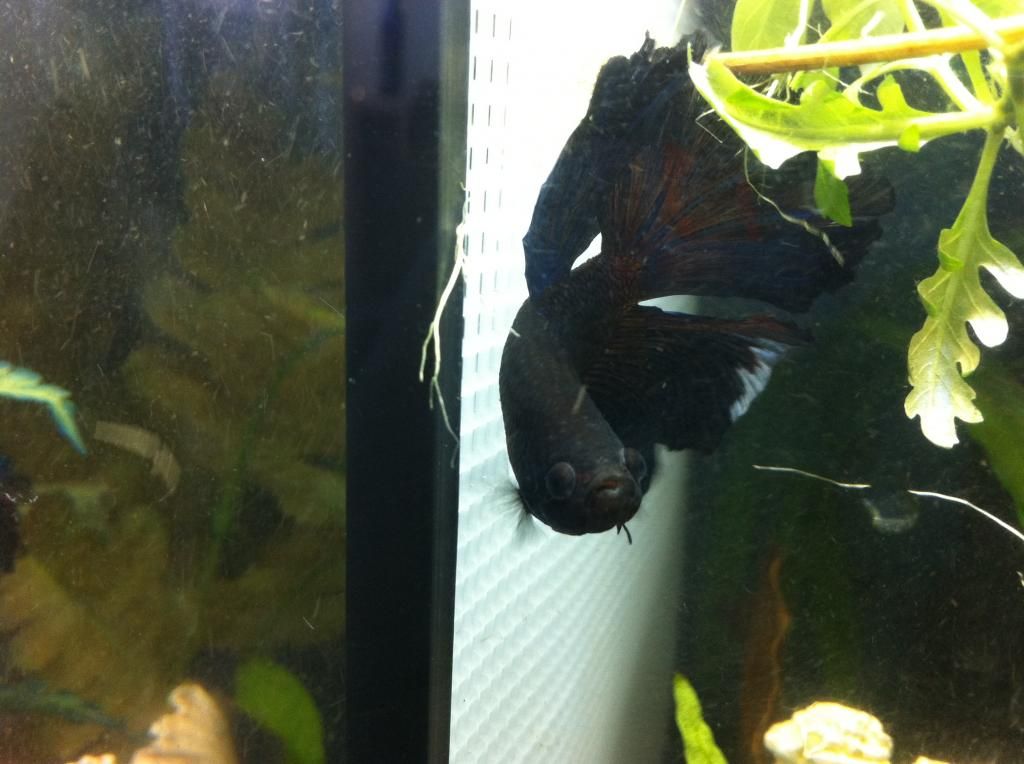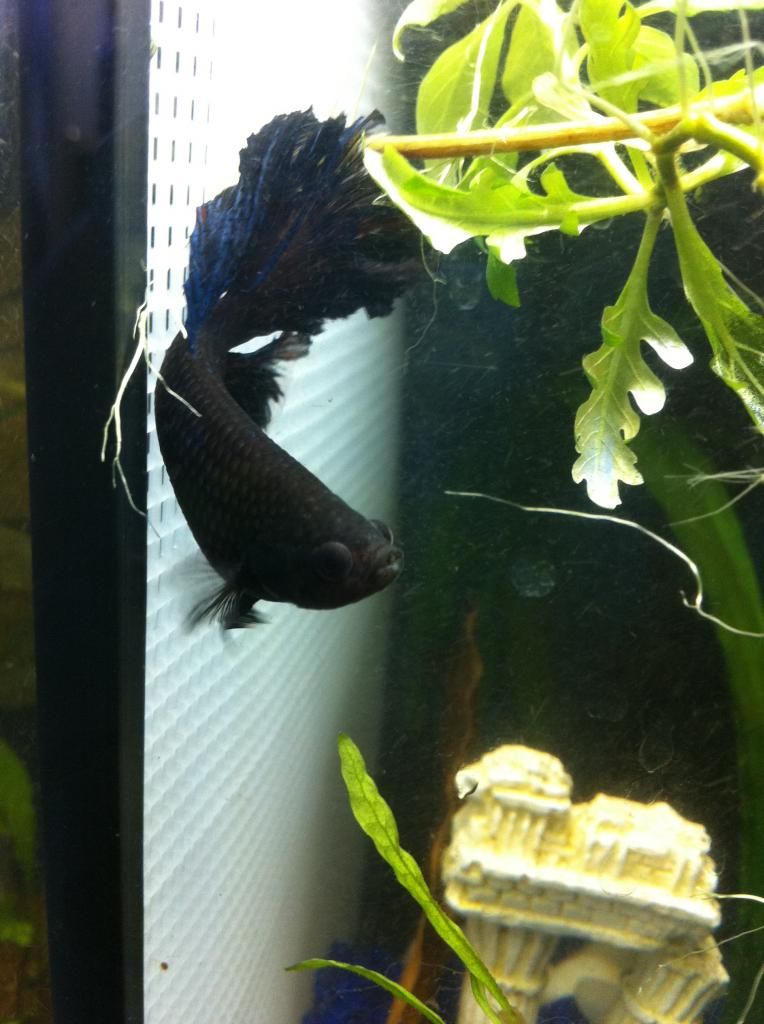 And Simi, only one pic, I didnt want to bother her too much.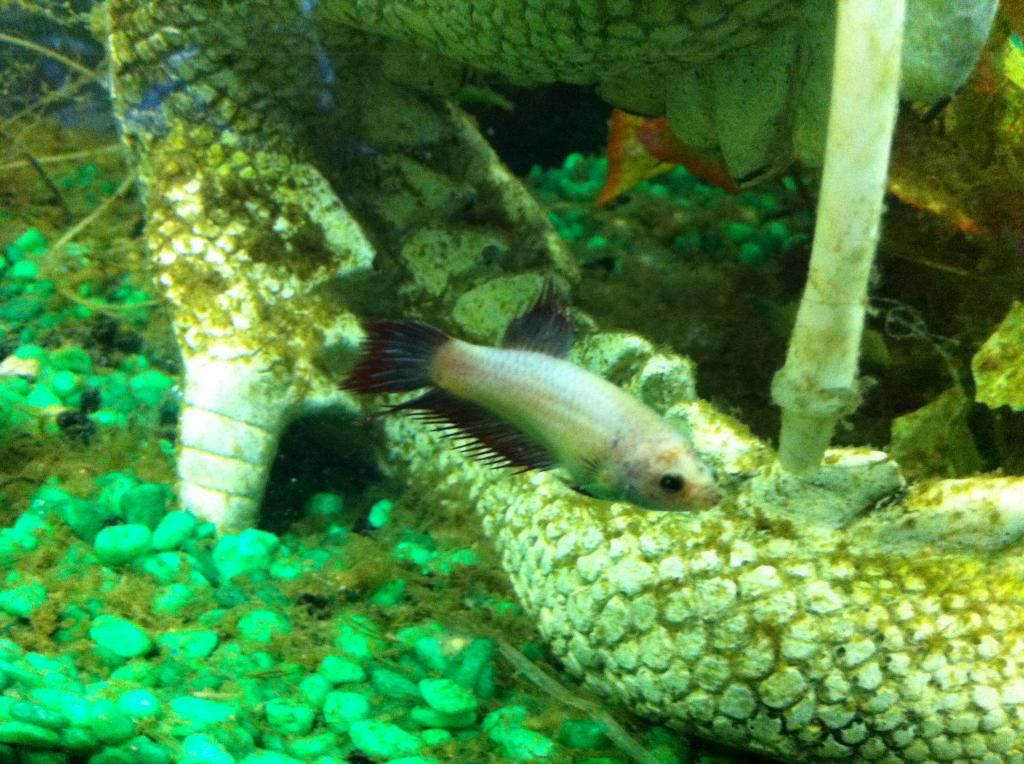 And an update of Anora, now in the sorority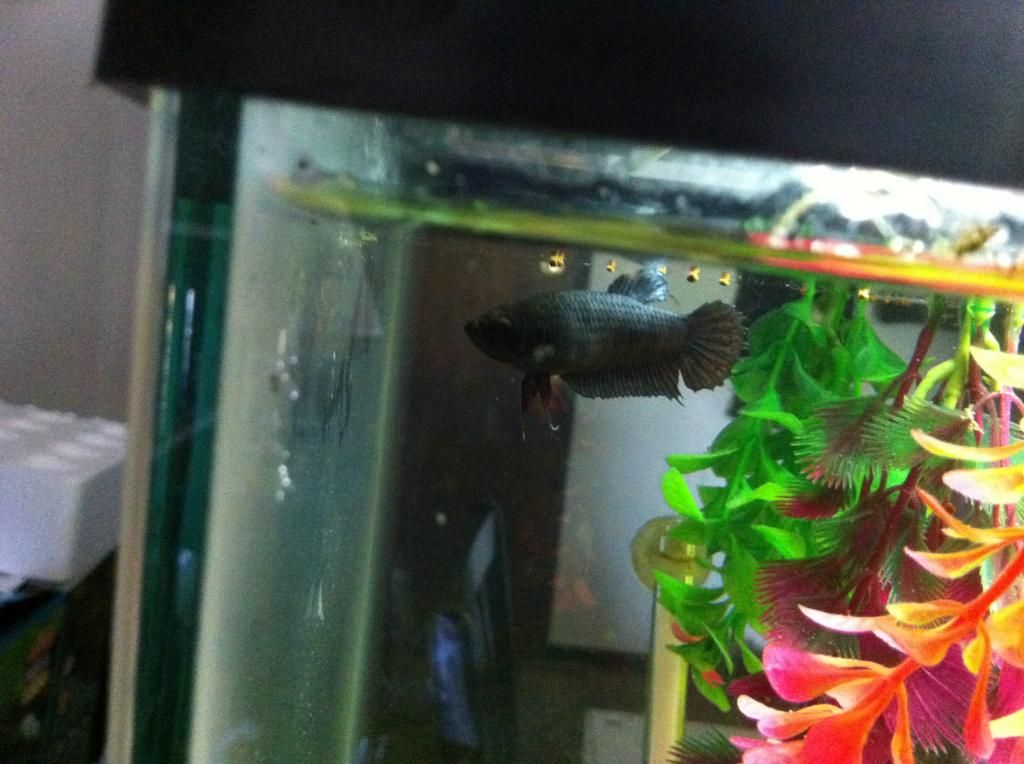 Yay!! Cuteness everywhere!!!

Anora doesn't look so stressed anymore!
Nopers, she striped up right away but no one's picking on her =)
Terrific! they look great. Manaphy OO nice. Glad they arrived safely.
We had 3 Giant girls arrive today. Hung sent them and 1 DOA, 1 gasping and rough hope she makes it, 1 perfectly healthy. Argg I have crap luck with shipping. Now Im emailing Hung to see what to do. Even in mid summer. Looked like the tiniest amount of water possible in the bag.