Thanks Skye/DQ. And I can confirm, Walmart doesnt 'care' much at all. Despite teh corporations foundings, they're never teh same after tehy gof rom small store to corporate chain.

+1 to everything you said sweetie
---
Last edited by Syriiven; 09-01-2013 at

06:27 PM

.
Brothers Re-United
---
So, taking into consideration the social behaviors of betta fish, we've seen some interesting things in our years as hobbyists. Some of it's what we want to see, some of it is just really hard to explain.
Here's an example;
Acheron (red/skyblue rosetail) lived in a tank with his sibling, Manaphy (dark/navy rosetail) when they were very, very young (1-2 months old). Back when they had shorter fins and weren't so darn big.
Now, I bought Acheron when he was 3-4 months, and BB123 bought Manaphy. A month ago I recieved Manaphy and decided the brothers could share a 10g easy.
Now with the big fins both prefer a calm tank, but I need to keep it aeriated so I have bubblers and a very low filter going onthe loset setting possible, and they dont get pushed around their tanks and can easilly get their food. But as is common witht eh bigger finned boys, they'll find something to nestle against to rest from constant swimming with all that finnage.
Acheron has never rested on the bottom like this until Manaphy joined him and started using the plants as a slight hide fromt he current.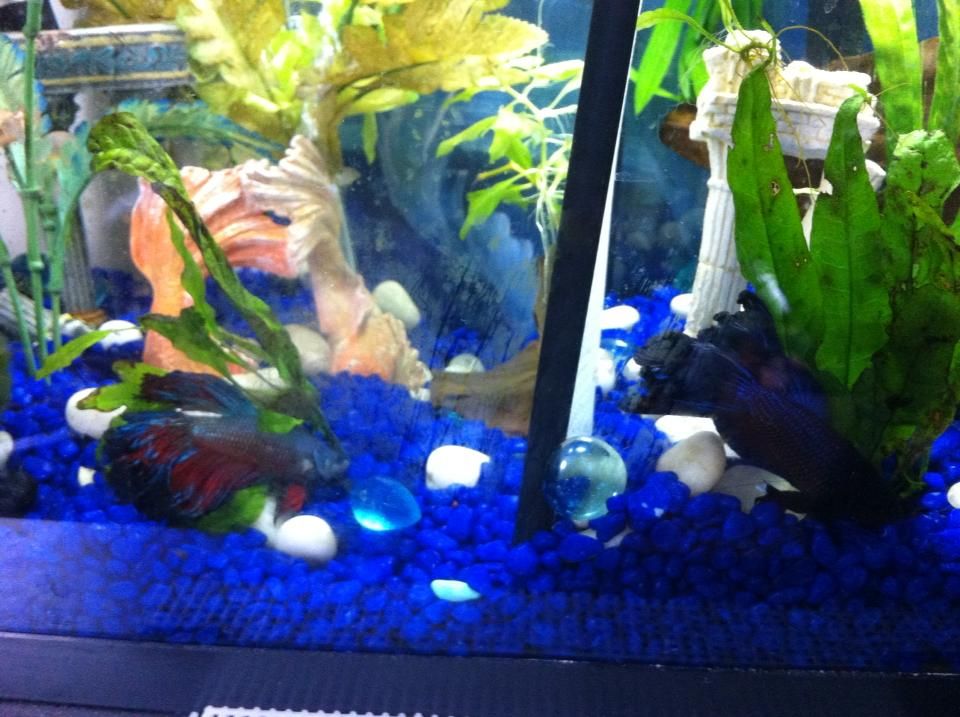 Gerbil Related
---
Ghibli got spoiled tonight. Now has an edible gerbil mansion complete with a double dish satellite. He's doing better in life than I am xP
Fish Related:

Slyph passed, but he lived to be 1.5 yrs old which is pretty good considering the condition I found him in.

So Voljin has moved into Slyph's end of the 20g, and Tatsu has joined Ryuu and Eranikus on the top shelf.

And Ghibli has his own stand closer to my desk now.

Everyone else is doing really well =)
Work In Progress
---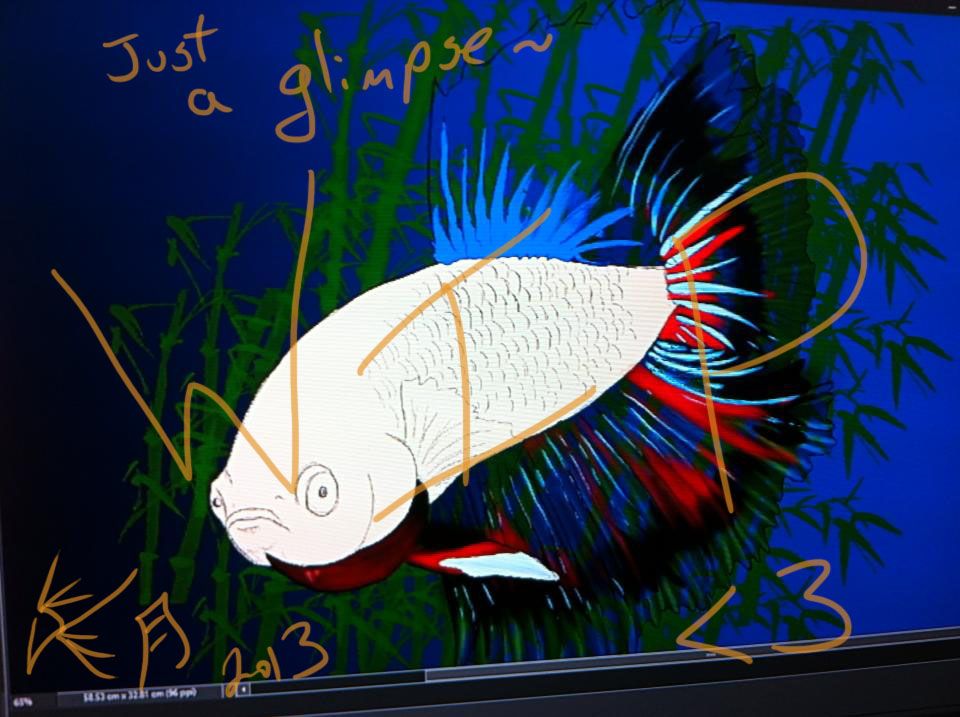 Looks great!

One of CJ's fish, I assume?
Yea, a memorial commission for poor Finnigan.
Banned
Join Date: Jul 2008
Location: Central Texas
Posts: 27,607
Thanks!

Here's a peek at how insane I am about details o.o

The iridescence on the dorsal rays is being done one spec at a time, each spec being only 3pixels. I'm working with it zoomed in to 300%!
Course my phone loads it sideways xP