Member
Join Date: Mar 2013
Location: Florida
Posts: 695
Oh no!!! OH that's so sad. I wonder why. Awh the poor baby. At least he knew care and love.
Member
Join Date: Mar 2013
Location: Florida
Posts: 695
It's such a shame. I think it's awful how they treat the fish, like they aren't living things. I almost cried when I went to PetCo and all 10-20 of these that they had 4 days before:
http://www.petco.com/product/119282/...ta-Keeper.aspx
were sold out. So many bettas sentenced to die.
---
Last edited by Artemis; 04-19-2013 at

08:02 AM

.
Gosh i really need to update this better!! A few of my rescues are doing really really well!
Cheeto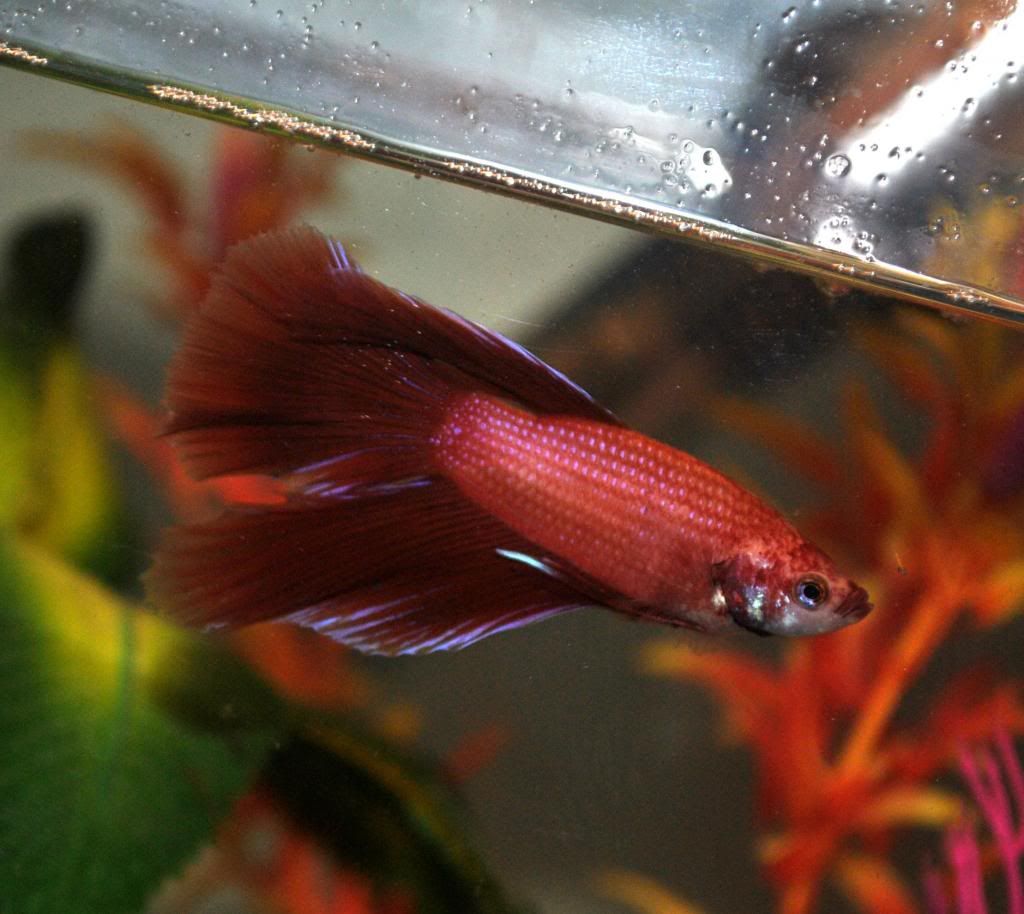 And Chai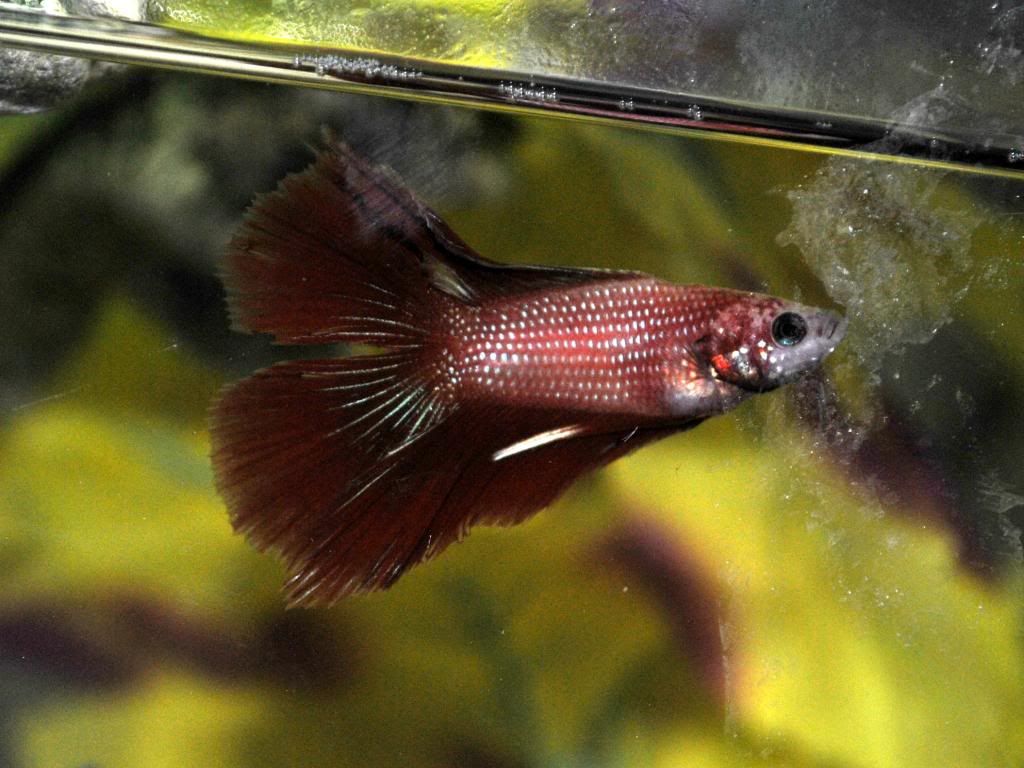 are both ready to find their forever homes!! They are healthy and active!!
Echo is well on his way to being ready to rehome!
After a long struggle with Austin who somehow managed to injure his mouth and was unable to eat for a long time, he is now eating daily, he is active and happy and I think we're finally in the clear! I will be keeping him!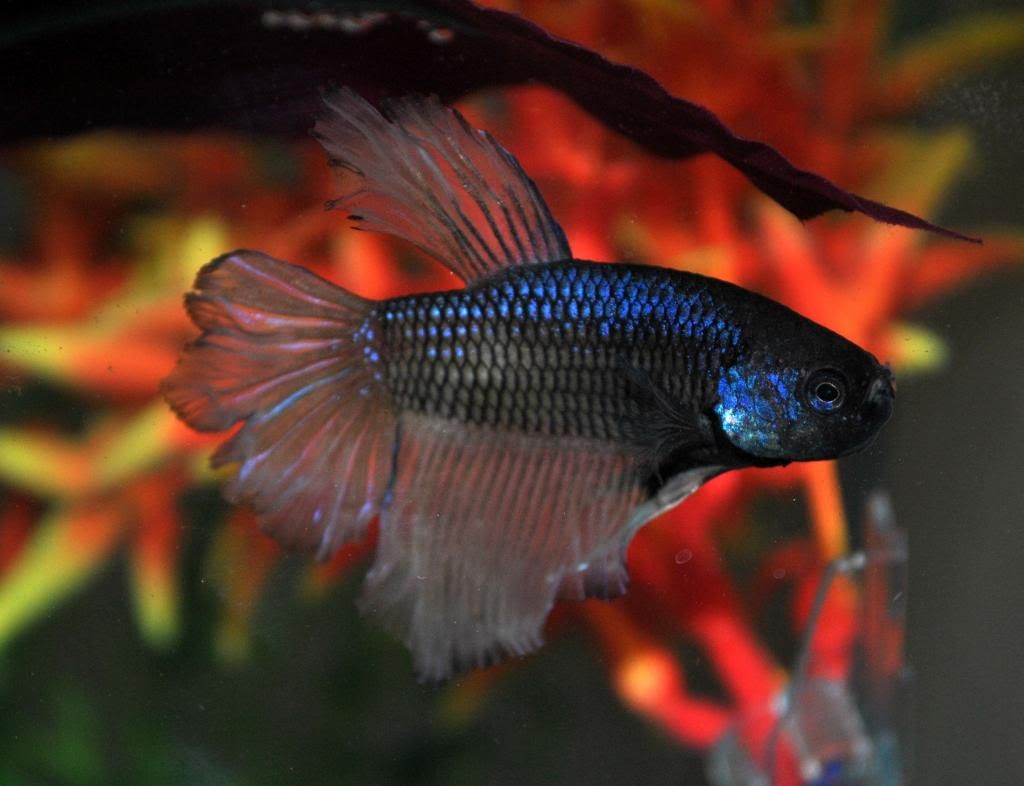 Unfortunately I lost Howie earlier in the week. He came to me from petco with ammonia related issues and minor rot, he developed ick after coming home, no doubt from stress, we treated that, beat it, and then he developed velvet... I think his immune system was just destroyed.... I was so heartbroken...
---
One hand reaches out and pulls a lost soul from harm. While a thousand more go unspoken for, they say what good have you done? By saving just this one... It's like whispering a prayer in the fury of a storm. And I hear them saying... You'll never change things...
MoonShadow Betta Fish Rescue
Saving the world one innocent life at a time

Banned
Join Date: Jul 2008
Location: Central Texas
Posts: 27,607
Poor Howie :(

Cheeto and Chai are beautiful <3
---
Veyron Sprite Ayala
S.I.P. Okami, Bahari, Lotus, Mercy, Daihatsu, Ascari, Kuraokami, DaBaDee, Zenvo, & Stella <3

Member
Join Date: Mar 2013
Location: Florida
Posts: 695
SIP Howie. I love Austin's bulldog expression.
Poor little Howie...

Can I just say how much I love Austin? He's adorable.
---
7 aquariums, 4 terrariums, 6 cats.
Proud to be a PetSmart employee!

Member
Join Date: Mar 2013
Location: Florida
Posts: 695
That smushed nose makes him so much cuter
I'd like to say that my graduation party is coming up and it is ocean themed. SO, I've decided that I'm going to put out a donation jar for anyone who happens to have spare change. My parents know a lot of people so there will be many people who see it, hopefully I can at least get enough to maybe pay for a medication or something.

I'm hoping ill be able to send the donation through PayPal but MoonShadow has obviously been busy and hasn't been on in while. Less than two weeks until graduation!
---
Veyron Sprite Ayala
S.I.P. Okami, Bahari, Lotus, Mercy, Daihatsu, Ascari, Kuraokami, DaBaDee, Zenvo, & Stella <3