Your australes are still my favorite!
Is that yarn you put in their tanks? Or is it java moss? Because if you say it is, that doesn't look like it..
---
Over hundreds of bettas die in their small, dirty cups each day. Only you can help them live. Research and then save them, today!

Thanks, Chesherca. It's not too much work, only an hour or two every couple of days.

DramaQueen, I currently keep eleven species of wild bettas. However, the other day I made the decision that I won't be actively breeding wilds any longer, so I'm going to be selling off all my young fish once they are healthy and at a sellable size and just keeping my adults as pets.

Maybe in a year or two I might get back into breeding wild bettas, but for now I want to do more with killifish.

LebronTheBetta, it is yarn. It's a spawning mop I made for them to lay their eggs in. Only java moss is in my fry containers. AUS are one of my favourite species as well. I want to get the chocolate and Kape Lopez strains, but not sure if I am going to have to purchase eggs from a breeder or actual adult pairs.

Got a dozen more eggs from the mop a day or two ago so they are now bubbling away. I have at least 15 AUS fry now and they are doing really well. Someone local is going to sell me some BBS eggs so hopefully I will see an improvement in growth.

Going to try and rig up a better fry raising/egg hatching system today. My current one looks rather ghetto.
---
Phew, just finished cleaning out all my tanks. Put some IAL in just to spice things up. My males enjoy nesting under them, and having a fight when a rival gets too close. Accidentally destroyed this massive nest one of my burdigala males was making. He's been working on it since last week and he was not pleased that I ruined it.
Got my killifish hatching/fry system worked out. It needs bigger Tupperware containers, but these ones will have to suffice until I can get down to the store to get some more.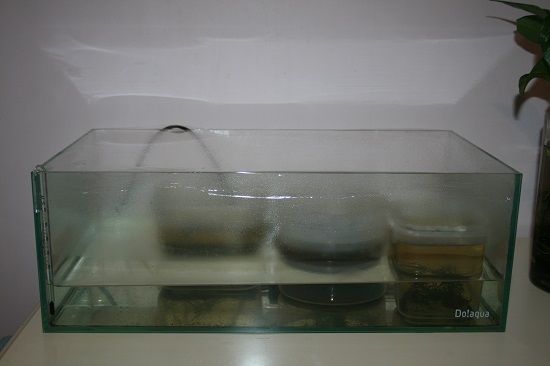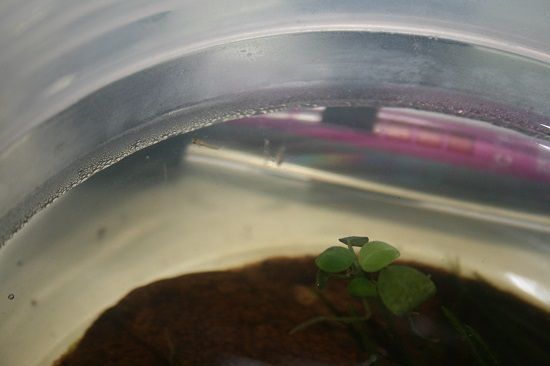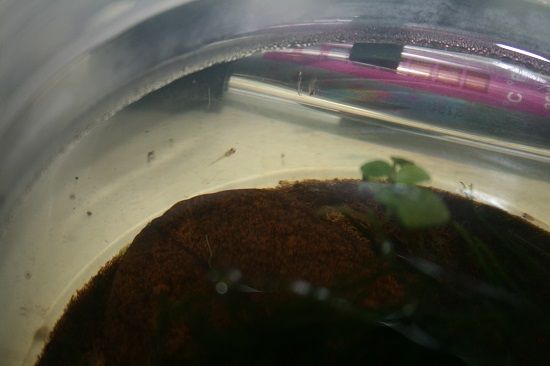 My first lot of fry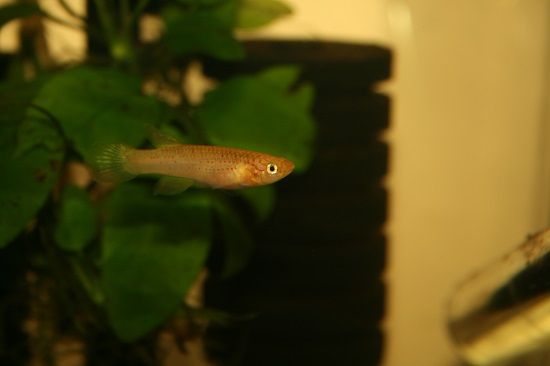 A very fat and content female
I put the spawning mop in a different way after the water change and my male was busy exploring it. He sort of lurks in the yarn and waits for the female to come past so he can court her.
---
My persephone have turned into feral fish. They would not sit still for any photos, not even with food bribes. So these are the best I have.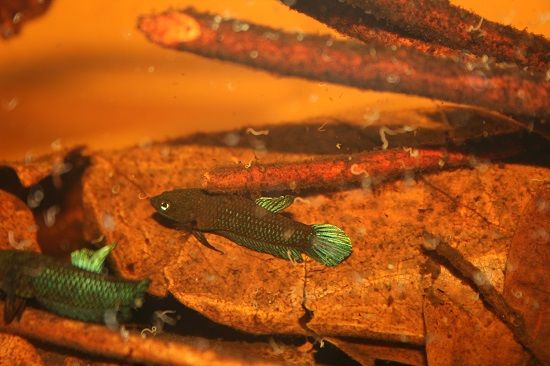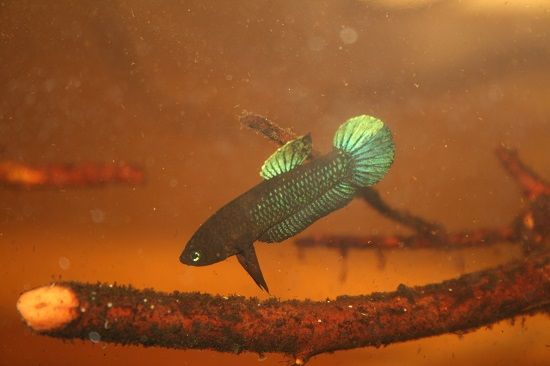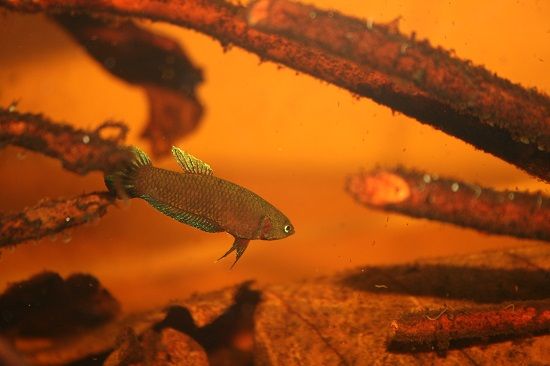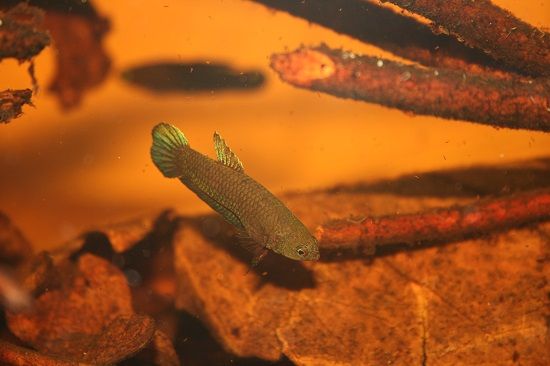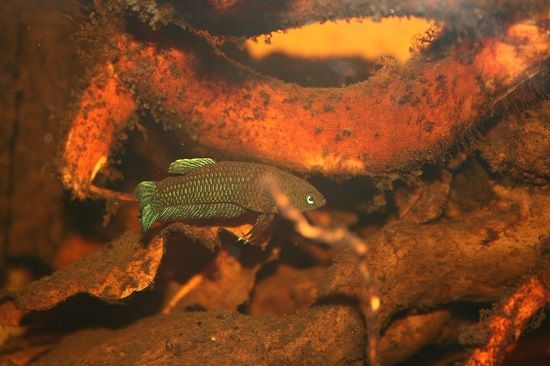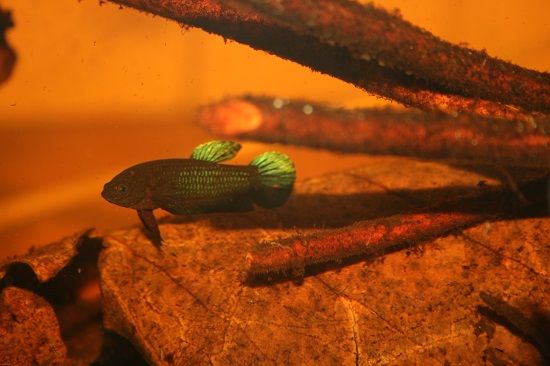 Then I have my burdigala family. This tank holds original female, original male, their adult daughter, their adult son, two juvenile males and I believe one female fry/juvenile. The mother is always squabbling either with the male or her daughter, hence why she is all beat up looking.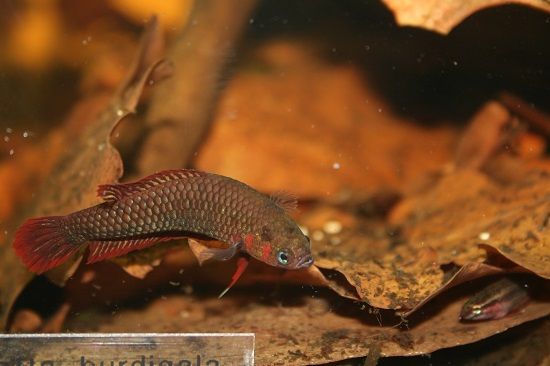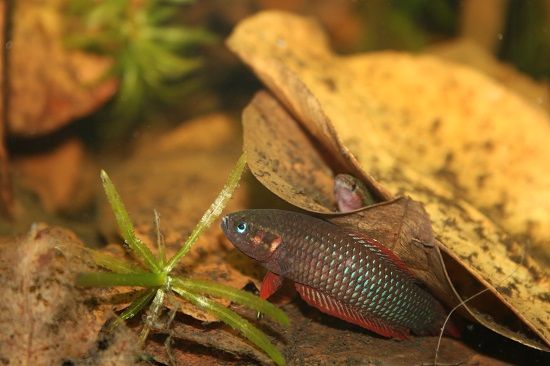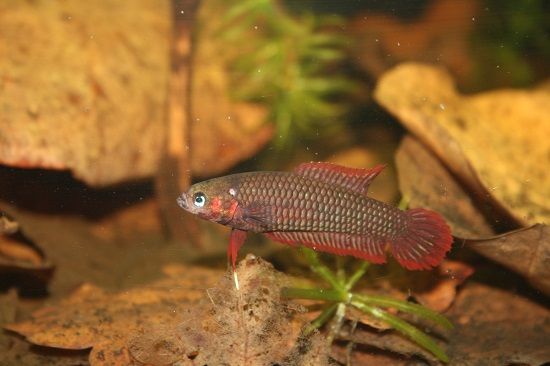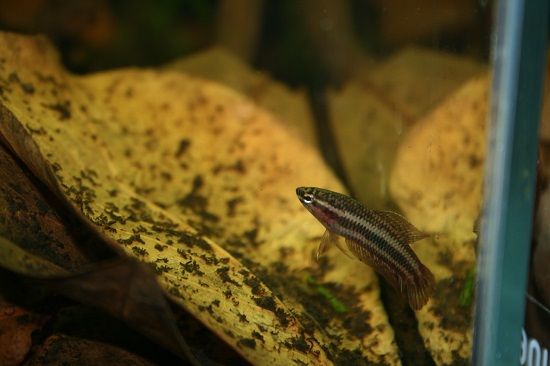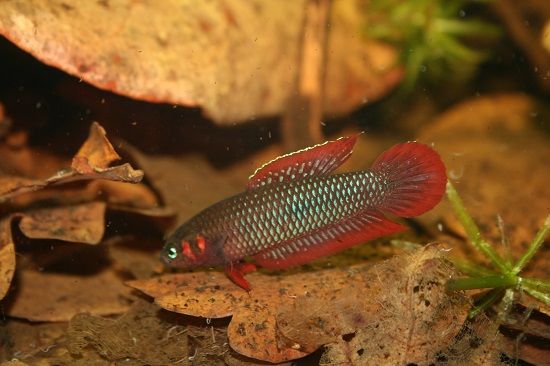 This is one of my favourite tanks as all the fish in there are very friendly. I rarely see the dad though, as he is usually busy working on a bubblenest somewhere.
---
Not certain if it's possible to spam your own thread but whatever. My killifish never fail to cheer me up when I am feeling down and so I got some photos of them after a feed. This time I even went all fancy and cleaned the glass.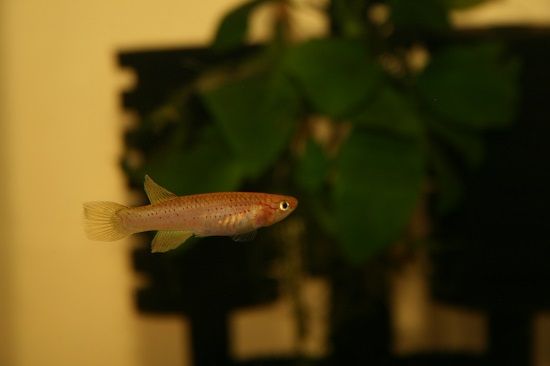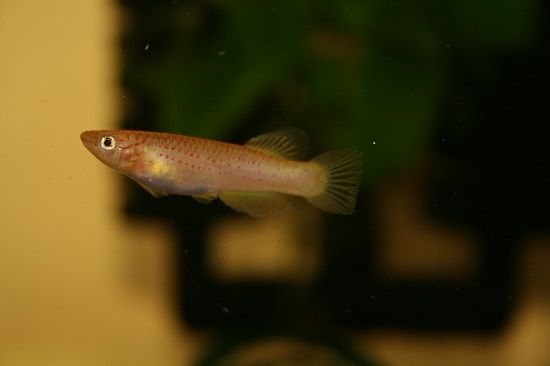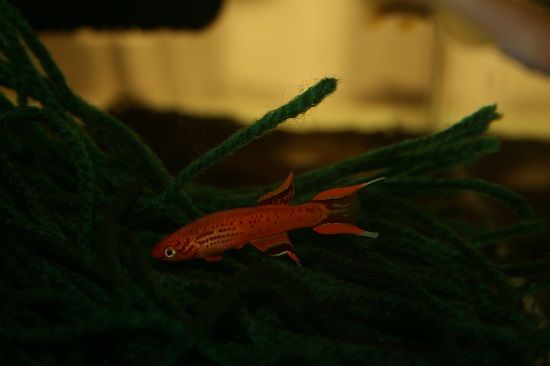 How can you be sad when it looks like your fish are smiling?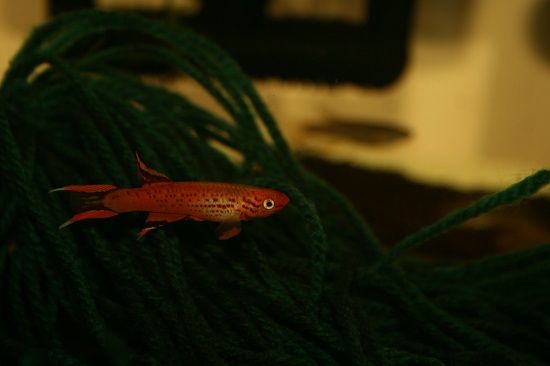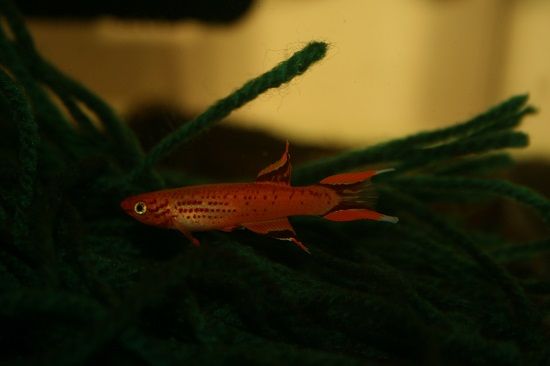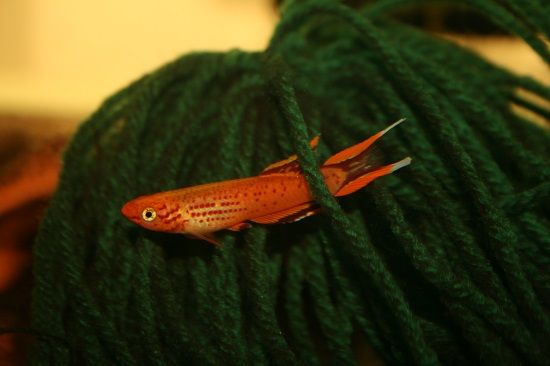 ---
Going to pick up some BBS eggs tonight from a guy I know who lives only 15 or so minutes away. This should do my killifish fry until they can be weaned onto grindals.
Got them some 1L plastic containers as the store didn't have any cheap bigger sizes. It's double what they have now anyway so it should do for a little while.
Intending on treating my sick juveniles/fry today. I finally got the water temperature up to 30 degrees as I realised my thermometer wasn't actually working properly. Would love to have them healthy as they are doing really well otherwise and it would be nice to move them on to new homes when they are better.
Finally, I took these pictures of my wild-caught stiktos male. Him and his female live on my bedside table and they behave in basically the same manner as domesticated splendens. They are just slightly shyer and so I can't make any real sudden movements.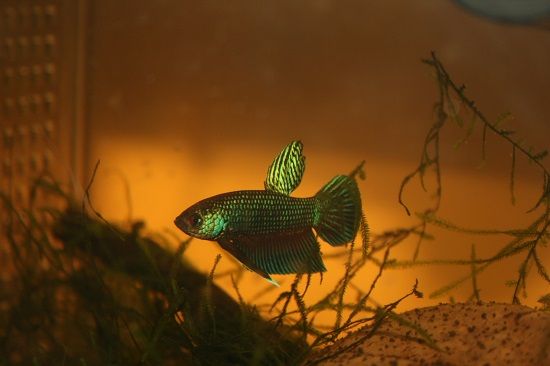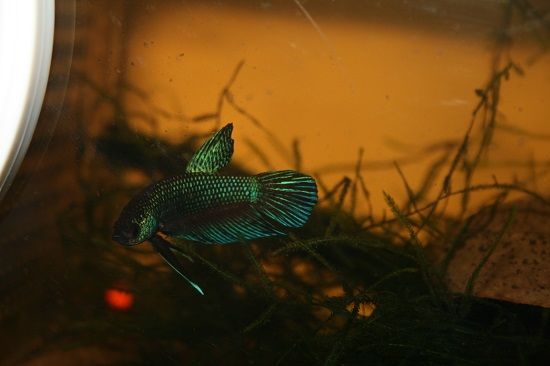 These are supposed to be my mum's fish (she paid for them, their import fees and shipping costs) but she has barely glanced at them since they arrived. She is much more interested in her suicidal unimaculata male and his daughter that 'we' bred.
---
Banned
Join Date: Jul 2008
Location: Central Texas
Posts: 27,607
Nice pics! Thanks for sharing.
Thanks DramaQueen.

I have started treatment for my main ich infected grow-out so fingers crossed it works this time. I have two other grow-outs with more minor infections so they will be next in line.

Thanks to someone from the Australian betta forum, I have some BBS eggs. My killifish fry had their first meal (only required 3 drops from my 1ml syringe and they were full) and so I am happy they finally have enough food to start doing some serious growing.

Going to use the leftover BBS for the parents and my smaller burdigala/hendra fry.
---
Banned
Join Date: Jul 2008
Location: Central Texas
Posts: 27,607
I hope you get your ich problem under control.
Me too. Since I turned the heat right up, they are looking really bad but I am hoping as the treatment continues for another week or so it will kill it off.

Looking at the amount of eggs I am harvesting from my killifish tank I think I need a bigger grow-out set-up. I have three 1L plastic containers and a jar for my BBS hatchery inside of a 45cm tank and it is getting rather cramped. Think I am going to transfer them all into my 12 gallon long tank when I take my persephone out of it.
---