Took some photos of my Betta rutilans this morning. This was the very first species of wild betta I bred successfully, and the species that has led me back into wilds after I thought I was done with them.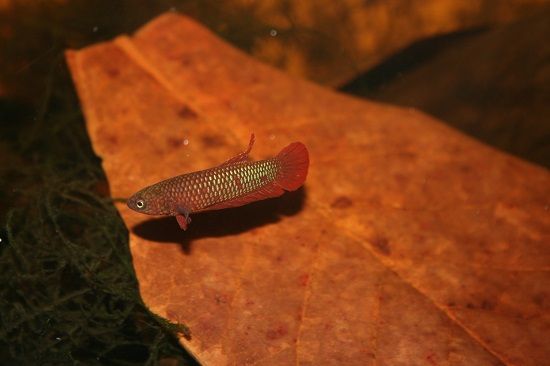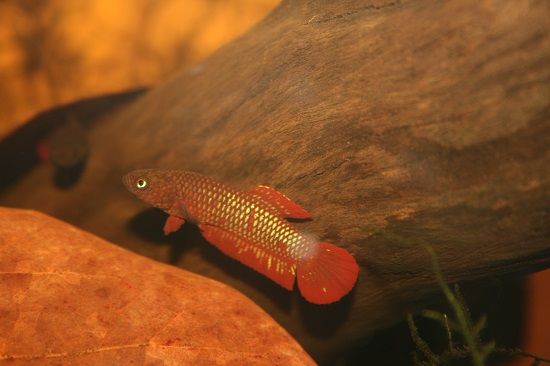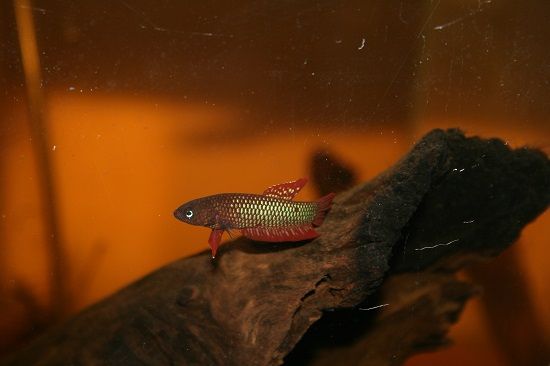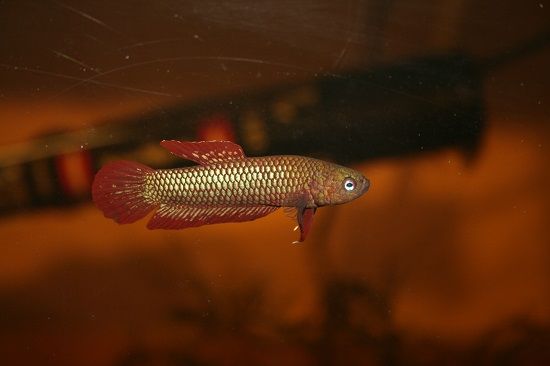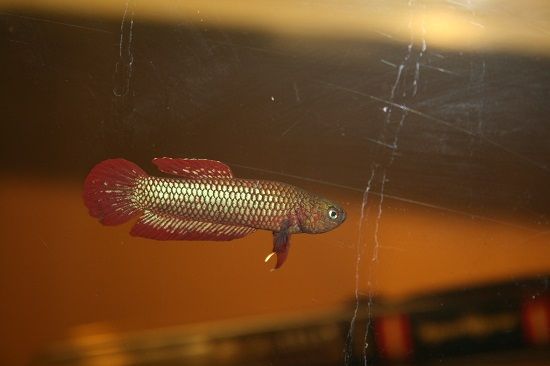 Unfortunately, someone in there seems to have a thing for biting off ventral fins, so that is why they are so short on most of the fish. The big one in the photos has to be at least two years old now. Hopefully I get many more years out of him yet.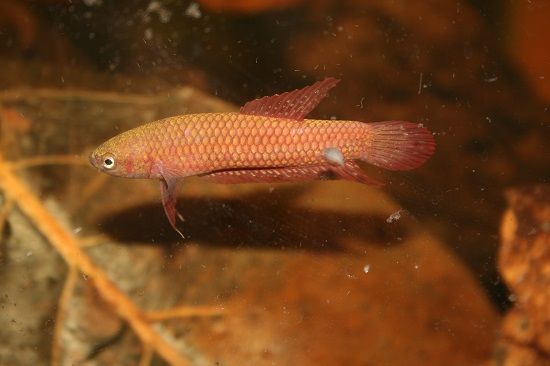 Then we have one photo of my tussyae male that was interrupted by a stupid pond snail. Since I am back into keeping wilds I may need to find him a female to live with at some point. He is a year old now so will probably be a geriatric when that finally eventuates!
---
I want to rant.
I have these annoying bloody water stains on the outside of nearly every single one of my tanks that I cannot get off. I tried vinegar, nail polish remover, window cleaner and this cream cleaner product called Jif, and they are still there.
I think it is some sort of reaction between the cling wrap and the water (possibly because my water is quite acidic) as it only happens on tanks with cling wrap over them. Of course I obviously can't remove the cling wrap because my fish would jump out, but these are all quite expensive rimless tanks and not only do the water stains look unsightly, but they also wreck my photos as illustrated perfectly below: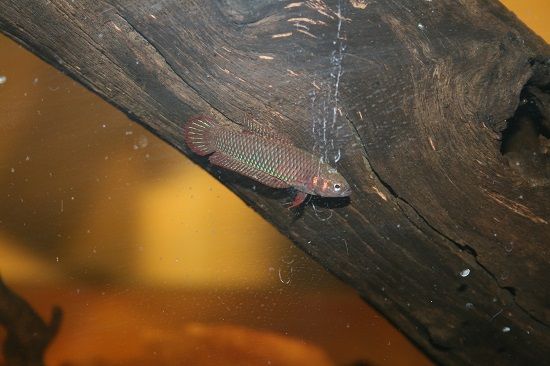 I tried using a scourer pad with vinegar but that just scratched up the front of my rutilans tank so I discontinued that. If anyone has any suggestions I am open to them. I thought maybe I should buy a pack of razor blades and very carefully try and scrape it off without scratching up the glass too much.
Luckily my uberis female decided to move out of the range of the water marks so I managed to get these two shots of her. I bred this girl and am quite pleased with how she turned out.
My persephone have turned completely feral. Their tank is getting a proper clean out with all the old leaf litter being removed and replaced, and their wood being arranged properly rather than just thrown in wherever.
As you can see in these pictures the glass also needs a good scrub down. I cannot stand looking at it any longer so I will be getting stuck into that after lunch.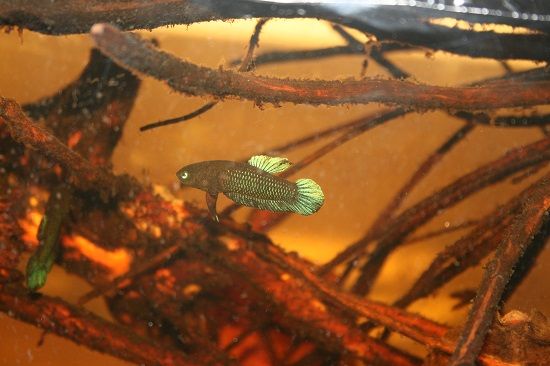 Otherwise everyone else is doing well. I am moving my wild-caught burdigala female over into a separate tank this afternoon as well. Once she has put on some weight and I am happy with how she looks, I will try and net her male. He can keep her company as he is very docile and doesn't bully the females too much.
I have $75 saved up from fish sales to go towards a pair of wild bettas. I think there is a new betta shipment landing on the 28th so will contact the transhipper and see if she has brought in anything I want.
Then this photo is from a thread I posted in the picture section of the board, but it is one of my favourites I have taken of my rutilans, so I wanted to put it here as well.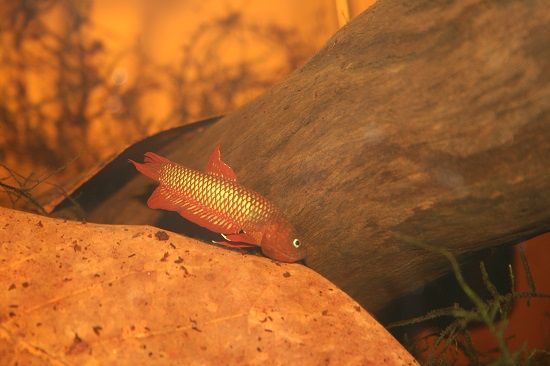 This basically sums up why I keep wild bettas; natural beauty, and a
whole
lot of attitude.
---
how do you get such clear and precise photos with the water being so dark? I can't catch the colors on my female at all. >_<
Usually I put my T5 50 watt fluro over the top of my tanks before taking photos. Otherwise, my mum's camera is really good and the flash provides enough light for a decent shot.

It just takes longer to get a good photo because the fish hate the flash and if it goes on for too long they nick off.
---
yea, I have the same issue, my female Mahachai takes off as soon as she sees the camera come out, the male will sit there and stare at me for a few minutes because he thinks that I'm going to feed him whenever I walk past his tank. lol

your persephone are gorgeous!
Haha this is why I get most of my shots either early in the morning or in the late afternoon when the sun comes in on everyone's tanks. They seem to be much more obliging to having their photos taken then.

My persephone have turned into ferals. I can hardly see them when I look in their tank because of all these algae/detritus on the glass. Their tank is a really cool Mr Aqua 12 gallon long so I figure I might as well show it off.
---
Their cabinet doesn't let much light into the tanks, but I did improvise and use the flashlight app on my phone to get some more light for the webcam to take some photos. I posted them on the wild bettas thread.

I'd be feral in a tank like that too! All prowling and stuff! lol
The males (there's I think around 15 or so of them and around 7-8 females) spend all day sparring/displaying and skulking about.

I have banned them from having any film canisters and anything permanently floating in their tank. They go on a bubblenesting bonanza otherwise, and then spend all their day tearing up each other's fins.

I saw your pictures of your mahachai pair and they look like they are settling in really well. Sometimes if you load them up with food before you take photos they are too lazy and full to move. I do that with my more skittish fish.
---
lol that ban! No floaties for you! You've lost that privilege!

That male is a bottomless pit! No matter how much I feed him, he thinks he'll get more if he greets me at the front wall! lol He'll dance for a few minutes, and if I don't feed him, he'll get bored of me and hide... Fickle beast.

It's really funny how little things like film canisters will bring out the wildness in your fish.
I think it's because the females are in there. I have a tank that has five unrelated males in it, and even though there are film canisters in there, they never even attempt to make nests.

My stiktos male is obsessed with his canister. All his master bubblenesting goes on in it. His female just likes floating around in hers.
---